Best Dual Hose Portable Air Conditioners (Buying Guide) In 2021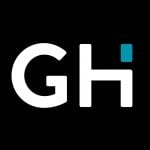 This product guide was written by GearHungry Staff
Last Updated
January 20, 2021
GearHungry Staff
GearHungry Staff posts are a compilation of work by various members of our editorial team. We update old articles regularly to provide you the most current information. You can learn more about our staff
here
.
GearHungry may earn a small commission from affiliate links in this article.
Learn more
Everyone needs some respite from the heat now and again, and while ceiling fans and oscillating fans can do a job, nothing is better than the best dual hose portable air conditioner. As you can probably tell, a dual hose portable air conditioner boasts twice the satisfaction a single hose model does, and it can cool the room to the optimal temperature to make those sticky summer days a little less sticky.
The portability is something to focus on, too. As useful as traditional air conditioners are, they're also bulky, meaning you can't enjoy them everywhere, and usually can't take them with you when you move. However, a portable model means you can. No matter where you go, you're guaranteed cool comfort, and isn't that precisely what we all want?
The Best Dual Hose Portable Air Conditioner
Dual Hose Portable Air Conditioner Buying Guide & FAQ
Features to Look for in Dual Hose Portable Air Conditioners
Portability - A dual hose portable air conditioner would not be much use (and also be a bare-faced lie) if it were not portable. These units are more lightweight compared to full-sized models, and they include caster wheels that save you from lifting them to transport them throughout the house. This convenient feature means it is easy for one person to move it, although as they still have some weight to them (at least 60 pounds), you may need to call in reinforcements if you need to take it up a flight of stairs.
Coverage Area - The best dual hose portable air conditioner does not necessarily need to cover the largest area. If you buy a unit that is too powerful for a room, it might get too cold. Instead, you should measure your space before deciding which model to buy. Remember that some factors could affect the coverage, including the ceiling height and any obstructions, such as furniture. You can also get an idea of the power of the unit by looking at the BTU rating, which is usually somewhere between 10,000 BTU and 14,000 BTU.
Ease of Setup - It's always a bonus when you buy a product that's easy to set up. Look for an air conditioner that comes with all the hardware, including a dual hose portable air conditioner window kit that will make it easier to feed the hose through a gap in the window while maintaining a seal. Besides this, you will need to look at the general setup when using it for the first time, as well as accessories like a remote control that enables you to adjust the temperature or mode without getting off the sofa.
Price and Warranty - We won't lie to you and say dual hose portable air conditioners are cheap; they're an investment. However, they are worthy, especially if you have a single hose portable AC unit. The money you can save from a dual hose model can mitigate the cost, while warranties will provide peace of mind should anything break down. With this, you can at least get replacement parts or call a technician for more complicated repairs.
Air Filters - Air filters are an essential component of air conditioners regardless of whether they have one hose, two hoses, or tied into the main HVAC system. The filter will trap air particles, dust, and allergens, which can affect air quality respiratory health. Ideally, you want a washable filter that's common with portable air conditioners, so you can save money on replacing the filter and keep the unit performing at the optimal level.
Noise Levels - Air conditioners, no matter their size, can be noisy, especially on the highest settings or if you have not cleaned the filter in a while. If you're sensitive to any noise and don't want the unit to interfere with watching TV, reading, or even sleeping, look for the quietest dual hose portable air conditioner available. Anything less than 56 decibels, which is slightly louder than a refrigerator hum, is the recommended level.
Energy Efficiency Ratio - Everyone should focus on energy efficiency. Not only to contribute towards saving the environment but also to save on monthly energy bills. Dual hose portable air conditioners are more energy-efficient than single-hose alternatives. They are a fantastic option for maintaining the comfort level while saving money. Look for Energy Star ratings and the ratio between the BTU output and the wattage to get an idea of the energy output you can expect.
Size - Much like portability features, the size is another important factor to consider when purchasing a dual hose portable air conditioner. The size will dictate the power demand as well as how easy it is to install. Generally speaking, the larger the unit, the greater the power usage. While you want a unit that is large enough to cool the room sufficiently, you don't want one that is so large that it becomes an obstacle.
Dual Hose Portable Air Conditioner FAQ
Q: What is a dual hose portable air conditioner?
A: A dual hose portable air conditioner is just like a single hose portable air conditioner and is more compact than full-sized built-in air conditioners. They have caster wheels that you can use to wheel them around the house or building, offering flexibility and allowing you to put it wherever you need. They use two hoses to accelerate the cooling process and come with programmable timers, controls both on-board and remote, as well as washable filters to maintain quality and performance.
Q: Why do portable air conditioners have two hoses?
A: These portable air conditioners have two hoses to speed up cooling. Compared to single hose air conditioners and even fans, the room gets to a comfortable temperature faster, which is useful if there are lots of people there, like an office on a scorching summer day. One hose draws in air from outside for cooling, while the second hose sends warmed air back out, making them more efficient than other models.
Q: What is the advantage of a dual hose portable air conditioner?
A: There are several advantages of a dual hose portable air conditioner. These include:
They are cheaper to purchase and operate.
You do not need to hire a technician to install them.
You set them up and move them anywhere in the house where you can find a suitable exit point, such as a window.
They can do more than one thing, including fanning and dehumidifying. Some can double as heaters.
The high-efficiency air filters will clean the air and are washable.
Q: Is a dual hose portable air conditioner better?
A: Dual hose portable air conditioners are often a better choice than single hose air conditioners or fans as they cool the room quicker. As long as you use them in rooms suitable for the BTU rating (usually between 350 and 650 square feet), they provide a better experience, especially considering the size. Dual hose portable air conditioners are more energy-efficient so that you will save on energy costs.
Q: Dual hose portable air conditioner vs. single hose – what's the difference?
A: The most apparent distinction between single and double hose portable air conditioners is the number of hoses. As many single hose portable air conditioners are suitable for cooling rooms that are the same size as dual hose models, you will not need to use as much energy after investing in a dual hose AC unit. Dual hoses units will last longer, and the filter will also remove more allergens from the air, increasing the quality and reducing the risk of respiratory issues.
Sources:
Single-Hose vs. Dual-Hose Air Conditioners  - Elite HVAC
Sign Up Now
GET THE VERY BEST OF GEARHUNGRY STRAIGHT TO YOUR INBOX