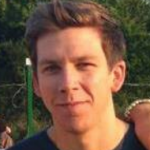 There are few things better in life than pouring a cold drink and kicking back. The only problem with this is that the refrigerator is so far from where you are. This problem has plagued man ever since refrigeration was first used, from cavemen reaching into glaciers all the way up to now, with your grandpa wanting to watch the football with a chilled brew. Thankfully, the world has a way of working these things out. Mini fridges are the solution to all your cold drink and tandem relaxation problems. Not a new invention by any means, but perhaps something that's underappreciated. Time to show some appreciation, then! We've compiled a list outlining the very best mini fridges, the heroes of dorm rooms, offices, and bars for you to pick your very favorite. Sure, they might increase your laziness, but they'll also make life so much easier, and isn't that what we're all after, anyway? So come chill out and read on.
The Best Mini Fridge
Mini Fridge Buying Guide and FAQs
Features To Look For in a Mini Fridge
Purchasing a mini fridge might seem a little too adult-stuck-in-mom's-basement, but they're actually much more versatile than that. Before you decide to splash the cash and bring the wonderful convenience of a mini fridge into your life, be sure that you educate yourself on the most important features to look out for. What's that? You don't have the time to do that? You want to buy your mini fridge now? Well, just relax for a second, we've got all the information you'll need right here.
These are our picks of the most important factors to consider before buying your mini fridge:
Sizing - It's in the name, so you'd expect a mini fridge to be small enough not to be too heavy, or too large to fit comfortably under your desk or on a countertop. It'd really suck if you spent all this money on a mini fridge, only to discover that it doesn't fit where you need it to.
To prevent this from happening before you buy your new mini refrigerator, make sure you measure the area where you're hoping to place it. When you've done that, get somebody else to do it, too, because getting a second opinion never hurt anybody.
Once you're aware the available space you're working with, you'll have a good idea about what size mini fridge you'll be able to install without having to head on back to the store, filled with regret and ears flooded with cries of 'We told you so!'
Reviews - Where would we be without reviews? Instead of just purchasing the first mini fridge you come across, it's important to have a look at the reviews for a variety of products. Chances are you'll find a review that mentions something that you've been concerned about yourself. This could be the noise level, a reversible door, or whether or not the charcoal grey color blends in well with the hot pink paint job your girlfriend insisted on getting.
These reviews will give you the chance to weigh up what's best for you based on other people's experience. It's all very nice to trust what the manufacturer says, but they're not going to tell you that the fridge rings out a bizarre, whining drone for six minutes every night at 2 AM. With a review, you'll get the full honest story, which could save you from making a terrible, terrible decision.
Pricing - It's not just about reviews and sizing, though. At the end of the day, it's your money that'll be paying for this fridge (or your partner's money, if they feel like spoiling you). The price of the mini fridge will determine how large and feature-packed it is. Products on the cheaper end of the price range will still be useful, but won't have as much space as those that cost much more. They also may be without things including reversible doors, built-in freezer units, or even door storage capabilities.
When deciding how much money to spend on your fridge, consider which features you can live without and whether or not you're willing to sacrifice price to include them with your purchase. You might never even end up using them.

Mini Fridge FAQs
Q: What Is A Mini Fridge?
A: Simply put, a mini fridge is a refrigerator that is smaller than the types you'll see in every kitchen across the world. In places where there's not a not of space, they're extremely useful in having a place to store food and drink while keeping it cool.
Some mini fridges are mini-er than others, though, so you'll need to do your homework and consider what you need the fridge for if you want to get the best type for you.
Due to their compact size and portability, mini fridges can be kept pretty much anywhere you like. Typically, you'll see them in college dorm rooms, bedrooms, in dens, man caves, or converted garages. You'll also find them in professional settings. Many people keep mini fridges in their office so they have a consistent supply of cold water, soda, ice coffee, or whatever else is their beverage of choice.
You might have also seen them at bars - if you can remember it - as they're useful for storing cans and can be used as dedicated storage areas that would otherwise interfere with beverages kept in larger fridges. It's places like these; areas with reduced space, that mini fridges come in excellent use.
Really, mini fridges can be kept wherever there's the space and the need.
Q: What Can I Keep In A Mini Fridge?
A: Mini fridges are more versatile than you might expect them to be. This is particularly true of the more modern and recent models of fridges which are more than simply novelty items you purchase your kids while they're locked in their rooms all weekend playing video games. Instead, mini fridges work the exact same way as regular refrigerators, only on a smaller scale.
Their versatility allows you to keep pretty much whatever you like in your mini fridge, and this will vary depending on why you've purchased on. The most obvious option is storing cans of soda, energy drinks,  or beer, as well as bottled water. Typically, you'll store these in your mini fridge if you've placed it in a games room or bedroom, although they might also be present in dorm rooms and even offices so you don't have to spend money at the vending machine or hang around the water cooler for too long.
It doesn't just have to be beverages, though. If your mini fridge is on the larger side, you can also keep groceries, meat, and other chilled food in there. This is a great solution when approaching the holiday season (just like we are now!). Mini fridges can be invaluable for storing food which won't fit in your main refrigerator, making them much more than laziness encouragement of solitary teen boys.
In some cases, you'll also find mini fridges than have an additional freezer unit located at the top. This makes them much more useful than mini fridges of the past, and are ideal for having in college dorm rooms, or shared apartments where there's not a lot of free space in either fridge or freezer. This alone is sure to save passive-aggressive conversations and roommate civil war.
If your mini fridge isn't intended for personal use, then you can still keep a variety of food and drink in it, especially if you work at a bar or restaurant, as it will help you keep the workspace organized, especially during busy evenings.

Q: How Do I Clean My Mini Fridge?
A: Thankfully, mini fridges are not as much of a challenge to clean as their much larger counterparts. This is in part due to the size, but also because there's not s many inner components and storage compartments to have to deal with during the cleaning process. To ensure as long of a long as possible, it's advised that you clean the fridge once a month.
To do this, you first need to empty the fridge of all its contents, either by transferring it to another fridge or, if there isn't any space in this fridge, consuming everything you have so it doesn't go bad. You can even make a game of it. From there, you should unplug the fridge, and clean the coils using a vacuum to suck away dust and debris that might have accumulated. You can also place a half glass of baking soda behind the mini fridge to absorb any unfortunate odors.
As for the interior of the fridge, just be sure to wipe it down and clear away any crumbs or spills as often as possible. This doesn't need to be done weekly, but instead whenever something happens. It's much easier to remove sticky patches and odors if you deal with them immediately.
It might sound like a lot to do, but if you're vigilant and keep on top of the cleaning, it'll be much simpler, just like any cleaning routine is. Wipes away handprints, clean up spillages both in and around the mini fridge, and for the love of all that is cool and delicious, don't close the door before it's had a chance to dry, that is unless you enjoy a hint of mildew with your food and drink.
Q: How Cold Should My Mini Fridge Be?
A: You want your mini fridge to be cold enough to keep your food and drink chilled, but not too cold that everything in there could become a dangerous weapon if they fell into the wrong hands. Some fridges come with built-in thermometers and all of them will have at least some kind of temperature control, but this can sometimes be confusing, and you could wake up one day to find your drinks cans have exploded from inside. That's never good.
The optimum temperatures for your mini fridge should be set between 0 - 4 degrees Celsius, or 32 - 40-degrees Fahrenheit. This is cold enough to keep your items chilled, but not too cold that they suffer from frostbite - or whatever the food equivalent of frostbite is. If you set it at one temperature and find it's too cold or not cold enough, be sure to adjust it before more damage is caused.
To achieve the best results with your fridge and its temperatures, you should also try to keep it solidly - but not too solidly - packed. This is because the more items in your fridge prevent too much of the coldness escaping. However, packing it too much can interfere with the cooling process.
You probably won't be keeping too many perishable products in your mini fridge, but it's important to know just in case there is an occasion where it's needed. By looking after the temperature of your fridge, your fridge will look after you.
Sources
How to Take Care of A Mini Fridge - SFGate