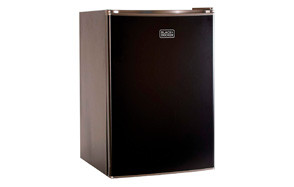 BLACK + DECKER BCRK25B Mini Fridge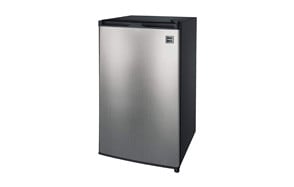 RCA RFR322-B Mini Fridge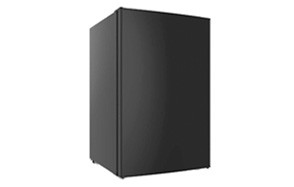 Kenmore 99059 Compact Mini Fridge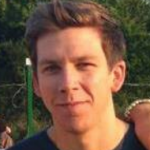 There are few things better in life than pouring a cold drink and kicking back. The only problem with this is that the refrigerator is so far from where you are. This problem has plagued man ever since refrigeration was first used, from cavemen reaching into glaciers all the way up to now, with your grandpa wanting to watch the football with a chilled brew. Thankfully, the world has a way of working these things out. Mini fridges are the solution to all your cold drink and tandem relaxation problems. Not a new invention by any means, but perhaps something that's underappreciated. Time to show some appreciation, then! We've compiled a list outlining the very best mini fridges, the heroes of dorm rooms, offices, and bars for you to pick your very favorite. Sure, they might increase your laziness, but they'll also make life so much easier, and isn't that what we're all after, anyway? So come chill out and read on.
The Best Mini Fridge
Mini Fridge Buying Guide and FAQs
From offices to bedrooms and even the occasional kitchen, mini-fridges have found their place. The fact that these handy devices are everywhere is a blessing and a curse. Hunting down a quality specimen could prove difficult. To help out on that front, here are some useful pointers.
How We Chose Our Selection of Football Mini Fridges
Brand - 'Stick to the things you know' is a great mantra when shopping. Brands tend to follow a certain pattern, it's either they put out high-quality or subpar products. So, search and stick to electronic brands that are known for their prowess when it comes to fridges.
Price - Breaking the bank is not what any consumer is looking to do. But investing a few extra bucks could be the step between you and a top-notch product. In a way, this is an avenue to save money.
Reviews - If you want to find a mini-fridge that you can put your confidence in, then scour through reviews faithfully. Though there is no perfect product, this will help you decide which one is best for you.
Features To Look For in a Mini Fridge
Insulation - This is an area where mini-fridges have no choice but to lag behind. Nevertheless, look out for an option that is optimally insulated. This way you can avoid having heat bleed into the interior of the fridge. Temperature fritz' will also be on the down-low.
Warranty and Customer Support - No matter how much of a superior experience a brand offers up, without good customer support it makes no sense. Provisions made for a faulty specimen go a long way to solidify manufacturer-customer relations.
Size - Believe it or not, the bigger the fridge, the more energy it conserves. Yes, in order to cool down and stay cool, smaller mini-fridges sacrifice a whole lot of current. Bigger sized fridges also tend to last longer, so factor this into your decision.
Noise - With the usual large sized fridge, the noise level may not be an issue since they are often kept in the kitchen. These smaller models are often stored in bedrooms, so be sure that they do not hum too much.

Mini Fridge FAQs
Q: What Are the Features of a Refrigerator?
A: All in all, features that should be looked out for in a refrigerator are, the space it offers up, its size and the food habits of the user. Additionally, users should take a close look at the temperature control, shelf style, and lighting.
Q: What Size of Mini Fridge do I Need?
A: This is highly dependent on what you need to store as well as the amount of space which is available for its storage. When in doubt about what size to get, simply measure the area you want to place it in.
Q: Do Mini-Refrigerators Use A lot of Electricity?
A: Factors such as the brand, age of the unit, the ambient temperature, and whether it makes use of automatic or manual defrost also come into play. Generally, fridges that measure 1.7 to 4.4 cubic feet (manual defrost units) use up to 239.42 kilowatt-hours in a year. Then, partial automatic defrost units use about 318.4 kilowatt-hours per year.

Q: How Long Does a Mini-Fridge Last?
A: On a normal basis, they tend to run for up to an average of 14 years. Of course, some die out a long time before this, that is dependent on the quality of the fridge and how well taken care of it is.
Sources
How to Take Care of A Mini Fridge - SFGate