Best Mini Fridges in 2022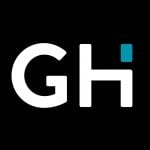 This product guide was written by GearHungry Staff
Last Updated
October 31, 2018
GearHungry Staff
GearHungry Staff posts are a compilation of work by various members of our editorial team. We update old articles regularly to provide you the most current information. You can learn more about our staff
here
.
GearHungry may earn a small commission from affiliate links in this article.
Learn more
There are few things better in life than pouring a cold drink and kicking back. The only problem with this is that the refrigerator is so far from where you are. This problem has plagued man ever since refrigeration was first used, from cavemen reaching into glaciers all the way up to now, with your grandpa wanting to watch the football with a chilled brew. Thankfully, the world has a way of working these things out. Mini fridges are the solution to all your cold drink and tandem relaxation problems. Not a new invention by any means, but perhaps something that's underappreciated. Time to show some appreciation, then! We've compiled a list outlining the very best mini fridges, the heroes of dorm rooms, offices, and bars for you to pick your very favorite. Sure, they might increase your laziness, but they'll also make life so much easier, and isn't that what we're all after, anyway? So come chill out and read on.
The Best Mini Fridge
BLACK + DECKER BCRK25B Mini Fridge
Coming in first place for the best mini fridge is the BLACK + DECKER BCRK25B (but we'll just call it the B+D, for now). This compact fridge is the number one choice for dorm rooms, man caves, and bedrooms as well as everything in between. With it, you'll get 2 full-width glass shelves to store food and drink, as well as a freezer compartment complete with an ice cube tray.
Despite it's 2.5 cubic feet interior, it's still not too large to get in the way. Furthermore, if you're concerned about noise keeping you up at night, you'll be pleased to know it's completely silent, however, you might struggle to find the perfect temperature balance with some setting. Regardless, when it comes to convenience, space, and functionality, there's little competition. with the B+D, staying cool has never been so simple.
Key Features:
Fitted with two full-width glass shelves
It has adjustable thermostat control as well as leveling legs for added versatility
It has 2 full-width door shelves
Equipped with a reversible door and a space-saving, flat back design
Specification:
Brand

BLACK + DECKER

Model

BCRK25B

Weight

45.1 pounds

Dimensions

18.5 x 17.5 x 26.6 inches
Silent
2.5 cubic feet capacity
Energy Star rating
Difficult to find a temperature balance between levels 4 and 5
hOmeLabs Beverage Refrigerator and Cooler
A glass-fronted drinks fridge is essential for any man cave. Sure, they might not be as efficient as a standard fridge and you've got to keep them constantly stocked up, but that's a small price to pay. With the hOmeLabs Beverage Refrigerator and Cooler, you can keep up to 120 chilled cans of your favorite drink to hand. It features advanced temperature controls that cools the fridge down to 34ºF and a digital monitor to check and adjust the temperature. 
Inside the fridge, you get a set of removable racks that are placed perfectly for small cans. Plus, there's an interior LED light, making this fridge more of a design centerpiece. It's also impressive how energy-efficient this glass-fronted beer fridge is. The powerful 120V/240W cooling system combines an almost-silent compressor and a convection fan to quickly and keep cold air circulating the fridge. It's also equipped with an extra temperature sensor to automatically defrost the fridge. 
Key Features:
Holds 120 cans 
120V/240W cooling system 
Cools down to 34ºF 
Advanced temperature controls 
Glass-fronted 
Auto-defrost 
Specification:
Brand

hOmelabs

Model

HME030065N

Weight

68.3 pounds
Can see inside the fridge
Holds a lot of cans 
Energy-efficient 
Looks great 
Not as cold on the top shelf 
Doesn't get as cold as a standard fridge 
Some reports of damaged products being shipped 
If you're looking for a more powerful mini-fridge that's not just designed for beers, the RCA RFR322-B is one of the best. Featuring 3.2 cubic feet of interior space, you can stock up on enough food and drink to last a week, at least. The designers clearly spent a long time ensuring that every inch of the interior space was used. There are two racks in the main compartment, a small freezer compartment, and a series of different-sized drinks shelves in the door. 
Inside the RCA RFR322-B, there's an adjustable thermostat that allows you to select the right temperature. One slight issue we've found with this fridge is that the freezer compartment isn't separated, so it can sometimes freeze the contents of the top shelf. We wouldn't recommend keeping the freezer on a high-level. 
Key Features:
3.2 cubic feet 
Two removable racks 
Beverage compartments 
Integrated freezer 
Adjustable thermostat
Specification:
Brand

RCA

Model

RFR322-B

Weight

47 pounds
Lots of interior space 
Looks great 
Reversible door means you can put it anywhere 
The return policy is problematic 
Danby Designer DAR026A1BDD-3 Mini Fridge
The Danby Designer DAR026A1BDD-3 is a mini-fridge that makes the most of its interior space. We like the fact that it doesn't include an integrated freezer (they never work that well anyway), which means that it has three removable racks in the main compartment. It might only have 2.6 cubic feet of space but every inch of it is usable. The feature that really impressed us was the CanStor beverage dispensing system. It allows you to fit eight cans in the door and still leave enough room for a tall soda bottle and more. It's also worth mentioning that this fridge is Energy-Star rated, meaning that it's more energy-efficient than most kitchen appliances. 
Key Features:
2.6 cubic feet 
Three removable racks 
CanStor beverage system 
Energy-Star rated
Available in three colors 
Specification:
Brand

Danby

Model

DAR026A1BDD-3

Weight

50.2 pounds
Makes great use of the limited space 
No freezer taking up room 
Fits eight cans in the door
Available in different colors 
Some durability issues 
Doesn't get super cold
Danby DAR017A2BDD Compact Mini Fridge
This Danby Compact All Refrigerator is our second Danby pick for the list, but don't think it's any less effective than the first. The sleek black design makes it stand out by not standing out and means it can sit modestly in your room without tempting you too much. Again, there's a CanStor beverage system for simple retrieval, and removable shelves to make the most of the space.
For maximum convenience and customization, the door is reversible for fast access during those times where you can't spare a second. It also provides a range of temperatures to suit different food and drink.  All in all, it's an excellent little dorm fridge that's served many a cramming student long into the night, especially with midterms right around the corner. Our handy guide to the best soft sided coolers features more great products like this.
Key Features:
Removable shelving units
CanStor beverage dispenser
Mechanical thermostat
Reversible door swing for convenience and time-saving
Specification:
Brand

Danby

Model

DAR017A2BDD

Weight

41 pounds

Dimensions

20.1 x 17.7 x 20.1 inches
Silent operation
Fits easily on countertops
Environmentally friendly
Only cools to 45-degrees Fahrenheit
Igloo RCA Retro Blue Bar Mini Fridge
Bringing the 50s straight into the 21st Century without the slightest hint of irony, Igloo RCA Retro Blue Bar Fridge is a small refrigerator that will fit nicely in any bar across the country, and any living room, bedroom, dorm, or den, too. Using compression cooling, it delivers incredible chilling results, and the adjustable thermostat makes it easy to switch up the temperature if you haven't found the magic level yet.
The reversible door gives it versatility wherever you place it, while the external bottle-opener is a neat and much-appreciated touch that really takes you back to simpler times. Based on the style alone, it's probably the best bar fridge you'll find, even if it's just as a novelty item, but why bother living if you don't indulge in such novelty ever now and again? Love this product? Check out our review of the best camping coolers for our top picks.
Key Features:
Bottle opener on exterior wall
Compression cooled
Adjustable thermostat to achieve optimum chill
Reversible door and removable shelves
Specification:
Brand

Igloo

Model

FR176-BLUE

Weight

35.7 pounds

Dimensions

19 x 21 x 21 inches
Compact design that fits anywhere
Stylish colors for retro feel
Ideal for bedrooms, garages, or dens
Cooluli Electric Cooler and Warmer Mini Fridge
Sometimes, you don't just need a refrigerator. Sometimes, you like things to heat up, too. The Cooluli Electric Cooler and Warmer is just the solution. A truly compact, lightweight, and sleek table top fridge, you can store up to six small cans, as well as food, which can be heated up on a whim to enjoy at your leisure.
Despite offering wall-socket power, it's also massively portable and can stay running thanks to separate powerbanks thanks to USB port connectivity. This ensures low energy consumption and allows you to do your bit for the environment. It's not super large, so don't expect to cool a whole party's worth of food and drink, but for quick, casual get-togethers wherever you like, there are few better products out there. Be sure to also check out our list of the best coolers for more great items like this.
Key Features:
Can be used to store a variety of things ranging from breastmilk to soda
Its one of a kind semiconductor operation is both energy-efficient and extremely quiet
Comes with AC and DC power cords
It is conveniently lightweight and portable
Specification:
Brand

Cooluli

Model

CMF4LB

Weight

4.76 pounds

Dimensions

10.2 x 7.7 x 10.5 inches
Unmatched portability
Low energy consumption
Silent operation
Not large enough to store lots of food and drink
Danby DAR017A3BSLDB Contemporary Mini Fridge
The Danby Contemporary Classic All Refrigerator is a smart, sophisticated and highly sought after mini fridge that'll fit snugly wherever you choose to keep it. There's door storage, and a CanStor beverage system which makes grabbing your next drink as easy as getting served at the bar. Now that we think about it, it's even easier than that, and all without requiring a tip.
That's not all, though. The scratch-resistant surface makes it ideal for surviving 4 years of college, while the automatic defrost saves you hours of chipping away ice when you should be doing anything else. This does come in useful, as it sometimes struggles to maintain a steady temperature. If you're a little too old for college, it's also an excellent choice for a small office refrigerator to keep you cool and hydrated – along with the occasional Mad Men midday swig, but don't tell anyone – all day long. Make sure you also check our guide to the best wine coolers for more great products like this.
Key Features:
Integrated door storage for bottles
Scratch-resistant worktop
CanStor beverage dispensing system
Automatic defrost
Specification:
Brand

Danby

Model

DAR017A3BSLDB

Weight

47 pounds

Dimensions

20.4 x 17.7 x 20.1 inches
Great capacity despite compact design
Ideal for dorms, bedrooms or offices
Adjustable glass shelves
Struggles to maintain a steady temperature
Gourmia GMF600 Thermoelectric Mini Fridge
Our final mini fridge is also our pick for the best value that you can find. The Gourmia GMF600 Thermoelectric Cooler and Warmer Mini Fridge is a massively rewarding piece of ingenuity that's guaranteed to serve you well at home or on cross-country road trips. The simple white design means you're not distracted by fancy features, which allows you to focus purely on what makes it so great.
Perfect for both cooling and warming, there's almost nothing you can't do with this mini fridge. It's super portable, which makes it the perfect size for a mini beer fridge whether you're watching the Superbowl, World Series, or have brought the gang back together for Wrestlemania just like the good old days. Additionally, you can take it wherever you please, and it'll never feel like it's in the way. We know you can't keep too much in there, but for special occasions, you have the perfect product. Find more great products like this by checking out our guide to the best golf coolers.
Key Features:
It can easily chill up to 32°F below ambient temperature, or warm up to 150°F
Eco-friendly and is engineered with thermoelectric technology
Lightweight and portable; holding up to 6 cans
Fitted with 2 detachable power chords; an AC for wall outlets, and a DC for cigarette lighters
Specification:
Brand

Gourmia

Model

GMF-600

Weight

3.1 pounds

Dimensions

9 x 7 x 10.2 inches
Eco-friendly
AC and DC cables included
ETL certified
Not large enough for long-term use
Mini Fridge Buying Guide and FAQs
From offices to bedrooms and even the occasional kitchen, mini-fridges have found their place. The fact that these handy devices are everywhere is a blessing and a curse. Hunting down a quality specimen could prove difficult. To help out on that front, here are some useful pointers.
How We Chose Our Selection of Football Mini Fridges
Brand - 'Stick to the things you know' is a great mantra when shopping. Brands tend to follow a certain pattern, it's either they put out high-quality or subpar products. So, search and stick to electronic brands that are known for their prowess when it comes to fridges.
Price - Breaking the bank is not what any consumer is looking to do. But investing a few extra bucks could be the step between you and a top-notch product. In a way, this is an avenue to save money.
Reviews - If you want to find a mini-fridge that you can put your confidence in, then scour through reviews faithfully. Though there is no perfect product, this will help you decide which one is best for you.
Features To Look For in a Mini Fridge
Insulation - This is an area where mini-fridges have no choice but to lag behind. Nevertheless, look out for an option that is optimally insulated. This way you can avoid having heat bleed into the interior of the fridge. Temperature fritz' will also be on the down-low.
Warranty and Customer Support - No matter how much of a superior experience a brand offers up, without good customer support it makes no sense. Provisions made for a faulty specimen go a long way to solidify manufacturer-customer relations.
Size - Believe it or not, the bigger the fridge, the more energy it conserves. Yes, in order to cool down and stay cool, smaller mini-fridges sacrifice a whole lot of current. Bigger sized fridges also tend to last longer, so factor this into your decision.
Noise - With the usual large sized fridge, the noise level may not be an issue since they are often kept in the kitchen. These smaller models are often stored in bedrooms, so be sure that they do not hum too much.
Mini Fridge FAQs
Q: What Are the Features of a Refrigerator?
A: All in all, features that should be looked out for in a refrigerator are, the space it offers up, its size, and the food habits of the user. Additionally, users should take a close look at the temperature control, shelf style, and lighting.
Q: What Size of Mini Fridge do I Need?
A: This is highly dependent on what you need to store as well as the amount of space which is available for its storage. When in doubt about what size to get, simply measure the area you want to place it in.
Q: Do Mini-Refrigerators Use A lot of Electricity?
A: Factors such as the brand, age of the unit, the ambient temperature, and whether it makes use of automatic or manual defrost also come into play. Generally, fridges that measure 1.7 to 4.4 cubic feet (manual defrost units) use up to 239.42 kilowatt-hours in a year. Then, partial automatic defrost units use about 318.4 kilowatt-hours per year.
Q: How Long Does a Mini-Fridge Last?
A: On a normal basis, they tend to run for up to an average of 14 years. Of course, some die out a long time before this, that is dependent on the quality of the fridge and how well taken care of it is.
Sources
How to Take Care of A Mini Fridge - SFGate
Sign Up Now
GET THE VERY BEST OF GEARHUNGRY STRAIGHT TO YOUR INBOX