Best Bladeless Fans In 2022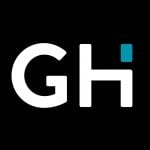 This product guide was written by GearHungry Staff
Last Updated
April 12, 2019
GearHungry Staff
GearHungry Staff posts are a compilation of work by various members of our editorial team. We update old articles regularly to provide you the most current information. You can learn more about our staff
here
.
GearHungry may earn a small commission from affiliate links in this article.
Learn more
Having comfort in your home when concerning the indoor air quality often means you will need some form of air conditioning. These units are considered crucial elements in indoor comfort especially during the summer season, when your home or work space becomes unbearably hot. During such a time, your best bet is to have a fan that helps maintain the temperature of your home at a level that allows you to live comfortably. Bladeless fans are slowly becoming a common phenomenon in many households due to their level of convenience and their ability to operate at a reduced speed.
The Best Bladeless Fan
Dyson Pure Cool TP01 HEPA Air Purifier & Fan

The Dyson Pure Cool bladeless fan uniquely combines the functions of a fan and an air purifier in one brilliant device. This product comes with a 360-degree vacuum-sealed glass HEPA filter that enables it to releases purified air all over the room all year round. This specially designed and thoroughly tested HEPA filter removes as much as 99.97 percent of allergens and pollutants, even those as small as 0.3 microns, clearing the air of pollen, dust, bacteria, mold spores and even pet dander, leaving you with air as fresh as can be. Its layer of activated carbon granules makes sure to capture bad odors and harmful toxins such as paint fumes and tobacco smoke.
What's more, the filtration system has been tested to international standards by the institute of environmental sciences and technology, so you can be confident that you are getting the highest standard filter that there is. Furthermore, this fan is also completely certified as asthma and allergy-friendly, so you can be sure that even during allergy season, this device is a 100 percent safe to use in the house. The Dyson Pure Cool also features an air multiplier system that produces over 77 gallons per second of purified, smooth and powerful airflow, and has a 10 airspeed setting, with settings 1 to 3 perfect for circulating pure air around the room in cold weather, and settings 4 to 10 deal for personal cooling, generating smooth and long-range purified airflow. This product also comes with a sleep timer and an oscillation filter, and automatically shuts off when tipped over. In addition, its filter is replaceable so that you can always have your fan in tip-top shape. For more quality options for your home, check out our selection of the best duct fans.
Key Features:
Doubles as a fan and an air purifier
Replaceable HEPA filter
Asthma and allergy friendly device
Captures 99.97 percent of allergens and pollutants
Specification:
Brand

Dyson

Model

308247-01

Weight

7.9 pounds
Lasko Remote Control Bladeless Tower Fan

The Lasko Remote Control Bladeless Tower Fan is the perfect addition to any room, with its sleek and vertical space-saving design allowing you to place this tower fan in very small spaces that wouldn't typically accommodate other fans, without having to compromise on the quality of air circulation. This device stands tall with its 37 inches, and occupies a 9 by 12-inch space footprint in any room, and is very portable, so you can easily move it from room to room. What's more, the Lasko bladeless fan delivers on comfort as well as style, producing a phenomenal level of airflow; 30 percent more than any traditional tower fan.
This product is, of course, bladeless, meaning that it is completely safe to use in an environment with children or pets without having to worry about them getting injured. It is powered by four quiet speed settings and patented blower technology, so it can produce a strong and powerful airflow that will circulate around the room, despite its space-efficient size. It comes with a wire mesh filter in the back that filters unwanted air particles and eliminates foul smells so that the air you're left with is the purified kind. Furthermore, it also has a three-speed feature, so you're completely in control of just how fast and strong you want the flow of air to be. Luckily, it is very easy to operate and comes with a remote control and an instruction manual to guide you on how to handle it if you're ever lost. It also features an optional oscillation button on the remote and comes with an 8-hour programmable timer that you can easily set at your choice.
Key Features:
Comes fully assembled
Produces 30% more airflow than traditional fans
Comes with a remote control
Features 8-hour programmable timer
Specification:
Brand

Lasko

Model

AC615

Weight

15.32 pounds
LivePure LP1500FAN Oscillating Bladeless Fan

The LivePure LP1500FAN is an affordable and powerful bladeless fan. The bladeless design makes it completely safe to use around kids and pets because there's no chance of them getting caught up in dangerous spinning blades. This design also makes it easier to clean as there's no dust build-up. With 45º oscillation, it can be set up in the corner of the room to provide cool air to everyone. 
It comes with a sleek remote control in addition to the soft-touch control panel. This allows you to easily choose from three fan speeds and an eight-hour sleep timer. It also has a bunch of LED lights that accent the design of the fan and make a great night light for your kids. If you're looking for an attractive bladeless fan that isn't going to break the bank, the LivePure LP1500FAN is the product for you. 
Key Features:
Bladeless construction
45º oscillation 
Three fan speeds 
Eight-hour sleep timer 
Four-color LED lights
Remote control included 
Specification:
Brand

LivePure

Model

LP1500FAN

Weight

9.03 pounds
Lasko 4930 Oscillating High Velocity Tower Fan

The Lasko 4930 Tower Fan is a high power, high-velocity fan, fully equipped with a high power motor that delivers an airflow that you are sure to appreciate in any room. As a tower fan, this device saves space by only taking up a small section in a room, and is portable so you can carry it and move its location to suit you. Its design makes it great for any room in a house, office or even gym and it has 3 different powerhouse speeds; high, medium and low, all powered by a strong blower and all providing a cooling breeze in any space the fan is located. Featuring an optional oscillation setting and directional louvers, you can easily direct your smooth, powerful flow of air to anywhere you need. The oscillation feature gently moves the fan from side to side, while its directional louvers can be shifted up or down to direct your cool air.
Also including a built-in timer system, this fan can automatically shut off after 1, 2 or 4 hours depending on your time selection. It also comes with wireless remote control that works with the fan's LED display, with the remote control giving you the option of adjusting the speed, timer, and oscillation; what's more, the LED display lets you know what settings have been selected. Overall, the Lasko 4930 fan comes fully assembled and with an attached carry handle, so using it is just as easy as taking it out of its package and plugging it in to enjoy a cool, fresh breeze.
Key Features:
Comes with wireless remote control
Oscillates to circulate air around the room
Comes with 3 different speed settings
Features built-in timer
Specification:
Brand

Lasko

Model

4930

Weight

14.2 pounds
Dyson Cool AM06 Air Multiplier Bladeless Fan

Although there are many different types of fans on the market you can opt for, both bladed and bladeless, fans with blades are often not advised to be placed in homes with curious kids or pets to prevent injury from occurring. With the next fan on our list, you are assured of the safety needed for the whole family. From the AM07, we leap another bladeless fan model from Dyson, the Dyson AM06 Air Multiplier Desk Fan. Designed as yet another tremendous bladeless unit from the Dyson camo, this is a fan that works wonders concerning cooling and maintaining indoor air quality. Its features a remarkably similar to the AM07, since they all belong to the same production line, with slight improvements being made in the AM07 model as an upgrade. Some of the features the AM06 possess making it a tremendous bladeless fan are its quiet operations, the use of the air multiplier technology, and a sleep timer for easy programming of your fan.
The AM06 fan creates a powerful stream of airflow using air multiplier technology. This system operates without blades and as such, is considered extremely safe for use in spaces frequently visited by children and curious home pets. Besides this fan operating silently, the lack of blades makes it easy to clean and maintain, since there is no dust hiding in unnecessary crevices. The silent nature of operations also encourages the use of this unit in areas such as bedrooms where silence is golden. The AM06 offers users a high-velocity airflow and a whisper-quiet output thanks to its careful engineering.
The sleep timing feature of this bladeless fan offers users with preset intervals ranging from 15 minutes to nine hours. There is also a curved remote control that comes with ten airflow settings, each setting being exact and accurate in operations. There are some extra features the AM06 possesses, and some of these features include its LED digital display and its two-year warranty on its parts and labor. Experience fresher, cleaner air with the Dyson AM06 bladeless fan and you will never look back. Our handy guide to the best desk fans features more great products like this.
Key Features:
Air Multiplier technology
Fans are quiet and powerful
Sleep timer preset intervals from 15 minutes to nine hours
Remote is curved and magnetized
Specification:
Brand

Dyson

Model

300875-01

Weight

6.85 pounds
Pureflow QT7 Bladeless Fan




There is another company making waves in the area of bladeless fan manufacturing, known as Pureflow and they have launched an exceptional model, the Pureflow QT7 Bladeless Fan is a 90-degree oscillating device built by engineers to offer efficient output at all times. This unit features a 90 vertical tilt feature that enables the circulation of air throughout an entire enclosure. The vertical tilt also has a 90 horizontal oscillation that allows the flow of air in every direction with ease. The pureflow QT7 works faster and better than the traditional fans with blades. It features a unique design that enhances air circulation keeping the temperature within your space consistently comfortable.
The QT7 fan without blades is known to be one of the energy efficient units on the market. Its entire design has been undertaken such that power used for all operations is at a minimum but doesn't affect the overall output of the unit. With as little as 2 watts, the QT7 can provide twice the coverage and circulation speed of any traditional fan, making it an economical choice as well. Like every other bladeless fan, this unit is exceptionally safe for use in all homes especially spaces where children play around a lot. The lack of blades makes this unit easy to clean and maintain as well.
The pureflow QT7 bladeless fan comes with up to twelve fan speeds providing users with countless comfort options depending on the weather and their preferences. The speed settings range from gentle breezes to full wind gusts, and everything in between that offers you optimum comfort. All the necessary features of a bladeless fan are found in this unit from pureflow to enable it to deliver nothing short of high-quality service, stability, and reliability. The icing on the cake, however, has to be the attractive design of the unit, which manages the blend in effortlessly into any interior design scheme. Love this product? Check out our review of the best cooling tower fans for our top picks.
Key Features:
Bladeless 90-degree oscillating fan
Safe energy efficient
Powerful-quiet airflow
12 fan speeds
Specification:
Brand

GreenTech Environmental

Model

QT7

Weight

6 pounds

Meet another spectacular creation from the Dyson camp. It is the Dyson AM10 Humidifier, a bladeless fan that has introduced a new design standard into the production of modern bladeless units. This product from Dyson is a white or silver fan unit built with dual functions. It performs excellently as a humidifier throughout the year and also operates with the sole aim of offering fresh, high-velocity air to users during hot seasons such as summer. It is a clean unit that makes use of an ultraviolet cleanse technology, doing away with up to 99.9% of all bacteria.
The Dyson AM10 fan projects air that is both hygienic and well hydrated into any space within which it is used. It has been certified as an asthma and allergy friendly unit which means it can be used by anyone, anywhere and at all times without any health implications. All operations of this Dyson fan are backed by its air multiplier technology, a system that delivers long-range mist projection of airflow into every space. It also makes use of an intelligent climate control feature, where the moisture and temperature in existing air are measured to ensure that the levels are conducive for a comfortable environment, ultimately doing away with dehumidification.
The AN10 bladeless fan from Dyson comes with a remote that enables wireless control from other parts of your room. A single press helps users adjust the temperature and water content of airflow entering their rooms to increase their comfort levels. Overall, this bladeless fan is a well-designed unit that elevates the Dyson brand to a higher standard when compared to their competition. Find more great products like this by checking out our guide to the best cooling fans.
Key Features:
Ultraviolet Cleanse technology
Dual functionality
Certified asthma and allergy friendly
Patented Air Multiplier technology
Specification:
Brand

Dyson

Model

303117-01

Weight

7.5 pounds
Dyson Powerful Large Air Multiplier Pedestal Fan

The powerful Dyson family presents readers with the Dyson Large Pedestal Bladeless Fan. Also known as the AM08 model under their bladeless fans series, this fan is an active unit with all its features being upgraded versions of its predecessors. It is an energy efficient product that operates thanks to its streamlined air channels and the use of an air multiplier technology silently. This technology is also responsible for the enhancing of air circulation within a space via the projection of a high-velocity cooling procedure.
The lack of blades makes this unit safe to use and easy to clean, and it has a remote control that allows for easy control and adjustment of temperature settings and airflow rates within a space. The remote feature ten precise airflow settings, with a curved, magnetized form that allows it to be stored easily on the bladeless fan when not in use. The AM08 fan is regarded as the most powerful of all Dyson bladeless units and the most convenient. This, however, doesn't affect its pricing since it's extremely budget-friendly.
The AM08 bladeless fan delivers a powerful airflow in seven different speed levels to all users to ensure they experience maximum comfort. It is a machine that is unique and attractive in design, impressive in function and outstanding in durability. With such a unit, you will never have to worry about those little fingers getting hurt by their constant curiosity for how things work. Don't forget to also check our guide to the best high velocity fans.
Key Features:
Remote control
Energy efficient
Air Multiplier technology
Streamlined air channels
Specification:
Brand

Dyson

Model

63458-01

Weight

14.65 pounds
LivePure LP1500FAN Whole Room Fan

Our list of recommendations for the best bladeless fans can never be complete without the Livepure Whole Room Fan.  This bladeless vortex machine is a fan with great oscillating power and a design that seeks to offer optimum temperature comfort no matter where you are within a room. It features a bladeless construction and as such, is safe to use and easier to clean and maintain, as compared to traditional fans with blades. It uses a 45-degree oscillation to cool your room quickly by providing a consistent yet powerful and smooth stream of airflow greatly appreciated by many customers around the world.
The Livepure fan comes with a remote control for wireless controlling of the unit from anywhere within your room. The remote features a soft touch control panel that allows users to adjust the existing settings to suit their preferences. There is also a sleep timer feature included in the design of this unit, with preset intervals of up to 8 hours. As a decorative measure and an added feature, the Livepure bladeless fan comes with a 4-color LED accent light that can also be used as a night light when needed. You may also like to check our guide to the best wall AC units.
Key Features:
Oscillating bladeless vortex
Remote
Sleep Timer
Sleek, modern design
Specification:
Brand

LivePure

Model

LP1500FAN-W

Weight

9.07 pounds
Honeywell QuietSet Whole Room Tower Fan-Black

With the Honeywell QuietSet Tower Fan, limited living space is never an issue. This slim, small-footprint fan has a modern design that not only does take up a huge amount of space in your room, but also fits in with any kind of décor. This fan is complete with an 8 speed, powerful feature that all provide you with fresh, spring-like air quality and give you the option of choosing how fast you want your airflow to be, depending on your preference level. Plus, it comes with an advanced tech QuietSet control that allows you to decide both the sound and cooling power of your fan, with sound options ranging from 'whisper' to 'white noise'; so even with its strong airflow quality, you can still enjoy a quiet and peaceful night.
Furthermore, this product has a remote control nested at its back for easy storage that you can simply use to control the speed and sound settings all the way from across the room. With a 1, 2, 4 and 8-hour auto shut off timer, you can conveniently time this fan to operate for however long that you want it to. Overall, the Honeywell fan is incredibly easy to set up, requiring no tools to assemble it to completion. Coming with an owner's manual in its package that contains troubleshooting steps and remote control instructions that you can always refer to, this fan is the embodiment of ease and comfort. This device also comes with panel light features that you can control, with five different lighting selections at 100%, 75%, 50%, 25% and off, so that if you want your room brighter or darker, this fan can provide that for you.
Key Features:
Features remote control to adjust fan settings
QuietSet technology that controls the sound of airflow
Panel light features for lighting options
8 different speed levels
Specification:
Brand

Honeywell

Model

HYF290B

Weight

9.5 pounds

The Conbola Desk Fan is an ultra-modern bladeless fan that you don't need a mortgage to buy. They've taken design inspiration from Dyson's bladeless fans and packaged the technology into an affordable housing. Now, before we jump into the details, it's worth mentioning the size of this fan. It's hard to tell from the main product picture but this is a small desk fan, designed to cool one person. At 11.8-inches tall, it's hardly going to be able to compete with the Dyson AM06 on airflow, so don't be expecting gail force winds when you turn it on. 
The fan has three main wind speeds (soft, medium, & strong). It also has a mode called 'Natural Wind', which you can leave on overnight without worrying about catching a cold. This mode is perfect for soothing babies to sleep. All of this is controlled by the touch button on the front of the fan. The fan comes with detailed instructions, so you can work all that out when it arrives. 
One of the best things about the Conbola Desk Fan is the integrated LED lighting system. Choose from the five colors and turn your bladeless fan into the perfect nightlight to help you sleep. It's also worth mentioning that it's battery powered, so you can take it wherever you need it, without worrying about trailing cords. It has a 2500mah battery that lasts up to six hours, depending on which setting you have it. 
Key Features:
Dimensions – 11.8" x 3.5" x 4.5" 
Four wind speed modes 
LED lights 
2500mah battery 
Lasts 3-6 hours  
Available in three colors
Specification:
Brand

Conbola

Weight

1.65 pounds

One of the main reasons people buy bladeless fans is for the look. There's something about having the moving parts hidden from view that gives off a space-age, ultra-modern feel. The ULTTY Bladeless Fan definitely fits into that category. It performs just as well as a standard tower fan but it looks so much better, especially if you're going for a modern aesthetic in your home. 
So, we've covered the way it looks but is it all style and no substance? The simple answer is no. The longer answer starts with the impressive airflow. This fan provides 3D air circulation, which involves moving air from the bottom of the fan and pushing out of the thin strip, allowing it to reach the whole room. It doesn't feel as powerful as a tower fan but it provides a better, more consistent, breezy feel in a room. 
It has three modes and nine speeds, giving you excellent control over the airflow. All of this is controlled either by the remote control or by the touch-screen panel on the front of the fan. 
Key Features:
3D Air Circulation
Dimensions – 40.5" x 11" x 11" 
Three modes 
Nine speeds 
Remote control 
Sleep timer 
Specification:
Brand

ULTTY

Model

SKJ-CR010

Weight

9.98 pounds
Bladeless Fan Buying Guide & FAQ
After reviewing many bladeless fans of high quality, it is only fair that we provide readers with some tips to look out for when purchasing their fan unit. There are different scopes of fan strength, making each fan great for only a specific range of individuals. In comparison with the features listed under each product, there are some factors to be considered during the selection process, to ensure that any decision made is worth your resources and time.
Oscillation - The rate of oscillation of a bladeless fan differs greatly from that of a regular fan with traditional blades. In selecting a model for your home, the specifications and features listed by the manufacturer must be studied religiously and compare with other brands within your budget range to ensure that it offers better movement of air in and out of the unit for your comfort. Greater oscillation often means a higher and better performance; thus; it is great to keep an eye out for such details during the selection process.
Programmable - The ability to schedule the operations of your bladeless is a major plus to its functionality. Some models come with a sleep timer feature with an interval range to help you set your preferred times of operations. It also allows you to program when your fan starts and stops operations, saving you time and enabling enjoy cool and clean air at specific moments during the day.

Noise Level - Generally, bladeless fans are preferred by many individuals because they produce little to no noise, as compared to fans that operate with blades.  Even though these units don't produce any noise, they operate with motors that may produce little humming sounds during use. When selecting a bladeless fan, look out for such humming noises and be sure that the fans operation itself doesn't cause any form of noise. If you require a little humming noise as a form of therapy, you might want to go in for a model with such a motor; thus, this choice is largely dependent on the users' preference.
Energy Efficiency - The efficient use of energy in a bladeless fan is essential; thus it is a factor that must be given high priority. Any model you opt for must have the ability to produce high-velocity airflow and maintain the temperature or moisture levels of your room without consuming large amounts of energy. This helps save energy for other uses and also makes the selected model a more economical choice in the long run. As much as possible, potential users must read the specifications provided by the manufacturer to know how much energy the fan consumes, and compare it with models from other brands before making a decision.
Controls - Optimum results from a bladeless fan are largely dependent on the control interface of your fan. This feature is very critical as it determines how well you and your fan interact to ensure that you receive maximum comfort at all times. The controls of your fan must be simple to understand and easy to use. There are some fans with complicated controls such as programmable thermostats and such units aren't advised for people who do not know how thermostats work. To realize the full potential of your bladeless fan, you're advised to opt for a model with controls you can use with ease.
Sign Up Now
GET THE VERY BEST OF GEARHUNGRY STRAIGHT TO YOUR INBOX