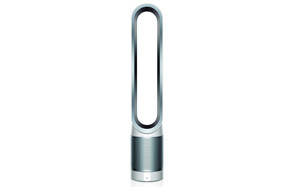 Dyson Pure Cool TP01 HEPA Air Purifier Bladeless Fan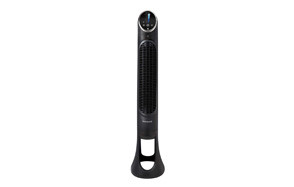 Honeywell QuietSet Whole Room Bladeless Fan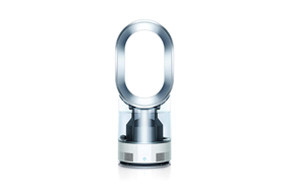 Dyson AM10 Bladeless Fan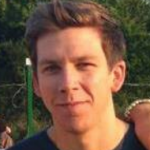 Having comfort in your home when concerning the indoor air quality often means you will need some form of air conditioning. These units are considered crucial elements in indoor comfort especially during the summer season, when your home or work space becomes unbearably hot. During such a time, your best bet is to have a fan that helps maintain the temperature of your home at a level that allows you to live comfortably. Bladeless fans are slowly becoming a common phenomenon in many households due to their level of convenience and their ability to operate at a reduced speed.
The Best Bladeless Fan
Bladeless Fan Buying Guide & FAQ
After reviewing many bladeless fans of high quality, it is only fair that we provide readers with some tips to look out for when purchasing their fan unit. There are different scopes of fan strength, making each fan great for only a specific range of individuals. In comparison with the features listed under each product, there are some factors to be considered during the selection process, to ensure that any decision made is worth your resources and time.
Oscillation - The rate of oscillation of a bladeless fan differs greatly from that of a regular fan with traditional blades. In selecting a model for your home, the specifications and features listed by the manufacturer must be studied religiously and compare with other brands within your budget range to ensure that it offers better movement of air in and out of the unit for your comfort. Greater oscillation often means a higher and better performance; thus; it is great to keep an eye out for such details during the selection process.
Programmable - The ability to schedule the operations of your bladeless is a major plus to its functionality. Some models come with a sleep timer feature with an interval range to help you set your preferred times of operations. It also allows you to program when your fan starts and stops operations, saving you time and enabling enjoy cool and clean air at specific moments during the day.

Noise Level - Generally, bladeless fans are preferred by many individuals because they produce little to no noise, as compared to fans that operate with blades.  Even though these units don't produce any noise, they operate with motors that may produce little humming sounds during use. When selecting a bladeless fan, look out for such humming noises and be sure that the fans operation itself doesn't cause any form of noise. If you require a little humming noise as a form of therapy, you might want to go in for a model with such a motor; thus, this choice is largely dependent on the users' preference.
Energy Efficiency - The efficient use of energy in a bladeless fan is essential; thus it is a factor that must be given high priority. Any model you opt for must have the ability to produce high-velocity airflow and maintain the temperature or moisture levels of your room without consuming large amounts of energy. This helps save energy for other uses and also makes the selected model a more economical choice in the long run. As much as possible, potential users must read the specifications provided by the manufacturer to know how much energy the fan consumes, and compare it with models from other brands before making a decision.
Controls - Optimum results from a bladeless fan are largely dependent on the control interface of your fan. This feature is very critical as it determines how well you and your fan interact to ensure that you receive maximum comfort at all times. The controls of your fan must be simple to understand and easy to use. There are some fans with complicated controls such as programmable thermostats and such units aren't advised for people who do not know how thermostats work. To realize the full potential of your bladeless fan, you're advised to opt for a model with controls you can use with ease.