Best Ventless Air Conditioners In 2022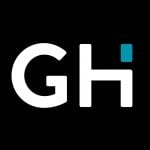 This product guide was written by GearHungry Staff
Last Updated
May 22, 2020
GearHungry Staff
GearHungry Staff posts are a compilation of work by various members of our editorial team. We update old articles regularly to provide you the most current information. You can learn more about our staff
here
.
GearHungry may earn a small commission from affiliate links in this article.
Learn more
Portable air conditioners can go where traditional ACs cannot – making them a versatile appliance when it comes to keeping a home or office perfectly chilled. So, if summer has you sweating, then investing in the best ventless air conditioner is not a bad idea. These ingenious inventions are much more affordable than models that rely on a vent to release heat, and they are far easier to maintain.
To see if these nifty air coolers would suit your environment, we encourage you to peruse buyer's guide below. We've also included a list of the best ventless portable air conditioner models on the market (which will come in handy if you do decide to purchase your own ventless AC).
The Best Ventless Air Conditioner
BLACK+DECKER BPACT08WT Ventless Air Conditioner
BLACK+DECKER is a brand that's well-known for its sophisticated tools and appliances. With the BPACT08WT Ventless Air Conditioner, the company has continued to live up to this positive reputation by delivering outstanding air-cooling performance. This portable air conditioner is compact but powerful.
Blissfully quiet (and even quieter when on sleep mode), this model will easily cool down a small-to-medium space and will best suit apartments, dorm rooms, bedrooms, and modestly sized offices. The BPACT08WT relies on a hose and window adapter to work. This equipment is included in the package, but just remember that you'll need a window available for the best cooling effect. For more compact options like this, check out our guide to the best small air conditioners.
Key Features:
8,000 BTU compact air conditioner
Steady, fast, effective cooling up to 200 sq. ft.
Easily wheel from room to room
Simple and quick to install
Remote control & top-mounted LED display
Save energy with 24 timer
Specification:
Brand

Black+Decker

Model

BPACT08WT

Weight

26 Pounds
A quiet (almost noiseless) AC model
It looks very nice
Convenient remote-control operation
Useful LED display screen
Not powerful enough to adequately cool larger spaces
Relies on a window hose connection to work
It's not as portable as some options
Whynter ARC-14S 14,000 BTU Dual Hose Ventless Air Conditioner
The Whynter ARC-14S is a little boxy in design, and many may not find it the most attractive model. However, what it lacks in good looks it makes up for in functionality. At just under $500, this unit sits at the higher end of the price range. But with the status of being voted as Good Housekeeping's "2020 Best Overall Ventless Air Cooler," this dual hose portable air conditioner might be worth the price.
Focusing on the ARC-14S's features, we'd like to highlight the machine's cooling potency. With a dual hose operation, it can cool 500 square feet easily. This makes it the perfect cooling system for larger rooms. It also includes a 24-hour programmable timer, dehumidifier capabilities, and digital and remote control.
Key Features:
14,000 BTU Dual Hose Portable Air Conditioner
Dehumidifier & Fan with Activated Carbon Filter
Cools areas up to 500 sq ft
Full thermostatic control and remote
Sleek, modern design
Includes convenient storage bag
Specification:
Brand

Whynter

Model

ARC-14S

Weight

80 Pounds
Relatively quiet
Perfect for cooling larger rooms
Great dehumidifying functionality
Delivers very cold, clean, and filtered air
A bulky design that's difficult to lift and move around
Dual-hose installation is a little complex
Honeywell HL10CESWK 10, 000 BTU Ventless Air Conditioner
At first glance, the Honeywell HL10CESWK looks like a penguin from the movie "Happy Feet." But this design is quite befitting because the model delivers chilled air that may as well have come from Antarctica itself! OK, while our statement may be a tad exaggerated, the HL10CESWK does cool the air well enough to make you completely forget that it's hot outside.
This Honeywell cooler is extremely easy to use – and even easier to attach! It comes with all the bits and bobs you will need for quick installation on vertical or horizontal windows, and the controls are straight forward enough for those who are not rocket scientists. Cool additional features include an energy-saver mode, an auto-evaporation system, and reliable dehumidifying functionality. If you need an even lighter cooling device, check out our list of the best pedestal fans on the market right now. 
Key Features:
Smart Digital Thermostat system
Stylish, powerful & dependable
Cools rooms from 350- 450 sq. ft
Remote control with 3 fan speeds
Sleep mode & 24 hour timer
Washable Dual Filtration System
Specification:
Brand

Honeywell

Model

HL10CESWK

Weight

64 Pounds
An attractive/interesting design
Lightweight and easily portable
Easy installation and setup
There are complaints of poor longevity
Honeywell CS10XE Ventless Air Conditioner
What we love about the Honeywell CS10XE is that it's discrete. You can place it in the corner of a room and not even know its there. It's quiet, it doesn't need to be installed near a window to work, and it can adequately cool a small-to-medium-sized room. It also reduces temperature by applying the natural process of water evaporation, making it feel like a cool gentle breeze is blowing through the environment.
To use this model, fill the ten-gallon water tank with ice-cold water and then use the remote or digital control to enter your preferred settings. You can also fill the accompanying ice tray if you prefer your air to be nippier. At just $189.99, we think this portable ventless AC makes a great summertime companion that won't break the bank. If you want an ultra-modern device, check out these top smart air conditioners, too.
Key Features:
Three speeds for cooling & humidifying
Detachable water tank for smooth operation
Washable active carbon filter
Programmable for up to 7.5 hours
Low energy consumption
Sleek, contemporary design
Specification:
Brand

Honeywell

Model

CS10XE

Weight

18.5 Pounds
Light and easy to move around
An environmentally friendly AC
Can be placed anywhere in a room (no window required)
Very loud fan
Doesn't work well in regions with high humidity
Honeywell 525 CFM Indoor Outdoor Portable Ventless Air Conditioner
Here we have Honeywell's 525 model – a machine built to cool large spaces with minimal effort. Plain in stature but complex in functionality, this air-cooling appliance is unique in that it is useful in indoor and outdoor spaces. Top up the eight-gallon tank with chilled water, add ice cubes to the ice compartment – and away you go!
If you live in a dry region, the 525 will be perfect for you. It features three different humidity settings so that it can moisten the surrounding air as it cools it. Its robustness also makes it an ideal cooling candidate for porches and pool areas. Just direct the fan towards you to experience a natural icy breeze. Our buying guide on most sought-after mini split ACs features some more amazing products like this, so make sure to check them out, as well.
Key Features:
Perfect for cooling indoors and outdoors
Durable and weather-resistant for outdoors
Ice compartment for refreshingly cool air
Three humidity settings ensure optimal levels
Set it & forget it timer
Copnvenei remote control
Specification:
Brand

Honeywell

Model

CO30XE

Weight

24.9 Pounds
A durable and robust design
The evaporative cooler is remarkable
It has a strong fan that blows a natural-like breeze
It's noisy
Not very portable
Briza Cool Air Cooler with Cooling Fan
There are several things that we like about this portable air conditioner by Briza. It features an automatic oscillating fan function, an air-purifying system, and remote control for convenience. This model will adequately cool ambient room temperature in small to medium-sized spaces.
Measuring only 12 x 12 x 15 inches, this Briza Air Cooler is lightweight, compact, and easily portable. You can even place it on your home office desk or countertop! The design is interesting but not necessarily attractive. It performs best in dry climates but will still work in humid regions. This air-cooling machine gets our thumbs up for being effective, easy to use, and kind to your energy bill.
Key Features:
Uses evaporated water to lower temperatures
Includes three fan settings
Can add as much as five percent humidity to the air
A compact yet powerful design
Purifies air as it cools it
Uses less energy than central air conditioners
Automatic oscillating fan function
Specification:
Brand

Briza

Weight

15.52 Pounds
An evaporative cooler that works amazingly well in dry climates
Easy to install and maintain
Lightweight and very portable
Energy efficient
It's loud for its size
Expensive for its size and performance
Some are put off with the strange design
DeLonghi America Portable Evaporative Cooler
Simplistic in design, the DeLonghi Evaporative Cooler will fit well with the decorative scheme of nearly any room. But while it has a modest appearance, its functionality is something to boast about. Using minimal electricity, this model improves the quality of air in a room by naturally humidifying, cleaning, and circulating it.
Well-priced at $233.66, we give this model a nod of approval for cooling air effectively but also for having features that make it convenient to use. For example, it's simple to fill, drain, and clean, and it includes a nifty remote control. Last but not least, this unit has no compressor – which is a good thing. It means there's no need for chemical refrigerants found in traditional air conditioners, and it thus relies on less energy to function. If portability is not the feature you prefer, don't forget to check out our choice of the most in-demand wall AC units of the year.
Key Features:
Naturally cleanses, humidifies, and circulates air
Includes a large four-and-a-half liter water reservoir
Easy-to-see display on top of the unit
An environmentally friendly cooling system
Energy-efficient functionality
Easy to fill, clean, and maintain
24-hour timer for scheduled shut-off
Specification:
Brand

DeLonghi

Model

EV250WH

Weight

16.22 Pounds
Does a great job at cooling moderately-sized rooms
It has a user-friendly control panel and remote control
It adds a good amount of moisture to the air
It's easy to move around
It's heavy for its small size
Some users think it's a tad overpriced
Ventless Air Conditioner Buying Guide & FAQ
Features to Look for In Ventless Air Conditioners
When investing in a ventless portable AC, there are a number of key features you need to look out for so that you can choose the right unit for your particular space. You should consider:
Cooling Capacity - Always look at the amount of space a ventless air conditioner can cool. Most smaller models can cool up to 300 square feet, while larger units can cover up to 600-650 square feet. If you know the size of the room/s that you'll be using the cooling system in, then you can easily determine an ideal machine size.
Study the packaging or user-guide of a ventless air conditioner for information on the maximum space it can cover. You may also want to consider the CFM (Cubic Feet per Minute) rating found in the product description.
Water Tank - Many ventless air conditioners include a water tank. It's the water that helps to put that crisp and welcoming chill in the air. Typically, the bigger the tank is, the better. This way, you won't have to keep topping up the water, which can become slightly annoying if you use your AC for many hours at a time. We suggest that you look for a tank around five gallons or more (only choose a smaller tank if you know that your cooling system won't be running throughout the night, etc.).
Noise Level - Most modern ventless air conditioners will offer a near-silent operation. This is great if you prefer to keep noise pollution minimal (for example, if you want to use it for a nursery or a study). However, keep in mind that this near-silent functionality comes at a higher price.
Portability - Ventless air conditioners are designed to be portable, but the weight and height of a unit is still a concern. If you know that you will be moving your portable AC from room to room, then look for a model that's light enough for one or two people to carry (this is especially important if your home or office has stairs). And if you plan on transporting the unit in your car, then something more compact may be ideal.
Convenience - Convenience has a lot to do with personal preference. Perhaps you want a model with extra features such as a programable timer or a digital display screen? Or, maybe you want something that's simple and easy to use? Take a moment to think about your environment and your expectations so that you can select a ventless AC that checks all the right boxes.
Ease of Use and Cleaning - All ventless ACs need to be cleaned and cared for, but if you can find a model that needs less attention – all the better! For instance, units with detachable tanks are easier to empty and fill, and some surfaces don't feature as many dust-collecting creases as others. And of course, if you can find a portable AC that's easy to use, then the less frustrated you will be when trying to control the device. In this regard, a remote control can make using your AC more convenient, and a digital display screen can also come in handy.
Run-time - Smaller ventless air conditioning units will provide an average of three hours of run-time. If this isn't enough run-time for you (perhaps you want a unit that can run throughout the night), then you may want to invest in a larger model. Portable ACs with larger tanks can run for as long as eight hours, which may suit your needs better.
Ventless Air Conditioner FAQ
Q: What is a ventless air conditioner?
A: Much like an air conditioner with a vent, a ventless AC's main purpose is to cool down a room. But unlike an installed unit, ventless options are portable and are not mounted to a wall. They're compact air-cooling units that use a tank filled with water to create a chill. This chilled air is spread around a room using a built-in fanning system. Some designs differ slightly and require an open window to work effectively. These units come with hoses that attach to the unit to suck in cooler air from the outside before dispelling it throughout an indoor space.
Ventless air coolers are popular for their portability, and they are also a cost-effective alternative to traditional air conditioners.
Q: How does a ventless portable air conditioner work?
A: Ventless air conditioners work by pulling in the surrounding air (some models pull outside air in via an open window). This air is typically sucked in via the back or bottom of the machine. A mechanism then functions to build pressure with the air before expelling it through the front or top of the unit. However, before the air is expelled, it's forced to pass over or through a tray of ice-cold water (or ice), which makes the air substantially cooler than the ambient room temperature.
With a ventless air conditioner portable model, there's no need to exhaust any hot air out. Therefore, there aren't any hoses, window kits, or exhaust fans added to the machine. Instead, you simply plug in your AC portable unit, fill the tray with cold water and/ice, and enjoy the fresh, chilled air.
Q: Where does the heat go on a ventless portable air conditioner?
A: Ventless air conditioners do not feature a mechanical heat transfer system. Instead, the air is cooled as it passes over ice or cold water. A fan then blows the chilled air out into a room using a fanning system - resulting in a cool breeze. Once the ice melts or the water warms to room temperature, then simply drain and replace it. This means that there is no hot air that needs to be directed away from the room that you are cooling.
* Some less portable ventless air coolers use a hose set kit to dispel uncooled air through a window.
Q: What kind of installation does a ventless air conditioner require?
A: Ventless air conditioner and heater units are portable, and no installation is required. All you need to do to us a ventless AC unit is fill the tray with ice and cold water and then plug the machine into an electrical socket. Some portable ventless air conditioner models include wall-mounting features, but these models are far and few between.
Q: How do you maintain a ventless air conditioner?
A: The cost and maintenance requirements of ventless portable air conditioners are much lower than those of ductless or central AC units. The unit doesn't require any complicated installation, and there are also fewer mechanical parts.
To maintain your ventless AC model, simply keep it clean and free from dust. Wash and rinse the ice/water tray often so dirt and grime does not build up. With most ventless designs, it's often the build-up of dust and debris that hinders performance.
* It may be worth your while to choose a ventless air conditioner that includes a warranty. This way, if any mechanical parts do fail early on, then you can qualify for a replacement.
Sources:
Sign Up Now
GET THE VERY BEST OF GEARHUNGRY STRAIGHT TO YOUR INBOX