Best Mini Split ACs in 2022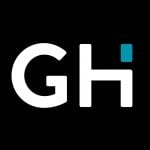 This product guide was written by GearHungry Staff
Last Updated
April 29, 2020
GearHungry Staff
GearHungry Staff posts are a compilation of work by various members of our editorial team. We update old articles regularly to provide you the most current information. You can learn more about our staff
here
.
GearHungry may earn a small commission from affiliate links in this article.
Learn more
There are many elements of nature we just can't control; we can't stop the sun from shining, rain from falling or wind from blowing. Maybe a hundred years ago, this would have been a huge problem, but the 21st-century man is blessed with technology that makes all the difference. Regardless of how hot or cold it is, a Mini Split AC substantially provides fresh or warm air and focuses on altering the temperature in a particular space, making it a lot more comfortable. Besides, these portable units can be installed anywhere in the home, and practically require less maintenance while consistently promising durability. Of course, durability and functionality lie more on the make and brand, than the general technology itself. That's why we are here, to concisely walk you through some of the best Mini Split AC Units to consider when looking for a reliable choice.
The Best Mini Split AC
Pioneer Mini Split Heat Pump Air Conditioner
Taking first place on the list is the Pioneer Mini Split Heat Pump Air Conditioner, which has been designed to deliver superior performance and ensure ultimate comfort. This glassy white split unit air conditioner features state of the art technology that makes cooling in residential or commercial areas a lot more convenient. Designed for old and new spaces alike, it comes complete with a full system set, the indoor and outdoor unit, wireless remote control, and a 16′ installation kit and you can be assured of efficient cooling and heating with this unit, thanks to the various operating modes.
Four operating modes can be alternated by simply using the included remote to switch between cooling, heating, ventilation, and dehumidification modes. For users who want to conserve energy, there's a timer that allows the system to be pre-set to operate only for a certain amount of time. Plus, with power levels of 9,000 to 36,000 BTU (British thermal units) per hour, it's the perfect cooling system for relatively large residential and commercial rooms and offices.
With the variable speed DC inverter compressor, the AC is guaranteed to run efficiently 24/7 without any hiccups. What's more, an extra-durable metal construction casing houses the compressor, it's installed outside and does practically all the hard work. This allows the ductless indoor unit to operate quite silently while venting out powerful air pressure for convenient cooling. Delivered with a complete 16″ installation kit, this Pioneer Mini Split AC would make an excellent choice for users looking for an innovative, highly efficient, and durable cooling system. For more quality options for your home, check out our guide to the best smart air conditioners. 
Key Features:
Powerful 12,000-BTU capacity
Arrives with a kit installer
User manual for easy installation
Backed by 2-year parts limited warranty
Specification:
Brand

PIONEER Air Conditioner

Model

WYS012GMFI17RL

Weight

19 Pounds
Washable air filters
Instant cooling and heating when on
Automatic timer
Installation is a bit complicated
Temperature control for the cold function may be inconsistent
Inconsistent quality
Senville SENL-09CD Mini Split Air Conditioner Heat Pump
For rooms and office spaces that suffer from temperature changes and other environmental factors year in year out, you'll need a reliable ductless heating and cooling system to do the trick. Senville SENL-09CD Mini Split Air Conditioner has proven that it is not only up to the task but brings even more to the room. Defying high temperatures and disregarding extreme weather conditions, this reliable split unit provides adequate air conditioning for all seasons of the year.
In summer, the built-in air conditioning delivers crisp, relaxing air that keeps the room comfortable enough to work, play, sleep, and generally live in. What's more, it switches things up in the summer, providing up to 5F/-15C with various functions to ensure adequate air distribution, so you can enjoy year-round convenience without having to break the bank in any way.
First of all, Senville is more affordable than many big brand name products, yet still delivers exceptional performance and powerful cooling/heating even in extreme temperatures. It achieves a feat many manufacturers are still battling with in terms of sustainability and temperature control in sweltering summers and ridiculously cold winters.
Using the inverter technology, Senville has been able to achieve even flow of cold or hot air through the rooms' space, with a noiseless operation that ensures utmost comfort, convenience, and relaxation. Benefit from an affordable yet reliable, high-quality mini split air conditioner that puts the control in your hands. You may also like some of the best window air conditioners from our list for your home, so check them out.
Key Features:
9,000 BTU capacity
Excellent 19 SEER rating
Whisper-quiet operation ideal for office settings
Multi-directional air vents
Specification:
Brand

Senville

Model

SENL-09CD

Weight

66.1 Pounds
Whisper-quiet operation
Engineered for harsh and extreme climates
Energy-efficient and affordable
Requires professional installation
Daikin Wall-Mounted Ductless Mini-Split AC
Energy efficiency is one of the major factors homeowners consider, even before convenience. That's one of the main reasons some people who can afford a split unit still prefer to use their standing or portable fans. However, there are some temperatures a fan cannot beat, regardless of the speed. That's where appliances like the Daikin Wall-Mounted Ductless Mini-Split AC come in.
The unit is designed with durable materials that won't just stand the test of time, but work great for delivering cooling and heating function while conserving energy. It's practically any homeowner's dream come true, optimal functionality on a budget, with long-term durability on the table as well. Plus, the assurance of stabilized temperatures, even in the winter or summer, guarantees you that comfortable life all year-long.
What's more, this indoor units' design improves circulation, with the wide-angle louvers and auto-swing function, the cooling/heating effect is felt almost immediately. Additionally, it is great for bedrooms or living rooms and it offers advanced filtration features as well as wireless control from the comfort of your bed or cushion. Another added advantage would be the practically silent operation it promises at low speeds; gentler heating and cooling settings would probably run efficiently without being heard. If you are looking for a portable option, check out our selection of the best portable air conditioners and pick the one for your home.
Key Features:
17 SEER rating
Bluefin protection enables it to last longer
Automatically comes on after power failure
Self-diagnostics with digital display
Specification:
Brand

DAIKIN

Weight

113 Pounds
Energy-efficient unit
Quiet operation
Easy to install
Senville 28000 BTU Tri Zone Mini Split Air Conditioner
Senville is a brand known for its tireless steps in bringing innovative technology to your doorsteps, or in this case, walls. They have a full line-up of various technologically advanced products that offer much more than just cooling and heating functions. Year after year, they keep tweaking and redefining comfort, convenience, and efficiency as we know it. After all, we live in a fast-paced world geared towards borderless innovation, ultimately Smart functionality, and more.
Senville brings its customers on par with this age's technological demands with the Senville 28000 BTU Tri Zone Mini Split AC. Unlike the single mini-split systems we discussed before, this deal comes with 3 indoor air handlers and one powerful outdoor condenser. Boasting up to 28000 BTU, the outdoor condenser, which is housed in a durable metal casing, works extra hard to ensure optimal cooling and heating in up to 3 different rooms. Regardless of the climate, this ductless HVAC provides comfortable temperatures for the entire home.
Also, multi-zone systems ensure that more than one room in the home is benefitting from the AC functions. With the Senville, each room enjoys the benefits of different temperatures and controls, unlike a central AC that delivers the same temperatures in all the spaces. For large families with kids, grandparents, or other relatives, it's the perfect way of not subjecting others who may not have the same temperature tolerance to specific personal preferences of one. They have the liberty to choose their settings and control features like the 'follow-me' function, timer, turbo mode, and more. You may also be interested in some of the best RV air conditioners from our list, so check them out and pick the one for your next trip.
Key Features:
Refrigerant leak detection
Self-cleaning system
Three indoor air handlers
Powerful 28,000- BTU outdoor condenser
Specification:
Brand

Senville

Model

SENA-30HF/T
Guarantees even distribution through the home
Energy-saving with quiet operation
Exceptional customer service
May cycle in and out of defrosting mode in cold regions
Klimaire 12,000 BTU KSIV 19 SEER Ductless Mini-Split Inverter
Some of the best mini split AC's are not the most obvious or famous; certain brands stand out for dedicating time, resources, technology, and more into making exceptional heating and cooling systems for homes and small businesses around the world. The Klimaire brand has successfully expanded its product base to over 70 countries across the USA, Europe, Africa, and Asia. They boast of distributing millions of units across the globe, and have many satisfied customers to back their unwavering dedication to quality and durability.
They also deal with a good range of related products from boilers to coolants, and of course, this Klimaire 12,000 BTU 19 Seer Ductless Mini-Split Unit. No doubt, it's an exceptional energy-efficient unit without compromising on performance. What's even better is the quick hook design, which makes it a lot easier to install the wall unit. Also, setting up an air conditioner without professional help could be great and cost-saving if you're experienced with such technical installations. However, for rookies in the field, there's no question to it, it is better to get professional help setting it up than to wait 3 weeks watching videos and hoping for the best.
Installing the Kilmaire is also quite easy, but only for those who know what they are doing, plus it comes with a detailed instructional booklet as well as a 15-ft installation kit. The outdoor unit comes pre-charged for DIY users who want to try their hands at installing the unit themselves. For more great p[tions to help you stay cool, check out our selection of the best cooling tower fans.
Key Features:
Turbo operation, sleep mode, auto-restart and memory functions
High-density filter
Auto-level swing
Louver position-memory
Specification:
Brand

Klimaire

Weight

80 Pounds
Washable filter
Allows low-ambient cooling
Energy efficient
Professional installation may be required
Inconsistent quality
Gree 9,000 BTU 16 Seer Livo+ Ductless Mini Split Air Conditioner
Summer is the best time to plan vacations, go to the beach, ride out, and generally enjoy yourself. While people love to skinny dip, tan in the sun, and have picnics in the garden, once you get home, it's a whole other ball-game. The heat gets you uncomfortable, and the sweat is disgruntling, it can be quite inconveniencing. No doubt, getting the right air conditioner determines how much comfort you'll have after a long day of work or skinny dipping. There's the option of settling for a regular air-conditioner, but let's face facts, a technologically advanced air conditioner would add so much more glam and functionality.
The Gree 16 Seer Livo+ Mini Split Air Conditioner was designed to provide just that, a cooling system with different modes that make all the difference. There's the 'I Feel' function, sleep mode, and intelligent preheating, among other features, to benefit from. Plus, if you're up for it, there's a Universal Wi-Fi technology pack that's sold separately and allows users to control the unit from anywhere using smartphones or devices. What's more? This mini-split heat pump and AC dehumidify rooms and spaces that are affected by humid climates due to the area where the home is situated. Such living situations could prove to be uncomfortable for some, getting this ductless air conditioner should improve the airflow and quality while getting rid of the excess moisture and establishing improved convenience. Be sure to also check out our guide to the best cooling fans for more quality options to help you stay cool in summer.
Key Features:
Minimalistic and sturdy design
G-10 Inverter technology
Universal Wi-Fi technology kit (sold separately)
Multiple fan speeds
Intelligent preheating
Environmentally friendly R410A refrigerant
Automatic operation and restart
Remote labels may wear off
Doesn't include all items for installation
Della 12000 BTU Mini Split Ductless Air Conditioner
Do you have an expensive central system already installed? Are you thinking of adding a less expensive, energy-saving cooling system to the mix to cover new or remodeled areas? Well, the Della 12000 BTU Mini-Split Ductless Air Conditioner would be a great choice. Instead of thinking about extending the central ac unit, the cost-effective choice would be to get an affordable split unit that would offer versatility and functionality to the new area.
The Della split unit makes use of inverter technology to ensure only the amount of heat or cold air needed per time is generated. This, in turn, conserves energy while delivering stable temperature levels for enhanced comfort. A central units' faulty connection could cause up to 25-30% energy loss; air that escapes through a leaky duct could cause this. In such cases, the wasted energy racks up utility bills and maybe the primary cause for unreliable cooling or heating at the time. The Della air conditioner has no ducts, which makes it better as it conserves energy, lowering utility costs, and probably even the overall effect on the environment.
Also, if you are considering options that offer more, Della does offer more than just cooling and heating functions. The Della 12000 comes packed with cool features beyond dehumidification and ventilation like the 'I feel function,' self-diagnosis/cleaning, eco-energy saving mode, multiple fan speed, and more, simply select the setting you want and enjoy comfort at it's best. Della may not be the most popular name-brand out there, but it sure does provide enhanced comfort features, energy-saving benefits, and SMART comfort that puts the control in your hands. Be sure to also check out our selection of the best wall AC units for more quality options like this.
Key Features:
Auto turn off features
Powered by 12,000 BTU and 17 SEER rating
Functions as a dehumidifier, ventilator, and so on
Proximity sensor for smart cooling
Specification:
Brand

Della

Weight

26 pounds
Quiet operation
Cools up to 750 square feet
Provides equal airflow
Some users reported leaking
Defrosting function may be a bit unreliable in extreme conditions
Inconsistent quality
Mini Split AC Buying Guide
When it comes to Split Unit AC's, several brands can boast of having several products that promise noiseless functionality, efficient cooling/heating features, and energy-efficient systems. It's doubtless to say that not all of these brands deliver affordable, durable, high-performance units that will stand the test of time, which is a total bummer.
While an AC simply serves the purpose of either cooling or heating a particular room or space, there are so many factors that contribute to its ultimate efficiency. With top brands like LG, Pioneer, Mitsubishi, and more, it's almost hard to choose, except you already have a favorite brand.
For such a considerable investment, certain features have to be considered before splurging on that choice Split Unit. You'd want to bring out a notepad and write down all the personally important features, and the other vital ones that are a must-have. To ensure you make a more informed purchase, we have outlined some essential features every efficient AC mini-split system should have.
Features To Look For In Mini Split Air Conditioners
BTUs - BTUs refer to the British Thermal Units, which measure the amount of heat the unit can remove from a room; this function is measured in hours. BTU ratings are used by most companies to show the conditioning units' power capacity. This rating determines how fast the room gets cool, especially in warmer climates. When users know the amount of cold air the Split air conditioner can produce, it's easier to tell if that unit would serve their needs or not.
When checking the BTU rating, the space capacity, as well as the age of the house and climate, are essential. There's a mini-split AC sizing chart that shows how much BTU you should be looking at depending on the size of the house, and the climate you live in.
For warm climates, refer to the chart and add 30% for areas that are warmer than 90 degrees F. For cold regions that are purely insulated, or places in the house like attics or basements that mostly have less insulation, add 20% to the BTU's listed on the chart. Simply search for the general chart online and compare the BTU's required per hour for the size of your space.
Control - Split unit air conditioners are usually installed high up on the walls, close to the height of the ceiling, this angle provides an advantage when circulating cold air through the room. Unlike standing units that are easily accessible and not so high up, ductless air conditioners would need to be operated with more convenience. In this regard, remote control is required to adjust settings, power on and off, switch the swing features, and more.
Some remote controls have more functions available than the others and equally, boast of enhanced user-friendly design that makes them more elegant and functional. It's best to check out the features on the remote as well to enjoy all-round efficiency and utmost convenience.
Energy Efficiency - Many homeowners are concerned with how much energy their electrical appliances are consuming, at the end of the day, no one really sees that their electricity bills have racked up because of appliances that are not energy efficient. Most brands know how much this feature means to consumers, and therefore mostly include energy-saving technology that won't compromise on performance. So, you can still enjoy a cool and more comfortable home without having a mini-heart attack when the bills come in.
Installation - Mini split air conditioners may seem a lot simpler than central ac units; this is no reason to attempt to install it yourself. As far as it goes, most mini-split units would require professional help either from the company or the local technician.
Split units come with separate parts that operate from outside and inside the room. The exterior unit houses the compressor while the interior unit performs the cooling. DIY enthusiasts who don't have experience with HVAC (heating, ventilation, and air conditioning units) may need more than the manual to get things set up and should consider getting a technician.
Temperature Range - With traditional models of air conditioners, there was limited control over the temperature levels. A room could either get too hot or cold with the controls allowing users to switch the unit on and off simply. With these newer models, there are more customized controls that put people in charge of the temperature intensity.
Many brands have introduced cool functions that don't just increase and decrease temperatures but swing functions as well. Some even come with dehumidifying features for homes as well as other functions like fan-only and sleep functions that contribute to the overall convenience these split units promise to offer.
Zone Design - Many choose central AC units over split units for mainly one reason; it's the ability to cool the home with just one unit. What most of them don't know is that mini-split systems can do the exact thing, and this is where zone design comes in. Ductless air conditioners come in two major designs and set-ups; single and multi-zone units.
Single zone air conditioners are the most popular and come with the capacity to cool just one room, as the name implies. Multi-zone units are designed to cool more than one room at a time, and some models could even cool/warm an entire house. When deciding on which zone design to buy, consider how ample the space is, your budget, and how necessary getting a multi-zone design would be.
Sign Up Now
GET THE VERY BEST OF GEARHUNGRY STRAIGHT TO YOUR INBOX