Last updated:
25 Jan 2021
Best Mini Split ACs in 2021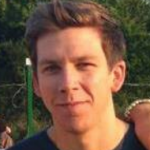 This product guide was written by Jordan Carter
Support us! GearHungry may earn a small commission from affiliate links in this article.
Learn more
There are many elements of nature we just can't control; we can't stop the sun from shining, rain from falling or wind from blowing. Maybe a hundred years ago, this would have been a huge problem, but the 21st-century man is blessed with technology that makes all the difference. Regardless of how hot or cold it is, a Mini Split AC substantially provides fresh or warm air and focuses on altering the temperature in a particular space, making it a lot more comfortable. Besides, these portable units can be installed anywhere in the home, and practically require less maintenance while consistently promising durability. Of course, durability and functionality lie more on the make and brand, than the general technology itself. That's why we are here, to concisely walk you through some of the best Mini Split AC Units to consider when looking for a reliable choice.
The Best Mini Split AC
Mini Split AC Buying Guide
When it comes to Split Unit AC's, several brands can boast of having several products that promise noiseless functionality, efficient cooling/heating features, and energy-efficient systems. It's doubtless to say that not all of these brands deliver affordable, durable, high-performance units that will stand the test of time, which is a total bummer.
While an AC simply serves the purpose of either cooling or heating a particular room or space, there are so many factors that contribute to its ultimate efficiency. With top brands like LG, Pioneer, Mitsubishi, and more, it's almost hard to choose, except you already have a favorite brand.
For such a considerable investment, certain features have to be considered before splurging on that choice Split Unit. You'd want to bring out a notepad and write down all the personally important features, and the other vital ones that are a must-have. To ensure you make a more informed purchase, we have outlined some essential features every efficient AC mini-split system should have.

Features To Look For In Mini Split Air Conditioners
BTUs - BTUs refer to the British Thermal Units, which measure the amount of heat the unit can remove from a room; this function is measured in hours. BTU ratings are used by most companies to show the conditioning units' power capacity. This rating determines how fast the room gets cool, especially in warmer climates. When users know the amount of cold air the Split air conditioner can produce, it's easier to tell if that unit would serve their needs or not.
When checking the BTU rating, the space capacity, as well as the age of the house and climate, are essential. There's a mini-split AC sizing chart that shows how much BTU you should be looking at depending on the size of the house, and the climate you live in.
For warm climates, refer to the chart and add 30% for areas that are warmer than 90 degrees F. For cold regions that are purely insulated, or places in the house like attics or basements that mostly have less insulation, add 20% to the BTU's listed on the chart. Simply search for the general chart online and compare the BTU's required per hour for the size of your space.
Control - Split unit air conditioners are usually installed high up on the walls, close to the height of the ceiling, this angle provides an advantage when circulating cold air through the room. Unlike standing units that are easily accessible and not so high up, ductless air conditioners would need to be operated with more convenience. In this regard, remote control is required to adjust settings, power on and off, switch the swing features, and more.
Some remote controls have more functions available than the others and equally, boast of enhanced user-friendly design that makes them more elegant and functional. It's best to check out the features on the remote as well to enjoy all-round efficiency and utmost convenience.
Energy Efficiency - Many homeowners are concerned with how much energy their electrical appliances are consuming, at the end of the day, no one really sees that their electricity bills have racked up because of appliances that are not energy efficient. Most brands know how much this feature means to consumers, and therefore mostly include energy-saving technology that won't compromise on performance. So, you can still enjoy a cool and more comfortable home without having a mini-heart attack when the bills come in.
Installation - Mini split air conditioners may seem a lot simpler than central ac units; this is no reason to attempt to install it yourself. As far as it goes, most mini-split units would require professional help either from the company or the local technician.
Split units come with separate parts that operate from outside and inside the room. The exterior unit houses the compressor while the interior unit performs the cooling. DIY enthusiasts who don't have experience with HVAC (heating, ventilation, and air conditioning units) may need more than the manual to get things set up and should consider getting a technician.
Temperature Range - With traditional models of air conditioners, there was limited control over the temperature levels. A room could either get too hot or cold with the controls allowing users to switch the unit on and off simply. With these newer models, there are more customized controls that put people in charge of the temperature intensity.
Many brands have introduced cool functions that don't just increase and decrease temperatures but swing functions as well. Some even come with dehumidifying features for homes as well as other functions like fan-only and sleep functions that contribute to the overall convenience these split units promise to offer.
Zone Design - Many choose central AC units over split units for mainly one reason; it's the ability to cool the home with just one unit. What most of them don't know is that mini-split systems can do the exact thing, and this is where zone design comes in. Ductless air conditioners come in two major designs and set-ups; single and multi-zone units.
Single zone air conditioners are the most popular and come with the capacity to cool just one room, as the name implies. Multi-zone units are designed to cool more than one room at a time, and some models could even cool/warm an entire house. When deciding on which zone design to buy, consider how ample the space is, your budget, and how necessary getting a multi-zone design would be.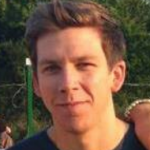 Jordan Carter is Gear Hungry's resident Editor-in-Chief with a genuine love and passion for all things tech. Jordan works diligently to ensure only the best products ever make it onto the platform and are showcased in Gear Hungry's carefully curated, tested and expertly researched, informative buying guides.