Best Smart Air Conditioners In 2022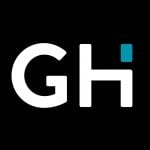 This product guide was written by GearHungry Staff
Last Updated
April 23, 2020
GearHungry Staff
GearHungry Staff posts are a compilation of work by various members of our editorial team. We update old articles regularly to provide you the most current information. You can learn more about our staff
here
.
GearHungry may earn a small commission from affiliate links in this article.
Learn more
Gone are the days when our home appliances required us to be physically close to them to control them. Today, with just about any smartphone, you can control most, if not every single appliance you have in your home. Air Conditioners are not exempt from this revolution, and there are plenty of smart ACs to pick from if you are in the market to join the new world. We have taken an in-depth look into many of the best smart air conditioners out there, from Frigidaire to LG to Friedrich. Here is everything you need to know about your next great buy.
The Best Smart Air Conditioner
Frigidaire Cool Connect Smart Window Air Conditioner
As a leading brand in home appliances, it is no surprise that Frigidaire dabbled into smart air conditioning and came up with arguably the best product you can buy. Frigidaire Cool Connect Smart Window Air Conditioner is a smart AC unit in every sense of the word. It is Wi-Fi enabled, and you can control every aspect of the air conditioner with the Frigidaire smart app from anywhere you are, inside or outside your home.
From turning the AC unit off and on to changing the temperature and even controlling each mode, it's accessible at the push of a button. You can equally create a schedule for your AC, and control it using voice assistants like Google and Alexa. All in all, the Frigidaire Cool Connect Smart Air Conditioner is truly the AC that sets you free. It also has an ionizer that removes pollen and other impurities from the air, making your room a haven while it is in use. What's more, the Frigidaire Coll Connect Smart AC has a 10000 BTU rating, capable of powering an entire apartment or a small home, up to 450 sq. Ft. With additional features like its sleek modern design, it is an excellent choice for improving the quality of your home. For more amazing options like this, check out our guide to the best wall AC units.
Key Features:
Compatible with Alexa and Google assistant
Clean air ionizer gets rid of pollen
Easy to control from anywhere
Long power cord
Specification:
Brand

Frigidaire

Model

FGRC1044T1

Weight

63 Pounds
Good looking design
Can be controlled from anywhere
Has allergy protection mechanism
Can get too loud
Might be too heavy for some windows
Some users have complained of erratic Wi-Fi feature
LG Dual Inverter Window Air Conditioner
LG is another renowned brand in the home appliance and electronics industry. So, there is no doubt that the  LG Dual Inverter Window Air Conditioner is a viable choice. Like the first entry, it is also an app-controlled smart air conditioner, with a major standout feature – it is very quiet. This is due to its dual inverter compressor, which not only keeps things silent but saves you a lot in energy cost. Additionally, LG's SmartThinQ technology controls its smart features and allows you to control the AC, as well as schedule cooling hours, and connect it to intelligent assistants like Alexa and Google Assistant. What's more, it also comes with a traditional remote control, if you need to use it.
On top of all these great features, this smart window air conditioner also has three cooling and fan speeds, so you can cool your room as quickly as you need and reduce the speed once the room's temperature has dropped. Furthermore, it also has an Auto-Restart feature that turns on the AC automatically after a power outage. Lastly, the LG Dual Inverter Window Air Conditioner also features 4-way air direction, which is entirely adjustable. With this feature, you can have the air in any direction you need it to go. You may also be interested in some of these amazing ventless air conditioners, so check them out.
Key Features:
Quiet operation as low as 44dB
Sleep mode can be set between one and seven hours
9,500-BTU capacity
Can be controlled from anywhere
Specification:
Brand

LG

Model

LW1019IVSM

Weight

72 Pounds
Powerful enough for an apartment or a small home
Quiet performance
Energy saving
Heavy unit
Long assembly time
Limited app functionality
Frigidaire Cool Connect Smart Portable Air Conditioner
Compared to the Frigidaire Cool Connect Smart Window Air Conditioner, our best choice, this portable smart ac unit can handle bigger rooms thanks to a cooling power of 12,000 BTU. It can efficiently cool a room up to 550 square feet, all while delivering low noise performance. The Frigidaire Cool Connect Smart Portable Air Conditioner comes in a cylindrical design that further lends itself to a 360-degree airflow, ensuring your room gets cool quickly from top to bottom. Internally, it is equipped with three cooling and fan speeds, giving you power over the temperature of your room and a 24 hour one and off timer to control the uptime of the AC.
Being a smart air conditioner, it comes with all the features you would expect and want from one. Furthermore, it is Wi-Fi enabled, and with the Frigidaire Smart App, your smartphone can become the AC's control, from any position in or outside your home. On top of this, this smart home device is portable and saves you from the downsides of a window model, like a break-in. Nevertheless, it still carries significant weight. At 85 pounds, it is quite heavy for a portable machine, but it comes with wheels that make it easier to move around.
Key Features:
Various cooling speeds
12,000 BTU capacity
Scheduling feature
Quiet operation
Specification:
Brand

Frigidaire

Model

FGPC1244T1

Weight

85 Pounds
Easy-to-use and efficient smart home features
Modern and practical design
Comes with a window kit
Heavyweight
Some users have reported sporadic wi-fi feature
No fresh air intake
De'Longhi 4-in-1 Portable Air Conditioner
You can also consider De'Longhi's portable air conditioner if you are in the market for a smart cooling unit. It is one of the best smart air conditioners you can buy, thanks to its elegant look, versatility, and efficiency. The De'Longhi 4-in-1 Portable Air Conditioner is also a space heater, fan, and dehumidifier. It has a one-up on the RolliCool because it works with both Alexa and Google Home. Also, like RolliCool or Frigidaire, it offers all the benefits of a smart AC. This includes scheduling your cooling hours, remote on/off control, all via the dedicated De'Longhi PAC app.
Additionally, the 4-in-1 feature offers different modes for different needs. It has your basic cooling mode, fan mode, and dehumidifier mode and also has a heat mode for those days and nights when you need a little more warmth in the room or house. You read right… house; seeing as this portable air conditioner has a 12500 BTU cooling power, capable of powering up to 550 square feet of space. You may also be interested in some of these quality dual hose portable air conditioners.
Key Features:
Easy to use and install
4-in-1 AC with various functions
Can be controlled from anywhere
Portable and easy to store
Specification:
Brand

De'Longhi

Model

PACEL276HGRFK

Weight

84 Pounds
Great for hot and cold temperatures
Smart AC control
Powerful enough for large rooms
Heavyweight
Has a short hose
The De'Longhi PAC App can be better
Friedrich Chill Premier Smart Window Air Conditioner
Aesthetically, the Friedrich Chill Premier Smart Window Air Conditioner is a throwback to the old air conditioning designs of the 80s and 90s and is one of the few reasons why we think it is one of the best smart air conditioners you can buy today. The manufacturers took an old design and infused it with modern technology in a highly efficient manner. It is fitted with wide air vents that are adjustable in four directions, optimizing airflow in your room. Furthermore, the Friedrich Chill Premier is very quiet and is one of the most silent products on this list. This is all thanks to design elements like heavy-duty insulation and a stiffened sheet metal casing. Altogether, it is all part of Friedrich's patented QuietMaster technology.
Being a smart air unit, the Chill Premier has all the features of one, including wifi and an app for enhanced control. What's more, you can access every function via the Friedrich Go app or voice control via Alexa and Google Home. Comfort and Convenience are at the heart of the Friedrich Chill Premier design. For this reason, it has three cooling and fan-only speeds. With a power output of 12,000 BTU, it's capable of handling a 550 square foot room or house. Our guide to the best cooling tower fans features more great products to keep you cool in summer, so check them out.
Key Features:
QuietMaster technology
Airflow direction control
12,000 BTU cooling power
Multiple cooling and fan speeds
Specification:
Brand

Friedrich

Weight

82 Pounds
Has reusable filter
Quick and easy installation
Energy efficient
No auto-restart feature
Doesn't have a heating mode
Comparatively expensive
JHS Smart Portable Air Conditioner
With a 10,000 BTU Cooling Power, the JHS Smart Portable Air Conditioner is ideal for up to 300 square feet of space. That said, it is still the right choice if you are looking for a small air conditioner for your room. Like most of its contenders, it is a 3-in-1 appliance, with fan, air conditioner, and dehumidifier settings. And although, unlike the rest, its fan has only two speeds.
Performance-wise, this smart window air conditioner is as quiet as they come. It further has a two-way directional airflow, but you won't notice it thanks to its fast cooling capacity. Additionally, the smart features make the JHS a highly programmable appliance and you can adjust the settings from anywhere you are, and even turn it on/off via the JHS Smart app. What's more, installing this portable air conditioner is a breeze. It takes five to ten minutes to install, and you can also turn it into a window unit using the window kit that comes along with the exhaust hose. For more excellent options to keep you cool in summer, check out our selection of the best cooling fans.
Key Features:
Smart app control
Multi-function (air conditioner, fan, dehumidifier)
10,000 BTU cooling power
Built-in self-evaporation system
Specification:
Brand

JHS

Model

A016-10KR/B1

Weight

50 Pounds
Washable and reusable filter
Portable and mobile
Quick installation
Possibly inaccurate thermostat
Might have poor wifi connectivity
Might not be energy efficient
Smart Air Conditioner Buying Guide
Features To Look For In Smart Air Conditioners
Window, wall, and split AC units are a major feature in houses or apartments that do not have a central cooling system. In recent years, manufacturers have taken things further with smart air conditioners. With these cooling systems, you can monitor and control your airflow using your smart devices. If you are looking to join this new world, there are a few things to consider before buying a smart ac unit
Apps - Whether it is a dedicated tablet in your home or your phone, smart ACs are app-controlled. Most manufacturers have a dedicated app for their products, but not all of them are good. There are two popular operating systems for smart devices, Android and iOS. Be sure your smart AC's app can run on what you have.
Also, make sure you buy an AC with a robust app. ACs with skeletal app functions defeats the purpose of a smart AC. An excellent smart AC has an app that gives you access to every feature on the AC, including switching it off and on.
Smart Features - There is an exhaustive list of smart features in an AC, and they vary from manufacturer to manufacturer. If you are in the market for an intelligent AC, check out the products on our list or any other product, to determine the features your home needs. A lot of smart ACs offer features like scheduling cooling hours, remote off/on, and setting the cooling or fan speeds.
Also, some ACs offer voice control features, so you can connect your smart AC to Alexa or Google Home. Identify your needs and buy accordingly.
Connectivity - When it comes to connectivity, Wi-Fi is your best option. Some have Bluetooth connectivity, but those require you to be close to the AC for optimum functionality. Most smart ACs come with Wi-Fi, so you don't have to worry about that.
However, be sure you are getting a product with stable and robust Wi-Fi connectivity. You don't want to invest in a smart AC that turns dumb after a few months of use due to bad Wi-Fi connectivity.
BTUs - This is one of the essential features you need to look out for in a smart AC. The BTU (British Thermal Units) measures the cooling power of your air conditioner. The higher it is, the more powerful the AC. The right BTU for you depends on the size of the room/house you need it. This chart shows the perfect BTU size for each room size. It also has a calculator to calculate the right BTU for you.
Size - Size is relevant in varying degrees for all types of smart ACs. But it is most relevant for window smart air conditioners. So, make sure your window's size is large enough for the AC and also try and measure the size of your window and know the type of window so as to buy the right AC size for it. This is also needed to determine the applicable tool kits for your window type.
Room Size - This is a similar concern as an AC's BTU. Once you have determined the right BTU for the size of your room, you should also consider the level of insulation in your room. The higher the number of windows in your room, or the higher your ceiling, the higher the BTU you need for an AC to efficiently cool your room.
Energy Efficiency - When it comes to smart ACs or any appliance in general, you want to avoid products with low-efficiency ratings. The lower the score, the higher your energy bill. Look for units with high energy to efficiency ratio (EER). Aside from that, you should also go for products with a good Energy Star rating.
Products in this category tend to be more expensive, but they are usually worth it in the long run.
Types Of Smart Air Conditioners
Portable Air Conditioner - Portable Smart Air Conditioners are small cooling units. They vary in size but are, at most, the size of a suitcase. They have exhaust tubes that usually stick out through a window, but they are generally the easiest type of ACs to install. Portable smart ACs are better suited to people who move a lot or would like to move the AC to different rooms as needed. One thing, though, they are the worst type of air conditioner when it comes to cooling efficiency.
Wall Mounted Air Conditioner - As the name suggests, they are mounted on the wall. They are harder to install and usually require the services of a professional. They are also more expensive than portable ACs but are more efficient too. Wall Mounted Air Conditioners are better suited for people who want a classy interior, as they are great for space management.  It's best to set these up in houses and long-term apartments.
Window Air Conditioner - This is the most common type of air conditioner. They are installed in an open window by resting them on the window frame. Depending on the product, you can install it by yourself or seek out a professional. In terms of efficiency and cost, they offer the best way to cool your home or room. Other than the security risk of a compromised window and the aesthetic, there is no real downside to going for a window air conditioner.
Mini Split Air Conditioner - The hardest kind of smart air conditioners to install. They have an indoor and outdoor unit connected with a pipe, both of which require a professional to fix. Split Air Conditioners are the most efficient type of smart air conditioners, but they are expensive.
Sign Up Now
GET THE VERY BEST OF GEARHUNGRY STRAIGHT TO YOUR INBOX