Best Small Air Conditioners In 2022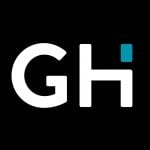 This product guide was written by Justice Sahaydak
Last Updated
September 1, 2020
GearHungry may earn a small commission from affiliate links in this article.
Learn more
Whether in the office, relaxing on the patio, or sleeping in your room, it's nice to avoid sweating. But if you don't have central air conditioning, what can you do? That's when small air conditioners such as window air conditioning units, portable air conditioners, and tabletop air conditioners can be ideal.
If you're looking for a way to stay cool, we've compiled a list of the best small air conditioners to get you started.
The Best Small Air Conditioner
LG Window-Mounted Remote Control Small Air Conditioner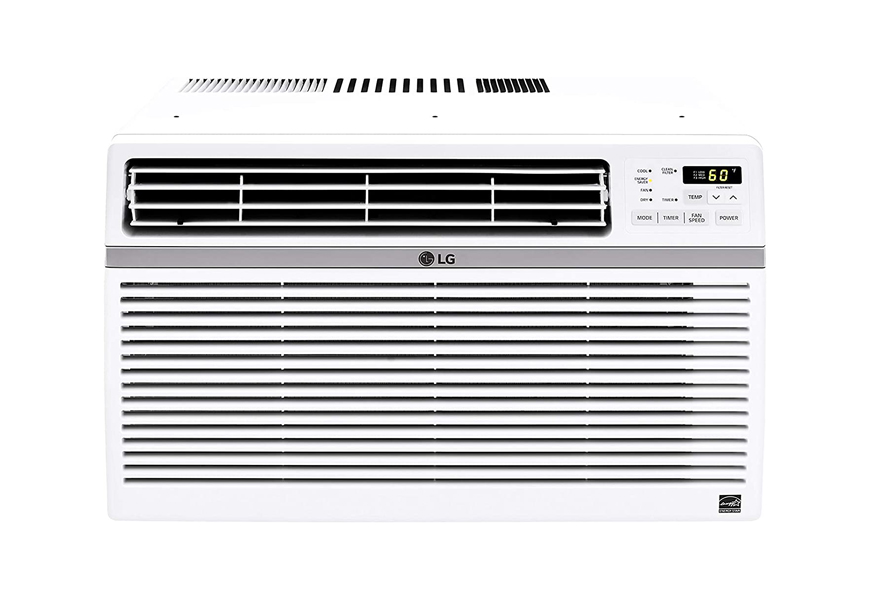 This unit mounts in a window and is strong enough to cool an area of up to 340 square feet. It comes with three fan speeds, and with its easy-clean air filter, you can rest assured that airflow will be clean and fresh.
The LG Window-Mounted Remote Control Air Conditioner has an LED display so that you can see the proper temperature. It comes with a remote control so you can adjust the power without standing up and has a programmable timer as well, so you have more control over the temperature.
For more innovative products like this, check out our list of the best smart air conditioners on the market right now.
Key Features:
Cools up to 340 square feet
4-way air deflection
24-hour timer
Energy saver function
Auto Restart
Full function remote
Specification:
Brand

LG

Model

LW8017ERSM-P

Weight

58 Pounds
Black + Decker Portable Small Air Conditioner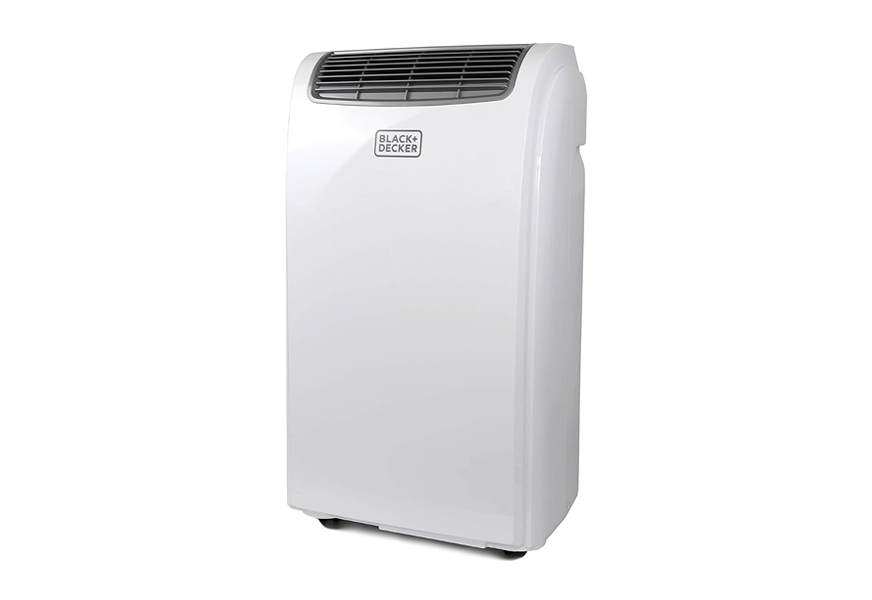 This Black + Decker Portable Small Air Conditioner is advertised as optimal for cooling a room of 150 to 250 square feet. Roll this portable air conditioner in, feed the hose out of the window with the window adapter, plug it in, and cool your space. It comes with an LED display, remote control, and a timer so that you can have precise control over the temperature.
The hose is almost 5 feet long, so you get a bit of flexibility with positioning the unit once set up. In addition to its cooling capabilities, this air conditioner works as a fan and dehumidifier to keep your living space cool and dry.
Key Features:
Quiet and powerful
10,000 BTU
Cools up to 250 square feet
Quick installation
Easy to clean
3-in-1 functionality
Specification:
Brand

BLACK + DECKER

Model

BPACT10WT

Weight

26 Pounds
Midea Window Small Air Conditioner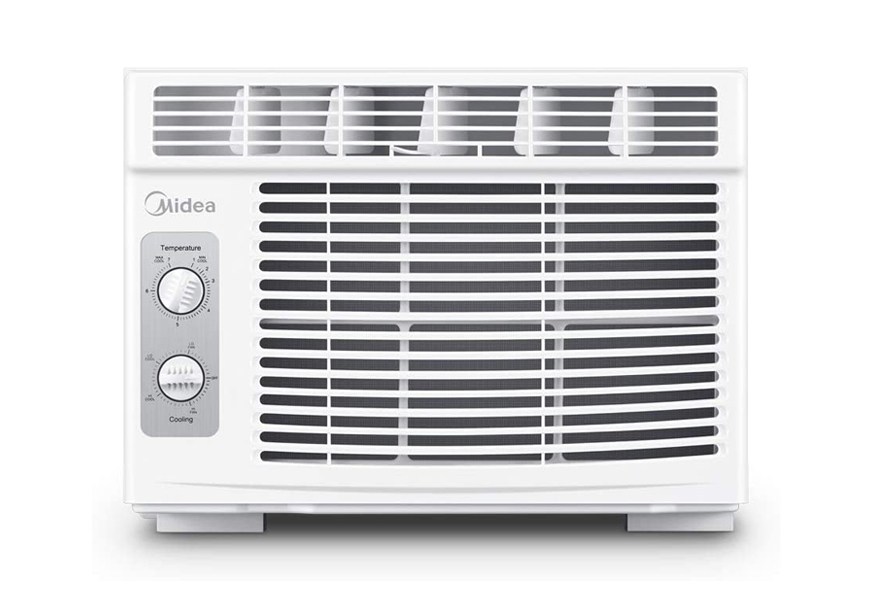 This window-mounted Midea MAW05M1BWT Window Small Air Conditioner has seven temperature settings, along with two levels of cooling and two fan speeds, all of which are controlled by mechanical dials. As a lower-powered air conditioner, it's meant for rooms under 150 square feet and is lighter than many other window air conditioners.
Many reviews highlight how quiet this unit is, so it could be ideal if you are a light sleeper. It comes with a washable mesh filter to reduce bacteria, odor, and airborne particles, keeping the air cleaner.
If you're looking for a relatively lightweight, quiet window unit to cool a smaller room, this may be the air conditioner for you.
Key Features:
Wide range of BTU options
7 temperature settings
2-way air direction
Energy efficient
Easy installation
Dual operation modes
Specification:
Brand

Midea

Model

MAW05M1BWT

Weight

42.9 Pounds
Midea Smart 3-in-1 Portable Small Air Conditioner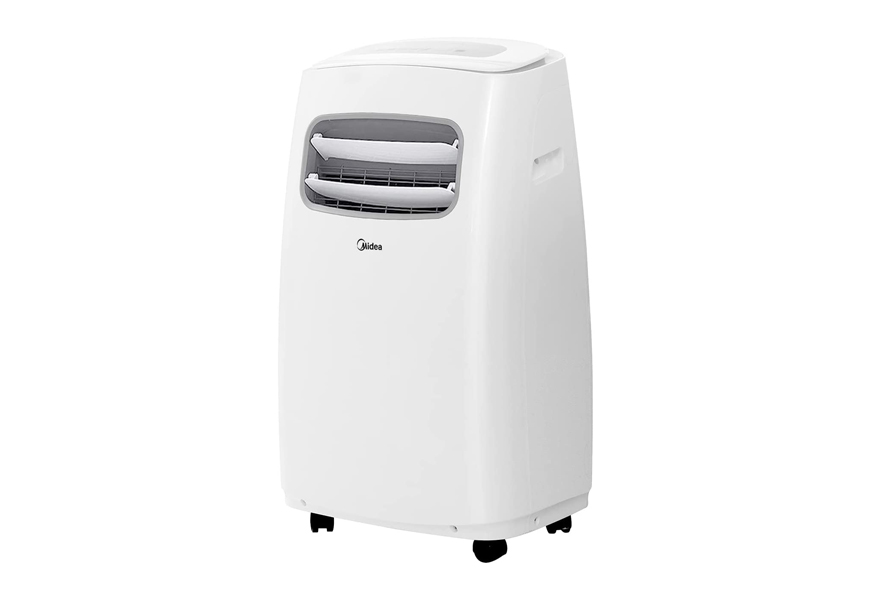 You don't have to be next to this air conditioner to adjust the settings. You don't even have to be in the house! Just pair the machine with Amazon's Alexa or Google Assistant, and you can control the settings and set a schedule from anywhere.
This Midea Smart 3-in-1 Portable Small Air Conditioner has three modes to choose from — air conditioner, dehumidifier, and fan — so you have complete control over your room. To use this portable unit, set up the exhaust hose and window kit, and turn it on. Then you can roll it out of the way when not in use.
For rooms larger than 200 square feet, this unit will fall short due to size.
Key Features:
Smart Cool system with Wifi and voice control
Easy-to-read LED display
Washable air filter
3 operation modes
Compact remote control included
Easy installation
Specification:
Brand

Midea

Model

MAP10S1CWT

Weight

67.9 Pounds
hOmeLabs Window Mounted Air Conditioner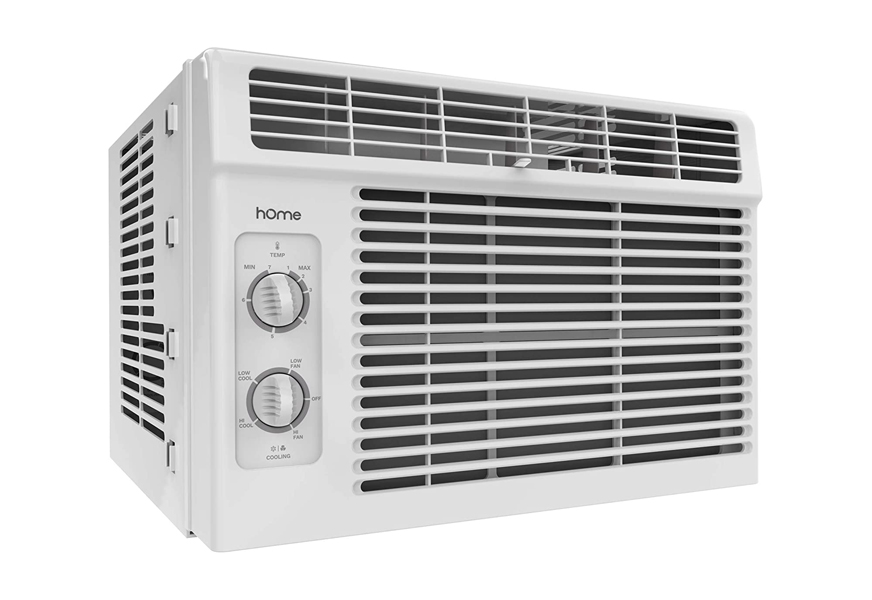 Lighter and smaller than most window-mounted units, this hOmeLabs Window Mounted Air Conditioner is easy for one person to install. It is meant for rooms up to 150 square feet and has a washable filter to help keep the air fresh. The design is optimal for apartments or small bedrooms.
The mechanical dial has seven temperature settings and a high and low mode for both the cooling and fan settings. It gives you basic control over the temperature and the ability to switch to only the fan if all you need is airflow.
For more must-have products for the summer, make sure to browse our list of the best-selling pedestal fans at the moment.
Key Features:
Window mounted
7 temperature settings
2 modes for cooling and fan
5000 BTU
Reusable filter
Specification:
Brand

hOmeLabs

Model

HME020003N

Weight

36.5 Pounds
GOOLY NexFan Air Cooler Portable
Lightweight and portable, the Janker Mini Air Conditioner Fan features three fan speeds that you can adjust to your preference. It works as both a regular fan, a purifier, and a humidifier.
The unit has a refillable water tank, which can also house ice for a brisker experience. The tank holds about 500 milliliters and should last 8 to 10 hours before needing a refill.
With seven color options for the LED light, you can use it at night. It works as both a night light and a humidifying fan to create your optimal sleeping environment.
For more handy cooling devices, check out these popular portable desk fans.
Key Features:
500mL tank
7 color options for the night light
3 wind speeds
Both humidifier and dry fan settings
Specification:
Brand

GOOLY

Weight

2.2 Pounds
Small Air Conditioner Buying Guide & FAQ
Features to Look for in Small Air Conditioners
Types of Air Conditioners — There are several different types of small air conditioners. The first is a window-mounted design. These usually do the best job of cooling down an entire room. While they are often easy enough to install, they are large and not convenient if you plan to move them around a lot.
If you're looking for a moveable option, you can try a portable air conditioner. These units usually come with wheels and use a hose to funnel hot air out of the room. Most people use a window, and many units have an included adapter so you can use the hose in a window.
There are also personal or tabletop air conditioners that can provide cooling without the aid of a window. These units are usually smaller than window units or portable air conditioners, and may not work as well if you are trying to cool an entire room.
Unit Size — There are several features to look for in an air conditioner. You will want to pay attention to unit size, a factor that becomes greater with the size of the area you're seeking to condition.
Cooling Power — Cooling power, measured in BTUs (British thermal units), is a key factor, as well. The size of your room will affect how many BTUs you should look for in an air conditioning unit.
Energy Efficiency and Noise Level — If you're worried about your electrical bill, energy efficiency is important to note. And if you're concerned about sleeping, keep an eye on the noise level. Conveniently, many brands advertise energy consumption and the number of decibels generated by their units.
Extra Features — Pay attention to any additional features with your air conditioner as well, such as its ability to work as a fan, as a humidifier or a dehumidifier, and if it comes with added features like remote control, timers, or Wi-Fi compatibility.
Warranty and Support — Finally, keep an eye on the warranty and support available for the model you plan to buy. There's nothing worse than making it halfway through summer and having your air conditioner break with no way to repair it.
 Small Air Conditioner FAQ
Q: What is a small air conditioner?
 A: A small air conditioner is an AC unit that can cool one room at a time. Typically, they are not fixed units and can be installed or moved around whenever you want. They can be carried into a room and installed by one or two people and then stored away during cold months.
Q: What's the smallest AC unit?
A: While there will be trade-offs between size and cooling power, you can find some pretty small AC units on the market. One type that we recommend is a personal air cooler, like several on this list, that works by blowing a fan over cold water. These units are smaller than many fans and can help cool you down more effectively than a standard desktop fan.
Q: Can I use a portable air conditioner in a room without a window?
A: You do not need a window to use a portable air conditioner. You can choose to connect its hose to a vent out of the room through a door or wall. That is much trickier to set up, however. In this case, it may be easier to use an air cooler, which does not require a vent.
Q: Is it safe to use an air cooler?
A: Air coolers can cool you down through evaporation of water and the use of a fan, which is great for dry climates. There is a misconception that air coolers are harmful to your health since they add moisture to the air, but they also purify the air and, if you live in a dry climate, they are likely beneficial to help humidify and cool your room.
Sign Up Now
GET THE VERY BEST OF GEARHUNGRY STRAIGHT TO YOUR INBOX