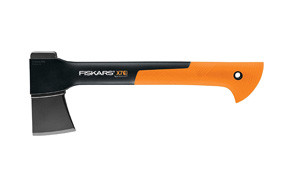 Fiskars 378501-1002 X7 Hatchet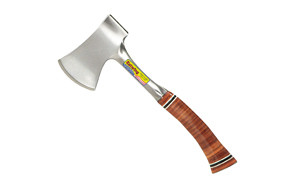 Estwing 14" Sportsman's Axe For Chopping Wood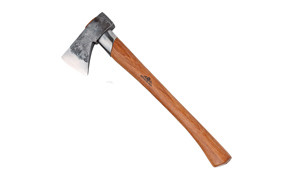 Gransfors Bruks Outdoor Axe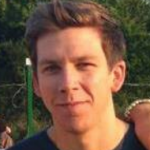 There's more to think about than you'd expect when selecting your pick out of the best axes in the world. Woodcutting is a lost art, flushed away with the rest of the industrial revolution. Don't rock the new-age lumberjack beard without possessing some of the know-how. With our guide, and the best made axe models on the market today, you'll be a force of nature in your own right.
The Best Axe For Chopping Wood
Chopping Wood Axe Buyers Guide
It sounds simple—toss some sharp steel on the end of a stick, and you've got an axe, right? Not in the slightest. Even if you look at the way axes were designed in the 1950s, there's a difference in modern construction. Everything comes down to precise angles, weight distribution, and the perfect blend of lightweight material and power.

What To Consider When Buying An Axe
There's three s's when it comes to finding the perfect axe for you: strength, sharpness, and size. You want to be able to give it your best go, be certain that it can be sharp as a tack to split logs, and that it's the right size for your height. You don't want to throw your back out or incur other injuries from having an awkward distribution of weight and power. Another thing to consider is this: do you want an axe, or are you actually in the market for a hatchet? Here are the key differences:
Axe
After 14", you're dealing with axes—not hatchets. Axes are designed to be used with two hands, which is why they come up to about 36". Axes are primarily used for splitting logs, felling trees, and anything else that requires great power, while hatchets are the one-handed baby brother to the mighty axe. Hatches come with one primary use, but axes can be specifically designed for different purposes. If you're a true outdoorsman, you may already be looking for a unique felling axe, and a separate one for splitting. It's all about additional power for the bigger tasks.
Hatchet
Hatchets are always smaller, and are usually defined at the 14" line. Anything higher than that, and it's your judgment call, but we're saying that they're axes. Hatchets are also designed to be used one-handed; another judgment call. If you're a behemoth that can wing an 18" axe one-handed without issue, we bow before your manliness. Hatchets are the preference for wildness backpackers who are looking to make use of fallen trees for wood, or hack up smaller trees. They don't possess the proper power to fell a tree, unless you want to be there all day.
Chopping Wood Axe FAQ
Q: How To Cut Wood Perfectly With An Axe?
A: Woodcutting has become a lost art. It's a shame, really. There's a lot of tactic to getting that perfect cut, but you're diligent enough to get it done. A properly cut piece of firewood is going to actually burn properly in your fireplace or when constructing a campfire. It's not just about making it look awesome—it's about what that awesomeness is going to do for you.
Focus on Accuracy
It's great to just smash that axe down and smash that wood in half, right? Wrong. So very wrong. Especially if you're never swung an axe before, you need to focus on actually hitting the wood, not just obliterating it. When you get an accurate hit, you can build on that. Exhausting yourself with overpowered swings, when you're embarrassingly not even hitting the wood in the first place, isn't going to do you any good. If you have to hit the same spot on a log five times to split it, at least you're hitting it, right? Build on that.
Don't Hold It Like An Axe
This isn't a Halloween movie; however you've seen it done on the big screen, isn't how it's really done. The best hatchet you've got deserves the best handle you can possible manage. Put your right a few inches below the actual heat of the axe, your left hand at the very end of the handle, grasping firmly. Your palms should be aimed towards you. Then, pull back, focus, and swing.
Familiarize Yourself With the Terms
Bucking, splitting, and limbing—what does it all mean? Axes have been used every single imaginable way; they're one of history's oldest tools. Every term and use has a purpose. Get yourself familiar with the short list of terminology and what each of them mean, so you can start chopping like a pro.
Safety Precautions When Using An Axe
When dealing with sharpened iron and steel, it's best to practice the proper safety precautions. It's easy to leave this leaning against the threshold of the backdoor, and even easier to forget that it's there, and trip over it later. These things have to be sharpened enough to cut through a tree, remember? Think about what it'll do to your boots and your feet. Not good. It doesn't make you any less manly to maintain safety around your axe. A man isn't measured by his carelessness.
Sheathe The Beast
Put a protective cover on your axe, even if it's not in storage. You may think that you're the only one that's accessing your shed out back, but if you have kids, you can rest assured that they're poking around from time to time. You should keep a cover on your axe head even if you're only putting it down for a moment to tend to something else, even at the chopping block. It can't be stressed enough how easy it is to accidentally kick or trip over an axe, kept in its sheath or not.
     2.Hold Her Steady
There's a right and a wrong way to hold your axe. Holding it near the head, with the rest of the handle behind you, while the axe head is facing a forty-five degree angle (think southwest of your position). Keep a firm grip on the axe, especially while walking from one area of your campsite to the other, or around your backyard.
     3. Cold Chopping
This is both personal safety, as well as maintenance on your axe. When your axe gets chilly in the garage or shed, the steel of the head is going to become far more susceptible to chipping and breakage. If it's the dead of winter, and you're roughing it in the woods of Maine, you're going to want to hear this: start a small fire, and heat up your axe just enough to take the chill off. It should be warm enough to touch with your bare hand, but not hot enough that you immediately recoil. Cold chopping is going to send fragments of steel your way, potentially hurting you or someone nearby, and you'll be left with a useless axe.

Additional Items You Need For Your Axe
Style N Craft Head Guard
Taking safety into concern just like we said? Excellent choice. You need a head guard that's going to act as the perfect sheath to your axe. Style N Craft's model fits to most standard shaped axes, single bladed, of course. Between leather, nylon stitching, and rivets holding this piece of beautiful craftsmanship together, you'll be able to stow your axe with no worry in the world.
Planer Blade Sharpener
Whether you go for a more inexpensive model or not, one thing's for sure: you want to maintain your axe, regardless of the size or cost. This high-end blade sharpener is going to do the trick for you. If you want to puck-and-file like the good ole days, be our guest. Don't have the time? Use precision cutting with minimal effort on your part, and get that perfect blade's edge.
Lansky Sharpening Puck and Nicholson Axe File
Just like how they've done it for ages. Using a puck and file is the ideal method to sharpening your axe, by maintaining it with your own two hands. You control how sharp the blade is, fitting it to your specific needs. Plus, it doesn't require electricity. Electric, automatic blade sharpeners are nice, but it's impractical to bring it along with you into the great outdoors. For a fraction of the cost, under twenty dollars in total, you can have the perfect duo to sharpen your steel at any point during your trip.
While axes may not be as necessary as they were even a hundred years ago, they are still essential survival items as well as crucial teaching tools. Being able to cut your own food and set a proper fire is just something that every man should know how to do, and should teach to their sons. Models, maintenance, and safety—you're ready.