Best Probiotics For Men in 2022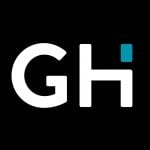 This product guide was written by GearHungry Staff
Last Updated
November 1, 2018
GearHungry Staff
GearHungry Staff posts are a compilation of work by various members of our editorial team. We update old articles regularly to provide you the most current information. You can learn more about our staff
here
.
GearHungry may earn a small commission from affiliate links in this article.
Learn more
Your digestive system doesn't work by magic. It's an incredibly complex system that has evolved over millions of years and has taken decades of leading-edge scientific research to sort out. One of the most important things researchers have discovered is that the digestive tract is alive with bacteria that are critical in maintaining a healthy environment where food can be easily and thoroughly processed. As it turns out there are many foods that are naturally rich in these important microorganisms. These foods are called "probiotics". Not everyone, however, consumes enough probiotics in their regular diet, in which case they need to supplement. Below are the best probiotics for men on the market today.
The Best Probiotic
Dr. Tobias Deep Immune – Probiotic plus Ultimate Prebiotic
Dr. Tobias Deep Immune Probiotics are a patented formula that not only provides essential probiotic benefits but also provides prebiotics that target harmful bacteria in the digestive tract. It is one of only a handful of similar supplements to take this comprehensive approach. Another major advantage of Dr. Tobias Deep Immune probiotics is that they don't need refrigeration. Throw in the facts that they are acid-resistant, safe for vegetarians and leave no aftertaste and you have our hands-down Best Choice. Be sure to also check out our list of the best vegan protein powders for more great items like this.
Key Features:
Helps minimize the influence of bad bacteria
A full spectrum probiotic supplement
Unlike similar supplements there is no refrigeration necessary
Purely vegetarian with no aftertaste
Made in the USA
Specification:
Brand

Dr. Tobias

Weight

3.2 ounces
Nutrition Essentials Probiotic
Nutrition Essentials Probiotic supplement is produced in a GMO-free process in an FDA-certified facility. There are no artificial ingredients used in a misguided attempt to boost effectiveness because this supplement is already as effective as can be. Nutrition Essentials Probiotic takes a holistic view of digestive health and as such, addresses the scourge of harmful bacteria while bolstering the amount of beneficial bacteria. You get high-quality probiotics performance for a very attractive price which makes it our best probiotic supplement value. Our handy guide to the best creatines features more great products like this.
Key Features:
Contain more Colony Forming Units (CFUs) than most other supplements
Comprehensive probiotic/prebiotic coverage
Produced in an FDA certified lab
Free of genetically modified organisms and artificial additives
100% no questions asked money back guarantee
Specification:
Brand

Nutrition Essentials

Weight

2.4 ounces
Garden of Life Dr. Formulated Once Daily Men's Shelf Stable Probiotics
Garden of Life has been around for a long time and has a well-deserved reputation for producing high-quality supplements. This supplement is produced in consultation with nutritional experts and is one of the few that does not require refrigeration. The lactobacilli and bifidobacteria used in this supplement are naturally resistant to stomach acid so they won't be compromised as they set about to restore order to your digestive tract. For a pure, potent probiotic formulated specifically for men Garden of Life is among the best. Love this product? Check out our review of the best energy pills for our top picks.
Key Features:
Specifically formulated to address the needs of men
Unlike most probiotic supplements there is no refrigeration required
Vegetarian safe and produced in a FDA-certified facility
Gluten free, dairy free, soy free and GMO free
Specification:
Brand

Garden of Life

Model

658010118293

Weight

2.56 ounces
Vitamin Bounty Probiotic- Pro 50
Vitamin Bounty Pro 50 contains one of the widest arrays of beneficial bacteria types of any probiotic supplement currently on the market. 13 potent and effective strains that fan out through your digestive tract pushing out harmful bacteria and reestablishing floral harmony. These Vitamin Bounty Pro 50 probiotic tablets also use a delayed-release formula. As such, one capsule per day is enough to achieve optimal effectiveness. With 50 billion CFUs per capsule you're sure to enjoy a higher level of digestive health by using Vitamin Bounty Pro 50. Find more great products like this by checking out our guide to the best Amino acids.
Key Features:
A full 13 probiotic strains to ensure digestive health
Patented delayed-release formula
Guaranteed potency and purity
Vegetarian-friendly with no GMOs or artificial ingredients
Produced in a National Sanitation Foundation certified facility
Specification:
Brand

Vitamin Bounty

Weight

9.6 ounces
Renew Life – Ultimate Flora Probiotic Extra Care
Renew Life is formulated from 12 different types of beneficial bacteria designed to help reestablish the health of your digestive system. These are top rated probiotics that will work equally well for both men and women. They are designed to help you enjoy greater nutritional benefits from the food you eat so that you feel more energized, are more mentally clear and focused and less likely to succumb to common health problems. With 50 billion colony forming bacterial units per capsule they're among the most potent you can buy. Don't forget to also check our guide to the best multivitamins for men.
Key Features:
50 billion live CFUs per capsule
100% free of gluten, soy, dairy and GMOs
Helps support both digestive and immune system health
Helps relieve many common forms of digestive system distress
Specification:
Brand

Renew Life

Model

53550

Weight

2.4 ounces
Earth's Pearl Probiotic & Prebiotic
An extremely effective, low-impact pre and probiotic supplement that is formulated to address the specific nutritional needs of men. Earth's Pearl probiotics also contain prebiotics that lead the charge into the digestive system removing harmful bacteria and paving the way for the probiotics to do their job. It's a powerful combination and one all men are likely to benefit from which is why it earns our Premium Choice designation. One note: While the purity of Earth's Pearl Probiotics is unassailable they do contain some dairy derivatives so those who are lactose intolerant will want to take note of that. You may also like to check our guide to the best pre-workout formula for more great items like this.
Key Features:
Specially formulated to help men achieve digestive health
Loaded with beneficial bacteria that will buttress the immune system
Feel better, reduce bloating and alleviate gas and other issues
Just one capsule per day for optimal digestive health
Specification:
Brand

Earths Pearl Probiotics

Weight

0.5 ounces
Pro-45 Clinical Grade Probiotics
Pro-45 Clinical Grade Probiotics utilize 11 specially selected forms of bacteria that are proven to aid in the establishment of a healthy digestive tract in men. Made in the USA in a GMP-certified facility and guaranteed vegan safe they are among the purest and best probiotic for men supplements available today. Pro 45 derives its name from the 45 billion colony forming bacteria units at work in every capsule, with every one of those CFUs working to establish a healthier, more efficient digestive tract that will send beneficial ripples throughout your body and enhance your overall health. Make sure you also check our guide to the best protein bars.
Key Features:
45 billion live Colony Forming Units per capsule
A robust blend of 11 beneficial bacteria
Helps reduce or eliminate many common digestive issues
Special formulated delayed-release capsules
Specification:
Brand

LiveWell Labs

Weight

1.6 ounces
Garden of Life RAW Probiotics Men
You're not going to find any of the other best probiotic for men's health supplements that offer 85 billion CFUs per capsule. Nor will you find any that utilize the 31 bacterial strains at work in this Garden of Life Raw probiotic for men powerhouse. Some may question why such a robust formula does not earn our "Best Choice" designation. But that's because in a limited number of cases such large amounts of probiotics may cause problems for people with severely depressed immune systems. For everyone else though you won't find a more potent probiotic supplement for men on the market. Our guide to the best supplements for runners offers more great items like this.
Key Features:
An unprecedented 85 billion CFUs per capsule
Probiotics combined with essential vitamins and minerals
Supports robust digestive and immune system health
Enhances colon, bowel, prostate and heart health
Specification:
Brand

Garden of Life

Weight

6 pounds
Dr. Mercola Complete Probiotics
There is no such thing as a magic pill when it comes to health but Dr. Mercola Complete Probiotics will do until there is. This well-considered supplement is produced by one of the world's most experienced makers of dietary supplements and will help you achieve and sustain a higher level of digestive system health and effectiveness. With prebiotics to attack harmful bacteria that often lurks in the gut this is a well-rounded mens probiotics supplement and one that is bound to produce the benefits you're after. Our protein powders reviews offers more supplements you may like so check them out.
Key Features:
A proprietary blend of 10 different beneficial bacteria
Highly resistant to stomach acid
One of the most experienced supplement makers in the world
Reduces bloating, constipation, irregularity and acid reflux
Enhances digestive and immune system health
Specification:
Brand

Dr. Mercola

Model

0813006013185

Weight

1.92 ounces
Phoenix Children's Probonix Probiotic
Some guys have extra sensitive digestive systems and unloading a full spectrum, adult oriented probiotic supplement on them may be too much to begin with. In cases like that you may consider easing yourself into the world of probiotics by starting with a formula that's guaranteed gentle because it's designed with kids in mind. Phoenix Children's can be your bridge to a healthier digestive system enabling you to get started and transition later to a more adult oriented formulation. For those times when you need to think outside the box to achieve your health goals. You may also be interested in some of the best multivitamins for women over 50 from our list, so check them out.
Key Features:
Made for children but perfect for men with sensitive digestive systems
Will not succumb to stomach acids
Does not require refrigeration
Place it directly on the tongue for maximum absorption
Specification:
Brand

Probonix

Weight

1.8 ounces
Probiotic Buying Guide & FAQs
Features To Look For In Probiotics for Men
Strain/CFU's - It takes more than one strain of beneficial bacteria to produce a healthy digestive tract. In some cases you may need a dozen or more. That said, most of these supplements glean their bacterial helpers from either the acidophilus, lactobacillus, B longum, B bifidum or streptococcus strains as these are known to provide optimal digestive benefits. CFUs are "colony forming units" and indicates how concentrated the bacteria levels are in the probiotic capsule.
Ingredients - Without a doubt you want to see some or all of the above-mentioned bacterial strains on the ingredient list of your supplement. It's also helpful if your probiotic supplement is resistant to stomach acid that could undermine its effectiveness. If you are vegan make sure the capsule is not made from animal-derived products and if you are lactose intolerant be aware that some probiotic supplements for men may include dairy products or byproducts.
Gender Specification - Most probiotic supplements are formulated to work equally well for men or women. If you seek one that is specially designed to accommodate the needs of a man's chemistry make sure it says as much on the label.
Effectiveness - Perhaps the biggest influence on the effectiveness of this type of supplement is its ability to resists stomach acid and digestive bile. Both of these compounds can attack beneficial bacteria, breaking them down and rendering them useless. While stomach acid won't destroy all the bacteria in your supplement it may destroy enough that it makes a quantifiable difference in the effectiveness.
Expiration Date - Each brand will come with its own expiration date on the package but keep one thing in mind: most of these supplements require refrigeration in order to remain effective. If you fail to refrigerate a probiotic that needs it you may see a drop in potency of as much as 5% per day for every day the supplement is left out on the table or counter. Some of the best probiotic for men supplements do not require refrigeration, however, and they tend to last longer. Just make sure you know which type you have and store them accordingly.
Probiotic FAQs
Q: What are probiotics?
A: Probiotics are foods that contain bacterial strains that are known to be beneficial to the establishment and maintenance of a healthy digestive system. These bacteria go to work in the stomach and intestines establishing a healthy, well-balanced environment that enables your body to digest food more effectively so that it can gain optimal nutritional benefits from everything you eat. Some probiotic supplements also contain what are called "prebiotics". These are a different type of microorganism that moves into the digestive tract, cleaning out harmful or counterproductive bacterial strains and laying a firm foundation for the probiotics to do their work.
Q: What are the benefits of probiotics?
A: Probiotics produce a number of different benefits and this is true whether you obtain them from the food you eat or from the kind of supplements profiled above. Those benefits include:
More efficient digestion - The average man passes a lot of unprocessed nutrients from his body with every bowel movement. As such, either they need to eat more to get all the nutrients they need or seek out a probiotic supplement like one of the ones listed above. Failure to do either will result in a lower level of overall health.
A stronger immune system - Without our immune systems people wouldn't last more than a couple of days outside the womb. But for many men, their diet is such that it undermines the ability of their immune system to do its job. Probiotics, because they assist the body in gleaning greater nutritional value from everything you eat, have the much-appreciated side effect of naturally boosting immune system health.
Enhanced cardio health - Heart disease is one of the leading killers of men worldwide. Many heart conditions are related to having excessive amounts of bad cholesterol in your system. Probiotics have been shown to reduce the amount of unhealthy cholesterol by stunting its production in the liver. The result is cleaner arteries, less strain on your heart, more efficient oxygen absorption and distribution and a lower likelihood of developing heart problems.
Stronger bones - As men age, the chances of them breaking bones increases. Not to the same degree as it does with women, but to a significant degree nonetheless. Clinical tests indicate that probiotics may help increase bone density, a result that is thought to derive from greater nutrient absorption.
Greater urinary tract health - While women get far more urinary tract infections than men it is not that uncommon for men to be stricken as well. And when they are it can be very nasty indeed with high levels of blood in the urine accompanied by significant pain and discomfort. Probiotics that contain lactobacillus have been found to reduce the likelihood and frequency of UTis in men.
Q: When should I start taking probiotics?
A: If you are feeling sluggish, have been beset by an unusual number of colds in the past year, found yourself suffering constipation, diarrhea, frequent upset stomachs, acid reflux and more then it's probably a good idea to try probiotics. Of course you don't need to wait until you are at the precipice to start taking them. Many, many perfectly healthy men take them in order to prevent the onset of health issues, to bolster their immune system and to enjoy better results from their exercise regimes while staving off heart problems.
Q: Can I get probiotics from food?
A: Of course. In fact the word "Probiotic" means food. Foods that contain the different types of bacteria that are beneficial to the health of the digestive system, not to the bacteria themselves. So, probiotics would include yogurt, kefir, kimchi, pickles, sauerkraut, miso and a number of other foods that can be readily obtained from any supermarket. The problem is that not everyone is fond of many of the most effective probiotic foods. As such, they wind up needing to supplement.
Q: Why do some probiotics require cold storage?
A: Most beneficial bacteria die off quickly unless they are introduced to an environment where they are able to thrive, like your digestive tract. Therefore they need to be refrigerated in order to preserve their potency. A few strains of these beneficial bacteria however, are hardier sorts and won't require refrigeration. Make sure you know which type of probiotic supplement you have.
Sign Up Now
GET THE VERY BEST OF GEARHUNGRY STRAIGHT TO YOUR INBOX