Smash Your Workouts With The Best Creatine Supplements In 2022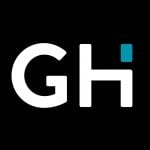 This product guide was written by GearHungry Staff
Last Updated
June 20, 2022
GearHungry Staff
GearHungry Staff posts are a compilation of work by various members of our editorial team. We update old articles regularly to provide you the most current information. You can learn more about our staff
here
.
GearHungry may earn a small commission from affiliate links in this article.
Learn more
Whether you want to increase lean body mass, improve athletic performance, or help your muscles recover more quickly during exercise, you'll benefit from a good creatine supplement.
Creatine monohydrate is one of the most studied sports supplements in the world used for its performance-enhancing properties. This natural compound works by helping produce ATP, which is your cells' most basic form of energy. This, in turn, helps boost your energy production during high-intensity activities, leading to improved performance and increased strength and muscle gain.
Mostly used by athletes, bodybuilders, and folks into high-intensity sports, creatine supplements help your body cope with the added stress, and can improve your performance, strength and power. We've taken a close look at some of the best creatine supplements on the market to help you decide which one is best for you.
The Best Creatine
Nutricost Creatine Monohydrate Micronized Powder
Our tester uses creatine for better explosive power as a rock climber who focuses mostly on bouldering where strength and explosive movements are a must. She started using this creatine powder supplement with a loading phase and switched to a daily maintenance dose after one week. During both the loading phase and now in the daily maintenance phase, there have been no weird aftertastes or odd flavors. This creatine monohydrate powder mixes easily with water and other supplements and doesn't appear to change the flavor at all when mixed with other flavored powders like BCAAs, electrolytes, or collagen.
With 100 x 5g servings per container, this is a perfect budget-friendly creatine supplement with no frills. Our tester prefers an unflavored option that doesn't taint the taste of her existing pre-workout and collagen.
Key Features:
5 grams per serving / 100 servings per pack
High-quality micronized creatine monohydrate
Micronized for easy and fast absorption
Clean and pure formula
Specification:
Brand

Nutricost

Weight

1.1 Pounds
Optimum Nutrition Micronized Creatine Monohydrate Powder
Boost your creatine intake with Optimum Nutrition's Micronized Creatine Powder, one of the best creatine supplements on the market. Unflavored, pure micronized creatine monohydrate powder, this is the product to get if you like mixing your creatine with your beverages or protein shakes.
The Optimum Nutrition Micronized Creatine Powder contains 5 grams of creatine per serving, which is the standard dosage recommendation for most people. You can take this creatine monohydrate with your pre or post-workout shake as it dissolves well and quickly. As a suggestion for athletes, you can do the loading phase for five days by consuming 20 grams to saturate your muscles and maximize the creatine storage, and then maintain your stores by taking 5 grams right before or after your workouts.
For more great options like this, check out our reviews of the best supplements for runners.
Key Features:
Made with pure creatine monohydrate
5 grams per serving / 120 servings per pack
Unflavored and keto-friendly
No fillers or artificial additives
Specification:
Brand

Optimum Nutrition

Model

1030955

Weight

1.5 Pounds
BSN Micronized Creatine Monohydrate Powder
Made with pure, unflavored creatine, the BSN Micronized Creatine Monohydrate Powder supports recovery, strength and performance. Its ultra-fine powder texture makes it quick-dissolving and easy to blend with pretty much anything. Use this creatine monohydrate whenever you need to engage in high-intensity workouts or any other vigorous activities to give you the boost you need to take you to the next level.
Specially formulated to dissolve quickly in water, juice or shake, this micronized creatine monohydrate supplement is absorbed quickly to give you the boost you need. Add it to your pre-workout shake to help you take your workout to the next level, or take it after your workout to help with muscle recovery. While this creatine monohydrate is unflavored, it is also available in Arctic Berry or Blue Raz flavors. Keep in mind though that the flavored creatine versions may contain additives you may not want to ingest.
Key Features:
5g of Creatine Monohydrate per serving
Micronized to dissolve quickly
Unflavored, no fillers or additives
2 month supply / 60 servings per pack
Specification:
Brand

BSN

Model

1058566

Weight

10.9 Ounces
Creatine Monohydrate Powder By BulkSupplements
Take your workouts to a higher speed and intensity with this Creatine Monohydrate Powder by BulkSupplements and experience explosive strength nearly every time. BulkSupplement provides one of the best creatine powder supplements in a micronized form that dissolves quickly so it's more readily absorbed. Best of all, it's significantly cheaper than the competition.
This post-workout and pre-workout formula increases your energy levels and boosts performance to ensure a power-packed workout every time you hit the gym. It also doesn't contain any additives, fillers or dairy products, making it a safe option for vegans and those on a strict diet. So why is it cheaper than other creatine supplements? Simple; it comes in bulk packaging. It also doesn't include a measuring scoop, but hey, for this price, we say purchase a scoop separately if you don't already own one. Overall, the best cheap micronized creatine supplement on the market.
Key Features:
5 grams of micronized creatine monohydrate per serving
200 servings per pack
Micronized formula dissolves quickly
Unflavored, free from all additives
Specification:
Brand

BulkSupplements

Model

CM-1KG

Weight

13.4 Ounces
MuscleTech Platinum Creatine Monohydrate Powder
Not all creatine supplements are created equal and this Platinum Creatine Monohydrate Powder from MuscleTech is proof of that. Their creatine is a premium HPLC-tested micronized creatine monohydrate that is unflavored and contains no added sugars or fillers – just pure creatine.
The benefits that pure creatine monohydrate such as this one offers include improved muscular strength and definition, faster muscle recovery and muscle cell regeneration. Although the product information does recommend multiple doses during the loading phase (four days in this case), you may want to check with a medical professional first as some consumers have reported some unfavorable reactions from taking creatine monohydrate in larger doses. Generally speaking though, if you don't have kidney problems or digestive issues, creatine loading is considered very safe.
If you need an added boost when you're pushing your body to its limits, check out our guide to the top energy bars for a quick snack when you're on the go.
Key Features:
100% creatine monohydrate powder
5 grams per dose
80 servings per pack
HPLC-tested and micronized
No fillers, no added sugars
Specification:
Brand

MuscleTech

Model

MT-MC-040-01

Weight

14.1 Ounces
Crazy Muscle Three-Atine Creatine Blend
Some of the best creatines are also the easiest to take. If you don't want to bother with creatine powders and protein shakers, Crazy Muscle's Three-Atine Creatine tablets are the perfect solution. This is a unique formula that blends three types of creatines – Monohydrate, Pyruvate, and Alphaetoglutarate – to give you a muscle-building boost that very few creatine blends can offer.
Since it's made with a combination of 3 different types of creatine, this product eliminates the need for the creatine loading phase. Also, the Three-Atine creatine formula takes the guesswork out of measuring the right dose of creatine as it comes in pill form. Dosage is easy with 1667 milligrams of creatine per pill. With recommended 3 pills a day that equal 5 grams of creatine, you'll get the optimal dosage you need for peak performance and muscle recovery.
The Three-Atine is suitable for any diet but caution is recommended as you may experience water retention or digestive issues when you first start taking this form of creatine. On the plus side, since it's in pill form, you won't need to carry your protein shaker everywhere with you or deal with the mess that some powders can create; just pop and go.
Key Features:
Contains Monohydrate, Alpha-ketoglutarate, and Pyruvate creatine
Easy-to-take tablet form
3 tablets per serving / 30 servings per pack
100% filler-free
Specification:
Brand

Crazy Muscle

Model

4332655291

Weight

7.2 Ounces
Even the best athletes need that extra boost from time to time to achieve their workout and bodybuilding goals. Very few bodybuilding supplements can compare to the Genius Creatine Powder with the addition of CarnoSyn and Beta-Alanine. Most athletes and gym junkies know that creatines work wonders but when you combine CarnoSyn and Beta-Alanine, you get the ultimate post-workout supplement. Additionally, this supplement contains CreaPure creatine, which is the highest-quality form of creatine you can get.
The Genius Creatine Powder comes in a tangy green apple flavor and it mixes easily with water for optimal absorption. As mentioned, it contains SR Beta-Alanine, a supplement backed by science and proven to increase exercise capacity and decrease muscle fatigue. As for CarnoSyn, it supports bone and joint health through its anti-glycation action. Overall, a fantastic dietary supplement for anyone looking to gain muscle mass, get stronger and recover faster.
For an additional boost of energy when you feel tired but need to keep pushing, take a look at our guide to the best quality energy drinks to further boost your performance.
Key Features:
Creapure creatine, CarnoSyn and Beta-Alanine
Green apple-flavored creatine
5 grams per serving / 25 serves per pack
Formulated as a post-workout muscle maximizer
Specification:
Brand

The Genius Brand

Model

GEN1003/250/101

Weight

8 Ounces
BPI Sports Micronized Creatine
BPI Sports Micronized Creatine formula is a pure and powerful strength booster that also supports muscle growth when paired with an appropriate workout routine. All you need to do to reap the benefits of this excellent supplement is the standard creatine dosage of 5 grams per day.
Micronized to optimize the bioavailability, the BPI Sports creatine promises fast absorption for faster results. You can take it before, during or after training to increase strength and muscle recovery as well as reduce muscle fatigue. While this creatine monohydrate is micronized, it can feel slightly chalky so make sure you mix it really well with your favorite juice or protein shake.
Following a vegetarian or vegan diet? Take a look at our guide to the best vegan protein powders to further enhance your workouts.
Key Features:
100% pure, micronized creatine
Tasteless, odorless powder
5 grams per serving / 120 servings per pack
No additives or fillers
Specification:
Brand

BPI Sports

Model

BP210

Weight

1.2 Pounds
Cellucor Micronized Creatine Monohydrate Powder
Next time you hit the gym, take a dose of Cellucor Creatine Monohydrate Powder. Every 5 grams of this pure micronized creatine powder gives you the optimum amount of creatine to help with building lean muscle mass and increasing strength. Unflavored and micronized, you can easily add it to your favorite pre-workout smoothie or your protein shake recipes of choice.
The Cellucor contains 5 grams of micronized creatine monohydrate per serving and comes with 72 servings in total. If you're looking for good-quality creatine on a budget, this is a solid option. The micronized formula not only dissolves easily but is easily absorbed, too. Perfect for bodybuilders, boxers, powerlifters and anyone who likes to push themselves to the limits of their endurance.
Key Features:
Creatine monohydrate powder
5 grams per serving/72 servings per pack
Pure formula, unflavored
Micronized for better absorption
Specification:
Brand

Cellucor

Model

CE-FC-036-01

Weight

13.6 Ounces
Thorne Creatine – Amino Acid Creatine Powder
No list of the best creatine supplements – or any other supplements for that matter – would be complete without a Thorne product. NHS-certified for sport, this supplement has been third-party tested to ensure it's free from any harmful or banned substances, so you know you're getting top-quality creatine.
Clean and unflavored, this micronized creatine is super-easy to mix with pretty much anything, including water, juice or protein powder, as it dissolves quickly. Like all good-quality creatines, Thorne promotes lean body mass, enhances power output, and has also been shown to support cognitive function. It's also pretty affordable, so a fantastic creatine supplement overall. The only downside, so to speak, is that Thorne have changed their formula and no longer use Creapure. Instead, the new formula contains pure creatine monohydrate.
Key Features:
Pure creatine monohydrate
90 servings per pack / 5 grams per serving
NSF certified for sports
No artificial flavors
Non-micronized but mixes easily
Specification:
Brand

Thorne Research

Weight

16 Ounces
Why Trust Us
We're a pretty active bunch and some of us are into pretty extreme outdoor activities. Our team is regularly engaged in a variety of strenuous outdoor and indoor pursuits and when we're out conquering mountains or hitting the gym for an intensive workout and our muscles need a bit of a boost, that's when we reach for creatine supplementation. Our team of athletes, gym junkies and climbers has tried various creatine supplements over the years so we know a good creatine product when we see one.
Who This Is For
If you regularly work out or you're into high-intensity sports and activities, this guide to the best creatine powders is for you. Whether you're considering taking creatine supplements in powder form, creatine capsules or tablets, or perhaps liquid creatine, knowing which formulas can best suit your needs is essential. Use this guide to help you choose the right creatine formula for you and you'll get the most out of your workouts and outdoor pursuits. Whether you want more explosive power, muscle mass, or want to cut down on recovery time, we have a selection of the best creatine supplements for you.
How We Picked
There is not a lot separating the top creatine supplements but even so, they do differ from one brand to the next. We looked at creatines that are made with clean, filler-free ingredients and that are easy to mix with water, protein shake, or juice. To make the cut in our selection, the creatine had to be of good quality, fast-acting, and easily absorbed. We also made note of the quantities and how many doses you can get out of each pack.
How We Tested
We tested creatines by taking them before strenuous activities like rock climbing, skiing, and weight training to see how well they could help us before, during and after activities. Consumers of creatine monohydrate supplements are also a great source of information so we read dozens of reviews to see which ones were the most popular and for what reasons.
Features To Look For In Creatine
Ingredients - When looking for the best creatine supplement, we recommend looking at brands that use 100% pure, unadulterated creatine monohydrate. While there are other forms of creatine, including creatine magnesium chelate (creatine chelated with magnesium), creatine hydrochloride (bound with hydrochloric acid for enhanced solubility), creatine malate, and many more, this type of creatine is studied the most and practically anyone can consume it.
Effectiveness - The purer the content, the higher the efficiency. Some brands of creatine monohydrate may require a loading phase for a week or two before resuming with regular daily consumption. Doing this may provide you with gains at a faster rate which most athletes are aiming for. Creatine supplementation has a lot of benefits, but all bodies respond differently, so give yourself time to adjust to a new supplement before deciding if it's beneficial or not.
Pill/powder/liquid - This is purely a matter of personal choice. Some people prefer the convenience of creatine pills or tablets as they're the easiest to take while others prefer powdered creatine supplements that can easily be mixed with juice, shakes, or smoothies. Liquid creatine is also an option; easy to take but slightly less effective than creatine monohydrate powder. The main thing you need to consider is how easy or tricky consuming your creatine of choice will be.
Solubility - Pure micronized creatine is highly soluble and this means it dissolves quickly when mixed with a liquid such as water or juice. The best creatine supplements will be easily soluble and absorbed by the body.
Price per dose - Creatine supplements are available in a variety of forms and sizes so you can expect considerable differences in the number of doses or servings per pack. Most creatine supplements offer 5-gram servings though so you will need to do a few calculations to see how many servings are contained in each pack and then compare the cost. The good news is that you are certain to find affordable creatines. Keep in mind that some creatine pills require you to take multiple doses to achieve the same results as a scoop of powdered creatine.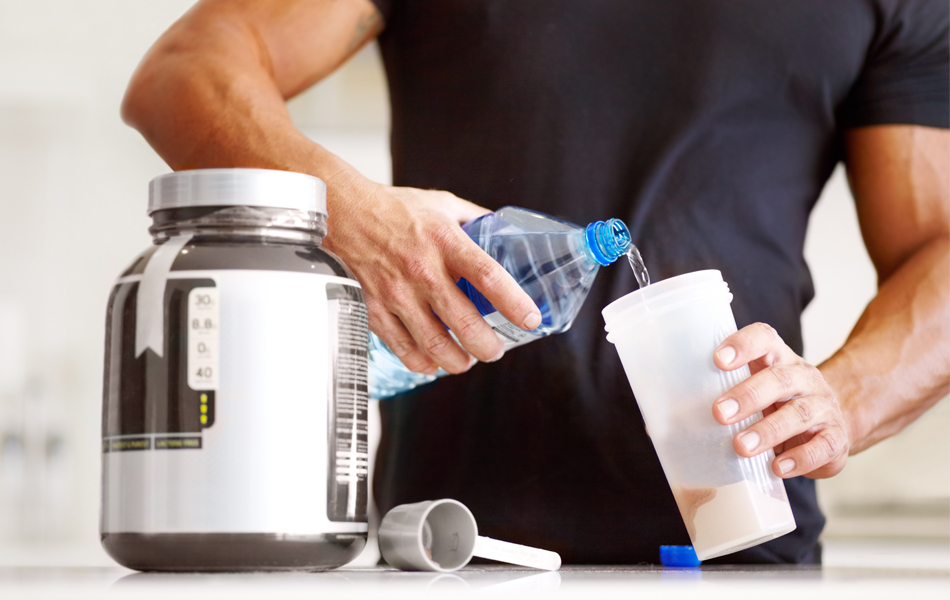 Types Of Creatine
There are many types of creatine available on the market, but the most common ones include:
Creatine Monohydrate - Creatine monohydrate is the most common form of creatine and for good reason. For one, it's the most widely studied form of creatine and one that's been on the market for decades. It's also cheap and highly effective, not to mention, most of the benefits of creatine are attributed to creatine monohydrate in particular. On the flip side, it can be tricky to dissolve in water which is why many people prefer a micronized creatine monohydrate formula.
Creatine Hydrochloride (HCL) - Creatine hydrochloride, or HCL for short, is creatine bound with hydrochloric acid. Some studies show that this form of creatine has superior solubility and absorption compared to creatine monohydrate, however, the jury is still out on that one. But given that HCL is more expensive than creatine monohydrate, yet creatine monohydrate is the one with a large amount of data supporting its benefits, we're of the opinion it's best to stick to tried and true.
Creatine Ethyl Ester - This type of creatine is bound to ester salts, which according to some manufacturers makes it more bioavailable than creatine monohydrate. However, a study from 2009 comparing creatine ethyl ester to creatine monohydrate found that creatine ethyl ester did not show any additional benefit to increased muscle strength or performance when compared to creatine monohydrate.
Buffered Creatine - Buffered creatine, also known as Kre-Alkalyn, has a higher pH level than regular creatine. The buffering process is supposed to enhance its uptake and effectiveness and reduce stomach discomfort and bloating. Still, it's good to know that a study from 2012 comparing buffered creatine to creatine monohydrate found no differences in regards to both effectiveness and side effects.
Creatine Magnesium Chelate - This type of creatine is chelated with magnesium, which supposedly increases its bioavailability by protecting it from the digestive tract. Unlike HCL and creatine ethyl ester, creatine magnesium chelate does have data supporting its benefits, particularly for Repeated Sprint Ability. However, other studies show that when it comes to improved bench press strength and endurance, there is no difference between this type of creatine and creatine monohydrate.
Effervescent Creatine - Effervescent Creatine is creatine combined with other chemical compounds, usually citric acid and bicarbonate, that give it its effervescent quality. It's supposedly more soluble and absorbable as well as better tasting, however, since it contains sugar and sodium, it's not ideal for most athletes. Additionally, it's much more expensive than equally effective creatine monohydrate.
Benefits Of Using Creatine
Studies show that creatine supplementation can boost muscle strength, muscle mass, and athletic performance. It can provide additional explosive power, especially for those with lower creatine stores like vegetarians. Creatine is also believed to help muscles recover faster during exercise, as well as after injury.
The majority of creatine's benefits are believed to be solely due to the boost in electric energy, a result of increased PCr in muscles. Its organic origin - the fact that it's naturally found in our muscles and brain - also makes creatine supplementation safe in recommended doses.
Animal studies also show that creatine supplementation may help in the treatment of Parkinson's disease and other cognitive issues, as well as prevent bouts of depression since its consumption enhances cognitive function and memory. As a nice bonus, some evidence shows that creatine supplementation might help with skin health and in particular help prevent sagging.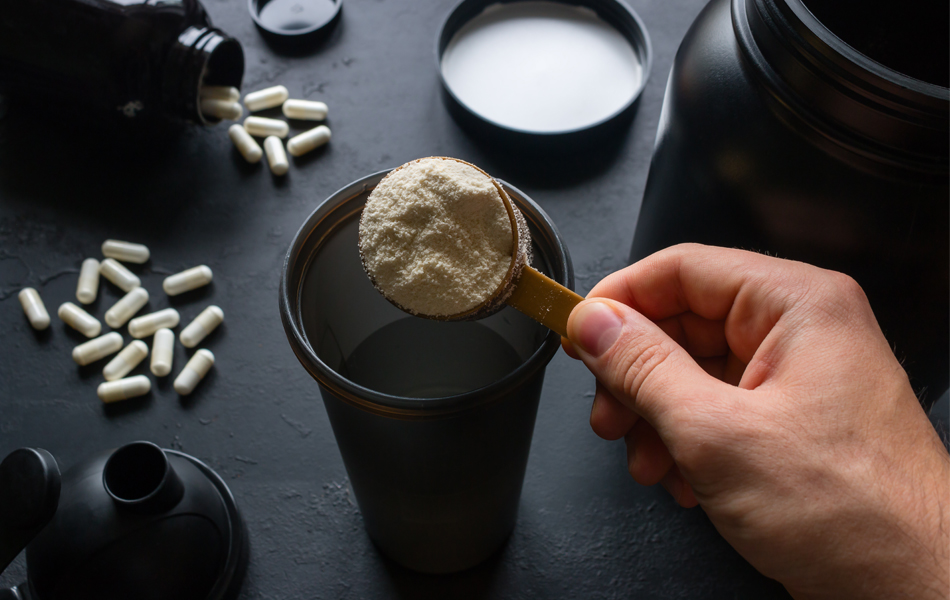 Creatine FAQ
Q: What is creatine?
A: Creatine is an organic molecule found in our brain and muscle cells, as well as naturally in fish, meat and milk. It is made from three amino acids: L-arginine, glycine, and L-methionine. Because vegetarians and especially vegans tend to have lower intramuscular creatine storage, they may benefit the most from creatine supplementation, however, both professional and amateur athletes at all levels can benefit from taking creatine in recommended dosages.
Creatine is safe and widely studied sports supplement that is shown to improve athletic performance and boost muscle mass, strength and growth, as well as speed up muscle recovery.
Q: How does creatine work?
A: Creatine works by helping produce adenosine triphosphate - or ATP for short - which is your cells' most basic form of energy that's used for all types of processes, including muscle contraction, nerve impulse propagation, and more. ATP, in turn, helps increase your energy production during training, leading to improved athletic performance, increased strength, and speedier muscle recovery.
Q: How much creatine should I take and when do I take it?
A: The amount of creatine you need depends on several factors, including your diet, sports needs, and the type of creatine you are taking. It's best to stick with the recommended 5g dose of creatine monohydrate per day, although other types of creatine like creatine HCL may only require a 3g dose. Always check the bottle as most creatine supplements should have instructions for both creatine loading and maintenance dosing.
As for when you should take creatine, it's recommended to supplement shortly before or after training. Around 30 minutes maximum before or after exercise seems to be the sweet spot for many athletes.
Q: Does creatine have any side effects?
A: Studies on creatine monohydrate show that creatine supplementation is very safe to consume for most people. The International Society of Sports Nutrition writes: "There is no compelling scientific evidence that the short- or long-term use of creatine monohydrate (up to 30 g/day for 5 years) has any detrimental effects on otherwise healthy individuals or among clinical populations who may benefit from creatine supplementation."
The only common side effects noted by consumers are mild bloating and water retention with some also complaining about digestive issues when taking high doses of creatine. Different types of creatine may abate these side effects or have other side effects.
If you suffer from any side effects, you can try to push through them and hope they disappear as your body gets used to creatine supplements. However, if the side effects persist or you feel worse, you should stop taking them immediately and seek medical advice before proceeding with your creatine intake.
Q: How long is creatine stored in the body?
A: Once ingested, creatine will be stored for up to three hours, with 50% of a dose being cleared approximately three hours after consumption.
Q: Should I take creatine if I want to lose weight?
A: Since creatine draws water into the muscles, you may experience some water retention of around 3 to 5 pounds. However, this is only a short-term effect and one that occurs when an individual is taking a higher creatine dosage. Once you stop taking creatine, any water retention in your muscles should disappear.
So yes, if your goal is long-term fat loss, you can take creatine freely. However, if your focus is on short-term weight loss and every single pound counts, you may want to skip this supplement.
Q: Should I mix creatine with other supplements?
A: Creatine can be taken in conjunction with other supplements, provided you have consulted with your physician. Take protein powder as an example. The best time to consume both protein supplements and creatine powders is after or before a workout so this means mixing them is an ideal option. However, some forms of creatine should not be mixed. For example, mixing creatine HCL and caffeine should be avoided. You should also keep in mind that caffeine is present in many pre-workout supplements.
Q: Does caffeine make creatine less effective?
A: Before deciding to mix your supplement with caffeine, you must consult a doctor. Generally, however, most forms of creatine can be taken with caffeine only on days where you need to perform at a higher rate. According to research, caffeine has no direct effect on most forms of creatine so, in most cases, both can be consumed together.
Sources:
Creatine And Creatine Supplements - Cleveland Clinic
When Is The Best Time To Take Creatine? - Healthline
Sign Up Now
GET THE VERY BEST OF GEARHUNGRY STRAIGHT TO YOUR INBOX