Host Defense MyCommunity Mushroom Supplement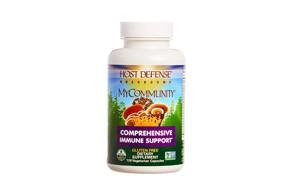 Key Features:
Includes up to 17 different species of mushrooms including Lion's Mane, Reishi, Chaga and Turkey Tail
Offers strong immune support against diseases
Comes packed with antioxidants, healthful enzymes and prebiotics
All-natural comprehensive host defense formula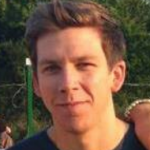 There are several reasons why many people are resorting to the use of medicinal mushrooms for their health. These organisms are often taken as supplements and have been known to aid in the improvement of your cognitive functions, boosting your immune system functions and also fighting oxidative damage. Existing in nature as a genetically distant form of life, mushrooms benefits have been known for centuries, but are now coming into the limelight, thanks to their use in the health sector after countless researchers have found them capable of improving our health. On the market right now, several medicinal mushroom supplements are available for a myriad of health issues, and this article highlights the best mushroom supplements to invest in.
The Best Mushroom Supplement
Mushroom Supplement Buying Guide
How We Chose Our Selection Of Mushroom Supplements
Brand - Some popular brands you can identify in this article are NOW Foods, Stamets and Genius. They are trusted companies with years of expertise in the production of such products.
Reviews - Our team looked at several existing reports that speak about the potency and performance of every mushroom supplement listed above. We considered these comments to offer readers in-depth information.
Quality - The quality of every mushroom supplement is essential to us, which is why we studied the composition of each item to ensure its quality.

Features To Look For In Mushroom Supplements
Mushroom supplements are one of the few strictly organic substances taken in to aid in improving our body functions. There many brands in the market, each one promising to deliver specific benefits, and most often, this makes the selection process very difficult. Below we outline the essential factors to be considered while choosing your ideal supplement.
Ingredients - The composition of your mushroom supplement must be stated boldly to keep you updated of its constituents. Some supplements are made with different mushroom species while others make use of a single type of mushroom.
Quantity - The quantity you opt for will be determined by how long you plan to take the supplement. Mushroom supplements are available as capsules, powders and tinctures thus you can pick one that will last you for your desired period.
Organic - The more organic your mushroom supplement is, the healthier it will be for your body, and the more beneficial it will be. Some supplements aren't formulated with organic mushrooms, so it is imperative that you're fully aware of the composition of every product before you make a decision.
Strength - Strength or potency of your supplement will be dependent mainly on the type of mushroom supplement you opt for. You can check out reviews to find out how strong a supplement is compared to others before you make a purchase.
Recommended Dose - All users are advised to keenly follow the dosage prescribed by manufacturers or any medical personnel. This will prevent any adverse conditions that usually occur when a drug is taken in excess.

Types Of Mushroom Supplements
Powder - The powder version of mushroom supplements is the most common type in the market. This is easily absorbed by your body once ingested and comes in large quantities that can last you a long time. Powder supplements can be added to food or drinks quickly, and this makes it an excellent option for all those who can't swallow capsules.
Capsules - Capsules are another type of mushroom supplements used for overall well-being. These substances consist of ground mushrooms placed in a safe plastic capsule for consumption. Depending on the brand you purchase, you may be provided with one or two-month worth of medication.
Tinctures - A tincture is any substance that is dissolved I alcohol. Mushroom supplement tinctures are a great way to take in the medicine without taking it orally.