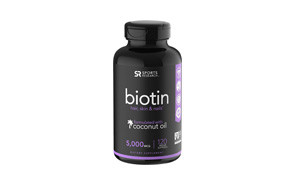 Sports Research Biotin Supplement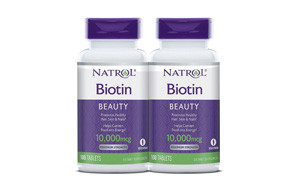 Natrol Biotin Supplement Beauty Tablets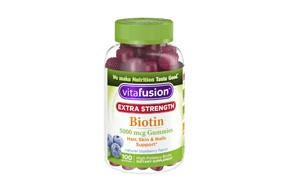 Vitafusion Extra Strength Biotin Gummies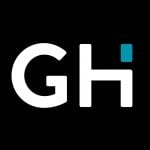 Everybody wants great hair and nice nails, but like everything that everybody wants, not everyone gets them. Most people that suffer from hair loss or brittle, breaking nails, are advised to up their intake of biotin vitamins, or vitamin B7. In the fashion of the modern world, most of these people turn to the cheaper, faster and more convenient version of the vitamin- supplements (you do too, and that's why you're here).
To help with that search and ensure that your thinning hair/receding hairline does not continue its fast recline, here are the best biotin supplements on the market right now.
The Best Biotin Supplement
Biotin Supplement Buying Guide and FAQ
How We Chose Our Selection Of Biotin Supplements
Biotin supplements are not magic pills, and so their results cannot be evaluated immediately, and not many of us at our office are plagued with bald spots (no shades intended). So for this review, we picked products from renowned, trusted brands and relied, of course, on customer reviews and verdicts from professional testers.
Reviews - No matter the brand, we trust that any product is only as good as the customers say it is. So we took a look at both customer reviews and professional third-party testers to make unbiased, informed decisions and rankings.
Price - Beyond convenience, the other reason why people turn to supplements to up their biotin intake is that they're cheaper than other alternatives. We shudder to think what other uncomfortable, expensive processes you'd have to go through to grow more hair, otherwise. For this reason, we made sure that each product we picked was reasonably priced according to the value that each was offering. Of course, the prices differ depending on your preferred brand, but we make sure that it proves its worth, or it won't make it o our list. All-in-all, our biotin supplement picks are budget-friendly for all potential users.

Features To Look Out For In Biotin Supplements
Side Effects - Consumers complain of acne breakouts with consistent biotin use, so it is necessary to keep that in mind. Frequent use of biotin may lower the levels of vitamin B5 in your body, causing rashes, itchiness and/or acne breakout. However, it does not happen to everyone. If you do get pimples after using biotin supplements, just use vitamin B5 pills alongside, to balance things out.
Also, it is not advisable to take biotin supplements if you're taking any blood lab tests. Biotin messes with the results, so you may get a false positive or a false negative. Save yourself the scare and let your doctor know about your biotin intake before you take any blood tests. You may need to lay off the supplements for a day or two, which is how long it takes for any extra biotin to be flushed out of your system, before you take the test.
Quantity - Not to sound like a Captain Obvious, but you should make sure the biotin supplement you choose has an adequate amount of biotin for your needs. If you have a severe biotin deficiency, it's probably not best to go for the 1000mcg variants, if you catch our drift. Plus, you should check for pill count per bottle, and how much biotin each pill would supply.
Ingredients - This is another Captain Obvious tip, but of course, the main ingredient in biotin supplements would be biotin. But you'll want to check for other ingredients, especially if you're a vegan or vegetarian, as some products contain soy or gluten, and nothing is more anti-vegan than those. Look out for natural ingredients, as well, including products without genetically modified organisms (GMOs).

Biotin Supplement FAQ
Q: How much biotin should you take for hair growth?
A: Biotin deficiency is a rare thing- in fact it may not even be a thing. So it is difficult to say just how much one needs in the body at a point. This is because it is naturally found in common everyday foods such as bananas, mushrooms, cauliflowers and organ meats. Even the FDA does not have a recommended daily dosage (RDA) for it.
However, health experts recommend that anyone aged 10 or older should get between 30 and 100 mcg per day. If you're looking to speed things up, however, 1000-5000mcg is not a stretch. There is also no proven side effect of getting as much as 10000mcg per day, so you'll be just fine if you choose to, and you'll have healthier, fuller hair and stronger nails to show for it.
Q: Do biotin pills really work?
A: Yup. Biotin does work. Quick basic science, your body uses biotin to convert some essential nutrients into energy. Plus, biotin plays an essential role in getting you luscious locks, glowing skin, and healthy nails.  The more important question, and what we think is the real interpretation of the above question, is "do biotin pills work like magic?". The short answer is No, they don't. The long answer is, nothing works like magic.  So we'd like to be the messengers of truth and tell you yo not expect instant results from biotin supplements (please spread the word). If you've been bald for a while if you've had thinning hair, you won't magically grow out a thick head of hair after a week of taking biotin. Or a month even.
Most people don't see any significant changes for a few months; you may have to wait up to three months for that, especially if your supplements are not like, 10000mcg biotin-packed.
You may want to sit back, take your biotin supplement, and let it slowly work its magic- please quit checking the mirror every minute to see if you have gone from having a Mark Zuckerberg chin to getting a full George Clooney chin. Just try to be very consistent with taking the recommended dose. You may just have a thicker head of hair in your future.