Best Omega-3 Supplements In 2021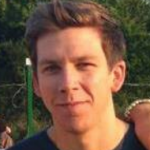 This product guide was written by Jordan Carter
Support us! GearHungry may earn a small commission from affiliate links in this article.
Learn more
Do you remember being a kid and being told fish oil tablets and omega-3 were one of the best ways to get precious, necessary vitamins? Do you also remember how when you first had one, it filled your mouth with something you could only really describe as the worst taste ever, even if you liked fish? Getting the right supplements is important, and the good thing about best omega-3 supplements is that they've eliminated that aftertaste that made you smell closer to a pelican than a functioning, featherless human.
A lack of omega-3, the fatty acid you find in fish oil, has been connected to a variety of potential health issues that include everything from cardiovascular problems to trouble with staying focused. Taking supplements can help with reflexes and improve blood circulation among a myriad of other things.
We know it can be a challenge to make sure you eat a balanced diet that hits all the spots and taking a supplement is an easy and effective way of getting around that without forcing food down you which you may not even like.
The Best Omega-3 Supplement
Omega-3 Supplement Buying Guide & FAQ
How We Chose Our Selection Of Omega-3 Supplements
When searching for the top and most effective omega-3 supplements, we wanted to spend the rest of the year trying out as much as possible and seeing how our bodies reacted. Unfortunately, we didn't have the time do that, so instead we relied on our tried and tested method of considering these 3 essential factors crucial for determining how effective and worth it a product is.
Reviews - The reviews for omega-3 supplements were our first point of call in searching for the best products on the market. Through these reviews, we could understand the benefits of the supplements, but also anything that struck us as something that wouldn't be desirable in a product.
Reviews are often important as they give you information the manufacturer and product description doesn't like to tell you. We know that dishonest reviews exist for whatever reason, but we also know we've been doing this long enough we can tell the genuine from the fake. Without reviews, we wouldn't be able to bring you half of the great products and content we deliver daily.
Price - While omega-3 supplements aren't expensive, there are still some brands that charge more than others, and we believe that everybody should have the ability to get the right supplements for a well-balanced diet and healthy lifestyle.
To ensure everybody gets the chance to try out the wonders of these supplements, we ensured we found a wide range of prices so that everyone can enjoy the health benefits of omega-3. This includes a variety of quantities to feed the whole family or just to keep yourself in top shape throughout the year.
Quality - If you're putting something into your body, you want to feel confident it is of the highest quality possible, and with omega-3, we have done a lot of research to ensure we've only selected options that meet our high quality standards.
To ensure we recommend nothing that is ineffective or potentially harmful, we've made sure to only include items that have passed stringent quality assurance checks by government agencies while also using ingredients that comply with safety standards from sustainable sources.
If we came across anything that seemed a little too good to be true (or conversely was something we'd never heard of an could find no record of anywhere else) we kept it far away from our list.

Features To Look For In Omega-3 Supplements
We know it can often be a challenge to decide between different products, especially if you're not entirely sure what you're looking for or what will best benefit you. With this in mind, we've put together this handy little guide of the key features to think about when looking for omega-3 supplements to ensure you pick the option that will help you hit and smash your optimal health goals.
Quantity - Fish oil supplements come in a variety of container sizes with different quantities that will affect the price and the lifespan. When making your purchase, you'll need to consider how easy it for you to get a refill (which you can take advantage of with the Subscribe & Save feature) and how many people will use the supplements. The larger the quantity, the greater the price, but buying in bulk often works out cheaper than buying multiple smaller bottles every month.
If you're buying for the whole family, you'll need more than the standard 60 count, which is typically only useful for a round a month for one person, and a bottle of 180 pills would be better value for money. Likewise, if you're only hoping to improve your own diet and find personal supplements, a smaller quantity would be enough.
However, you may find you run out of them faster than you expected, and while it doesn't really matter if you miss a day or even just a meal, you may want to maximize your health's potential as much as you can. In which case, the more the better, just keep an eye on how much is left so you can stock up when needed with no missed meals.
Ingredients - The ingredients of anything you put into your body is important not just because you want to make sure it's not poison, but also so you know exactly what it is should you have an adverse (but not necessarily life-threatening) reaction to it.
If you're a vegan, vegetarian, or have other dietary restrictions, also consider how the fish oil has been sourced, as you don't want to go against your lifestyle accidentally. Most supplements are gluten-free at the least, whereas others are also halal and kosher, and many are suitable for all diets.
Some companies use algae to source the omega-3 instead of getting it through the fish, giving you peace of mind that no animals were hurt during the making of this omega-3 supplement.
A lack of preservatives, artificial colors, and GMO ingredients are also always appreciated, and it gives you confidence that what you're putting in your body is good for you, and not, in fact, something similar to what you'd buy from a snake oil salesman.

EPA - EPA is the much easier to pronounce name for eicosapentaenoic acid and is an essential component of omega-3 supplements. When combined with DHA, you get the most effective results possible, and depending on your needs, you can select options which offer more EPA than DHA, or vice versa.
EPA, which is found in abundance in salmon, is great for reducing inflammation and also improving brain functionality, despite the lack of EPA in the brain, so if you're looking for better focus or want to reach genius-level intelligence, EPA is a great thing to have.
DHA - DHA, or docosahexaenoic acid, is not just beloved of Scrabble champions, but also those who need the extra benefits EPA cannot offer you. It is crucial for fighting off cancer cells and has been associated with bettering vision by increasing the reflexes of the retina and improving reaction times.
Both EPA and DHA work well together, too, and there are many things they can do for you which we go into in more detail below. You'll know better than us whether DHA or EPA is better for your needs, but it doesn't hurt to have an abundance of both in your omega-3 supplements.
Side Effects - As great as fish oil supplements can be for you, there is always the potential for side effects which can vary from person to person. It's unlikely you'll encounter such side effects when using omega-3 supplements, but being aware of them - especially if you have existing conditions - could prove highly beneficial.
These side effects can include:
High blood sugar
Bleeding gums or nosebleeds
Low blood pressure
Diarrhea
Acid reflux
Stroke
Vitamin A toxicity
Trouble sleeping
If you are concerned about any of these problems affecting you, please seek advice from a medical professional (we're smart, but not that smart, or qualified, for that matter) before using supplements.

Omega-3 Supplements FAQ
Q: What are the benefits are using omega-3 supplements?
A: There are many, many, many benefits for using omega-3 supplements, and while not all of them will apply to you, the best omega-3 supplements should cover enough to ensure you achieve your health targets without the need to head out to the lake and wait around all day waiting for a catch.
Omega-3 benefits include:
Fighting depression and reducing anxiety
Improving your vision
Promote a healthy brain during both pregnancy and early years
Reduces risk of heart disease
Ease ADHD symptoms in kids and increase concentration
Reduce the risk of obesity and other metabolic problems
Fight chronic inflammation
Improve your immune system
Prevent mental disorders
Stave off Alzheimer's and dementia
Prevent cancer
Improve breathing capability and reduce instances of child asthma
Streamline liver fats
Increase bone strength and joints
Ease menstrual pain
Help you sleep better
Keep skin looking young and wrinkle-free
If you are searching for a healthier and happier lifestyle, it seems almost irresponsible to avoid omega-3 supplements any longer, and considering how much the formula has changed since you were a kid, any problems you may have had with them before (such as unethical sourcing or nasty aftertastes) are long gone.
Sources:
17 Health Benefits of Omega-3 - Healthline
Fish Oil Side Effects - Healthline