Best Scarves For Men In 2021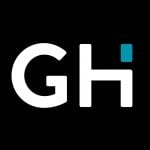 This product guide was written by GearHungry Staff
Published
November 19, 2019
Support us! GearHungry may earn a small commission from affiliate links in this article.
Learn more
The best scarves for men are an essential addition to any wardrobe to accessorize and enhance your outfit during those dull and drab fall and winter months or to add a touch of flair to your spring and summer garments. They do more than just make you look good and on top of helping you appear as you're a guy who's got his life under control, much like carrying an umbrella and investing in a reusable glass water bottle, they're an easy way to help you be taken more seriously.
Their primary function, though, is to keep you warm, but while turtleneck sweaters and big winter jackets feel like more of a commitment, a scarf is easy to remove should you feel a little too toasty during your commute or doing some last-minute Christmas/Birthday/Bar Mitzvah shopping.
Soft, warm, and versatile, a scarf can add the final touch to your outfit just like the right watch or pair of shoes so people take note when you walk past.
The Best Scarf For Men
Scarf For Men Buying Guide
How We Chose Our Selection Of Scarves For Men
Even though it's not yet the season, you'd expect to wear a scarf, we wanted to get a head start. With so many great options available, we used our tried and tested method to ensure you're ready for when the cold weather comes rushing in.
Brand - Brands are the first thing we recognize when looking at a product whether it's a car, watch, or scarf. Some of you may not have heard of some of these brands, but that doesn't mean they're any less reliable, and we've taken care to find brands that deliver nothing but high quality.
We also didn't want to focus solely on one or two brands, as that can get monotonous, so finding a range of interesting brands for you to explore was important to us.
Price - Sure, it's just a scarf, but the price is another factor that dictates its quality. Too cheap, and it will fall apart after just a few wears. Too expensive, though, and it will put off most of our readers.
We found a fine balance between affordability and quality, and we hope that no matter how much you spend on your scarf, you'll realize you made the right decisions regardless of your budget and needs.
Reviews - Finally, reviews are our favorite part of the selection process as they offer us so much information that we can't always glean from merely looking at the product. Through these reviews, we can get an idea of comfort, itchiness, softness, durability, and more to help us understand which scarves are worth recommending. Without these reviews, we wouldn't be able to give you the high quality selections every day.
Features To Look For In Scarves For Men
Even though we've given quite a few options for your brand new scarf, we also know you've likely got your eye on at least a couple of them. Before you go ahead and click to confirm your other, check out these key features to think about before buying.
Material - Scarves should be soft and cozy but also allow your neck to breathe to prevent overheating and discomfort. While high, high end scarves use cashmere, we've focused on the more affordable cashmere-like material. Other options include linen (great for summer), acrylic, and cotton.
Style - To fringe or not to fringe? To go for width and breathability over coziness? You likely know what type of scarf you want to buy, but consider how the style will match with your clothes and outfit. Also think about where you're wearing it. As more elaborate styles may not be suitable for the office, whereas styles which are a little too standard can make your outfit look drab where you actually want the opposite.
Season - While scarves are mostly a winter and fall garment, they still have their place in summer and spring. However, you've got to know what kind of scarf to wear during these months. Wearing heavy cotton scarf in August may not be too comfortable, while a linen scarf in the middle of December means you may look good, but you'll also be far too cold.
Pattern - Choosing between a solid color or patterned scarf helps you decide how this scarf will be worn. If you want to show off your personality and add flair to your outfit, Herringbone or Plaid scarves are a great choice. You may just want a simple, no-nonsense design, though, and so a single color or two-color option will be perfect.
Length - Long scarves offer you more options for tying but are also prone to being bulkier, and if you prefer to wear them as a mere fashion accessory (and not tie them) you risk catching them in doors, dragging along the floor, and getting damaged. An average scarf length is 70", and you can expect a typical width to be 12", although this varies between brands.
Sources:
6 Ways To Tie A Scarf: How To Wear It Stylishly - The Gentlemanual