Best Scarves For Men In 2022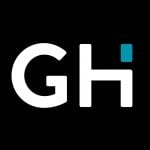 This product guide was written by GearHungry Staff
Last Updated
November 19, 2019
GearHungry Staff
GearHungry Staff posts are a compilation of work by various members of our editorial team. We update old articles regularly to provide you the most current information. You can learn more about our staff
here
.
GearHungry may earn a small commission from affiliate links in this article.
Learn more
The best scarves for men are an essential addition to any wardrobe to accessorize and enhance your outfit during those dull and drab fall and winter months or to add a touch of flair to your spring and summer garments. They do more than just make you look good and on top of helping you appear as you're a guy who's got his life under control, much like carrying an umbrella and investing in a reusable glass water bottle, they're an easy way to help you be taken more seriously.
Their primary function, though, is to keep you warm, but while turtleneck sweaters and big down jackets feel like more of a commitment, a scarf is easy to remove should you feel a little too toasty during your commute or doing some last-minute Christmas/Birthday/Bar Mitzvah shopping.
Soft, warm, and versatile, a scarf can add the final touch to your outfit just like the right watch or pair of shoes so people take note when you walk past.
The Best Scarf For Men
FULLRON Silky Warm Cashmere Cotton Scarf
With 30 styles and colors to choose from, the FULLRON Silky Warm Cashmere Cotton Scarf provides a superb solution to chilly mornings where not even the sun appears to have woken up just yet. The cotton and cashmere combination is warm and super soft, giving you something to look forward to as you head out into the great white expanse of your street.
The fine texture also ensures comfort, while its 72" x 12" length / width offers excellent layering opportunities and versatile wear options to keep the cold out while everyone around you is shaking to the bone.
As warm as it is, it's also fashionable, and FULLRON ensures that it has not sacrificed style to make up for performance. It goes with most outfits (although we wouldn't wear it at the local pool, obviously) and can add character to an everyday outfit you feel is missing something, even if you can't put your finger on it. If you're not totally satisfied, there's a 90-day money-back guarantee, but even if you're on the fence waiting for it to arrive, we're sure you'll have complete confidence one you first wrap it around your neck. Our guide to the best heated jackets features more awesome clothes for cold winter days, so check them out.
Key Features:
30 colors / styles
Cotton & cashmere
Super soft and warm
Fashionable
90-Day money-back guarantee
Fine texture
Warm
72" x 12"
Specification:
Brand

FULLRON

Weight

6.56 Ounces
Livativ Bleu Nero Luxurious Winter Scarf For Men
Maybe 37 colors aren't good enough, though and maybe you want to explore all your options before deciding which scarf is right for you. The Livativ Bleu Nero Luxurious Winter Scarf might be the option for you. It boasts 45 colors and provides a variety of styles to find the right one to suit you, all the while delivering high-quality weaving you can trust to keep you warm and last through many winters to come.
The cashmere-esque material is soft and comfortable and it's also easy to care for, meaning you can either hand wash it or dry clean it to keep it in top condition. The scarf measures 70" x 12", giving you several ways to wear it to find your perfect scarf style, while the small fringes on the ends add a touch of flair.
Whether you're looking for a Christmas gift for yourself or somebody who's always complaining about how cold they are, this is a fantastic choice to stop all that whining and help a brother out. It won't keep you warm exploring the Arctic Tundra, but for staying warm navigating the crowded city streets or heading out on a quick fall hike, it definitely does the job.
And for more stylish options like this, be sure to check out our guide to the best bandanas.
Key Features:
45 colors / styles
High quality weaving
Cashmere-like
Easy care
70" x 12"
Warm
Comfortable
Small fringes
Specification:
Brand

Livativ

Model

BN-SLD-BLKFGB

Weight

4.8 Ounces
Love Lakeside Cashmere Winter Feel Plaid Scarf For Men
If you're looking for the best scarves for men but also have a budget in mind, the Love Lakeside Cashmere Winter Feel Plaid Scarf is the one for you. Our choice for the best value scarf around, it comes with 33 color and a variety of styles to help you match with your wardrobe with ease.
Measuring 65" x 12", it's not as long as our other picks but we're sure you won't miss 5" too much (let's not get into that, now, though). The 3.5" fringe makes up for this, though, and makes it more than a boring old block scarf you could make yourself out of a collection of old sweaters.
The cashmere-like material is soft and feels cozy around your neck whether wrapped up warm or letting it hang loose as you try the just-don't-care attitude and succeed better than you ever expected. It's also versatile, suitable for both office and casual occasions, and while it claims to be a winter scarf, you will get a lot of use out of it all year-round. It also makes an amazing stylish gift.
Key Features:
33 colors / styles
65" x 12"
3.5" fringe
Soft to the touch
Classic style
Versatile
Dry clean or hand wash
Cashmere-like
Specification:
Brand

Love Lakeside

Model

B019D68AQW

Weight

4 Ounces
Alpine Swiss Soft Winter Scarf
It doesn't offer as many color and style options as our other selections so far, but for simple, no-nonsense versatility, the Alpine Swiss Soft Winter Scarf is one of the better options for when you're not quite sure you'll get away with too much flair when striding into the office following a sudden drop in temperature.
It's 100% acrylic to ensure durability, but it still offers the comfort you crave while ensuring you stay warm and this coziness combines with an elegant look to make it one of the more professional options we've selected. It measures 80" x 12", which is one of the longest scarves we've included, and offers a variety of tying options so you can feel you're trying something new every day. At least until you find the right style for you.
It's fashionable and goes great with a shirt and tie or loose collar, while also being great to wear to fancy Christmas dinner dates with your partner. For more of an incentive, Alpine Swiss make a donation with every purchase, you can feel good about yourself while also looking great. For more stylish clothes like this, check out our guide to the best flannel shirts.
Key Features:
10 colors / styles
100% acrylic
80" x 12"
Year-round wear
Charitable donation with every purchase
Cozy and elegant
Fashionable
Specification:
Brand

Alpine Swiss

Model

By Alpine Swiss

Weight

7.2 Ounces
GERINLY Urbanstyle Summer Scarf
The GERINLY Urbanstyle Summer Scarf is a long and wide scarf perfect for you recreating your mid-2000s fantasies of being a proper rock 'n' roll star just like your indie rock heroes. This lightweight design is an excellent summer option and helps protect from sun both sun and sand while enjoying your vacation.
It's available in 6 colors, which is good for the indecisive readers among you, and these colors are interesting enough to enhance your look, but aren't too out there that they distract from the overall style. It also allows for a variety of wearing options, and you'll get away with wearing it through most of the year without wishing you had something a little thicker.
The unique style also works to keep your neck cool, which isn't what you'd expect from a scarf, but it's a lifesaver for protecting you from hot and humid conditions and it'll also protect your head while on the beach if you wear it like a headdress which you can't save about all of our selections. You can combine this scarf with some of the best American made jeans from our list.
Key Features:
6 colors
80.7" x 31.4"
Versatile wearing options
Lightweight
Cotton and linen
Stylish
End tassels
Protects from rain and cold
Specification:
Brand

GERINLY

Model

ba7-6dee4a5

Weight

4 Ounces
Great for the colder months, the Duo Soft Scarf comes in 16 colors and styles and is a wholly professional choice great for completing your Yeah, I'm Totally Grown Up Now look you've been trying so hard to cultivate. It boasts 100% Viscose fiber which is close enough to cashmere that few will recognize the difference, and if you've never worn cashmere before, you'll find this one of the softest materials you've ever encountered.
On top of it being soft and comfortable, the wrinkle-resistant design and anti-pilling properties keep it in top condition, so you can rely on this scarf for many years after buying it. While we stand by all our selected products, this one is the first we've found with such dedication to keeping you looking suave.
Despite its more professional appearance, it's still versatile being over 70" long to provide a variety of potential wearing choices so you can mix it up a bit. The colors are simple but also allow you to show off your personality, while its lightweight and warm design ensures satisfaction whether wearing it all day or just running to the store. Perfect to wear with your favorite chinos.
Key Features:
16 colors / styles
100% Viscose fiber
Soft and comfortable
70.8" x 11.8"
Anti-pilling
Wrinkle resistant
Versatile wear
Lightweight but warm
Specification:
Brand

Duo

Model

B075L4MYHF

Weight

6.1 Ounces
OHAYOMI Winter Cashmere Scarf
If you're looking for a scarf brand that offers more styles than you could choose from, the OHAYOMI Winter Cashmere Scarf is the perfect one for you. Don't be intimidated by the choice and instead embrace the variety in front of you to find the right scarf to suit you.
The combination of cotton, cashmere, and mulberry silk means it's breathable and lightweight but also durable so you can feel confident it's not a one-season wonder. The fabric is also non-itchy ensuring comfort and stops you looking like you're suffering from a nasty case of adult lice (because no one wants that). The possibilities are versatile, and the standard 70+" length means you can find which tying style best suits you. And if you're not completely happy (although we doubt it) there's a 90-day money-back guarantee for you to take advantage of, even if it's just to try out a different pattern and styler from the same brand. Our guide to the best Columbia jackets features more pieces of clothes you will like.
Key Features:
34 colors / styles
Cotton, Cashmere, and Mulberry silk
70.9" x 11.8"
90 day money-back guarantee
Versatile wear
Breathable
Durable
Non-itchy
Specification:
Brand

OHAYOMI

Model

sku_menscarf_20

Weight

5.6 Ounces
Gallery Seven Winter Scarf
Our final choice in our search for the perfect men's scarf is the Gallery Seven Winter Scarf which is available in 6 colors and boasts a unique Herringbone design to add a touch a touch of vintage, effortless flair to your outfit. You can take your pick from combinations of Gray and other colors, or match additional colors options to find the right one to suit you.
It is made from 100% acrylic which ensures a lightweight and breathable wearing experience to prevent overheating when on the move. However, it's still sure to keep you toasty when required to, and ensures you look good while you do it. The scarf is also cozy, while the feathery soft feel means you may never want to take it off.
Measuring 70.8" x 12", you'll get the standard length to ensure you can attempt a variety of different wrapping options, and it also won't take up too much space in your day pack or messenger bag if you get too warm during your commute. To sweeten the deal, it also comes in an elegant gift box, which adds a touch of class whether you're planning to give it to someone as a present or just treating yourself.
Key Features:
6 colors
Herringbone design
100% acrylic
Lightweight
Breathable
70.8" x 12"
Cozy and warm
Feathery soft
Specification:
Brand

Gallery Seven

Model

GMS093-1-GR

Weight

10.4 Ounces
Runtlly Men's Winter Cashmere Scarf
If you're looking for an affordable scarf, you don't necessarily have to compromise on style. The Runtlly Men's Winter Cashmere Scarf might cost less than $10 but it still looks fantastic, feels snug around your neck, and keeps you toasty and warm. It's obviously not made from cashmere as advertised; it would cost at least 10x more if it did. However, the material is soft and doesn't cause any skin irritation. It's most likely a blend of cotton and polyester. 
The scarf measures 15" x 75", so it can be worn in a number of different ways. It's also available in four different colors, allowing you to pick one that matches your coat. We wouldn't normally recommend a product that comes from a product that makes false claims about the material but the customer reviews speak for themselves. If it's a bargain scarf you're looking for, this one definitely fits the bill. You can match it with a nice casual blazer and have a perfect fall outfit.
Key Features:
Measures 15" x 75" 
Available in six colors 
Super soft material 
Plaid or striped pattern 
Made in China 
Specification:
Brand

Runtlly

Weight

4.8 Ounces
Scarf For Men Buying Guide
How We Chose Our Selection Of Scarves For Men
Even though it's not yet the season, you'd expect to wear a scarf, we wanted to get a head start. With so many great options available, we used our tried and tested method to ensure you're ready for when the cold weather comes rushing in.
Brand - Brands are the first thing we recognize when looking at a product whether it's a car, watch, or scarf. Some of you may not have heard of some of these brands, but that doesn't mean they're any less reliable, and we've taken care to find brands that deliver nothing but high quality.
We also didn't want to focus solely on one or two brands, as that can get monotonous, so finding a range of interesting brands for you to explore was important to us.
Price - Sure, it's just a scarf, but the price is another factor that dictates its quality. Too cheap, and it will fall apart after just a few wears. Too expensive, though, and it will put off most of our readers.
We found a fine balance between affordability and quality, and we hope that no matter how much you spend on your scarf, you'll realize you made the right decisions regardless of your budget and needs.
Reviews - Finally, reviews are our favorite part of the selection process as they offer us so much information that we can't always glean from merely looking at the product. Through these reviews, we can get an idea of comfort, itchiness, softness, durability, and more to help us understand which scarves are worth recommending. Without these reviews, we wouldn't be able to give you the high quality selections every day.
Features To Look For In Scarves For Men
Even though we've given quite a few options for your brand new scarf, we also know you've likely got your eye on at least a couple of them. Before you go ahead and click to confirm your other, check out these key features to think about before buying.
Material - Scarves should be soft and cozy but also allow your neck to breathe to prevent overheating and discomfort. While high, high end scarves use cashmere, we've focused on the more affordable cashmere-like material. Other options include linen (great for summer), acrylic, and cotton.
Style - To fringe or not to fringe? To go for width and breathability over coziness? You likely know what type of scarf you want to buy, but consider how the style will match with your clothes and outfit. Also think about where you're wearing it. As more elaborate styles may not be suitable for the office, whereas styles which are a little too standard can make your outfit look drab where you actually want the opposite.
Season - While scarves are mostly a winter and fall garment, they still have their place in summer and spring. However, you've got to know what kind of scarf to wear during these months. Wearing heavy cotton scarf in August may not be too comfortable, while a linen scarf in the middle of December means you may look good, but you'll also be far too cold.
Pattern - Choosing between a solid color or patterned scarf helps you decide how this scarf will be worn. If you want to show off your personality and add flair to your outfit, Herringbone or Plaid scarves are a great choice. You may just want a simple, no-nonsense design, though, and so a single color or two-color option will be perfect.
Length - Long scarves offer you more options for tying but are also prone to being bulkier, and if you prefer to wear them as a mere fashion accessory (and not tie them) you risk catching them in doors, dragging along the floor, and getting damaged. An average scarf length is 70", and you can expect a typical width to be 12", although this varies between brands.
Sources:
6 Ways To Tie A Scarf: How To Wear It Stylishly - The Gentlemanual
Sign Up Now
GET THE VERY BEST OF GEARHUNGRY STRAIGHT TO YOUR INBOX