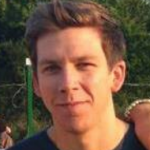 Trying to dress to impress while travelling is a pretty tough combination to keep on top of. You either end up frantically trying to fold all of your garments so that they come out of your luggage crease-free, or, you end up hoping and praying that your hotel has a working iron or trouser press. What we're trying to say, is that there can be a lot of pressure when it comes to looking sharp after hours of travelling; but it doesn't have to be that way. We want you to feel confident and look smart no matter what, wherever you are. And, with the help from the very best garment bags listed in this buying guide, you'll be able to achieve just that. From one perfectionist to another, it's time to unleash your next travelling companion which you've waited so long for.
The Best Garment Bag
Garment Bag Buying Guide & FAQ
Have you got some more questions to ask before purchasing a garment bag? We understand that you want to make sure everything is in tip top condition before clicking that purchase button, so take some time to read the below section of this buying guide to settle any further queries you may have. From learning how we select featured products to a FAQ which will be sure to answer some general questions you may have, we can guarantee that you won't have to look elsewhere after having a read of the below. We want to provide you with nothing but reliability and guidance, so when there's positives we'll highlight them, and when there's negatives we'll be honest about them. Gone are the days of glossy marketing stunts full of empty promises; our guides are a true reflection of what you can expect in this day and age.

How We Chose Our Selection Of Garment Bags
It can be tough deciding which garment bags to feature on our buying guide when there are just so many to choose from. We knew it was going to be a challenge before we even began, but we decided that it would be extremely beneficial to readers all over the globe who are looking to make the best decision possible. You don't deserve to buy a poorly made product which will only last one trip; you deserve an item which will serve you for years to come and never disappoint. So, aside from the quality of the product and all the features that come with it, we looked very closely at the following attributes: reviews and price.
Reviews - We only feature products which have been tried and tested by hundreds of people from different walks of life. It's all well and good trusting what a brand says about their own product; but what do members of the public who have used it on a daily basis have to say? We spent hours upon hours reading Amazon reviews for every single product we came across, in order to ensure that only the best ended up being featured on this buying guide. From highs to lows, we've read it all, and can now happily say that the products you come across today are 4/5 star rated products with a whole army of people who would recommend using them. We know patterns of positivity when we see them, and every single garment bag on this buying guide has generated authentic and honest reviews.
Price - Price can be a tricky factor to assess, as each individual will have a different budget in mind when purchasing a garment bag. We do, however, know that no one wants to spend an unnecessary amount of money on such a simple prospect, which is why you will find that every single garment bag on this guide has an affordable price tag. There will be some garment bags which are even below $20, but don't worry, they are still of excellent quality; guaranteed. It's important that our buying guides are accessible for absolutely anyone, and we hope that you find the product you're after.
Expect to see prices from $14 right up to $200. You may notice that the price reflects on the features of the bag, but we've got the best of the best from each price range, so you'll never have to feel left out.

Garment Bag FAQ
Q: Do garment bags prevent wrinkles?
A: Yes - the majority of garment bags have the sole purpose of preventing wrinkles in your clothing. If you're looking for a garment bag which will prevent wrinkles, then make sure that it has at least two straps which will keep your clothing secure. It's also worth looking out for a bag which has a hanger hole, so that your clothes won't lay folded up for longer than they need too. To put it simply, garment bags do prevent wrinkles, just as long as you use them properly.
We highly recommend checking what type of straps are used on the garment bag before you make a purchase. Sometimes, producers will think they're adding secure straps, when in reality, they serve no purpose towards keeping your clothes stable. For best effect, opt for straps which are weighted down and have little slack. These features will be sure to give you the best result.
Q: How do I pack suits to reduce creases?
A: If you're using a garment bag, then you're already there! Simply lay the suit out straight in your garment bag, secure it tightly, and then fold the bag accordingly. The straps will be the main factor keeping the suit in place and wrinkle-free, but the design of the bag will also play a huge role in this, too.
If you need to fold the suit, however, then make sure that you fold the jacket arms first, and then fold it in half lengthwise, and then horizontally. This should avoid any unwanted crease marks. From here, you can fold the suit trousers around the jacket, for extra protection. We really do recommend getting a garment bag though, as this will do all the fiddly work for you.
To avoid the disappointment of creases even when you are using a garment bag, make sure that you don't leave your suit sitting around for long periods of time. Of course, little can be done about this while traveling, but as soon as you get into your car or accommodation, use a hanger to give the suit some breathing room. More times than not, your garment bag will have a hanger attached or a hanger hole which can be used, so you won't have to go through the time-consuming process of taking the suit out of the bag every time you wish to hang it up.

Q: Can I take a garment bag as a carry on?
A: As long as the garment bag of your choice fits in with the airline's rules and regulations, then you'll be able to take it as a carry on. In fact, most garment bags are designed with this exact purpose in mind! With the majority of garment bags on this guide, you will find that they can be safely stowed away in the upper shelves on a plane, and attached to your other pieces of luggage for easy transport. We doubt you want your expensive garments rattling around with all of the other large pieces of luggage on a plane, so luckily, the majority of garment bags can be used as a carry on.
You can even get 2 in 1 garment bags which double up as a weekend bag, perfect for flights or road trips. This is probably the best type of bag to opt for if you like to stay stylish wherever you go, as we understand that some garment bags don't always give off that fashionista vibe that so many men strive for. In our opinion, though, garment bags look great! What better way to show off that you mean business than with a bag dedicated to your suits. You'll get heads turning for all the right reasons and leave people wondering where you're off too. There's nothing better than a sleek mysterious vibe.