Best Sanuks for Men in 2022: Unconventionally Good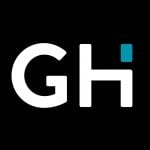 This product guide was written by Cody Gildart
Last Updated
January 22, 2021
GearHungry may earn a small commission from affiliate links in this article.
Learn more
The year 2020 emerged as the year comfort reigned supreme. As the world slowly gets back up to speed, we're likely to see comfort remain king for some time. Now is a moment to invest in clothing that puts a smile on your face. Since 1997, Sanuk shoes have done precisely that.
A pioneer in lo-fi innovation, Sanuk made a name for itself with the Sidewalk Surfer, a fabric shoe upper on a cushioned sandal sole. Equal parts flip flop, casual loafer, and boat shoe, the sandal-shoe became a quick favorite for surfers, climbers, and boaters. Find people having fun outdoors, and you'll find Sanuk's footwear around the campfire at the end of the day. The creativity that produced the Sidewalk Surfer also gave us the ultra-comfortable Sanuk Yoga Mat sandals and the whimsically fun FurReal flip-flops made from corduroy, astroturf, and faux leopard. This playful attitude and a flair for super functional design turned Sanuk into a global brand.
Today, Sanuk offers many different styles and collaborations. It has kept the fun — and the function — and is now innovating with sustainable materials and other ways to do good. Sanuk's mission is to make people smile, and with a name that means "fun" in Thai, the company is well on its way to fulfilling that mission.
If you want to get yourself or a gentleman you care about an unconventionally comfortable pair of Sanuk slip-on shoes, there is something for everyone in this review of the Best Sanuks for Men.
The Best Sanuks for Men
You can't go wrong with a classic, and the Vagabond Sanuk for Men is the original Sidewalk Surfer. With a washed canvas shoe upper on a sandal bottom, these dressed-down kicks are comfortable with a little more protection for your feet than you find with a regular sandal. Sliding the Vagabond on and off is easy with dual elastic goring, and the high-abrasion rubber sole is surprisingly durable. The canvas upper has a raw, funky vibe with distressed seams and a unique look that will wear over overtime.
This shoe comes in various earth tones that make it an excellent match for summer shorts when the sun is up or jeans after surfing the last set or climbing the days' last route. Of course, the real story here is comfort. The reason that athletes can wait to slip into their Sanuks footwear is because of how great the shoes make your feet feel when you're just cruising around. Don't just listen to all the fuss; grab a pair of Vagabonds and discover for yourself.
Key Features:
Classic Sanuk style and comfort in an innovative sandal-shoe design
Canvas uppers with distressed visible seams
High-abrasion sandal-style outsole
Easy on, easy off with elastic in the tongue
Specification:
Brand

Sanuk

Model

SMF1001-BOUT

Weight

6 ounces
Another offering inspired by the Sidewalk Surfer design, the Chiba Sanuk for Men, is a chill way for your feet to end the day. Chibas are also great for rolling out of bed and hitting the beach to see the sunrise. Basically, this is a shoe you want for the beach or if you want to fool your feet into thinking they are at the beach. Slip these on while chillin' on your couch, and your feet will think they went on vacation. The Chiba features a rough-hewn, slub grain textile upper with frayed edges on the signature EVA sole. If the name of the game is comfort, this classic Sanuk is a clear winner.
Be sure to check out our guide on top-selling moccasins, as well, for more classy and casual footwear like this.
Key Features:
Classic OG sidewalk surfer sandal-shoe styling
Slub grain textile with frayed-edge seams
Soft foam footbed with rubber outsole tread
So comfy you won't Chiba-lieve it
You Got My Back II Sanuk for Men
Sanuk is already blurring the lines between shoe and sandal, and the You Got My Back II Sanuk for Men takes this comfortable confusion to the next level. This backless-loafer iteration of the Sidewalk Surfer design is even easier to slip into before heading out the door. It is also possibly more comfortable.
The upper canvas features frayed edges and distinctive contrast stitching for extra visual pop, while elastic helps keep these slides securely on your foot. If you want Sanuks with breathability to deal with those deep humidity summers, these are the shoes for you. YGMBIIs even come with an AEGIS antimicrobial additive to keep your feet fresh even when the rest of you isn't.
Key Features:
Backless slide-on sidewalk surfer design
Handmade canvas upper with frayed edges and contrast stitching
Supersoft, high-rebounding molded EVA footbed
Vegetarian and vegan friendly
Specification:
Brand

Sanuk

Weight

5.2 ounces
Vagabond Tripper Sanuk for Men
The Vagabond Tripper Sanuk for Men updates the classic Sidewalk Surfer design for a more versatile shoe. The Tripper features the classic Vagabond silhouette on a thicker, high-density rubber outsole. The heavy woven canvas upper comes in rich earth tones and provides lightweight, all-day comfort in a shoe that can pass for casual office wear or a summer church shoe. A soft flannel lining and high-rebound midsole add extra ahhhhhhhhh for your feet, while the antimicrobial lining will reduce any unwanted odors. Finally, you can cruise around the school or the office in comfort without wearing socks.
Key Features:
Classic sidewalk surfer design on a thick, high-density outsole
Woven canvas upper suitable for the casual office or school wear
Flannel lining and high-rebound midsole for ultimate comfort
Antimicrobial lining for odor control
Specification:
Brand

Sanuk

Weight

11.4 ounces
If you want a different take on the Sidewalk Surfer looks, the Rounder Sanuk for Men may be perfect. While this shoe adopts the classic design, it also iterates on that design with a fresh "no-ledge" sole wrap, pulling the rough, slub canvas textile almost to the ground. The result is a dressed-up look with that same dressed-down comfort you have come to expect from Sanuk by now.
The heavy canvas upper features the frayed edge look with a wide profile slip-on construction. The EVA footbed comes with an antimicrobial additive to control the bacteria that cause odor. If you want Sanuk style and comfort in a shoe suited for use all around town, consider taking the Rounder out for a spin.
You will find more stylish & comfy options like this by browsing our list of the best boat shoes on the market.
Key Features:
Classic sidewalk surfer design with "no-ledge" sole
Slub canvas textile upper with frayed edge look in rich earth tones
EVA footbed with an antimicrobial additive for odor control
Vegan friendly
Specification:
Brand

Sanuk

Model

SMF10113-BRN

Weight

8 ounces
If you want all the comfort of Sanuk sandals with hemp's sustainability, the Hemp Sanuk for Men may just be the perfect shoe. Let's face it; if you are considering hemp shoes, you might be into chillin' hard. If so, the smooth style and mellow vibe of this Sidewalk Surfer will take your chill to the next level.
The uppers are hemp with frayed edge details and a poncho liner that adds color and contrast. The high-rebound molded EVA footbed offers supreme comfort with the antimicrobial additive to reduce odors. From the chaise by the pool to the couch to stay cool, the Sanuk Hemp is so comfortable it should be illegal.
Pair the Hemps with your favorite v-neck t-shirt to complete your casual summer look.
Key Features:
Hemp material sidewalk surfer with frayed edge look
Poncho liner for color pop and contrast
Durable EVA outsole with happy u logo tread
Antimicrobial footbed additive for odor control
The Sanuk TKO 2 will knock you out with how comfortable a shoe can be when you build it from a sandal. The TKO 2 features all-around padding in the heel, a cushioned tongue, and a rubber cupsole for the ultimate in engineered comfort. The canvas upper and rubber outsole give the shoe a casual sneaker vibe, which makes this Sanuk perfect for those occasions when you need a bit more shoe than a sandal. Your feet won't mind at all, as the lightweight construction and soft EVA footbed with antimicrobial additives keep them cool and relaxed no matter where you are.
Key Features:
Casual sneaker styling with classic Sanuk feel
Padded heel, cushioned tongue, and rubber cupsole for comfort
Inspired by iconic sidewalk surfer design
Vegan friendly
Specification:
Brand

Sanduk

Model

1117030

Weight

1.85 pounds
Sanuk Beer Cozy 2 Flip-Flop
When Sanuk chooses to do sandals, the Beer Cozy 2 Flip-Flop proves that it knows how to do sandals right. These flip-flops excel in the two areas you want from a sandal with an insanely soft sole and wide, comfortable straps. The comfort comes from real yoga-mat footbeds with an arch cookie that provides just enough support sitting atop a sponge rubber outsole. The straps features synthetic leather with a soft neoprene lining to keep your feet smiling. Nylon webbing toe posts add durability to keep the cozy going all season.
Key Features:
Flip-flop design brings sandal-shoe innovations to a true sandal
Insanely soft yoga-mat footbed and sponge rubber sole
Arch cookies provide essential support
Wide, neoprene-lined synthetic leather straps
Specification:
Brand

Sanuk

Model

SMS10868-BLK

Weight

6 ounces
The Sanuk Pick Pocket takes sidewalk surfing to the next level with the addition of a stash pocket for storing money, an ID card, or your own tiny secret. This addition makes the Pick Pocket a great choice for the beach or pool, as you can slide a key or cash safely away. The addition of the pocket also changes the appearance of the shoe a bit. The seams are more finished on a textile upper in a tighter weave than some of the other Sidewalk Surfers. The Pick Pocket comes in earth tones with a custom print lining and the comfortable cushion you have come to expect from Sanuk.
For more formal occasions, be sure to pick our favorite pair of sneakers to wear with a suit from our list.
Key Features:
Classic sidewalk surfer with stash pocket sewn into the upper
Tight weave fabric with finished seams
Molded EVA footbed with an antimicrobial additive
Sponge rubber outsole with happy u logo tread
Specification:
Brand

Sanuk

Weight

5.8 ounces
When the days start to get short, and it gets a little chilly around the campfire, it's time to grab the Sanuk Donny Chill Loafer. This version of the Sidewalk Surfer is made of woven Baja blankets and lined with fuzzy faux wool. Slip your feet into warm, cozy comfort and enjoy Sanuks year-round.
The frayed edges and vibrant Baja colors will make it look like you're walking the narrow streets of Centro Viejo in San José del Cabo no matter where you go. Even if it's just a couple of rooms over to hop on a Zoom meeting. Your feet will say gracias, and your friends will say olé when you kick it in the Donny Chill. 
Make sure to browse our list of the top Cuban collar shirts for more cool summer wardrobe items.
Key Features:
Custom woven Baja blanket uppers with faux shearling liners
15% recycled EVA blown rubber outsoles
Classic sidewalk surfer for chillin' in chilly weather
Molded EVA footbed with an antimicrobial additive
Specification:
Brand

Sanuk

Model

1112772-NBNK-08

Weight

13.62 ounces
The Sanuk Hi Five is the Sanuk for the twenty-first century. Inspired by the classic design, this new shoe is jam-packed with comfort innovations. From the ground up, these are built for comfort and speed. You are walking on memory foam footbeds on top of an ultralight, extra-cushiony cupsole. Your foot finds the comfort zone by sliding into supple washed canvas uppers in a snappy sneaker design with a distinctive Sanuk look. Achilles pads ensure you can go all day in a pair of Hi Fives. Hi-Five!
And if you are looking for additional comfort, check out our guide on the most popular walking shoes out there.
Key Features:
Casual sneaker design inspired by the classic Sanuk look
Soft and supple washed canvas upper with canvas lining
Memory foam footbed on light and cushioned cupsole
Achilles pad for comfort and secure fit
Specification:
Brand

Sanuk

Model

1109240

Weight

6 pounds
You might think that when winter really sets in, your Sanuks will find a home in the closet until the snow melts. The Sanuk Chiba Chill proves that not all Sanuks need to hide for the holidays! This version of the Sidewalk Surfer is flocked in fleece with a wooly look that is perfect for those chilly sunset walks on the beach or for shuffling downstairs in the morning to put on some coffee. The faux shearling liner's spillover design will show your crew you aren't crazy as you make your Sanuk smile an all-year thing.
Key Features:
Faux shearling-lined classic canvas sidewalk surfer
Wooly look with a spillover design and wooly seams
Antimicrobial footbed for cleanliness and coziness
Sponge rubber outsole with happy u logo tread
Specification:
Brand

Sanuk

Model

1094602

Weight

7 ounces
Sanuks for Men Buying Guide & FAQ
Features to Look for in Sanuks for Men
The Sanuk brand rests on a foundation of fun and comfort. The main feature to look for is comfort, and to get that, you can pretty much choose any pair of Sanuks off this list. The other features you want will depend on how you will use your Sanuk sandal-shoe. If you're more on the sandal end of the spectrum, the relaxed Sidewalk Surfer styles are a great place to start. If you want more of a shoe, see if the casual sneaker look works better.
Style – A lot of Sanuk's models are either Sidewalk Surfer style or inspired by this classic design. More recent designs pull style elements from the Sidewalk Surfer forward with an updated look and the latest innovations. This array of combinations allows you to dial your style to fit your personality and how you will use the shoe.
Material – Sanuk's shoes come in various materials but are all pretty dressed down. The company has made its name with the comfortable sandal-shoe, and it makes this shoe out of everything from a thick, slub grain textile to the classic beach-look canvas and even sustainable, hippie-friendly hemp. The company is known for experimenting with different materials for their uppers, so if you like your Sanuks, you can keep an eye out for more exclusive looks and colorways.
For the soles, Sanuk again places a premium on comfort and uses a variety of materials. While most models use an EVA footbed paired with a sponge rubber sole, some models feature lo-fi innovations like yoga mat flip-flops and memory foam footbeds. Check out the casual sneaker Sanuks for a more modern sole design and materials.
Color – Sanuk offers a wide variety of colors to complement your wardrobe and satisfy your personal taste. The company provides muted earth tones and your standard black/brown/grey colorways that work so well for most guys. For those who like more bold and vibrant colors on your footwear, check out their online catalog. You may be surprised to find some Sanuks that put a little pop at the end of your legs.
Comfort – More than anything, Sanuks are comfortable. The company wants to put grins on chins, and it knows the way to do that is to make your smile start at the tips of your toes. Everything about this shoe gears towards comfort, and it's been that way from the start. Sanuk pioneered the flip-flop without the little thing between your toes, put a yoga mat in the footbed, made flip-flops out of corduroy. Sanuk set out to make feet smile, and the shoesmith has succeeded in amazing ways. Try a pair, any pair.
Fit – For fit, it is always a good idea to order your Sanuks true to the size you wear in most flip-flops or sandals and adjust if needed. The Sidewalk Surfer fit should be secure on the foot without too much room at the toe. Sanuks are socks-optional footwear but be aware that wearing a thick sock may affect the shoe's fit. It's also good to note that Sanuks wear-in over the first week, so the fit improves as the shoes conform to your feet.
Durability – Sanuks are surprisingly durable. Canvas and sponge rubber doesn't sound like it should last, but the slip-ons are well made and sturdy. If you are using your Sanuks as a crag shoe to give your feet comfort and relief between burns on your sick bouldering project, you can expect a solid season of wear. If your pair is reserved for puttering around the house and maybe barbequing ribs, you can get a great deal more out of your Sanuks.
Waterproofness – None of the shoes on our list of the Best Sanuks for Men are waterproof. The men's Sanuk slip-on shoes are designed to act like a sandal in the water, with perhaps a bit more drying time. If you want to have fun at the beach, you need a pair of Sanuks, not a waterproof shoe.
Sanuk for Men FAQ
Q: Are Sanuks good for walking?
A: As a sandal-shoe hybrid, Sanuks are slightly better for walking than a pair of flip-flops but not as good as a pair of dedicated shoes. These shoes are built more for comfort than for speed, as the wide footbed and loose canvas upper hold the shoe securely to the foot only slightly better than your regular flip-flops. If you want to go a bit further in your Sanuks than ordinary sandals might allow, check out some of the casual sneaker models that feature a more durable and cushioned cupsole.
Q: Are you supposed to wear socks with Sanuks?
A: The classic Sanuk was born in southern California, so it has deep roots in the sockless culture of that part of the world. All of the Sidewalk Surfer models and Beer Cozy Flip-Flops are for sock free feet. Even the casual sneaker models would look good without socks. But if you want to put on a thin pair of socks to keep your feet warm, it is possible thanks to the shoe upper. One expert on wearing socks with sandals wrote the definitive answer in their online review, saying, "Ich die selbstverständlich OHNE SOCKEN trade!"
Q: Can you wash Sanuks?
A: Yes! Like most sandals, Sanuks are for the hot months, and keeping your pair clean will improve your experience and the experience of those riding along with you. For non-leather Sanuks, a cold wash in a standard machine with color-safe detergent will clean the shoes. Do not put Sanuks in the dryer; let the shoes air dry instead. For leather Sanuks, spot clean with leather cleaner only.
Q: Do Sanuk shoes stretch out?
A: Canvas uppers may stretch some over time, depending on your use. The sandal-shoe design is surprisingly durable, and the stretch won't alter the shoe's lifespan. Several online reviewers mention that wearing thick socks while you break in your Sanuks can make the shoes feel roomy when you wear the shoes without socks.
Q: Are Sanuks waterproof?
A: Sanuks are a true sandal-shoe, which puts the sandal part first. You can wear your Sanuks in the water, and the shoes will perform about as well as a standard pair of flip-flops, with your feet getting about as wet. The Sidewalk Surfers tend to fill up as you pull your foot out of the water, so drain holes have been added to facilitate walking in the surf and shallow water. This style will require more time to dry than a standard sandal. So, Sanuks are not waterproof, but water friendly.
Q: Are Sanuks vegan?
A: Some models of Sanuks are vegan-friendly, and this guide clearly identifies those models in the key features. Sanuk is a brand committed to high levels of corporate responsibility, including making vegan shoes, hemp shoes, and shoes out of recycled materials.
Sign Up Now
GET THE VERY BEST OF GEARHUNGRY STRAIGHT TO YOUR INBOX