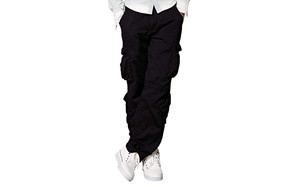 Match Men's Wild Cargo Pants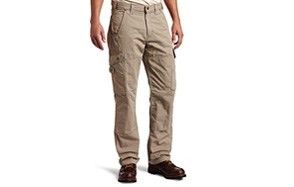 Carhartt Men's Ripstop Cargo Pants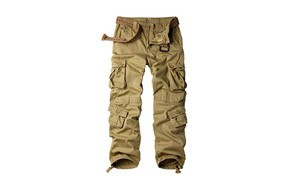 AKARMY Must Way Men's Work Pants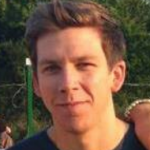 Cargo pants are a piece of clothing that have been accompanied by a broad range of notions, concerning their reason for existing. Some believe that cargo pants were made specifically for individuals who partook in outdoor or rough exercises. In recent times, however, cargo pants are now being worn for a broad range of reasons and countless outdoor activities. Due to their durability and multiple pocket designs, cargo pants are usually preferred by those who desire comfort both for work and leisure, making it an essential piece of clothing for those in engineering and construction fields. We have provided a comprehensive list of the best cargo pants on the market, also including the significant factors to consider before making any purchase.
The Best Cargo Pants
Cargo Pants Buying Guide & FAQ
How We Chose Our Selection Of Cargo Pants
Reviews - For every product reviewed on any online vending site, reliable salespeople will provide potential buyers with many reviews and faqs. When it comes to reviews and questions, there's a higher chance that other users or customers have also asked similar questions, or they have provided answers to your question in their report of the product. For this article, a series of reviews were analyzed to deliver adequate information on each item to all readers to enable them to make the best choice.
Price - The price of cargo pants is an extremely vital factor to be considered during the selection process of the perfect cargo pants. This is because every reader has his or her financial capability and budget. The differences in budgets encouraged our selection team to offer cargo pants with a wide range of prices. Each product recommended is of high-quality but comes at an extremely affordable price that many readers can afford.

Features To Look For In Cargo Pants
Size - The size of your cargo pants will determine how comfortable you will feel. It is advised that users must go for cargo pants that are slightly larger than your thighs to ensure that you can move with ease. Also, every cargo pant is meant to sit comfortably on your waist; thus, it is essential to try on your pants before making the final selection. as much as possible, opt for shopping in actual stores for your pants, instead of using the online platforms.
Comfort - Everyone seeks comfort when they go shopping for clothing. This is no different when searching for the perfect cargo pants. Most often, the best types of pants are made from cotton; thus they are extremely durable and breathable to enable you to move around freely during all your activities.
Pockets - The more pockets your cargo pockets have, the more space for storage you have. There are cargo pants with multiple pockets to keep all your handy items such as cards, house keys, tools, and your cell phone.
Belts - Cargo pants require the wearing of cargo belts. Some models offer belts, while others do not. The choice of a user will depend on one's personal preference.

Cargo Pants FAQ
Q: What are cargo pants?
A: A cargo pant is a piece of clothing that is used most often for construction and engineering activities. They are often rugged in design and are made to look like military clothing for a more appealing aesthetic. Cargo pants can be used for hiking, climbing, camping and many other activities.