Casual Yet Smart: The Best Men's Flannel Shirts Of 2022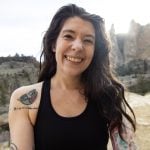 This product guide was written by Tuesday Kirby Kahl
Last Updated
January 19, 2022
Tuesday Kirby Kahl
Tuesday Kirby Kahl is a contributor at Gear Hungry. Her fierce love for the outdoors fuels everything she does. Her professional pursuits include writing, creating art, and photography. These professional passions allow her the time to live life outside as a rock climber, skier, runner, backpacker, paddle boarder, swimmer, and explorer. When Kirby is indoors, she enjoys tea, whisky, old films, cooking, and baking. Her product testing and feedback have shaped the design of everything from climbing shoes to candles.
GearHungry may earn a small commission from affiliate links in this article.
Learn more
It's hard to deny the appeal of a classic flannel shirt. It's the ultimate shirt for the outdoorsy man and it looks good on virtually everybody. I challenge you to find a man that doesn't look good in a flannel shirt. Haven't you seen every Hallmark Christmas movie? Honestly, I haven't but I'm pretty sure every man in them wears a flannel. This timeless piece of clothing is as iconic and classic as it is functional.
When looking for the best men's flannel shirts, it's hard to choose just one, so we've crafted this guide with plenty of options, from the well-insulated to the light and breezy… Once upon a time, the main purpose of the flannel long sleeve shirt was to keep the wearer warm so they were ideal for any type of physical work or activity. These days, the blanket shirt is as much a fashion statement as it is a warm and functional shirt. You'd find it difficult to look back over the last century and not find a decade where flannel shirts did not make an appearance. Choosing a great shirt among the thousands out there can be a challenge. We've looked at some of the best ones with all the important features in mind so you don't have to search any further.
The Best Men's Flannel Shirt
California Cowboy High Sierra Flannel Shirt
This is one of our tester's favorite winter pieces. The San Francisco-based California Cowboy's High Sierra Flannel sports a thermal shirt liner affixed to the soft flannel exterior, giving it a measure of warmth that is very welcome in the fall and winter months or even on those breezy spring days.
Like all of CC's apparel, the High Sierra is loaded with hidden features like a sunglass loop, a beer bottle pocket (very handy), a pen pocket, and a locker loop for easy hanging. You can talk with your hands, keep your favorite pen and sunglasses handy and keep your beer close. In addition, each shirt comes with a bottle koozie, a bottle opener, and a stack of delightfully weird conversation starter cards. One thing to note: these shirts tend to run a little small, so we recommend going up a size. 
Key Features:
Thermal liner for warmth
Made from luxury Portuguese cotton
Comes with a bottle koozie, bottle opener and conversation starter cards
Includes beer bottle pocket, a pen pocket and sunglasses loop
Specification:
Brand

Columbia Cowboy

Model

High Sierra
Line of Trade The Summit Flannel Shirt
If you're looking for a shirt that's a perfect fit for any season, Line of Trade's The Summit shirt is going to be your go-to. Thin enough to wear in the warmer weather of spring and summer, and perfect for winter and fall layering, this shirt is made with durable yet soft 100% brushed cotton flannel.
The Summit is brushed on both sides, so it feels as plush and buttery soft to wear for you as it is to anyone who happens to brush up against you. Haven't you heard that your flannel shirt brings all the girls to the yard? The resin buttons are a classy touch, while the tailored fit gives it a slim, stylish fit. No pockets, though. For more stylish options like this, check out our selection of the best collarless shirts.
Key Features:
100% brushed cotton flannel
Resin buttons
Double-sided brushed flannel
Tailored fit
Available in a variety of colors
Specification:
Brand

Line of Trade

Model

The Summit Flannel
KUIU Base Camp HW Flannel Shirt
Made with double-brushed heavyweight polyester, this flannel pairs a classic look with technical features. Where most flannels tend to lose their shape, the Base Camp is shrink- and wrinkle-resistant, thanks to the polyester material. The double-brushing keeps the shirt soft, and it only gets softer after repeated washings.
On test hikes in Northern California, the Base Camp was warm and cozy. Our tester reported that "it felt like hiking with a blanket wrapped around me." The fit and feel are dialed in (our tester is 5'8" and 220lbs, wearing a size large), and the heavyweight material held up to abrasion and wading through underbrush. Combine them with some of the top stretch denim jeans from our list, for a casual look.
Key Features:
Double brushed polyester 98% & spandex 2%
Shrink and wrinkle resistant
Two buttoned chest pockets
Button placket front & cuffs
2-way stretch, highly durable
Helly Hansen Lifaloft Insulated Flannel Shirt
For cold weather, it's hard to go wrong with PrimaLoft. And the Helly Hansen Lifaloft insulated overshirt (we refuse to say "shacket") is packed with 60 grams of the lauded synthetic insulate. The exterior of this shirt jacket is made up of 100% organic cotton flannel, while the mild stretch let our tester wear it without feeling tied up. But you know, some folks like that.
"Insulated shirts usually make me feel like I'm in a straightjacket," he said. "This just felt like a ridiculously warm version of my favorite flannel." Features of this innovative yet old-school design include snap buttons in the cuffs and center, soft-touch lining, snap-button chest pockets, and lower welt hand pockets.
Key Features:
Organic cotton shell with polyester lining
60g of insulation
Snap button cuffs
Snapp button chest pocket
Lower welt hand pockets
Specification:
Brand

Helly Hansen

Model

Shacket
Garphyttan Fixar Carpenter Shirt
Good luck pronouncing the name, but that's the only hard thing about this velvet-soft flannel. The softness doesn't equate with delicacy, however: this flannel has a tough, durable feel. The combination of soft feel and durability make it one of our go-to flannels. It's been a favorite for everything from multi-day outings in the woods to quick trips to the store.
This classic fit and feel are complimented by an innovative design tweak. First and foremost are the "armpit pockets" on the sides of the shirt. Placed about halfway up the torso, they've been a perfect spot for sunglasses, phones, and spare chargers.
Key Features:
Made from 100% cotton
Armpit pockets for valuables
Adjustable sleeves with wrist buttons
Folded collar
Super-soft yet durable
Specification:
Brand

Garphyttan

Weight

535g
Legendary Whitetails Men's Buck Camp Flannel Shirt
When it comes to choosing an authentic and top-quality flannel shirt, one of the best choices is the Legendary Whitetails Men's Buck Camp Flannel Shirt. Legendary Whitetails make their shirts to last so you will be getting a durable flannel that can go wherever you do. This classic shirt also comes in over 20 colors and designs that can take you from hunting and hiking to wood chopping or even having a beer with the crew on a cool afternoon. Buy several and you'll have a warm and durable shirt for any occasion. You can even wear it over a v-neck t-shirt and look as cool as hell!
Key Features:
100% cotton
Contrasting corduroy lined collar and cuffs
Made for lasting durability
Left chest pocket with pencil slot and button closure
Comfortable, relaxed fit
Specification:
Brand

Legendary Whitetails
Gioberti Men's Long Sleeve Flannel Shirt with Corduroy Contrast
Gioberti have made a flannel shirt that is warm and comfortable, yet looks fantastic. It is made with 100% cotton with a corduroy contrast fabric for that super soft touch. There is an amazing choice of colors to suit every man and at such an affordable price, this shirt is quality and value all rolled into one. You'll love this shirt so much you'll want more than one, so you can go for a classic red flannel shirt, an edgy black and white one, or one of the many other colors available. You may also be interested in some of the best all-occasion satin shirts from our list. Check them out.
Key Features:
100% cotton
Corduroy contrast fabric design
Comfortable and warm 
Fabric-lined collar
Left breast pocket with pen slot
Specification:
Brand

Gioberti

Model

LS-94FC
Alimens & Gentle Flannel Shirts
The Alimens & Gentle Flannel Shirt that we've picked has a bright red and black color scheme that screams lumberjack. Whether you are working outdoors, chopping wood or just want to bring your personal lumberjack fantasies to life, this product is the answer. If you want to look like you've just come from the timber yard, this is definitely the shirt for you, but there are other colors and styles available too. This scotch plaid flannel shirt is made in the USA from 100% cotton. Plus, it's available in 43 different colors and styles. So, if the lumberjack look isn't for you, there are plenty of other options. Being that it's quite cheap, it would also make a cool style gift under $25 for someone special in your life.
Key Features:
100% cotton
Soft and comfy
Two buttoned pockets
10oz thick flannel
Specification:
Brand

Alimens & Gentle

Model

ALM-M-CS-PL-1-A-MZGRED-XS
CQR Men's All Cotton Flannel Shirt
The best flannel shirts are the ones that are as tough as they look. You might look like a wood-chopping alpha male wearing it but if it rips when you lift your arms, you might as well throw it in the trash (or go up a size or two). Fortunately, the CQR Men's All Cotton Flannel Shirt is built to be tough, even against your muscles, Mr. Lumberjack. You can wear this top to work at a lumber yard, build a house, or go to a casual get-together at a friend's house. It's a shirt for all occasions. There are over 30 different variations of the traditional plaid pattern, as well as one-color styles. It's made from 100% cotton, has a corduroy-lined collar and cuffs, and a buttoned pocket on the left breast – a perfect men's shirt of excellent quality, just like some of these casual Cuban collar shirts from our list. 
Key Features:
100% cotton 
Corduroy-lined collar and cuffs
Left breast buttoned pocket  
Available in a variety of colors and designs 
Specification:
Brand

CQR

Model

Original Classic Flannel
Wrangler Authentics Flannel Fleece Shirt
Wrangler has been making high-quality clothes for over 100 years. It's no surprise then, that this is one of the best flannel shirts on the market – if you need a lightweight shirt that acts as an insulation layer, that is. If you're looking for high-quality clothing that isn't going to break the bank, Wrangler is the brand for you. I mean, have you worn their jeans? They are a staple item for every closet. Made from 100% polyester, this Wrangler Authentics Flannel Fleece Shirt is built for warmth and comfort. This brushed flannel shirt has a double-sided fleece design that will keep you warm during the cold winter months if you pair it with a thicker cotton base layer. This soft design makes it slightly less suitable for hard labor but we guess that most of you aren't professional lumberjacks anyway. 
Key Features:
100% polyester 
Two breast pockets
Double-sided brushed fleece 
Available in 13 colors 
Specification:
Brand

Wrangler

Model

ZHCZP1B
Amazon Essentials Plaid Flannel Shirt
Amazon Essentials makes some excellent-quality items including clothes that are considerably more affordable than big-brand alternatives. The Amazon Essentials Plaid Flannel Shirt is no exception – lightweight and soft, it's perfect for casual wear. It's not the most robust flannel shirt if you need a heavy-duty flannel button-down shirt for an outdoor adventure, but it serves its purpose as a casual shirt that works great for a brew, dinner or light-duty activities. Made from 100% cotton, it's lightweight, breathable, and comfortable. It has an open pocket on the left breast, rounded hems, and barrel cuffs. It's also available in a host (33 to be exact) of different colors and designs. We know that no closet is complete without a few flannel shirts. This wardrobe staple is a must-have and the Amazon Basics option means you can arm yourself with a Yosemite shirt for every day of flannel season. Here are some cool Hawaiian shirts that you may be interested in, as well. Check them out.
Key Features:
100% cotton 
Midweight flannel 
Left breast pocket 
Rounded hem and barrel cuffs 
Available in 33 colors 
Specification:
Brand

Amazon Essentials

Model

F17AE25000
Outdoor Research Feedback Flannel Shirt
There's a reason that the Outdoor Research Feedback Flannel is a perennial best-seller. Combining the soft brush feel of a cotton flannel fabric with the moisture-wicking properties of a performance shirt, the Feedback is a hybrid dream. Made with 100% polyester yarn-dyed woven plaid, the shirt is quick-drying, sweat-wicking, and breathable. Perfect for chilly days with light activity or a breezy hike.
The soft feel is classic flannel, but the performance properties made it a gem on shoulder season hikes. In addition, the burly weave gives it a feeling of structure and durability without making it overly hot. But heck, if you do start sweating, at least it'll wick that sweat away. For more must-have wardrobe items, check out our selection of top polo shirts.
Key Features:
100% polyester
Moisture-wicking
Two breast pockets
Soft & cozy with a burly side
Specification:
Brand

Outdoor Research

Model

Feedback Flannel
Dickies Men's Long Sleeve Flex Flannel Shirt
Dickies is an American workwear brand famous for its association with the skateboarding community. That's why the Dickies Men's Long Sleeve Flex Flannel has the perfect pedigree for a flannel shirt. It's designed to be tough enough for working men and has the fashion roots of a nearly bonafide skate brand. It's made almost entirely from cotton (99%) and has a tiny amount of Spandex (1%) to give it some stretch when you need it. This makes it both breathable and flexibly comfortable. The front of the shirt features two button-down pockets and it's available in eight colors. 
Key Features:
99% cotton & 1% Spandex 
Button closure 
Moisture-wicking 
Two button-down pockets
Available in eight colors 
Why Trust Us
Our tester for this guide is an outdoorsman with roots in many outdoor activities, like any Western man. I mean, he's from California, but that counts, right? These flannels have been worn in a variety of conditions from balmy days to light rain and cold, offering a full spectrum of options. Your writer, (hi, that's me!) is an outdoorswoman with roots mostly in rock climbing but I spend time paddling, hiking and skiing too. I'm an avid flannel wearer like every Pacific Northwesterner and rock climber. Few people spend as much time staring at men in flannels as rock climbers so it seems fitting that I'm here to tell you about men's flannel shirts. Ever seen a boulderer with only a beanie, open flannel and pair of jeans on? I have. What about a ski bum who's been in the same heavyweight flannel for four days straight? Yep, seen that too. You can't walk three blocks in Portland without seeing a bearded man in flannel.
Who This Is For
Are you an outdoorsman or lumberjack? Do you just want to look like one? Then a flannel shirt, and by default, this guide is for you. From the tried and true mountain men and ski bums to the bearded, IPA drinking flannel shrouded men of the PNW and American West (we know you're everywhere, there are just higher concentrations there), there's a flannel on our list for you too. Skaters, check out number 11, we to you covered too.
How We Picked
Selecting the best flannel shirts starts with first consulting our testing team here at GH and starting with their favorites. After that we looked at hundreds of Amazon reviews, tried and tested brands as well as best sellers!
How We Tested
These flannels were mostly tested in the dynamic weather and terrain of California. Our tester spends a lot of time outdoors and engaging in outdoor activities year-round. Tested in all seasons and conditions, you can be sure that these are some of the best men's flannel shirts on the market.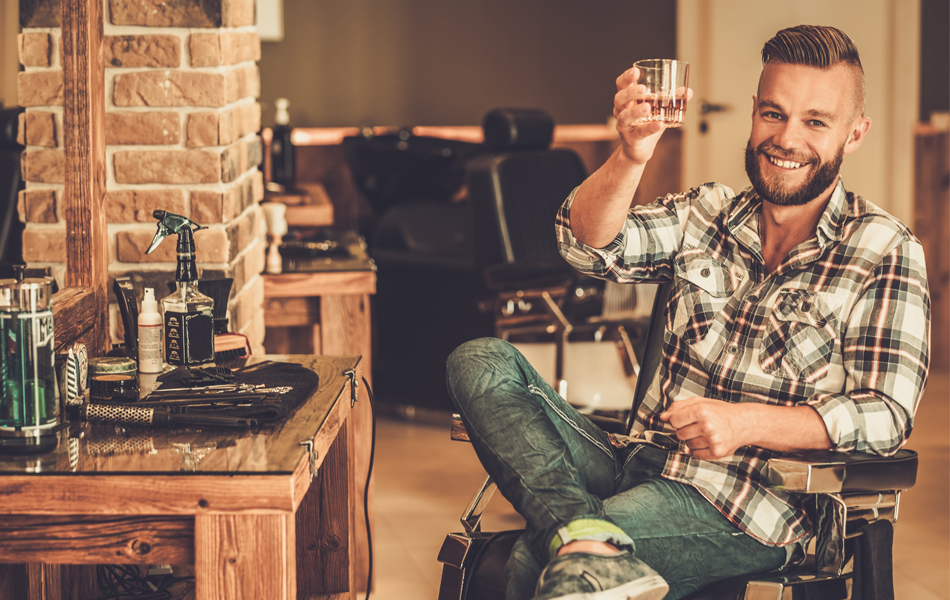 Features To Look For In Flannel Shirts
Comfort - Flannel shirts are traditionally considered workwear so if you are looking for a comfortable work shirt, you go for a cotton or cotton-blend flannel shirt. The same applies to any other type of activity like hiking, hunting, or even watching a football game. You want something that fits nicely so that you look, and breathable so you feel comfortable all day long, and even into the evening if you need it.
Weight - Most people don't like clothing that is cumbersome and awkward so one of the best features of flannel shirts is that they are lightweight, yet soft. You want a shirt you can comfortably wear all day without feeling weighed down, particularly if you are working. However, if you do like the feeling of a heavier more durable material you can find flannel shirts that will fit that bill. Some flannels offer more stretch and flexibility than others.
Material - One of the main reasons flannel shirts for men are so popular is the softness of the material. Because flannel shirts are often linked to lots of activities like work, hiking, hunting, etc., the last thing the wearer wants is a stiff, almost cardboard-like feel. The flannel fabric is basically brushed to give it a nice soft texture that gives you the feeling of wearing a soft, yet light blanket. The softness also indicates that the shirt is durable wash and wear that requires little or no special treatment and minimal ironing. You'll find cotton, polyester, and other types of material depending on whether you prioritize light and breezy, warmth, or dexterity.
Warmth - Flannel shirts are a classic piece of winter or cooler weather clothing so warmth is a must-have feature. A good board shirt should be relatively light but still, keep you warm when layered. Alternatively, if warmth is the main priority a fleece-lined shirt or insulated flannel is an excellent choice. With or without a jacket, a quality shirt will give you a nice cozy feeling which is especially important if you spend a lot of time outdoors.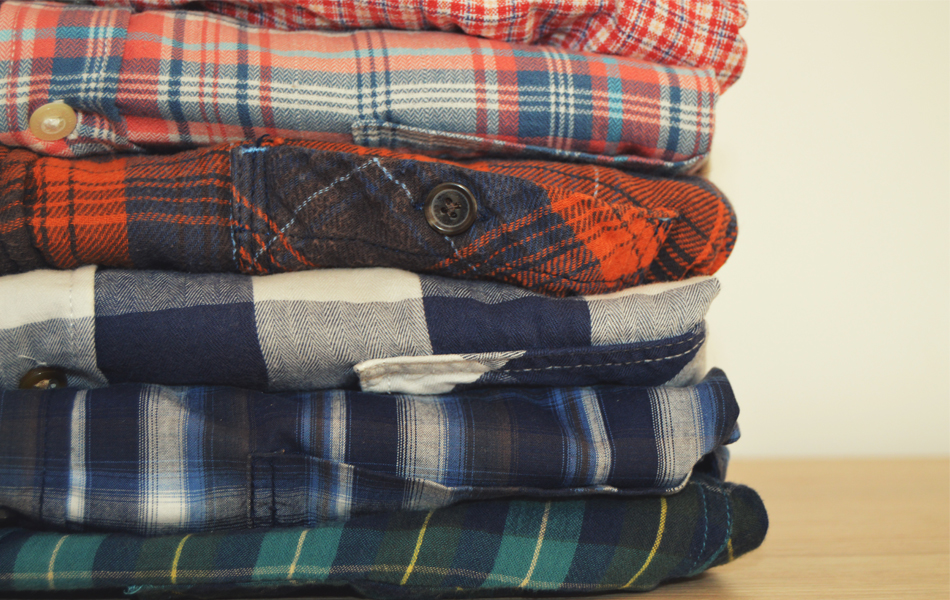 Flannel Shirt FAQ
Q: What is a flannel shirt?
A: Flannel has been around for a few centuries and was originally made from carded wool or worsted yarn and has been a favorite material for the working class. The most notable profession to don the classic flannel or Yosemite shirt is the lumberjacks. Today's flannel can be made from wool, cotton, or synthetic fibers. When you mention flannel shirts, most people automatically think of the classic scotch plaid flannel shirt with the distinctive red and black plaid pattern. While classic flannel shirts still come in this color combination, the color combinations and styles can vary from two or more colors, but you can also find flannel shirts in striped combinations or even plain colors. Flannel has more to do with the type of material used in producing these shirts than their colors. Flannel is generally a soft, brushed fabric specifically made for comfort and warmth. There are a variety of thicknesses available and even though most flannels are brushed, you can also find unbrushed flannels.
Q: Is it harmless to purchase flannel shirts on the internet?
A: Online shopping has become one of the greatest modern conveniences, particularly for those that hate spending countless lost hours in large shopping complexes. When you shop on the internet you can sit comfortably in your own home and look through thousands of catalogs and online stores until you find exactly what you are looking for. One of the drawbacks to internet shopping is that you don't always get what you think you ordered and many cheap imitation sites use images from authentic brands, but then send you an inferior article that doesn't even closely resemble what you believe you ordered. You have to do your homework. Another line of thought on the harmful or harmless debate is that online shopping often uses a lot more resources like fuel, man-hours, cardboard or plastic for shipping and more. Online shopping is convenient but sometimes shopping in person is more environmentally friendly. But then you're likely driving your car which uses gas and adds pollution. Is it harmless to the earth? No option is right, there are downsides all over. You have to make the best choices in your situation.
Q: What type of material is used in making flannel?
A: Back as early as 16th Century Wales, legend has it that flannel or a flannel-like material was created from wool. The main purpose of the fabric was to produce warm clothing in a notoriously cold climate. At various stages, flannel became a popular material for bedding, blankets, and sleepwear as well.
Today's flannel can be made of wool, cotton, or synthetic fiber but the purpose has remained the same. Flannel clothing is still a popular choice thanks to its combination of durability, softness, comfort, and warmth. This is why it has been so strongly adopted by hikers, backpackers, and the outdoorsy.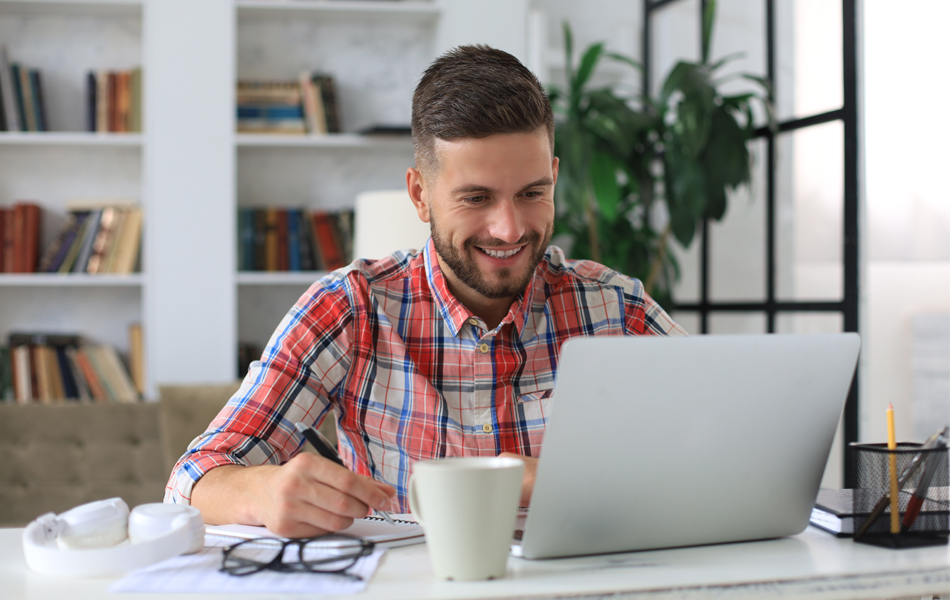 Q: Can you wear a flannel shirt during the summer?
A: There is no denying that a flannel shirt is the ultimate in warm winter clothing, but you can also get away with wearing it in the summer. Picture yourself at a beach or lake party on a hot summer's day. The party goes well into the night and being beside the water, you can feel a definite chill. This is where a flannel shirt can be your best friend. It is light enough to wear on a summer evening, but will still give you all the warmth you need. Teamed with a pair of cargo shorts or jeans and all you need under your flannel is a light t-shirt or tank top. A lightweight flannel shirt can also act as an excellent sun barrier, protecting your skin from the sun's harmful rays.
Q: Are flanneland plaid the same?
A: When someone mentions a flannel shirt, the picture that forms in the mind is the classic tartan style or classic scotch plaid flannel shirt design more commonly known as plaid. This is a frequent misconception that goes hand in hand with this iconic shirt. Flannel refers to the soft fabric used in the production of many clothing items and bedding. The flannel shirt just happens to be the most popular item made from this wonderful material. Plaid refers to the actual pattern or design used in most flannel shirts but these articles of clothing do come in solid colors and other designs as well. Plaid often makes an appearance in ordinary cotton or linen clothing items as well.
Sources:
Red Flannel Forever! - USS Constitution Museum
Flannel - Wikipedia
Sign Up Now
GET THE VERY BEST OF GEARHUNGRY STRAIGHT TO YOUR INBOX