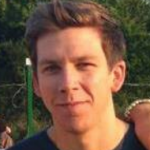 April showers are on the way. It's time to get yourself prepared, so you don't get caught out in the rain. And your biggest defense is the humble umbrella.
You might be thinking: how difficult is it to choose an umbrella? Sure, you can just pop into the nearest grocery store and pick one up for a couple of dollars. But you'll be wishing you'd taken our advice when it turns inside-out as soon as you walk out the shop.
In our quest to find the best umbrella, we've found thirteen amazing products for you to choose from. Plus, we've written a handy Buying Guide & FAQ section beneath.
The Best Umbrella
Umbrella Buying Guide & FAQ
How We Chose Our Selection Of Umbrellas
Reviews – You could spend hours comparing the small print of every umbrella on the market to find the best one. Or, you could read the Amazon reviews. If you're looking for an honest opinion, you can always trust an online customer to give you one. Of course, there are some customers who want to complain about every product. If you take an umbrella out in a tornado, it's probably going to break. So, we have to ignore some reviews. Anyway, we scour the internet and read hundreds of customer reviews to see what customer really think about a product. We also read expert reviews to get a different perspective on each item.

Price – Everyone has a different budget. We completely understand that. Some people can't afford a carbon fiber umbrella with a diamond-encrusted handle. That's why we've included a range umbrellas from different price brackets. If you want a fantastic budget option, check out our Best Value product.
Quality – How many times have you seen an umbrella blow inside-out on a windy day. It's a scene as old as the umbrella itself. Thing is, you can avoid that happening by choosing a high-quality umbrella, instead of a cheap umbrella from the grocery store. The umbrellas featured on this list are designed to withstand high winds, so you don't end up soaked.
Features To Look For In Umbrella
Size – The bigger the umbrella, the more it will protect you from the rain. That's the idea anyway. Large golf umbrellas are designed to be big enough to protect you and your gear from the rain, whereas small folding umbrellas only have room for you. If you're looking for a large umbrella, buy one that's lightweight. The extra size could make it difficult to carry around with you.
Rain protection – Believe it or not, there are umbrellas out there that won't protect you from the rain. You want something that will repel water for years to come. Good umbrellas are made from fabrics like polyester and coated with Teflon to make them waterproof. Some umbrellas also have what's called a double canopy. That means it has another smaller canopy on top that protects the weaker parts of the umbrella and makes it even more waterproof.
Compatibility – You should be compatible with your umbrella. You don't want something that is too big or doesn't look good with your outfit. Look past the features and find a compatible umbrella.

Durability – You're probably reading this article because you've been buying cheap umbrellas for years and are fed up. Or, because your beloved umbrella has finally given in. Either way, you're looking for something durable. It's difficult to predict how well a product will last, but you can normally tell by the quality of materials used. Also, look out for a warranty. If a company is willing to stand by its product with a warrant, it's probably going to stand the test of time.
Ease of use – We all know the feeling: when you walk outside to find it's raining, and you spend five minutes fumbling around trying to open your umbrella. This should never be a problem. Look for an umbrella that is easy to use. Some folding umbrellas have an auto-open and auto-close function, which means you can control it by the press of a button.
Wind Protection – We already talked about the importance of buying a wind-resistant umbrella. Rain often comes with wind, so a badly-made umbrella isn't going to work. Some umbrellas – like the Magictec Umbrella – even say how many miles per hour they can withstand. Most umbrellas will turn inside out in extremely strong winds, so you should look for an umbrella that can withstand turning inside out without breaking.
Handle – The handle is a personal preference really. Some people like an ornate wooden handle, whereas some prefer a plastic handle with more grip. Whatever you prefer, make sure the handle is ergonomically designed, so it doesn't become uncomfortable.
Sleeve – This is like the sword sheath of the umbrella world. When you're finished with your umbrella, put it back in the sleeve and it will remain protected until you need it next. This will help protect your umbrella against mold and mildew and keep it looking brand new.

Types Of Umbrella
Straight – This is the classic type of umbrella. The handle is long and doesn't fold away and the canopy of the umbrella pulls back down to the sides. They are often bigger and stronger than foldable umbrellas and can withstand higher winds. They come in multiple different styles including golf umbrellas, storm umbrellas, and bubble umbrellas.
Folding – You might associate these with the cheap umbrellas bought at the grocery store. But in fact, there are a lot of high-quality folding umbrellas available. The hand folds away and the canopy is often controlled by the press of a button. They're perfect for saving space.
Umbrella FAQ
Q: How do I choose an umbrella?
A: There are a few things to take into consideration when choosing an umbrella. If you live in a place that is known for high winds, you should buy a strong umbrella that can withstand a beating. If you are a smaller person, you should choose a lightweight umbrella that's easy to carry around. If you want to tuck your umbrella away in a backpack, buy a compact umbrella. Think about your needs and find the umbrella tailored to that.

Q: Do umbrellas block UV?
A: Some umbrellas do, but you need to know what you're looking for. We have mentioned if the umbrella is UV-blocking in the 'Key Features' part of our review.
Q: What is the quickest way to dry an umbrella?
A: Shake the loose drops off the umbrella, then leave it open in a dry area near a heat source. Make sure you don't leave it too close to the heat though, because it could cause a fire.