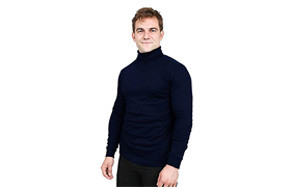 Utopia Wear Turtleneck Sweater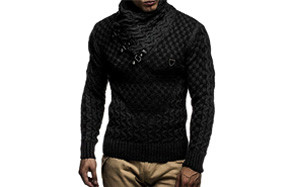 Leif Nelson Men's Knitted Pullover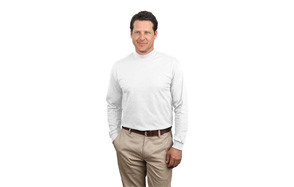 Port & Company Mock Turtleneck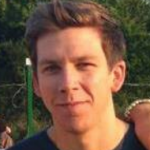 Turtleneck sweaters are one of the most stylish pieces of clothing for chilly days. They feature a distinctive neckline that is both stylish and snug; perfect the cooler nights out filled with spicy lattes. This piece of clothing can be found in a wide range of styles to suit both lady and the tramp; some even include the chunky knit version, the turtleneck sweater, and the tissue-thin option. No matter your style preference, if you need to add some turtlenecks to your wardrobe for future temperature drops, we have come to your rescue with a list of the best turtleneck sweaters. These are the most stylish pieces being sold on the market that promise both style and functionality.
The Best Turtleneck Sweater
Turtleneck Sweater Buying Guide & FAQ
How We Chose Our Selection Of The Best Turtleneck Sweaters
Price - The best product is most often thought to be the most expensive, which isn't always the case. The pricing of products depends mainly on the brand as well as the materials and manufacturing procedure used. Concerning turtleneck sweaters, we have curated a comprehensive list made up of high-end brands and brands that are incredibly affordable to cater to the different budgets our readers possess.
Brand - Your brand carries a lot of weight in the sales industry, and as such, it is imperative that you offer quality services always. Our list of the best turtleneck sweater features well-known brands with years of manufacturing and design expertise, as well as newer, upcoming brands that many customers aren't familiar with. We have combined these brand types to keep readers aware of all new trends they can invest in.
Reviews - Reports from existing users made this article a success. Concerning comfort and breathability, our team relied much on different feedback from people who already wear this sweater, to know if they fulfill the promises made by their manufacturers. Reviews are found mostly from various online platforms, and they give an in-depth description of every turtleneck product, which manufacturers may not divulge.

Features To Look For In The Best Turtleneck Sweaters
If you require a piece of clothing that can help you make a great fashion statement while offering you adequate warmth during the colder days, the turtleneck is the best option for you. Shopping for this might be extremely tough, with the existence of thousands of brands. We have provided you with the vital considerations you must make when shopping for turtlenecks as they will determine how comfortable you will feel and how good you will look.
Materials - cotton, wool, synthetic fibers - The first factor to consider is the kind of material used in making the sweater. Depending on when and how you want to wear your turtleneck, you must select a complementary material. Cotton turtlenecks are generally more breathable, though it might require some layering when worn during the winter. Synthetic fibers keep you warm during colder periods; thus they're more suited for winter sweaters. There are also sweaters made by the combination of materials. These combination sweaters are breathable, and as such, they are very comfortable
Durability - The ability of your sweater to withstand the pressures of regular cleaning will determine how durable it is. Strength is essential because the purchase of clothing is a significant investment. To know how sustainable a sweater is we recommend you read several customer reviews online about your preferred turtleneck to understand how beneficial/terrible their purchase went. Customer feedback is a perfect way to determine how durable any turtleneck sweater is.
Style - Your preferred style will affect the type of turtleneck you choose. This is an individual choice and as such, will differ from person to person. As much as possible, opt to shop in physical stores for a vivid feel of your preferred item. Most times, the images online might be distorted in color or design and can be very misleading. Being present takes away all risks of making wrong decisions and also saves you the hassle of returning your turtleneck.

Turtleneck Sweater FAQ
Q: Who invented the turtleneck sweater and when?
A: The turtleneck also called the polo neck by the British was introduced in the 1860s by English players. They became a fashion statement in the 1920s after Noel Coward adopted them as his style.
Q: What is a mock turtleneck?
A: Mock turtlenecks are considered a mockery of the original turtleneck. These items feature a generally lower collar with their frame being looser than an actual turtleneck. These items are not turned over when they're worn as well.