Best Turtleneck Sweaters In 2022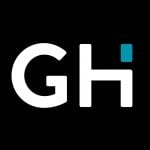 This product guide was written by GearHungry Staff
Last Updated
May 14, 2019
GearHungry Staff
GearHungry Staff posts are a compilation of work by various members of our editorial team. We update old articles regularly to provide you the most current information. You can learn more about our staff
here
.
GearHungry may earn a small commission from affiliate links in this article.
Learn more
Turtleneck sweaters are one of the most stylish pieces of clothing for chilly days. They feature a distinctive neckline that is both stylish and snug; perfect the cooler nights out filled with spicy lattes. This piece of clothing can be found in a wide range of styles to suit both lady and the tramp; some even include the chunky knit version, the turtleneck sweater, and the tissue-thin option. No matter your style preference, if you need to add some turtlenecks to your wardrobe for future temperature drops, we have come to your rescue with a list of the best turtleneck sweaters. These are the most stylish pieces being sold on the market that promise both style and functionality.
The Best Turtleneck Sweater
Utopia Wear Turtleneck Sweater




Our best choice of turtleneck sweater is the Utopia Men's Turtleneck. It is a high-quality shirt manufactured with premium cotton material to ensure comfort all day long. This is the best brand of turtleneck sweaters on the market, and it is characterized by its blend of polyester and cotton materials. This combination makes your shirt extra breathable and more ideal for the colder days. It is also well suited for warmer climates and provides comfort to its users effortlessly. The Utopia turtleneck shirt design is tailored to fit perfectly onto your body, without feeling too tight or uncomfortable. It is also super soft thanks to the careful stitching done by workers who care for the wellbeing of customers. The stitching is also done in a manner that allows for free movement without any form of restriction. Enjoy the numerous compliments that come with the wearing of the Utopia turtleneck shirt and experience a level of comfort no other piece of clothing can ever offer. The Utopia Turtleneck Men T-Shirt is the ideal shirt for all seasons, and it can be worn anywhere, at any time. You can combine this with a nice pair of American made jeans from our list.
H2H Men's Turtleneck Pullover Sweaters


The leading manufacturer of clothing in Korea has introduced us to their favorite item, the H2H Men's Turtleneck Pullover. Designed as a casual piece of clothing, the H2H sweater is a well-knitted piece that is made with both spandex and polyester. It comes in a slim fit size that feels snug and comfortable at all times. This pullover features a pull on closure and a generally basic design that is loved by many customers all across the globe. It can be worn casually for your outdoor activities or can be dressed up into smart casual wear for your nights out with friends. This Korean produced turtleneck from H2H is the first internationally recognized brand known for the manufacturer is the best turtleneck sweaters and turtleneck sweaters around the world. They offer a size chart to all potential buyers to help them select the size that best fits them and also advice that they pick one or two sizes more significant for a snug, not tight, fit. To take care of your H2H turtleneck, you're advised to clean it using the hand washing method and line drying. Making use of any heat machine can destroy your sweater. Make sure you also check our guide to the best V-neck T-shirts.
Devon & Jones Men's Sueded Turtleneck Sweater

The Devon & Jones Men's Sueded Turtleneck is another beautiful piece our experts fell in love with during their explorations. It is a turtleneck sweater made from pure cotton for your ultimate comfort. Everyone looks forward to putting on a turtleneck when the weather gets a little chilly. There's no better turtleneck than this incredible one from Devon & Jones. This cotton turtleneck sweater is made to offer a generous fit to every user, depending on their size. It also features, a mix of polyester and cotton, which is pieced together with help from double-needle stitches created by the seasoned designers that cater to its transformation from paper to reality. The Devon * James sweater features the use of cuffs and spandex on its collar. It also comes in different sizes to fit everyone. We recommend this turtleneck sweater for all those looking for a touch of class and those who want to invest in both fashion and functionality. The Devon & James sueded sweater offers you that and many more. It is also a great gift to get for any male figure in your life, be it your father, friends or other forms of family. Our handy guide to the best flannel shirts features more great products like this. 
Port & Company Mock Turtleneck




When we say you should get the Port & Company Neck Turtleneck for yourself, friends and family, we mean it. This is one spectacular piece of clothing that helps set you apart from everyone else, no matter where you stand. It is made by only the best designers, with original materials that are incredibly durable. With every turtleneck sweater you purchase from this brand, you receive a piece of the brand, and you also get to enjoy ultimate comfort in a different season without any issues. The Port & Company Turtleneck sweater is made from authentic soft spun cotton and features a cover seamed neck that is extra warm and cozy.
This sweater offers users with a spectacular shoulder-to-shoulder taping and also displays a double-needle collar and hem design that makes the clothing more unique. The cuffs and collar of the Port & Company sweater are designed and created with help from spandex. The use of this material offers all users with an endless stretch and the most significant level of comfort they'll ever experience. Just as you might want to benefit from this warm, cozy turtleneck, we believe the other people in your life would love to have a feel of the sweater too. You can wear this with a good men's chinos from our list.
Port Authority Interlock Knit Mock Turtleneck

Feel the extra warmth that comes with wearing the Port Authority Mock Turtleneck, an interlock knit piece of clothing made with love and a lot of heat. This sweater is 100% cotton but features the use of spandex on its cuffs and collar. It is a 6.3-ounce clothing item that comes with a proudly defined cover seamed neck and a double-needle collar and hem design. We believe that no matter the season you're in or where you're located, you need to feel comfortable, and as such, we have come with the creation of the best turtleneck sweater on the planet. This turtleneck sweater men's has millions of customers willing to try it on. It is incredibly durable with an extended life span even after regular use and regular washes. The Port Authority comes into our list for another reason as well. It is extremely affordable. This turtleneck sweater can be purchased with ease by people with different budgets. It is a very economical piece of clothing that provides you the basic needs of clothing; covering and breathability. Be sure to also check out our list of the best denim jacket for more great items like this. 
Leif Nelson Men's Knitted Pullover







The Leif Nelson Pullover is a knitted turtleneck pullover designed as a long-sleeved piece of clothing. This slim fit shirt is a basic sweatshirt that features the use of faux leather and shawl collar. It is made from 100% acrylics and can be worn for a wide range of activities, no matter where they fit into your daily routine. When styled right, it blends effortlessly into different situations and occasions with ease. This turtleneck pullover is made from durable materials which are also lightweight to facilitate natural movement. These high-quality fabrics are highly resistant to wrinkles and shrinkage which makes them even more desirable.
The Leif Nelson turtleneck sweater mens pullover is a slim fit turtleneck that fits snug onto every body shape. The timeless design of the sweater combined with its classic outlook Is a look that most modern people find attractive; thus, they invest their money into it. The Leif Nelson brand is a company that deems itself as the creator of life through their clothing. The design for all genders and all sizes, and they ensure that variety is provided to suit everyone's personality. Love this product? Check out our review of the best windbreaker jackets for our top picks. 
Relaxfit Casual Ski Turtleneck

There is an imported turtleneck item that has made steady waves on the fashion for a while. It is the Relaxfit Ski Turtleneck; a casual sweater made especially for men. This piece of clothing features the use of 100% combed cotton and polyester, which is used for the heather gray. This unit is extra soft to touch and is designed to be both breathable and stretchy enough to accommodate your body frame, which will resultantly lead to a higher level of comfort for you. The seams of this unit are flat and made with a double hammed reinforcement. Though it fits snugly, it makes way for layering when the weather gets colder during the winter. The Relaxfit men's turtleneck sweater is recommended for those who indulge in outdoor sports such as skiing as it acts as an excellent base layer for all your clothing. It is also well suited for the spring, and is an excellent addition to your wardrobe, acting as a middle, base, or outer layer whenever it is required. Find more great products like this by checking out our guide to the best cargo pants.
Ohoo Mens Slim Fit Soft Cotton Pullover

The Ohoo Company is another Korean brand that is highly recognized as a leading manufacturer of stylish, comfortable men's turtleneck clothing. They have launched the Ohoo Men's Pullover, a turtleneck beauty that is made from the combination of cotton and polyester. The use of different fabrics makes this pullover extraordinarily durable and breathable, with the ability to withstand regular washes. The breathability ensures that you're kept free from sweat and any form of moisture while in this pullover, leaving you fresh and comfortable all day long. The Ohoo pullover is available in five different sizes and also comes in six colors to cater to the preferences of many. The snug fit of this turtleneck pullover is like no other. It isn't tight or loose, but fits perfectly, complimenting your body's frame effortlessly. If you require a balanced lifestyle, this is one of the best ways to facilitate it; by getting the Ohoo turtleneck pullover in your wardrobe as a part of your clothing. Don't forget to also check our guide to the best tactical shirts.
H2H Mens Casual Sweaters Knitted Turtleneck

The H2H turtle neck jumper men's brand from Korea makes another appearance as the final product in our list of recommendations. The H2H Knitted Turtleneck sweater is another incredibly designed piece of clothing made from acrylic in Korea. It features a pull-on closure and a cable-knitted construction that keeps you warm and comfortable during the winter. This is a long sleeve sweater that features ribbed cuffs and hem. It is easy to pair this turtleneck with a pair of casual jeans, your suits, or any other outfits you have for a broad range of occasions and locations. Many customers of the brand love the customer service that takes its time to help you find the right size of sweater, depending on if you want a snug fit or a more liberating pullover which will make way for layering.
Turtleneck Sweater Buying Guide & FAQ
How We Chose Our Selection Of The Best Turtleneck Sweaters
Price - The best product is most often thought to be the most expensive, which isn't always the case. The pricing of products depends mainly on the brand as well as the materials and manufacturing procedure used. Concerning turtleneck sweaters, we have curated a comprehensive list made up of high-end brands and brands that are incredibly affordable to cater to the different budgets our readers possess.
Brand - Your brand carries a lot of weight in the sales industry, and as such, it is imperative that you offer quality services always. Our list of the best turtleneck sweater features well-known brands with years of manufacturing and design expertise, as well as newer, upcoming brands that many customers aren't familiar with. We have combined these brand types to keep readers aware of all new trends they can invest in.
Reviews - Reports from existing users made this article a success. Concerning comfort and breathability, our team relied much on different feedback from people who already wear this sweater, to know if they fulfill the promises made by their manufacturers. Reviews are found mostly from various online platforms, and they give an in-depth description of every turtleneck product, which manufacturers may not divulge.

Features To Look For In The Best Turtleneck Sweaters
If you require a piece of clothing that can help you make a great fashion statement while offering you adequate warmth during the colder days, the turtleneck is the best option for you. Shopping for this might be extremely tough, with the existence of thousands of brands. We have provided you with the vital considerations you must make when shopping for turtlenecks as they will determine how comfortable you will feel and how good you will look.
Materials - cotton, wool, synthetic fibers - The first factor to consider is the kind of material used in making the sweater. Depending on when and how you want to wear your turtleneck, you must select a complementary material. Cotton turtlenecks are generally more breathable, though it might require some layering when worn during the winter. Synthetic fibers keep you warm during colder periods; thus they're more suited for winter sweaters. There are also sweaters made by the combination of materials. These combination sweaters are breathable, and as such, they are very comfortable
Durability - The ability of your sweater to withstand the pressures of regular cleaning will determine how durable it is. Strength is essential because the purchase of clothing is a significant investment. To know how sustainable a sweater is we recommend you read several customer reviews online about your preferred turtleneck to understand how beneficial/terrible their purchase went. Customer feedback is a perfect way to determine how durable any turtleneck sweater is.
Style - Your preferred style will affect the type of turtleneck you choose. This is an individual choice and as such, will differ from person to person. As much as possible, opt to shop in physical stores for a vivid feel of your preferred item. Most times, the images online might be distorted in color or design and can be very misleading. Being present takes away all risks of making wrong decisions and also saves you the hassle of returning your turtleneck.

Turtleneck Sweater FAQ
Q: Who invented the turtleneck sweater and when?
A: The turtleneck also called the polo neck by the British was introduced in the 1860s by English players. They became a fashion statement in the 1920s after Noel Coward adopted them as his style.
Q: What is a mock turtleneck?
A: Mock turtlenecks are considered a mockery of the original turtleneck. These items feature a generally lower collar with their frame being looser than an actual turtleneck. These items are not turned over when they're worn as well.
Sign Up Now
GET THE VERY BEST OF GEARHUNGRY STRAIGHT TO YOUR INBOX