Best Walking Pants In 2022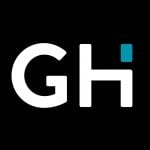 This product guide was written by GearHungry Staff
GearHungry Staff
GearHungry Staff posts are a compilation of work by various members of our editorial team. We update old articles regularly to provide you the most current information. You can learn more about our staff
here
.
GearHungry may earn a small commission from affiliate links in this article.
Learn more
One of the best things about walking as a hobby is that you don't need any equipment. You could just set off in the clothes you have and start walking. However, if you've ever done a proper hike in a pair of jeans, you'll know that they're not really suitable. They're already heavy and if they get wet, they get a lot heavier. They don't dry quickly either. That's why you need a quality pair of walking pants. On the face of it, they look like a pair of chinos, but they can be so much more than that. They can be lined with useful pockets, be made from weather-resistant materials, and even change into shorts if it gets too hot. So, if you really want to be comfortable on a hike, we'd recommend getting some. On our search for the best walking pants, we found ten pairs that we love.
The Best Walking Pants
Columbia Men's Silver Ridge Convertible Walking Pants

First up on our list are the Columbia Men's Silver Ridge Convertible Pants. You'll probably know Columbia as one of the biggest and longest-running outdoors brands around. They make some fantastic products and these pants are no exception. In fact, they regularly crop up on lists of the best walking trousers, which was our first indication that we should include them. Then, when we looked a little closer, we realized that these are the best around. They do have a few drawbacks, but we'll get into that a bit later. First, let's look at the good points.
They're ultra-lightweight and very thin. In fact, they're one of the lightest pairs of walking trousers we could find. When you slip these on after walking around in your distressed jeans, you'll feel like you're walking in space. In hot weather, you're going to be really thankful for that thin material, but you will need an extra layer underneath if the temperature drops. To be honest, they're really designed for hot climates. You can tell that just by looking at the product pictures – it looks like they were all shot in Arizona. This brings us onto their next best feature – they're convertible. With one quick zip, you can change them from trousers to shorts, and really feel the breeze on your legs. Of course, the downside to all this is that they're not the most durable. The fabric is Nylon ripstop, but just because of how thin it is, it's not going to stand up to high-abrasion activities.
The fabric also features Omni-Shade UPF 50 technology, so your legs will be protected from the sun. And, they are moisture-wicking to keep you cool and dry. In terms of pockets, you get one zippered pocket, two side pockets with hook and loop closure, and mesh pocket bags.
A quick look on the Amazon listing and you'll see that there are endless sizing options, from 30×28 to 54×34. But, one of the main complaints about these pants is that the sizes run small. So, if you're buying off Amazon, we'd recommend buying the size up and making sure you can return them if they don't provide a perfect fit. The bottom line is that these are the best hiking pants for hot-weather. If you're hiking in the cold, keep reading.
Key Features:
Nylon Ripstop
Convertible
Omni-Shade UPF 50
Ultra-lightweight
Six pockets
Specification:
Brand

Columbia

Model

1441671
Wrangler Authentics Men's Classic Twill Relaxed Fit Walking Pant

If you're the kind of guy that likes to wear jeans, this pair of walking pants is probably the best compromise. From a distance, they could be made from denim and the feature the same relaxed style of fit. Unlike the Columbia pants we just looked at, the Wrangler Authentics Relaxed Fit Cargo Pants are loose and let your legs breathe. This does make them a little heavier, which isn't ideal for long and technical walks, but it does mean they're more comfortable. In fact, they have what Wrangler calls a 'relaxed fit silhouette'. This basically means that they sit on your waist naturally and hang off your bum and thighs. When you add that to the relaxed leg fit and contoured waistband, you end up with a pair of walking trousers that feel like sweat pants. 
There is actually a choice of two materials. One is the twill pattern, seen on other similar Wrangler pants, and the other is a classic Nylon ripstop fabric. Both of these are durable and reasonably lightweight. Plus, they're finished off with the kind of heavy-duty zips and buttons that you can expect from a company like Wrangler. These pants should last you a long time if you look after them properly.
One of the best features of this pair of walking pants is the range of pockets. You get a total of six pockets. There are two standard slash pockets and two back pockets for easy-access storage. Then, on the sides, it has two side cargo flap pockets, which are deep and plenty of space for carrying even large items. The only slight problem is that they're situated over the knees, so it can get uncomfortable if you're carrying heavy items. We'd also prefer there to be at least one zip pockets, but the flap pockets are secure enough. 
There are a few problems with these pants. Some customers have complained about the color not being as displayed and other similar issues. But there are over 2,500 reviews on Amazon and almost all of them are positive. If that's not a screaming endorsement, we don't know what is.
Key Features:
Twill cotton or Nylon ripstop
Heavy-duty hardware
Relaxed fit
Six pockets
Six color options
Specification:
Brand

Wrangler

Model

ZM6LG

Weight

1 pound
Dockers Men's Relaxed Fit Comfort Khaki Walking Pants

Next up are the Dockers Men's Relaxed Fit Comfort Khaki D4 Pants. These are technically khakis, as opposed to walking pants, but we thought they deserved a mention anyway. The reason is that they are some of the most comfortable pants on the market. Dockers have been making high-quality khakis for over 30 years, so they know what they're doing. They try to blend comfort with style and durability, and in our opinion, they've succeeded. The only slight downside is their choice of model and clothing in the product picture. They make these pants look a lot less stylish than they actually are. But hopefully, you'll be able to see past that.
The reason they are so comfortable is because of the blend of materials used. These pants are 51% cotton, 47% polyester, and 2% elastane. On the face of it, this might not mean anything to you, until we drill down into those fabrics. Cotton is one of the softest and most forgiving materials around, and by blending it with polyester you make it durable as well. Then, there's the elastane. This is what gives the pants their stretchy quality. Even though they already have a relaxed fit, the elastane makes them excellent for walking.
As you might have guessed by looking at the pictures, these aren't really suitable for extreme walking. They're not particularly weather-proof and aren't warm or hardwearing enough for extreme conditions. Plus, they don't have that many pockets. In fact, they've only got two slash pockets and two back pockets, like a normal pair of pants. This isn't ideal for walking.
However, we've included them because they're the perfect pair of walking trousers for the leisurely walker. If you're strolling around seaside resorts, exploring quaint little villages, or walking across green fields, these are the pants for you. You may also like to check our guide to the best cargo pants.
Key Features:
51% Cotton, 47% Polyester, & 2% Elastane
Wrinkle-resistant
Relaxed fit
Four pockets
17 colour options
Specification:
Brand

Dockers

Model

47874

Weight

1 pound
5.11 Men's Taclite Pro Tactical Pants




So far, the walking pants we've featured have been designed for relaxed hikers and fair-weather adventurers. That's stops here with the 5.11 Men's Taclite Pro Tactical Pants. These aren't just designed for your average walk in the park, they're full of awesome features that will help you survive in any number of situations. Again, they're not strictly walking pants. 5.11 calls them tactical pants, but they tick all the boxes (and more) that you'd expect from a pair of hiking pants.
First, before we jump into the added features, we'll talk a little bit about the quality and construction. They're made from a mixture of polyester (65%) and cotton ripstop fabric (35%). Then, this mixture is treated with a Teflon tear-resistant finish. This mixture of materials and finish makes these pants lightweight, very tough, and pretty much weather-resistant. They shed water off the surface of the material and are actually stain-resistant as well. To sum up, these are some pretty tough pants.
The best thing about these pants is the added features though. Of course, like all good tactical pants, they've got a multitude of pockets. You get a total of eight pockets, including their signature strap-and-slash rear pocket. It's got a tactical waistband, that does so much more than just hold a belt. It's got a belt-loop, for hanging holsters, and a hip-mounted D-ring. On top of that, it's got a knife pocket, that could also hold a smartphone if you're not the knife-carrying type.
Another really useful feature is the double-reinforced knees and seat. This is often overlooked by makers of walking pants, but it comes in really handy. Think about all the times you sit down for a rest or get on your knees when you're setting up a tent. Without this double-reinforcement, your pants could end up wearing thin in these areas.
Overall, these are some of the most durable pants out there. Everything, from the stitching to the zips, is really high-quality. They'd be just as at home chasing bad guys as they would on a technical hike.
For more must-have wardrobe items, check out our guide on the best stretch denim jeans.
Key Features:
65% polyester & 35% cotton ripstop fabric
HT Teflon wear resistant finish
Eight pockets
Knife pocket
Action belt
Double-reinforced knees and seat
Nine color options
CQR Men's Tactical Pants Lightweight EDC Assault Cargo




If you liked the last pair, you should also check out these CQR Men's Tactical Pants. They're actually very similar to the last pair but are slightly more affordable. Despite not being strictly designed for walking, they're still absolutely perfect for technical hikes and even just a normal walk. That's because they're strong, lightweight, and full of features that will make your time of the trail that little bit easier.
As per usual, we'll take a look at the way they're made and what they're made from first. They actually use the exact same blend of polyester (65%) and cotton ripstop fabric (35%) as the last pair. But instead of using normal Teflon, CQR has opted for Duratex. This finish actually functions in exactly the same way as Teflon, by repelling liquids, dirt, and just about anything else you can get on your trousers. The construction isn't quite the same high level of quality as the 5.11 tactical pants, but it's still pretty good. For the price, you'll struggle to find anything as durable as these.
You can tell that the designers of these pants took their inspiration from the armed forces and law-enforcement because they're stacked with loops and pockets to hold equipment and weapons. There are eight pockets, including large slash pockets that can be accessed whilst wearing gloves. And, there are two tactical Velcro flap pockets that can be used to hold tactical gear. Or, if you don't have any tactical gear, you could pop your cell phone or wallet in there. It's also got a non-flap magazine pocket, designed to hold a spare magazine for your weapon, but again could hold any number of useful things for hiking.
One downside of these pants is that you have to buy the tactical belt separately. But, on the plus side, it does have a zinc alloy D-ring that can be used to hook another useful piece of equipment. And, like the 5.11 pants, it's got reinforced knee and seat areas to stop the pants from wearing. Basically, if you liked the last pair, but don't want to pay that much – buy these ones. Be sure to also check out our list of the best wader pants for more great items like this. 
Key Features:
65% polyester & 35% cotton ripstop fabric
Duratex finish
Eight pockets
Magazine pocket
Zinc-alloy D-ring
Reinforced knees and seat
12 color options
Specification:
Brand

CQR

Weight

3.2 ounces
Columbia Men's Silver Ridge Stretch Pants

As our Premium Product, we've chosen another pair of Columbia Men's Silver Ridge Pants. These are the stretch variety though and provide a different experience than the convertible pants. The most important thing about these pants is how comfortable they are. They're made from a mixture of polyester, twill, and elastane. We've seen all of these materials on this list already, but never in this combination. Honestly, we think it's the best possible combination for a pair of walking pants because it offers true comfort, flexibility, and much-needed durability.
Unlike the convertible pants we featured as our Best Choice, these are designed for all weather. They're actually less suited to hot-weather but can handle everything else a lot better. And, if you do get caught in the sun, they have the same Omni-Shade UPF 50 technology to stop your legs from getting burnt. The reason they're better for all weather conditions is that they repel water. They're not completely waterproof but wick moisture a lot more effectively than most cheaper walking pants.
You get a reasonably impressive six pockets, including a very useful zippered pocket. For some reasons, this is a feature that almost no other walking pants feature, so it really sets this pair apart. The only real complaint we'd have about these pants is the sizing and fit. Columbia opts for a tighter fit than most manufacturers and if you get the wrong size, they can end up really showing off your assets. We'd go for a size above what you normally get, but that's just us. Our handy guide to the best yoga pants features more great products like this. 
Key Features:
Polyester, twill, elastane
Omni-Shade UPF 50
Water-repellent
Lightweight
Six pockets
Specification:
Brand

Columbia

Weight

1 pound
BC Clothing Mens Convertible Cargo Pants

Next up are the BC Clothing Men's Convertible Cargo Pants. We decided to include these because they're great value for a pair of walking pants that does pretty much everything. At just over $30 (for most sizes), they're one of the best priced walking pants around. Of course, at that price, you can't expect amazing quality, but they're actually pretty durable.
The material is a mixture of 73% cotton, 24% nylon, and 3% spandex. Again, this is another mixture of materials that are designed to give comfort, flexibility, and durability – and it succeeds. The only problem is that it comes with some pretty specific washing instructions, so you don't damage the pants. This is okay, but it generally means you have to put these pants in a separate wash to everything else, which could get annoying after a while.
They come with a flexible waistband and an adjustable belt and buckle, so you can find the perfect fit. However, as is the case with a lot of walking pants, you really need to be careful when choosing the sizing, because it's not always accurate. To be safe, you should go for a size above what you'd normally get for jeans. 
Our favorite thing about these pants is the pocket situation. It's got an amazing nine pockets. These include two zippered pockets, five Velcro pockets, large side pockets, and some smaller multi-functional pockets. You'll be able to carry so much stuff in your pockets, that the pants will fall down every time you stand up. In fact, that's probably why they included the belt and buckle with the pants. Love this product? Check out our review of the best ski pants for our top picks. 
Key Features:
73% cotton, 24% nylon, & 3% spandex
Convertible
Belt and buckle included
Nine pockets
Eight color options
Specification:
Brand

BC Clothing

Weight

3.2 ounces
Rdruko Men's Jogger Casual Pants

Do you ever wish you could just go out hiking in your sweat pants? Well, now you can sort of. Rdruko Men's Jogger Casual Pants are the kind of pants that are designed at the man who puts comfort above everything else. With these pants, you'll never chafe again. They're really designed for working out, but we think they'd make a great option for walking if you want to be truly comfortable.
The reason they're so comfortable is that they're made from polyester (95%) and spandex (5%). The polyester is the soft fabric that you associate with sweat pants and the spandex makes them stretchy enough to really move around in. The material is actually thinner than it looks in the product images. This makes them plenty cool enough to walk on a hot day, but it does have a few drawbacks as well. Firstly, they're not the warmest of walking pants. Secondly, they're not really that durable – if you catch them on something sharp, they could rip. And lastly, as one customer said in the Amazon reviews, "the fabric is so thin that I felt naked". Now, that might not be a problem for some of you, but some people like to have a thick layer between themselves and the outside world. We'll leave that one up to you.
On the plus side, they do have two zippered pockets, one on each side. These are plenty big enough to hold your keys, phone, and even a map. It's also got a small area of camouflage design on the back, which they claim, 'makes you look more fashionable'. But we'll have to take their word on that one.
Key Features:
95% polyester & 5% spandex
Sweat pants
Drawstring closure
Two zippered pockets
Six color options
Nonwe Men's Outdoor Water-Resistant Convertible Cargo Pants




Our last pants in this list are the Nonwe Convertible Cargo Pants. These are another pretty standard pair of cargo pants. There's nothing flashy about them, just a great, solid pair of walking pants that can be used for pretty much any activity. The first thing we noticed about these pants was the overwhelmingly positive reviews on Amazon. They've had no 1-star reviews and only a couple of 2-star reviews, the rest are positive. And a quick read through them will show you plenty of happy customers praising the quality, comfort, and practicality of these pants.
When you look at the product pictures, you'll probably notice that these pants look a bit tighter than most other cargo pants. Maybe that's just because the model had the wrong size on, but we'd prefer them a bit baggier. They have a similar fit to the Columbia Silver Ridge Pants we've featured – some people love it and some people will want a bigger size. Again, like so many of these pants, if you want them baggy, go for a size up.
In terms of practicality, these pants are up there with the best of them. They've got two slash pockets, two side pockets, and two back pockets. That's nothing to write home about, but it's plenty of space to carry your essentials. We also like how many belt loops the waistband has – any experienced hiker will know how handy these can come in.
They're convertible, which makes them very versatile in different weather conditions. Plus, they have sun protection (although they don't say how much) and they're a little bit water-resistant. In other words, they'll be okay in light rain, but anything heavier and you'll need some waterproof over trousers.
Key Features:
88% polyester & 12% spandex
Convertible
Sun protection
Water-resistant
Six pockets
Seven color options
Specification:
Brand

Nonwe

Model

OT6117009
TBMPOY Men's Walking Pants

If you're looking for an affordable pair of walking pants, we can seriously recommend this pair of TBMPOY Men's Walking Pants. We like these pants because they're designed for serious walking but they're not going to empty out your pocket, like a lot of the outdoor brands on the market. Designed for cool weather walking, these pants have a thermal micro-fleece fabric on the inside to keep your legs warm. This also makes them super comfortable, even on a long hike. The exterior is made from quick-drying nylon to stop water from building up and weighing you down. They're not 100% waterproof but you won't feel any moisture on your legs in moderate rain or from splashes. 
In terms of pockets, you get two front zippered pockets and a rear zippered pocket. They also make these pants with cargo pockets but we'd take a zippered closure any day. Another feature that impressed us was the 3D knee articulation. The pants have been sewn in a way that allows your legs to move naturally without causing you discomfort. 
Key Features:
Exterior material – quick-dry nylon
Interior material – micro-fleece fabric 
Three zippered pockets 
3D knee articulation 
Ankle zipper 
Available in eight colors
Sign Up Now
GET THE VERY BEST OF GEARHUNGRY STRAIGHT TO YOUR INBOX