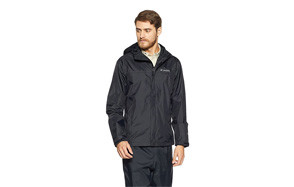 Watertight II Jacket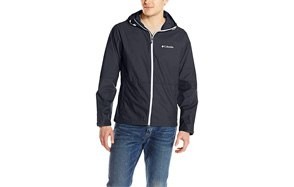 Roan Mountain Jacket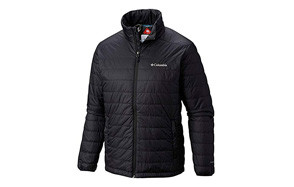 Crested Butte II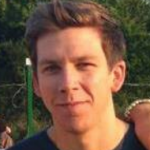 Columbia is a killer brand with a sleek and stellar style for men's jackets. We were going to write a guide for windbreaker jackets, and when we realized just how many Columbia jackets we'd ordered, it turned into an all-brand affair. These guys have been producing some of the world's leading low-cost and high-efficiency jackets for every weather occasion you can imagine. Below, take a delve into a dozen of our favorites from them, some information about the brand, and everything you need to know about maintaining your jacket, and the purchase process.
The Best Columbia Jacket for Men
Columbia Jacket Buying Guide and FAQ
They're one of the top brands for active and outerwear, which is why we've dedicated an entire guide to their excellent products. Proper protection and insulation are hard to come by, and with Columbia, they made it easier and more affordable than ever to mash together a slew of those high-end features you've been looking for in a jacket. A stylish, smart look is staring you down in the face: let's discuss everything you need to know about their jackets, and circle on back to snag your favorite from our curated list.
How We Chose Our Selection of Columbia Jackets
Versatility - Hiking, fishing, boating, running - you name it, and Columbia has a jacket that adapts to your activities and environment.
Quality - We chose to do an entire guide on Columbia's jackets because of how high-quality they are. Resting on the space between quality and affordable, these are a solid choice for casual wear and activewear needs.
Design - You're wearing it, so it has to have some major style points. We took a look at specific fittings, sizes, overall color schemes, materials, and smaller elements to ensure there's nothing but stylish, form-fitting jackets on this list.
Features to Look for in Columbia Jackets
Size - The size usually refers to a uniform system where 98% of men fall into. Small, medium, large, and so on and so forth.
Fit - The fit refers to specific measurements, where you get a lot more in-depth information regarding to how it's going to look on you, in particular areas.
Material - Columbia tends to stick to nylon, polyester, and on occasion, a bit of suede. These materials are designed for activewear, meaning they're usually waterproof and allow proper breathability. On top of that, they're easy to maintain and don't warp in the wash.
Comfort - Columbia has been built around activewear, and with that, they need to remain comfortable throughout high-intensity training, so for normal day-to-day activities, they'll remain form-fitting and comfortable through everything.
Warmth - Columbia jackets basically come in two different levels of warmth. You have the puffier winter coats, and the windbreaker-style jackets. Their winter coats do a fantastic job at insulating you, but warmth isn't the primary factor for the latter jacket style. It provides some insulation, but you'll also want a proper layer underneath.
Durability - This directly relates to how it comes out of the wash, how the elements bear on it, and general wear-and-tear resistance. This is where it's critical to look at user reviews.
Waterproofness - Most Columbia jackets come with a little bit of waterproofing, but you still have to pay attention to the IP water resistance rating (if the jacket has one).
Color - Color doesn't affect Columbia jackets all too much. Their dyes are woven into the fabrics they use aren't very potent, and rarely fade with age (on nylon and polyester shells). Most of these jackets come in at least a dozen different colors and styles for you to choose from.
Columbia: About the Brand
Straight out of Portland, Oregon, Columbia Sportswear has been fighting the good fight for over seventy years. Their dedication can be be seen by taking a good, hard look at Gert Boyle: reigning Chairman for over forty years, more than half of Columba's history. She's been thirsty for business, and kept with sincere, honest, transparent apparel that follows their Transparency in Supply Chains Statement.
Their history is a lot deeper than that. Gert's parents, who founded Columbia Apparel after buying a small hat shop in Portland, were refugees from 1938 Nazi Germany. It's been in the family since its inception, and sticks to core family values to this very day. Passionate people, proper apparel, and a desire to keep you warm, dry, and cool during your sporting activity.

Columbia Jacket FAQ
Q: Why Choose a Columbia Jacket?
A: Columbia rests somewhere on the middle of value and quality, and as you know, there's always a difficult balance when you don't want to spend a large budget on few pieces of clothing. They define that very fine line. Columbia is a quintessential activewear brand that should be somewhere in your closet, whether it's in the form of shoes, equipment, or accessories.
No brand is perfect, but the ones that strive to be as close to perfect as possible, usually stand taller than the rest. Columbia offers fantastic warranties, and very attentive customer service representatives who are ready to either answer all your questions, or point you to the right directory to find numerous answers on your own. It's a look, but it's also something that fits into specific lifestyles.
Q: Can Columbia Jackets be Washed?
A: Yes, almost all Columbia jackets, unless otherwise specified, are completely able to go through the wash. It's preferred to use a no-spire HE washing machine, but even if you have that spinning in the center, it's not going to damage or warp the jacket.
You'll mostly need to wash your Columbia jacket after long exercise patterns, or if you use it every single day to leave the house with, and can't remember the last time you've cleaned it. Where most of them come with a fleece or soft fabric liner, it will absorb sweat over time. If you're using this as an activewear jacket, you'll have to do this fairly often.
Lastly, if you're not keen on throwing it in the washer and drying it, you can either take it to the dry cleaner, or simple take a few wet wipes/wet paper towels to the exterior. Just be certain to check the interior for any potential odors or spills. The last thing you want is a stain that can't be lifted.
Q: Can You Put Your Jacket in the Dryer?
A: Columbia jackets can go in the washer, but they the polyester shells on most of these jackets aren't going to react well to the heat from the dryer. These are best to be line dried, or hung out to dry somewhere in your home if you don't have access to an exterior line.
That being said, it's going to take a while for your Columbia jacket to dry. There's usually two layers, which leaves a little bit of room in been them, and a longer drying time. The only way you can avoid this is if you dryer is HE, you put it on gentle, low-heat tumble, and you put nothing else in there. If you're using this every day, you'll want to clean your jacket fairly regularly, so plan out how you expect to use it, how often, and what cleaning method you'll be using.

Q: What is Columbia's Omni-Tech?
A: It's better explained as a dual system that aims to keep you nice and warm (as your jacket should do), while also ensuring you don't overheat. Since Columbia designs most of their gear for activewear, they're expecting you to hike, run and climb in their jackets, so regulating body temperature is important.
It also means that they're waterproofed, tooth and nail. Just about every single spot on your Columbia jacket has waterproofing, and omni-tech is able to regulate temperature while dealing with the rainfall. Keep in mind, you're still going to heat up from your run (that's just your internal body temperature), but Columbia wants to make sure you aren't slipping your jacket on and off for the duration of your run. Keep it on, keep going, and they'll be with you all the way to the finish line and back.