Adventure Ready: Best Columbia Jackets For Men In 2022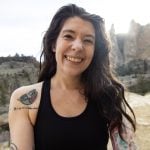 This product guide was written by Tuesday Kirby Kahl
Last Updated
January 25, 2022
Tuesday Kirby Kahl
Tuesday Kirby Kahl is a contributor at Gear Hungry. Her fierce love for the outdoors fuels everything she does. Her professional pursuits include writing, creating art, and photography. These professional passions allow her the time to live life outside as a rock climber, skier, runner, backpacker, paddle boarder, swimmer, and explorer. When Kirby is indoors, she enjoys tea, whisky, old films, cooking, and baking. Her product testing and feedback have shaped the design of everything from climbing shoes to candles.
GearHungry may earn a small commission from affiliate links in this article.
Learn more
Based in Portland, Oregon, Columbia is a global outdoor brand with decades of experience in crafting outdoor lifestyle apparel and gear, including stylish rain jackets for men. The brand has been producing some of the world's leading budget-friendly yet innovative jackets for every weather occasion you can imagine. Outdoor gear doesn't have to break the bank and Columbia knows that first hand.
Below, we'll take a dive into a dozen of our favorites from Columbia Sportswear, some information about the brand, and everything you need to know about maintaining your jacket and the purchase process. Whether you're looking for a breathable rain shell for outdoor sports and activities, a synthetic insulation jacket for cold, snowy weather, or something versatile that you can wear both when training and in your day-to-day life, here are the absolute best Columbia jackets for men currently.
The Best Columbia Jacket For Men
Columbia Infinity Summit Double Wall Down Hooded Jacket
This new piece from Columbia sports is an upgrade to Columbia's signature Omni-Heat technology. Where the older version of Omni-Heat used uniform pieces of silver reflective material, the Infinity Summit utilizes gold material of varying sizes. Columbia claims that the gold material reflects heat better, while the smaller dots add to the reflective surface without restricting the flow of excess heat.
While we didn't quantify the amount of heat retention, our tester verified its ability to keep heat in on sub-freezing December hikes in Oregon. During these lip-numbing hikes, the reflective liner worked in tandem with the responsibly-sourced down insulation to keep our tester's torso nice and toasty. For more amazing wardrobe items to keep you warm, check out our guide to the best heated jackets.
Key Features:
100% Nylon construction with 800 fill power goose down insulation
Omni-heat advanced thermal reflective tech
Water-resistant fabric
Zippered hand and chest pockets, adjustable hem, binding at cuffs
Specification:
Brand

Columbia

Weight

1 Pounds
Watertight II Columbia Jacket
One of the most cost-effective, waterproof, and absolutely dapper jackets that Columbia has ever made: the Watertight II. Not only is this safe to throw in the washing machine, but it comes with a durable nylon shell and a comfortable polyester lining that won't get tarnished or damaged from repeated wash cycles. You can choose between twenty different styles and colors to go with any ensemble. The Watertight II is an all-weather jacket that's fitted for runs on rainy days, hiking, camping, and anything else nature tries to throw your way.
This jacket is the perfect waterproof shell for wet weather, pouring rain, snow and light rain included. You'll also find two zippered side pockets for storing necessities on either side of the jacket. You can find other running options if you check our running jackets guide.
Key Features:
100% waterproof nylon shell with 100% polyester mesh lining
Omni-tech breathability +waterproofing tech
Zippered pockets on the sides
Attached, adjustable hood + adjustable hem
Abrasion resistant chin guard
Specification:
Brand

Columbia

Model

1533891

Weight

12 Ounces
Glennaker Lake Rain Columbia Jacket
The problem with a lot of hooded sweatshirts is that having a hood just flopping around tends to get in the way, especially when you're active. Columbia put that into the front of their minds when they designed the Glennaker, which comes with a hideaway hood that slips right back into the collar. So you get to choose day-to-day hood or no hood which is excellent when you're layering up for a chilly day.
This is machine washable and comes with a water-repellent finish along the entire exterior, which is made of 100% nylon – great for light rain but not suitable for downpours. Take full advantage of rain-resistant side pockets, and grab one of the most dually functional and flashy jackets we've ever reviewed. If you love the brand you can combine this jacket with a nice Columbia backpack from our list.
Key Features:
Water-repellent nylon shell with mesh lining
Hideaway hood
Adjustable cuffs and hem
Zippered hand pockets
Specification:
Brand

Columbia

Model

RM2015

Weight

12.8 Ounces
Steens Mountain Full Zip 2.0 Columbia Jacket
If nylon isn't your fabric of choice, you're not alone. Plenty of Columbia jackets come with alternative fabric blends like the Steens Mountain Full Zip, made of 100% polyester MTR fleece. With this soft, warm jacket, you'll feel insulated and toasty within minutes. The Steens comes in over two dozen colors and styles and features a couple of security side pockets to maintain your valuables. Slip your wallet, card, or an EDC pouch in, zip it up, and you're ready to fly. Last but not least, we have to point out the comfort of the padded collar, which provides some extra warmth in those chilly winter months.
If you've visited the Steens Mountains that tower over the Alvord Desert in Eastern Oregon, you know that the area is well known for cold, high winds and how desolate it is. The Steens is a winter jacket built with durability and big adventure in mind. You can find more winter jackets in our best down jackets review so check them out.
Key Features:
Super soft polyester MTR fleece
Two side security pockets for small items
Padded collar, elastic cuffs
Specification:
Brand

Columbia

Model

WM3220

Weight

1.05 Pounds
Evapouration Columbia Jacket
EvaPOURation Jacket protects you from just about anything you can imagine. Except for zombies, they couldn't test that. From the concealed storm hood to the waterproof coating, right on down to the comfortable and Omni-tech thermal reflective lining along the interior, this is an all-weather jacket that's itching to be put to the test.
We love the lightweight build, making it a no-brainer to throw on before a hiking or camping trip. One of the key features is the ventilation in the underarm area that'll keep sweat at bay while keeping you cozy in this super warm jacket. Waterproof, lightweight and breathable, this is one of the best Columbia jackets for men looking for a comfy hooded coat for outdoor activities. It also packs down to almost nothing, making it super-easy to store and use close when you need it.
Take a look at these high-quality work jackets from our list and pick the right one that will keep you protected on the job site.
Key Features:
Shell is 100% nylon 2.5L 70D EVAP Tech woven
Underarm ventilation to stave-off sweat
Attached storm hood with drawcord adjustable hem
Waterproof finish, packable design
Specification:
Brand

Columbia

Model

1562681

Weight

11.2 Ounces
Ascender Softshell Jacket
The Ascender is our favorite soft shell from Columbia. This water-resistant jacket comes in a 100% polyester shell, and is safe to throw in the washing machine. Great news if you're anything like us and love to get down and dirty.
If you're using this for those light winter or fall days, then you've probably got one thing on your mind: that collar. Well, the good news is that it's completely flexible so you can choose to wear it up or down, depending on the level of warmth you're going for. The jacket also comes with an abrasion-resistant chin guard, so chafing will be the least of your concerns. Dual hand pockets along the sides and a seamless zip-up: function and flair at their very best. You can combine this jacket with one of the shoes from our top Puma shoes guide.
Key Features:
100% polyester shell with water resistance
Abrasion-resistant chin guard along the flexible collar
Zippered chest pocket and hand pockets
Bound cuffs and drawcord-adjustable hem
Specification:
Brand

Columbia

Model

1556531

Weight

4 Pounds
Bugaboo Interchange Jacket
The Bugaboo comes with a plethora of hard-not-to-love features, first and foremost being the detachable removable hood. Hoods that slip into your collar can be uncomfortable; this comes right off, slips into your pocket, or even your daypack if you are on a hike. Choose from either your hand pockets, interior security pocket, or chest pocket.
This versatile jacket is made of a 100% nylon shell, with a comfortable, heat-retaining polyester fleece lining. Ideal for the athlete in you who won't quit just because the conditions aren't ideal, Bugaboo stands up to the test of the elements, even as they change. If you know the mountains like we do, you know that the weather can change in an instant and you need superior technology and a lot of willpower to combat all that they throw at you. We love how modular this jacket is: ready for heavy rain or whatever you can throw its way. Find more great products like this by checking out our guide to the top Carhartt jackets.
Key Features:
100% nylon shell with 100% polyester fleece lining
Detachable and adjustable storm hood
Chest and side-entry pockets
Thermal reflective, waterproof design
Specification:
Brand

Columbia

Model

WT1053-866

Weight

2.35 Pounds
Hit the mountain roads, the cold hiking trails, and stay warm as a hearth fire with the Roan jacket. Thanks to an adjustable hood and drawstring waistband, you're able to tighten this stylish jacket in key areas as needed, ensuring your body heat remains right where you need it: inside your jacket. The velcro adjustable sleeve cuffs also help with this.
Made out of completely waterproof nylon, you'll be able to shed your shell when you step through the door and emerge completely dry. Like most Columbia jackets for men, this one too is washing machine safe so you can just chuck it in the wash as needed. With a front zipper closure and hook-and-loop adjustable cuffs, you'll stay nice and toasty no matter how windy or chilly the weather. For more great jackets like this, check out our Patagonia jackets review.
Key Features:
100% nylon exterior with waterproof capabilities
Adjustable hood, cuffs and waistband
Zippered side pockets
Lightweight and packable
Specification:
Brand

Columbia

Model

1580231

Weight

4 Pounds
Crested Butte II is our favorite lightweight down jacket, and after just one look, you'll see why. It's the perfect solution to the puffy coat, without sacrificing warmth, layering, or too much space. Crafted out of 100% polyester and featuring Omni-Heat reflective thermal lining, this light synthetic insulation jacket from Columbia will help trap your body heat for warmth without making you feel bulky.
While insulated, the Crested Butte II is also breathable and wicks away sweat to keep you dry. With zippered hand and chest pockets, drawcord adjustable hem and elastic cuffs, this down jacket is perfect for cold weather, but do make sure you have a nice wooly hat because there is no removable hood. This dapper coat comes in five different colors and sits in a budget-friendly price range. Combine it with a pair of good Nike sneakers and you are good to go on your next outdoor adventure.
Key Features:
100% polyester construction with Omni-Heat reflective thermal lining 
Breathable warming technology regulates traps body heat
Wicks sweat and resists rain, keeping you dry all over
Zippered hand and chest pockets, adjustable interior drawcord hem
Specification:
Brand

Columbia

Weight

1.38 Pounds
If you're looking for a quick-and-easy coat to slip on when you can't skip your run (again), but you don't want to deal with the rain, Diablo Creek is right up your alley. In the wet weather that settles over places like Seattle and Portland, rain shells are indispensable. This one comes with a blend of nylon and polyester throughout each aspect and detail, keeping it breathable, but also keeping it weatherproof.
The Omni-tech that Columbia uses in their jackets for men and women helps regulate the jacket's internal temperature as well, so that heat retention doesn't have to mean overheating. There's also an adjustable hood, zip hand pockets and the jacket packs down to practically nothing, making it ideal for outdoor adventures in chilly, windy and rainy weather. Own the rainy day…as soon as you own this rain jacket.
Key Features:
Blend of nylon and polyester in all areas
Omni-tech breathable waterproofing construction
Adjustable hood and hem, zip hand pockets
Packable design
Specification:
Brand

Columbia

Model

1714051

Weight

1.2 Pounds
The Dr. Downpour jacket comes with a reasonable price tag and a combination of breathability and waterproofing that can't be beat. With hand pockets and an internal security pocket, you can easily store your essentials and accessories, including your card, phone and keys without having to lug a backpack or have them jingle around in a loose-fitting pocket.
Thanks to the detachable storm hood and Omni-tech breathability, you'll be able to keep warm without burning up. This wind resistant outerwear also comes with an excellent waterproof rating on its waterproof fabric, so Mother Nature can't bog you down on your run. You get a drawcord adjustable hood and hem to control heat and comfort, in several stylish colors to choose from.
Key Features:
Double ripstop nylon exterior
Omni-tech breathability + waterproofing
Adjustable hood, hem and cuffs
Zip hand pockets + interior security pocket
Specification:
Brand

Columbia

Model

1580121

Weight

1.5 Pounds
Why Trust Us
When it comes to outdoor gear, our team of testers are some of the best in the business. We are through and through outdoorsy folk who ski, hike, camp and spend lots of time in jackets, all layered up for the chilly weather. Columbia is one of our favorite brands for the combination of affordability and diversity in their product range. This article is even being written in the same city (Portland, Oregon) where Columbia is based and where a lot of their testing is based.
Who This Is For
This guide is for anyone looking for a Columbia jacket for their next adventure in cold weather or bad weather. We have a huge range of fabrics including fleece, nylon and polyester, and jackets with plenty of handy features for nearly every kind of weather, except summer heat; but you're probably not wearing a jacket then anyways.
How We Picked
When selecting the best Columbia jackets for men, we first consulted the esteemed men of our testing team here at GearHungry and found their favorites. After that, we looked at best sellers for a Columbia winter jacket and cold weather. From there, we continued to flesh out our picks with favorites from the Columbia lineup and read dozens of reviews to ensure each men's jacket we suggest to you is a good jacket, ready to go anywhere you do.
How We Tested
Our tester loves the outdoors and isn't afraid to put his gear to the ultimate tests. The jackets tested here enjoyed (well, our tester enjoyed it, jackets can't talk) 20-degree hikes in Oregon, Columbia Sportwear's home state. A hair south in California, these jackets also spent time cozied up around a campfire in Lake Tahoe and a snowstorm in the Trinity Alps.
Columbia is one of the top brands for active and outerwear, which is why we've dedicated an entire guide to their men's jackets and Columbia Winter Jackets. Proper protection and insulation are hard to come by without digging deep into your pockets, and with Columbia, it's easier and more affordable than ever to find a slew of those high-end features you've been looking for in a great jacket.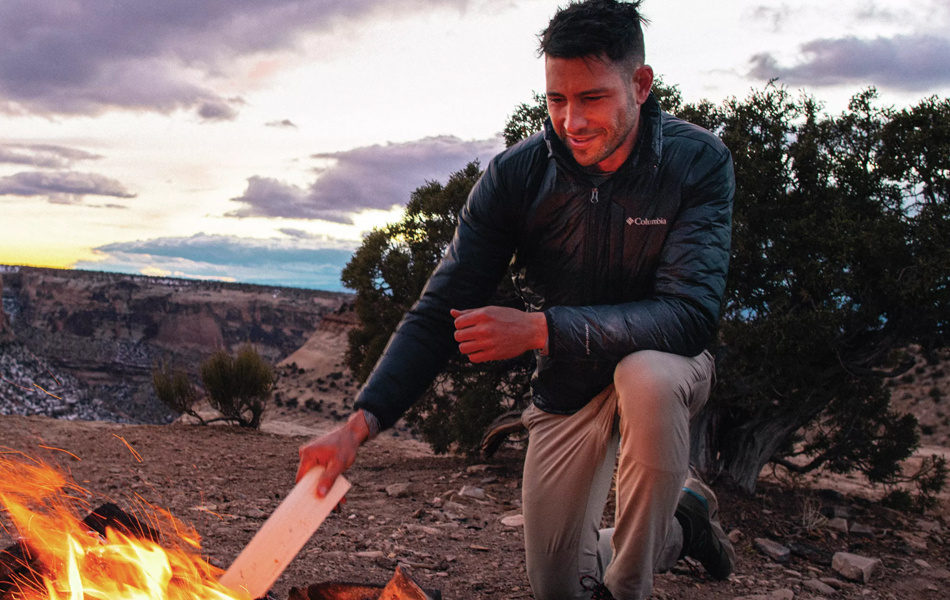 Features To Look For In Columbia Jackets
Size - Jacket sizing can vary a bit from your standard S, M, L size chart. When you're looking at jackets, an important consideration may be if you plan to layer underneath your outerwear. While I normally wear an XS, I often opt for S-sized jackets to accomodate any layers I may throw underneath.
Fit - Every jacket fits a bit differently. You may find relaxed fit jackets or some that are more fitted at the waist, shoulders or arms. When understanding how a jacket may fit you and your body type, check out reviews and photos of folks in the product as a good reference and many product descriptions will cover jacket fit.
Material - Columbia tends to stick to nylon, polyester, fleece, and on occasion, a bit of suede. These materials are designed for activewear, meaning they're usually waterproof and allow proper breathability. On top of that, they're easy to maintain and don't warp in the wash. Fleece is an excellent insulator and it's best as a mid-layer unless you'll be in a drier climate. Down provides excellent insulation and is water-resistant but should not be treated as a waterproof jacket. Columbia winter jackets often feature a blend of materials for a best of both worlds in the realm of waterproofing and warmth.
Comfort - Columbia has been built around activewear, and with that, these jackets need to remain comfortable throughout high-intensity training, big days outdoors and while in motion. Comfort should be a top consideration in your next Columbia all-weather jacket.
Warmth - Warmth is generated by trapping body heat that you create as you move. Some fabrics allow minimal breathability and therefore trap all heat keeping you toasty, like down jackets and rain jackets. Water-resistant fabric helps keep moisture out but also won't let any moisture in. Other jackets allow for more breathability which is essential to prevent overheating during strenuous activities. When deciding on your next down jacket, ski jacket or outer shell, first consider your common activities and the temperatures you plan to be in.
Durability - This directly relates to how it comes out of the wash, how the elements bear on it, and general wear-and-tear resistance. Durability is key with any purchase but especially with outdoor gear and outerwear that will be exposed to the elements regularly.
Waterproofness - Most Columbia jackets come with a little bit of waterproofing, but you still have to pay attention to the IP water resistance rating (if the jacket has one). Most jackets on this list are all-weather or rain jackets so they should provide excellent waterproofing. Additionally, any and all Columbia ski jackets should provide a waterproofing layer as well.
Color - Color doesn't affect Columbia jackets all too much. Their dyes are woven into the fabrics they use and are potent, rarely fading with age (on nylon and polyester shells). Most of these jackets come in at least a few different colors and styles for you to choose from so you can mix and match to your heart's content.
Versatility - Hiking, fishing, boating, running - you name it, and Columbia has a jacket that adapts to your activities and environment. Many of their jackets can and often do perform well in a variety of activities and weather conditions.
Quality - We chose to do an entire guide on Columbia's jackets because of how high-quality they are. Resting on the space between quality and affordability, these are a solid choice for casual wear and activewear needs without chopping off an arm and leg and handing it over to the cashier.
Design - You're wearing it, so it has to have some major style points. We took a look at specific fittings, sizes, overall color schemes, materials, and smaller elements to ensure there's nothing but stylish, form-fitting jackets on this list.
Columbia: About The Brand
Straight out of Portland, Oregon, Columbia Sportswear has been fighting the good fight for over seventy years. Their dedication can be be seen by taking a good, hard look at Gert Boyle: reigning Chairman for over forty years, more than half of Columba's history. She's been thirsty for business, and kept with sincere, honest, transparent apparel that follows their Transparency in Supply Chains Statement.
Their history is a lot deeper than that. Gert's parents, who founded Columbia Apparel after buying a small hat shop in Portland, were refugees from 1938 Nazi Germany. It's been in the family since its inception and sticks to core family values to this very day. Passionate people, proper apparel, and a desire to keep you warm, dry, and cool during your activity.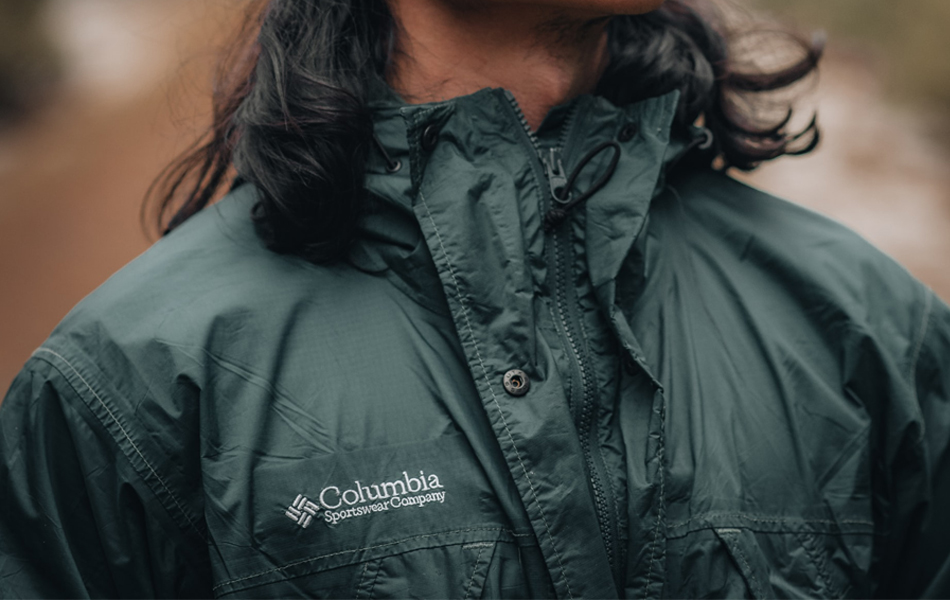 Columbia Jacket FAQ
Q: Why choose a Columbia jacket?
A: Columbia rests somewhere on the middle of value and quality, and as you know, there's always a difficult balance when you don't want to spend a whole paycheck on a few pieces of clothing. They define that very fine line. Columbia is a quintessential activewear brand that should be somewhere in your closet, whether it's in the form of shoes, jackets, equipment, or accessories.
No brand is perfect, but the ones that strive to be as close to perfect as possible, usually stand taller than the rest. Columbia offers fantastic warranties and very attentive customer service representatives who are ready to either answer all your questions or point you to the right directory to find numerous answers on your own.
Q: Can Columbia jackets be washed?
A: Yes, almost all Columbia jackets, unless otherwise specified, are machine washable. It's preferred to use a no-spire HE washing machine, but even if you use a different machine, it's not going to damage or warp the jacket. All the best Columbia jackets for men are built tough.
You'll mostly need to wash your Columbia jacket after big, dirty days or after many, many wears. If you use it every single day, and can't remember the last time you've cleaned it, then it's probably time for a wash. Many Columbia jackets for men and women come with a fleece or soft fabric liner that absorbs sweat over time and can be washed more frequently. The outer layer of the jacket can do with less washes.
Lastly, if you're not keen on throwing it in the washer and drying it, you can either take your water-resistant jacket to the dry cleaner or simply take a few wet wipes/wet paper towels to the exterior and spot clean. Be certain to check the interior for any potential odors or spills, and definitely don't wash your jacket with chapstick in the pocket like I did. The last thing you want is a stain that can't be lifted.
Q: Can you put your jacket in the dryer?
A: Columbia jackets can go in the washer, but the polyester shells on most of these jackets aren't going to react well to the heat from the dryer. These are best to be line dried or hung out to dry somewhere in your home if you don't have access to an exterior line.
Q: What is Columbia's Omni-Tech?
A: Columbia's Omni heat reflective lining and Omni-tech is better explained as a dual system that aims to keep you nice and warm (as your jacket should do), while also ensuring you don't overheat. Since Columbia designs most of their gear for activewear, they're expecting you to hike, run and climb in their jackets, so regulating body temperature is important. This technology has a thermal reflective lining using metals like silver and gold, thus keeping you warm. This also means that their jackets for men and women get toasty, fast. Therefore, Columbia also uses a breathable shell for air circulation to help you regulate your body temperature better without overheating.
Sources:
A Tested Tough History - Columbia
Columbia Sportswear - Wikipedia
Sign Up Now
GET THE VERY BEST OF GEARHUNGRY STRAIGHT TO YOUR INBOX