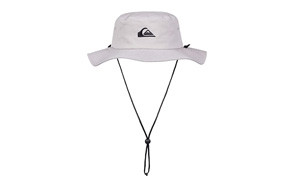 Quiksilver Men's Bushmaster Bucket Hat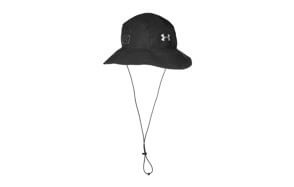 Under Armour Men's ArmourVent Bucket Hat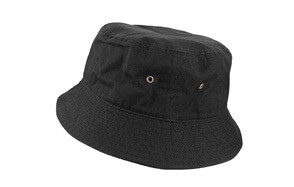 Gelante 100% Cotton Packable Bucket Cap Hat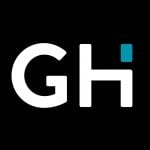 If being unique is something you're hoping to achieve when it comes to your personal style, the bucket hat for men is the perfect item for you. The bucket hat craze started somewhere last year and is still gaining momentum with every passing day. However, we all know that this is one item that is not easy to wear or pull off. Therefore, choosing the perfect hat that encompasses size and style is often extremely difficult for many. Not only is finding a bucket hat with great style a challenge, being able to wear it right poses yet another difficulty that many people are still looking for answers to. That's why We've curated our own collection of some of the best bucket hats for men currently in stores, and the styles available to suit your needs. We also take you deeper, providing you with information concerning the sizing of hats and other features one has to consider before purchasing.
The Best Bucket Hat for Men
Bucket Hat Buying Guide & FAQ
Elements to Consider Before Buying Your Bucket Hat
Buying a bucket hat may seem like a simple activity and one that doesn't require any thought or consideration. In reality, it is an extremely tricky process- purchasing a bucket hat that will fit perfectly and also keep you protected. With the return of such a trend in recent time, this type of hat offers a trip down memory lane, rediscovering this iconic how it was worn. This is why we have some advice for you below, on the factors one must consider before making any purchase; how best to make the right selection and the kinds of combinations that exist.

Hat Size - The size of a hat is exceptionally critical to your comfort and safety. Be on the lookout of caps that aren't too tight and are not extremely loose either. If possible, consider purchasing hats with drawcords, which enable you to adjust your bucket hat whenever you please. This feature in bucket hat designs makes it possible for you to share your heart with someone, or to give it to a friend when you don't need it.
Waterproof - Another feature to take into consideration is the hats ability to be resistant to water. Depending on the activities you plan on the undertaking, ensure that the material used for your bucket hat is designed to be waterproof. This will prevent your lid from getting wet all the time. Also, hats with UPF do not need to get wet, as this may reduce their sun protection abilities over time.
Ventilation - It is excellent to have protection from the sun at all times, but it is also great for your head to be adequately ventilated always. Ventilation prevents the onset of migraines, which generally occur when your head is constructed. Look for bucket hats with vents included in their design, as these ensure that proper ventilation occurs. Also, the material used for the bucket hat must have breathable abilities that encourage the passage of air around your head.

Bucket Hat FAQ
Q: What Size Guide Should I use to choose my bucket hat?
A: A size guide is not at all necessary when choosing the best bucket hat to fit your head. It may be better for you to measure your head in the comfort of your home to ensure accuracy. Identify where the hat will sit and measure around that area using a tape measure. Most often, caps sit at about half an inch above your ears and eyebrows. After taking this measurement, you can compare it with the various size guides offered by different brands. It is advised that, if your measurement falls between two sizes, you purchase the larger size.