Best Bucket Hats for Men In 2022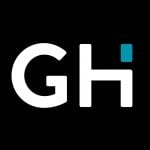 This product guide was written by GearHungry Staff
Last Updated
December 27, 2018
GearHungry Staff
GearHungry Staff posts are a compilation of work by various members of our editorial team. We update old articles regularly to provide you the most current information. You can learn more about our staff
here
.
GearHungry may earn a small commission from affiliate links in this article.
Learn more
If being unique is something you're hoping to achieve when it comes to your personal style, the bucket hat for men is the perfect item for you. The bucket hat craze started somewhere last year and is still gaining momentum with every passing day. However, we all know that this is one item that is not easy to wear or pull off. Therefore, choosing the perfect hat that encompasses size and style is often extremely difficult for many. Not only is finding a bucket hat with great style a challenge, being able to wear it right poses yet another difficulty that many people are still looking for answers to. That's why We've curated our own collection of some of the best bucket hats for men currently in stores, and the styles available to suit your needs. We also take you deeper, providing you with information concerning the sizing of hats and other features one has to consider before purchasing.
The Best Bucket Hat for Men
Quiksilver Men's Bushmaster Bucket Hat
Quiksilver is one of the oldest and most famous surf brands on the planet. If you don't recognize this logo, we don't know where you've been hiding. Since they started in 1969, they've built a huge reputation for quality clothes. The Quiksilver Men's Bushmaster Bucket Hat will last you a lifetime of beach trips. 
It's made from 100% cotton, which makes it super comfortable, very breathable, and relatively lightweight. They don't make any mention of UV protection but it will protect you from the sun to some degree. It's also worth mentioning that it's not completely waterproof, so we wouldn't recommend wearing it in the water. 
To adjust the hat, it has a simple drawstring that you can tighten around your neck. Other than that, it's a one-size-fits-all approach. Unless you've got a particularly big or small head, this hat will definitely fit. It's available in five colors and has an embroidered logo at the front.
Key Features:
Made from 100% cotton 
Adjustable drawstring closure 
Hand wash only 
Wide-brim hat 
Embroidered logo 
Available in five colors 
Specification:
Brand

Quiksilver

Model

Bushmaster

Weight

6.56 ounces
Outdoor Research Sun Bucket Hat
There is yet another magnificently designed bucket hat on the market, and it is the Outdoor Research Sun Bucket Hat. This imported unit is constructed with help from materials such as polyester, nylon, and cotton. The main shell of the bucket hat is built with a double weave ripstop, while the design beneath the brim is made from both nylon and cotton.
One of the first things you notice about this hat is its wicking transaction headband, included for your comfort. This headband does more than offer hat wearers with comfort. It also helps in moisture management, for moments where you sweat in excess. It holds the sweat and prevents it from running into your eyes or onto other parts of your face.
For additional adjustment, there is an external drawstring feature included with this bucket hat. The chin cord of the Outdoor Research bucket hat is removable, and it comes with a unique cord lock. If you love to climb, the chance is you won't undertake the activity alone. Going up with friends or colleagues makes the journey more exciting, as you all work to bring out the best in yourselves.
Climbing partners do more than encourage you. They share your snacks, help in spotting new climbing locations and push us up harder routes to test our tolerance levels. This bucket hat is one climbing partner you'll never regret having, as it maintains stability even in gusty conditions, thanks to its short brim. It also promises to protect your head and face from the sun and ensures that your hat doesn't end up flying over your head when the wind begins to act up. So be sure to combine it with the best rock climbing shoes on your next adventure.
Key Features:
Removable chin cord with cord lock
Made in China
Imported
Wicking Transaction Headband
Specification:
Brand

Outdoor Research

Model

80720

Weight

2.4 ounces
The AirSUP bucket hat is a great bucket hat designed for men and their various, adventurous needs. It is ideal for all manner of activities which include flat water race, stand up paddle surfing, kiteboarding, cruise or fishing, surfing and windsurfing, hiking, kayaking, canoeing, and all other exciting action sports. Call it the Jack of all sports trades!
This men's hat is made from fast-drying polyester, a dark fabric that doesn't only dry fast but also helps prevent the occurrence of skin cancer by offering wearers with great sun UV protection. It is excellent to note however that, constant exposure of your hat to the sun may cause its color to fade a little. Apart from this, the construction of this bucket hat is sturdy, rugged and durable.
Adjusting the size of your hat is made extremely easy with the inclusion of a chin strap to your hat. There is a mesh that is designed to cover your ears from both the sun and wind. In addition, your head is kept cool all times, thanks to the vents found on the surface of your AirSUP bucket hat. Experience a cooling effect anytime you wear your hat; you get the protection you need and the air you so desperately need.
You can protect your neck when surfing and also stop the water from smashing into your face by an outing on your AirSUP bucket hat. Its semi-hard brim is responsible for this form of protection and is one of the outstanding features of this bucket hat. It also comes with a flap cover that is removable. This cover helps protect your neck from sunburns at all times. Find more great products like this by checking out our guide to the best 5-panel hats. 
Key Features:
Adjustable size
Fast Drying
Vents for cooling your head
Solid Brim
Specification:
Brand

airSUP

Model

AS-SH02

Weight

4.5 ounces
Kangol Men's Stripe Lahinch
Another one of the best bucket hats on our list is the Kangol Stripe Lahinch. This creative bucket hat is constructed with 100% cotton-based materials. Designed as an update of the classic bucket hat, the Lahinch hat is a quintessential creation that features a two-color striped band pop color, and a distinct, contrasting under brim that stands out from all other models.
Just like the classic back-in-the-day cotton bucket hats, the Striped Lahinch is perfectly designed with a classic boonie-style, with a brim and flat top for optimum protection of all wearers from the elements including the sun's harmful rays. To add a more fashionable style, this hat has taped seams and a beautiful pop of color.
This bucket hat is an ideal option for all your outdoor activities, thanks to its outdoorsy vibe and sporty look. You can wear with ease as you perform many outdoor activities such as golf, hiking or boating. It is a casual but chic hat, and it's a bucket hat that will keep the compliments coming in with every turn you make.
Lahinch is a word derived from a small town located on the west coast of Ireland. The trendsetting flair of the Lahinch bucket has caused its shape to be used by many golfers (which is why it makes a great golf gift for enthusiasts) and hip-hop artists during their performances. Kangol is one brand bent on producing innovative products that are not only functional but also durable and beautiful. It offers shade and protection while giving you the outlook of a fashionista.
Key Features:
100% Cotton
Imported
Hand Wash
Very stylish
Specification:
Brand

Kangol

Model

K4012SP

Weight

1 pounds
Gelante 100% Cotton Packable Bucket Cap Hat
The last bucket hat model in this piece is the Gelante Travel Bucket Hat. Gelante is a well-known brand recognized globally for its exceptional products. This bucket hat encompasses everything they stand for, from durability to function and also concerning style. It is designed and made with 100% breathable cotton materials, and offers full ventilation through its brass eyelets.
The hat features a compact design also, and this makes it easy to pack for day long or weekend trips and extended holidays. To keep it in storage, you only fold it up, without destroying its construction. Protection from the sun is also guaranteed, thanks to its sturdy brim design. You can use your bucket hat from Gelante for activities such as hiking, fishing, and all other outdoor activities.
Take your camping trips to an exciting level with this bucket hat by your side. It comes in two main sizes and can be worn by both genders. Its style is simple, classy and sleek and its rugged nature makes it withstand anything situation you take it through. You can get this bucket hat as a gift for hikers or any person in your life who loves exploration and adventure. You can even get it for yourself, and step out into the world, fully protected and ready for any challenge thrown at you.
Key Features:
100% Breathable Cotton
Brass Eyelets
Packable
Sturdy brim
The Hat Depot 300N Bucket Hat
If you're looking for an affordable and high-quality bucket hat, we've got you covered. The Hat Depot 300N Bucket Hat is one of the most popular hats on Amazon, with over 8,000 reviews (and most of them positive). It's not flashy but it keeps the sun off your head and it comes in so many colors you'll definitely be able to find one to match your outfit. 
The hat is made from 100% cotton. That means it's super breathable, lightweight, and absorbent. It will protect your forehead and scalp from UV rays but you should still put sunscreen on because it can't provide complete protection. It has brass-tone ventilation eyelets, which let air into the hat and stop you from overheating. Other than that, there's not much to say about the Hat Depot 300N Bucket Hat except that it's the simplest and most affordable option. 
Key Features:
Made from 100% cotton
Packable and crushable 
Brass tone ventilation eyelets 
Available in 32 colors
Specification:
Brand

The Hat Depot

Model

300N

Weight

0.63 ounces
Bucket Hat Buying Guide & FAQ
Elements to Consider Before Buying Your Bucket Hat
Buying a bucket hat may seem like a simple activity and one that doesn't require any thought or consideration. In reality, it is an extremely tricky process- purchasing a bucket hat that will fit perfectly and also keep you protected. With the return of such a trend in recent time, this type of hat offers a trip down memory lane, rediscovering this iconic how it was worn. This is why we have some advice for you below, on the factors one must consider before making any purchase; how best to make the right selection and the kinds of combinations that exist.
Hat Size - The size of a hat is exceptionally critical to your comfort and safety. Be on the lookout of caps that aren't too tight and are not extremely loose either. If possible, consider purchasing hats with drawcords, which enable you to adjust your bucket hat whenever you please. This feature in bucket hat designs makes it possible for you to share your heart with someone, or to give it to a friend when you don't need it.
Waterproof - Another feature to take into consideration is the hats ability to be resistant to water. Depending on the activities you plan on the undertaking, ensure that the material used for your bucket hat is designed to be waterproof. This will prevent your lid from getting wet all the time. Also, hats with UPF do not need to get wet, as this may reduce their sun protection abilities over time.
Ventilation - It is excellent to have protection from the sun at all times, but it is also great for your head to be adequately ventilated always. Ventilation prevents the onset of migraines, which generally occur when your head is constructed. Look for bucket hats with vents included in their design, as these ensure that proper ventilation occurs. Also, the material used for the bucket hat must have breathable abilities that encourage the passage of air around your head.
Bucket Hat FAQ
Q: What Size Guide Should I use to choose my bucket hat?
A: A size guide is not at all necessary when choosing the best bucket hat to fit your head. It may be better for you to measure your head in the comfort of your home to ensure accuracy. Identify where the hat will sit and measure around that area using a tape measure. Most often, caps sit at about half an inch above your ears and eyebrows. After taking this measurement, you can compare it with the various size guides offered by different brands. It is advised that, if your measurement falls between two sizes, you purchase the larger size.
Sign Up Now
GET THE VERY BEST OF GEARHUNGRY STRAIGHT TO YOUR INBOX