Best Bluetooth Beanie Hats In 2022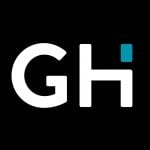 This product guide was written by GearHungry Staff
Last Updated
January 3, 2020
GearHungry Staff
GearHungry Staff posts are a compilation of work by various members of our editorial team. We update old articles regularly to provide you the most current information. You can learn more about our staff
here
.
GearHungry may earn a small commission from affiliate links in this article.
Learn more
A hat doesn't just have to be a hat, it can be so much more and Bluetooth beanies are a clear indicator of that. As they gain more ground and popularity, it is becoming incredibly difficult to separate the weeds from the cream of the crop. Logically, there's really no surprise there, these babies offer up a whole lot of convenience. With their in-built speakers and stellar connectivity, these accessories offer up a comfortable way to listen to music altogether. All in all, they are quite handy for when the weather becomes crisp and cold. As aforementioned, there's a wide array of options out there on the market, finding the right one could be a bit tedious. In order to streamline the search process, here is a compilation of some of the best Bluetooth beanie hats on the market.
The Best Bluetooth Beanie Hat
Fulllight Tech Upgraded Bluetooth Beanie Hat
If you want to be both stylish and caught up with the times then this is a great route to take. After all, fashion statements can equally be functional. The Fulllight Tech Upgraded Bluetooth Beanie Hat will not only keep all users warm but it will also offer up some great music in the process. When it comes to the sound, in particular, this is a great choice for a number of reasons. But the fact that it is fitted with a speaker with great volume and even better feedback stands out. The maximum value is up to a whopping 110dp which is incredibly superior to other options on the market. Thanks to this feature, users have access to an incredibly clear sound even in a noisy environment.
Since this is a Bluetooth beanie, it's probably advisable to check out the Bluetooth capabilities. The headphones themselves make use of  V4.2+EDR Bluetooth technology, which ensures there's a speedy and stable connection which equally makes it a lot easier to set up. Even better is the fact that it has an enviable battery life when compared to its contenders and it comes fitted with a 250mAh Li-battery which happens to have the largest battery capacity out there. Additionally, it has the lowest power consumption altogether. This baby can power through for a whopping 16-20 hours which is incredible in comparison to other brands out there. You may also like some of the best snap backs from our list, so check them out.
Key Features:
Makes use of Bluetooth 4.2
Has a 16-20 hour battery life
Equipped with a sound output of up to 110db
Comes in a washable design
Specification:
Brand

FULLLIGHT TECH

Model

43551-137179

Weight

3.2 Ounces
Aesthetically pleasing
Easy to set up and pair
Extremely comfortable
Microphone is subpar
Favors the left ear
Durability is a concern
SoundBot SB210 HD Stereo 4.1 Bluetooth Beanie Hat
Bluetooth beanie hats should, of course, be great when it comes to playing music and keeping you warm. But what about comfort? That should also a big part of the decision-making process, and when it comes to that front, the SoundBot SB210 HD Stereo Bluetooth 4.1 Wireless Smart Beanie has it all covered. The beanie itself is made using top-notch, ultra-soft knit which is sure to offer up the highest level of comfort. On top of this all, it has a perfect fit and comes in one convenient size to accommodate all. Even better us the fact is that it can be used every day regardless of how active your lifestyle may be. When it comes to the practical use of this beanie, the design is a human-oriented as can be and it is fitted with intuitive button controls that make for seamless operation.
There's also the addition of a heavy-duty rechargeable battery that comes embedded within the mechanism itself. With this in the background, users can enjoy up to 7 hours of hands-free action as well as 5 hours of music streaming which can be done within 33 feet of the device. For convenience, it is also equipped with an accessible MicroUSB charging port. The sound produced here is completely divine, there's a perfect blend of deep bass and the higher. The result is a top-notch performance on the part of the stereo loudspeaker driver. As a little extra something on the front of convenience, this hat comes in a washable design. So, the headset speaker driver, as well as the battery, can be taken out easily before the whole thing is put on the wash. You may also like some of these cool smart rings from our list, so check them out.
Key Features:
Comes in one size
It uses Bluetooth v4.0 technology
Has a long-lasting rechargeable battery
Made of a soft, stretchy material
Specification:
Brand

SoundBot

Model

SB210

Weight

1.6 Ounces
Practical and well-thought-out design
Good sound quality
Stellar battery life
No power-saving mode
Sizes run small
The battery isn't removable
EverPlus Bluetooth Beanie
Stylishness and comfort seldom walk hand-in-hand, but when they do, the result is phenomenal. So, when you find a product that delivers on these two fronts, the best thing to do is to dive right in. One of such products is the EverPlus Bluetooth Beanie and the proof is in the features for all to see. This beanie hat is designed in such a way that it is perfect for functions such as musical entertainment and hands-free calling. So, say goodbye to those cold days that make it practically impossible to get your phone out of your pocket. With that problem out of the way, users are free to enjoy an enhanced listening experience. For extra convenience, this Bluetooth beanie hat is compatible with any device equipped within a 65-foot radius. That's not all when it comes to Bluetooth 5.0, it also means that there's enhanced sound quality, a more stable connection among a range of other things.
What's more, the battery life on this device happens to be one of the best out there. The lithium-ion battery itself is not just rechargeable but it takes a mere 1.5- 2 hours to fill up. Even better is the fact that it goes on to run for a total of 12 hours at most, with a 720 hours standby time. Additionally, the physical design of the beanie itself features an easy to use/access control panel which is fitted with volume controls, a charging port and of course, a play/pause button. To crown it all up, this item is fully washable once the headphones themselves are taken out. If bucket hats also fit into your personal style, be sure to check out our selection of the best ones on the market.
Key Features:
Makes use of Bluetooth 5.0 technology
Fitted with an in-built HD microphone
Powered by a rechargeable lithium-ion battery
Easily washable
Specification:
Brand

EverPlus

Weight

4 Ounces
Great sound
Easy to set up
Aesthetically pleasing
Charging spot is hard to find
Runs big
Short charging cord
ZecRek Bluetooth Beanie Hat
Why just buy a beanie when you can get a cozy scarf in the process too? The manufacturers of this product have thought about it all. So, when you buy a ZecRek Bluetooth Beanie Hat, expect a little more than what you bargained for and in a good way too. It's not all about the scarf though, the beanie is equally a great catch. The first great thing about this baby is that it is really easy to use. This should be a given; it's a Bluetooth beanie, how hard could it be to use, right? You'd be surprised at how many interfaces out there have proven to be quite far from user-friendly. The ZECREK Bluetooth beanie hat, on the other hand, happens to be completely user-friendly, it is fitted with easy to use controls which come in quite handy when toggling between hands free calling and music.
All that is required to make this happen is one tap and the rest is history. So, on the one hand, you're warm and toasty and on the other, you are well entertained. Speaking of being entertained, the sound quality this device is equipped with is off the charts. It is fitted with HD speakers which support up to 120 decibels. The best part is that there's no sound leakage and as a result, this is one of the best noise-canceling options out there. For more cool options to help you upgrade your style, check out our guide to the best bandanas.
Key Features:
Lightweight design
Well-designed control panel
Long-lasting battery life
Makes use of Bluetooth 5.0 technology
Specification:
Brand

ZecRek

Weight

5.6 Ounces
Good sound quality
Incredibly comfortable
Well-designed
Difficult to detach the sticker
Runs small
Flimsy accompanying scarf
With the newest technology at work, this has the makings of a really great product. The good thing here is that it has managed to live up all expectations and more. The EastPin Bluetooth Beanie is proof that the world is ever moving and advancing when it comes to all sorts of technology. In this case, users have the chance to take a crack at Bluetooth 5.0 and all the wonders it has to offer. Not only does this ensure that the connection is stable to the maximum, but it also goes a long way to prolong battery life. What's more, the Bluetooth connection itself is incredibly advanced, it can work within a 65-foot radius, which is incredibly impressive compared to what's on the market.
Then, of course, there's the battery that comes in the form of a 200mA Li-ion battery. This baby has a standby period of about 200 hours and the ability to last for about 12 hours. So, that's a whole lot of time that users can spend talking or simply enjoying a good tune. Even better is the fact that it takes a mere two hours to charge, and as such that users can get back to enjoying their music and conversations. As aforementioned, this device supports hand-free calls, so anyone looking for a little more than just a warm headset, the EastPin Bluetooth beanie is a great route to take. For all the fishing fans, we have prepared our selection of the best fishing hats, so check them out.
Key Features:
Made of a combo of Acrylic and cotton materials
Powered by a 200mA Li-ion battery
Has an in-built microphone
Has wide compatibility
Specification:
Brand

EastPin

Weight

3.52 Ounces
Easy to set up
It is comfortable
Easy to use control panel
Subpar sound
Favors one side
Quality control
MUSICBEE Bluetooth Beanie
They say that you cannot judge a book by its cover, but there are definitely some instances where you do not need to look beneath the surface to get the full picture. In that vein, this product does not only look great, but it is equipped with a wide array of features that have earned it a place among the greats. It's not just the look either, the feel and texture is an indicator of great things to come. The hats themselves happen to be made using a proportionate blend of acrylic and polyester material; this combination ensures that it is breathable yet warm enough to ensure your warmth once the temperature begins to drop. On the outside, it happens to have wool stitched and lined in, so there is no doubt that the MUSICBEE Bluetooth Beanie has the capability to keep you nice and warm.
Since it's not all about looks with these beanies, let's get down to the good stuff. This device is equipped with Bluetooth V5.0 technology, which has recently become popular and is still a bit rare. Thanks to this handy feature, users can enjoy an array of sounds that are all delivered in HD. To accompany this, there's an equally high-quality playback thrown in the mix. For more cool products like this, check out our selection of the best 5 panel hats.
Key Features:
Makes use of Bluetooth V5.0 Technology
Made of a combo of 60% acrylic and 40% polyester
Fitted with an in-built rechargeable LiPO battery
LED indicator
Specification:
Brand

Beanie

Model

VG002

Weight

5.6 Ounces
Easy to set up
Increasingly comfortable
Good sound quality
Durability is a concern
Quality control
Volume is a bit low
There are a number of pairings in this life that just make sense on all levels. Take peanut butter and jelly, macaroni and cheese, beanies and scarves; the list goes on. That's why it makes so much sense that the Nuduko Bluetooth Beanie comes with an accompanying scarf, and best believe that the quality of both is impeccable. As amazing as this famous combo is, it is nothing compared to what the beanie alone has to offer. First, the Bluetooth beanie itself is made of an ultra-soft fabric exterior and a nice woolen interior. So, not only does it look great, it equally feels great while it keeps one of your extremities warm. Best believe that the weather has nothing on this stellar product.
In addition to this, it makes use of Bluetooth 5.0 which ensures that it can effortlessly connect all devices that happen to be Bluetooth enabled. This further goes on to ensure that the connection itself is a lot easier and also that it remains stable. All this and more happens to be powered by one of the best Li-Ion batteries on the market. This 240mAh rechargeable battery has the can last for as long as 10 hours while it only requires about 2 hours of charging time. This simply makes it one of the most convenient and efficient options out there. If you are also looking for pieces of clothes to keep you warm in extreme cold, check out our reviews of the best balaclavas and pick your favorite.
Key Features:
Uses V5.0 Bluetooth Technology
It is breathable and washable
Has a built-in microphone
Comes with a user manual
Specification:
Brand

Nuduko

Weight

7.2 Ounces
It is comfortable
Easy to set-up
Great connectivity
Sound quality is not great
No way to remove the speakers
Subpar design
Bluetooth Beanie Hat Buying Guide
For hands-free comfort and a whole lot more, Bluetooth beanies are the best option. In fact, they are all the rage at the moment. During those cold seasons, earphones can prove to be a bit tedious and as such, that's where these babies step in. As long as they keep getting more popular, there's going to be a wide array of choices on the market. Here is some information that will prove useful to anyone looking to secure a good fit.
Features To Look For In Bluetooth Beanie Hats
Battery Life - All electrical devices these days make use of some sort of battery or power source. These devices are usually fitted with an in-built battery. Try to get a beanie that promises a long battery life because that goes a long way to determine how long you can use it. If you plan on using it for long stretches of time at a go then go for something that can power through about 8 to 10 hours. So, for anyone who travels a lot or has to be outside for extended periods of time, such a long-lasting battery is most adequate. On the side, also consider its charging system, it should be designed to ensure a speedy recharge.
Sound Quality - Since this accessory is essentially a warm pair of earphones, it is important to check out the sound quality. So, as much as you want to keep your head warm, you also want to listen to music properly. Ensure that you suss out the quality of the sound emanated and compare it with the price as well as some other features. While doing this, remember that not all Bluetooth beanies sound the same, so this is quite a tricky one.
Playback Time - When it comes to playback time, it's totally different for every beanie, so you have to know exactly what you want. Some options give just 2.5 hours of playback while you can get a whole 6 hours from other models. When examining this feature, be sure to take into consideration how long you will be listening as well as how often you will be able to recharge the device.
Use - A simple Bluetooth beanie ensures that the user is kept warm while enabling them to listen to music. Some models are equally embedded with a microphone which allows users to make hands-free calls. So, if you know that the hands-free feature is something you need on a frequent basis then lookout for an option with a mic.
Types Of Bluetooth Beanie Hats
Washable Bluetooth Beanies - Seeing as it's practically an article of clothing, it should be a no-brainer when it comes to laundering it. So, what's the deal with washable Bluetooth beanies? Well, in terms of design, some of these beanies are equipped with an opening to remove the mechanical component so you can throw it in the wash.
Standard Bluetooth Beanie - This is the most basic type of Bluetooth beanie out there, it is the combination of an actual beanie and a set of headphones/earphones. Outside these two functions, it does not really do a lot more.
Bluetooth Beanie with Microphone - Think of this as a standard Bluetooth beanie with an added perk; with it, users can also enjoy the benefit of hands-free calls. Not all beanies have the ability to do this, so be sure to look out for this feature if it is what you want.
Sign Up Now
GET THE VERY BEST OF GEARHUNGRY STRAIGHT TO YOUR INBOX