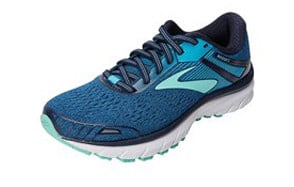 Brooks Men's Levitate Stability Running Shoes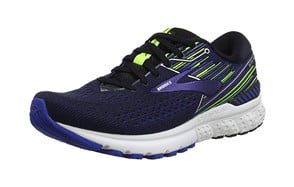 Brooks Men's Adrenaline GTS 19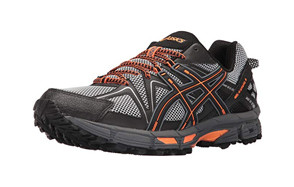 ASICS Men's Gel-Kahana 8 Stability Running Shoe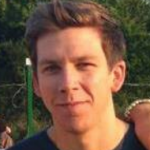 Most running shoes in today's market tend to fall under the stability shoe style which constitutes the uniform merging of support, cushioning and durability. The amalgamation of these three components has resulted in newer, more modern releases of innovative running shoes that prevent overpronation or supination issues and assist to promote better stability during any sporting activity. Although very comfortable and sturdy, such running shoes are, especially, beneficial for those who are of average weight with better balanced arches. In this article, we outline ten of the best stability running shoes that are currently on the market and will also explore their individual features, along with their pros and cons and various others aspects that need improvement. So, if you require stability running shoes suitable for your individual needs, here's the best place to start!
The Best Stability Running Shoe
Stability Running Shoes Buying Guide & FAQ
How We Chose Our Selection Of Stability Running Shoes
Brand - The quality of any product is mostly guided by the ethos of the brand that manufactured it. It is essential that potential buyers are aware of the different design ethos of brands and see how that is related to their design of running shoes. This will provide them with enough information on the durability and quality their preferred shoes are going to offer.

Reviews - The best way to find out how effective or efficient a product is it to ask people who have been using it for a while. With this, our team turned to various user feedback platforms online, to have a fair idea of the multiple experiences users have recorded. This offered an average review on each running shoe, which enables the team to shortlist the final ten shoes for this article.
Support - The level of support provided by running shoes is vital to its performance. That being said, the list of recommendations above features some of the very best help one can ever experience.
Features To Look For In Stability Running Shoes
Stability - Like cushioning, stability is an important element in running shoe construction, helping to minimize the risk of injury and to protect the joints, tendons, and bones. Another essential function of every stability running shoe is its ability to offer runners with maximum durability while they're on the road.
The stability of jogging shoes is achieved by processing solid materials, additional supports in the shaft, a corresponding profile, a reinforced midsole and a straight last. In addition, these running shoes have a more effective heel cushioning and a reinforced heel cup.
The construction material may determine the level of balance, the construction method and the additional features included in the design of the shoe. It is vital that every potential buyer looks out for stability in their running shoes before they make a purchase. If possible, the shoes can be tried on to have a vague feeling of their expected stability levels.

Material - The material used in making running shoes must be durable, breathable and reliable. This means it must be able to withstand all weather conditions and must enable your feet to breathe while you move around. There are some models of stability shoes that feature the use of water repellent materials. These materials prevent your feet from coming into contact with moisture, even if you step into puddles and mini water bodies.
Comfort - If you aren't able to notice your apparel while you're wearing it, it means that that product has been designed well. The same concept applies to run shoes. They must be so comfortable; they feel almost weightless when worn. Comfortable shoes are more enjoyable to wear and make use of; this, it is essential that we keep an eye out for such a feature.
Flexibility - The flexibility of running shoes refers once again to the type of material used in its construction. Flexible shoes are made with materials that easily conform to the natural curves of your feet. Most often, such pumps are more comfortable than those that make use of rigid and stiff materials in the name of sturdiness. Be sure to look out for flexible shoe models as they are easier to run with or take off after a run.
Breathability - The ability of your running shoes to stay well ventilated amidst changes in the weather or terrain can determine its level of quality. The best shoes are those that keep your feet well aerated at all times. These shoes are often made with breathable mesh material which allows fresh air circulation while preventing the entry of water. This increases your level of comfort significantly and makes you run more fun.
Fit - The fit is extremely vital if you're looking to experience relaxation. It is advised that, instead of purchasing running shoes online, you enter physical shops and try them out for yourself. This is because in most cases, the shoe sizes are determined by the manufacturers and will differ significantly from your actual shoe size. Being present to try the shoes on enables you to make a more informed decision which will be void of regret in the long run.

Stability Running Shoes FAQ
Q: What is the stability of running shoe?
A: Stability running shoes offer a combination of cushioning, support, and durability and prevent over-pronation of the foot. They are often used by professional runners and other athletes to help improve their running skills. These shoes are made with gel cushioning and also feature the use of flexible materials for their midsoles and uppers.