Best Stability Running Shoes In 2022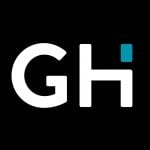 This product guide was written by GearHungry Staff
Last Updated
March 21, 2019
GearHungry Staff
GearHungry Staff posts are a compilation of work by various members of our editorial team. We update old articles regularly to provide you the most current information. You can learn more about our staff
here
.
GearHungry may earn a small commission from affiliate links in this article.
Learn more
Most running shoes in today's market tend to fall under the stability shoe style which constitutes the uniform merging of support, cushioning and durability. The amalgamation of these three components has resulted in newer, more modern releases of innovative running shoes that prevent overpronation or supination issues and assist to promote better stability during any sporting activity. Although very comfortable and sturdy, such running shoes are, especially, beneficial for those who are of average weight with better balanced arches. In this article, we outline ten of the best stability running shoes that are currently on the market and will also explore their individual features, along with their pros and cons and various others aspects that need improvement. So, if you require stability running shoes suitable for your individual needs, here's the best place to start!
The Best Stability Running Shoe
Brooks Men's Levitate Stability Running Shoes
Rise to every challenge you meet on the road with the Brooks Men's Levitate Running Shoes. These are the best stability running shoes designed with the highest energy return possible. It is a product with a lot of potential in the footwear industry, thanks to its various design elements that have been introduced with help from modern technologies. The Brooks Men's Levitate shoes have been built to be both functional and durable; thus, they are well suited for all your running endeavors, no matter how fast or far you're hoping to go.
This running shoe features a highly responsive BASF sourced midsole which delivers the feeling of ride consistency without any sense of mushiness. Its comfort is second to none making it a highly purchased product by runners from all over the world. The Levitate stability running shoes feature an efficient midsole that is both supportive and efficient during your transitions. Despite this shoe getting feedback from some users on its substantial nature, the BROOKS Levitate running shoes have many positive comments on other aspects of its design such as its distinct vertical-biased cushioning sensation.
As opposed to regular running shoes that employ a four-way cushioning, which often involves horizontal splaying, the Levitate from the Brooks camp has its compression happening in a two-way fashion. For many users, this will take some time to get used to. Many reviews found online have summarised the Brooks Levitate as an acquired taste mainly due to its new yet strongly pronounced features if you require shoes that a unique with a lot of running potential, this might be the pair for you.
Key Features:
Manmade
Imported
Rubber sole
Polyurethane (PU) foam
Specification:
Brand

Brooks

Model

Adrenaline Gts 18

Weight

2 pounds
Super responsive ride
Supportive and efficient transitions
Seamless interiors
Lack of optional widths
No reflectivity
Heavy in a bottom-loaded sense
New Balance Men's 990v4 Stability Running Shoes
There are so many reasons why our team believes that the New Balance Men's 990v4 are the best stability running shoes for you. Besides it being an all-American production, these shoes are made from the most excellent grade of leather and textile, and as such, their durability is assured. They are designed with a rubber sole and feature the inclusion of a supportive leather overlay and a breathable mesh upper for total comfort during your running sessions. The collar foam of these New Balance shoes has been designed with dual-density material for extreme protection and stability, while its outsole is made out of blown rubber. If there's a better time to get these running shoes, this has to be it.
The New Balance stability running shoes have been designed after careful consideration of the various needs of runners and other sportspeople. This unit has been put together by only the best professionals who also happen to be fellow lovers of the outdoors. They have made use of only the sturdiest materials, to ensure that both function and durability are delivered to customers at all times. With several users all around the world, there are several, unique reasons given as to why these shoes must be your next pair.
The first reason why we recommend these shoes from New Balance is their lace keeper that ensures that the tongue is kept in place. It also works to keep your laces secure and out of the way while you run. The upper construction of these shoes is extremely durable, according to many users. These shoes are well suited for running at all times during the day and night. At night, the 3M reflectivity safety feature keeps you visible to both drivers and fellow runners, keeping you safe and secure. There are several options available concerning these shoes, mainly because it comes in all possible width sizes. Get your running game on with these beauties from New Balance and your trails will never feel the same.
Key Features:
100% Leather and Textile
Made in the USA
Rubber sole
EVA core in the heel
Specification:
Brand

New Balance

Model

M990

Weight

2.11 pounds
Durable upper construction
Durability and stability
3M Reflectivity safety feature
Bulky look
Too stiff
Moderately heavyweight
ASICS Men's Gel-Kahana 8 Stability Running Shoe
A rare gem in the footwear market, we introduce to you with great pleasure one of the best running shoes in recent time, the ASICS Men's Gel-Kahana 8. This is exceptional stability running shoe designed to attenuate shock during impact and also to offer complete balance and comfort, wherever it is worn too. These shoes are designed and manufactured using the rearfoot GEL cushioning system. This system works to make way for a smooth transition to midstance thus further increasing the efficiency of these shoes.
The ASICS stable running shoes feature a midsole made from EVA material. The use of such a sturdy material decreases the occurrence of a midsole breakdown and also improves the bounce-back characteristics of the shoe. To enhance the shoe stability and overall support to users, it features the Duomax support system, a feature that comprises a dual-density midsole system, positioned strategically for your comfort while you run. You can use your ASICS shoes in almost every condition. Its versatility has made it the best buy winner for all shoe types. It is well suited for both indoor and outdoor activities.
The Gel-Kahana 8 shoes bring its customers relaxation and comfort through the inclusion of foam and gel in the sole of the shoe. This relaxation is supported by an increased level of confidence every runner feels whenever they don these shoes for their training sessions. Dirt is kept away from this shoe thanks to the material used for its construction. In extreme cases, users need only blow on their boot to say goodbye to stubborn dirt. This shoe is an unstoppable force in the world of sports footwear and its slowly becoming the world's best running footwear. 
Key Features:
Synthetic
Imported
Rubber sole
Rearfoot GEL Cushioning System
Specification:
Brand

ASICS

Model

T6L0N

Weight

12 ounces
Small weight
It can use for a long time
The front-rear is beautiful
Problems with the original size
It can get dirty easily
Back sole resembled the plastic-made unit
Saucony Redeemer's Stability Running Shoes
Let's ignore the fact that the Saucony Redeemer's Running shoes are imported and focus on their excellent performance. Designed, developed, and distributed by one of the most respected names in the running shoe industry, the Saucony Redeemer's stable running shoes are high stability road running shoes, built to accommodate over-pronation and orthotics. There's so much to learn from a company that has decades of knowledge on running shoe design and all it requires. Over the years, the Saucony brand has been accorded immense respect for its provision of high-quality products that stand the test of time. Redeemer's running shoes are no different.
These stability running shoes are made with the Saucony trademark fit, performance and feel. They have been designed after years of studying the biomechanics of top athletes; thus, each fiber and stitch produced exists for a reason. The Saucony shoes are known to feature exceptional stability for all your training sessions. It makes use of the Grid which is sole-based stability and cushioning system. This feature exists to provide athletes of all types with an advantage over their competition. Besides the Grid feature, the Saucony shoes feature other innovative concepts such as the ISOFIT upper construction system and the use of the EVERUN sole material.
Saucony was founded in the 1890s and has been making running shoes since then. All shoes produced by this company are different in design yet similar in spirit. They all carry the heart of the brand, and as such, they are less constrictive and more stable. These shoes are great for flat-footed athletes or athletes that require customized orthotics in their shoes. It is both functionally efficient and externally attractive making it feel like the premium constructed shoe. Make sure you also check our guide to the best barefoot running shoes.
Key Features:
Fabric material
Imported
Rubber sole
High stability road running shoe
Specification:
Brand

Saucony

Model

REDEEMER ISO-M

Weight

2 pounds
Very stable
Without feeling constrictive
Very comfortable at each step
The heel is too wide
Upper is very hot
Upper is not very breathable
Nike Men's Zoom Structure 21 Running Shoes
When we talk about durability and quality for stability shoes, there's no better brand than Nike. Many athletes and casual sportswear enthusiasts have known Nike since its starting year. With decades of experience to their name, the Nike brand has helped change the face of sports apparel and footwear, through the evolution of their design processes and the use of modern, more innovative technologies. They are respected in the running shoe industry due to their consistently high levels of quality in their products. Currently, their best stability running shoes and the most recommended from their family is the Nike Men's Zoom Structure 21.
These are great running shoes made from textile, featuring a rubber sole for ultimate comfort. These running shoes are designed with water repellent materials and techniques to keep all forms of moisture out, keeping your feet fresh and dry at all times, no matter the terrain on which you run. It has been designed with a decoupled crash pad and the patented Nike Zoom unit, features that aid in delivering cushioned protection to all customers. Experience the benefits of having durable traction while you run for training or during an actual race, thanks to the deep flex grooves molded for the design of these Nike sneakers.
The stability features of these running shoes are minimal, but they offer an enhanced foot motion, with help from their cushioned insoles. The Nike Zoom Structure shoes are made with Flywire cables that provide users with a custom yet very supportive lockdown via the wrapping of the midfoot region. All athletes who appreciate the traditional design of running shoes, but love the new technologies being introduced and are searching for the perfect merger, our team recommends that they opt for the Zoom Structure shoes from Nike.
Key Features:
Textile
Rubber sole
Shaft measures approximately Low-Top" from arch
Flywire cables wrap the midfoot for supportive
Specification:
Brand

Nike

Model

904695-001

Weight

12 ounces
Smooth transitions
Outsole grip on dry surfaces
Supportive upper fit
Unresponsive rearfoot
Lack of reflectivity
The tongue and heel could do with more padding
Brooks Men's Adrenaline GTS 19
Our list of recommendations for the best stability running shoes can never be complete without Brook's Men's Adrenaline GTS 19 shoes. The Brooks company has made available a series of running shoes each with a unique design but also with similar features that belong to the trademark. The Adrenaline shoes are an imported bunch made with a rubber sole from the highest grade materials. They are the go-to running shoes of the season, thanks to their reliable responsiveness and their new streamlined construction.
The Brooks Adrenaline shoes feature sturdy construction, a stable ride and a level of comfort that cannot be competed against. Their design comprises of an utterly sole overhaul that is made possible via the Guide rails of the shoes. In this stability shoe game, the Adrenaline from Brooks is the major contender and is extremely common among athletes and casual runners. The first time you come into contact with these shoes, you might find them to be bulky, but they lace up excellently and feel extremely comfortable to wear.
Since these shoes are an improved version, they have been designed with the Guide Rail feature, a system that works to enhance your movement. The rails are placed on either side of your shoes to help cradle your foot since the midsole has been extended further up. We recommend that all athletes and runners give these shoes a chance. They promise to be your go-to shoes whenever you need a quick run. In time, we believe that your constant use will help you grow to appreciate their durability and reliability. Our handy guide to the best Gore Tex running shoes features more great products like this.
Key Features:
Imported
Rubber sole
Reliable responsiveness
Supportive cushioning
Comfortable, stable ride
Complete sole overhaul
Sturdy construction
Drastic changes may upset longtime fans
The ride feels noticeably different.
Long breaking period
Stability Running Shoes Buying Guide & FAQ
How We Chose Our Selection Of Stability Running Shoes
Brand - The quality of any product is mostly guided by the ethos of the brand that manufactured it. It is essential that potential buyers are aware of the different design ethos of brands and see how that is related to their design of running shoes. This will provide them with enough information on the durability and quality their preferred shoes are going to offer.
Reviews - The best way to find out how effective or efficient a product is it to ask people who have been using it for a while. With this, our team turned to various user feedback platforms online, to have a fair idea of the multiple experiences users have recorded. This offered an average review on each running shoe, which enables the team to shortlist the final ten shoes for this article.
Support - The level of support provided by running shoes is vital to its performance. That being said, the list of recommendations above features some of the very best help one can ever experience.
Features To Look For In Stability Running Shoes
Stability - Like cushioning, stability is an important element in running shoe construction, helping to minimize the risk of injury and to protect the joints, tendons, and bones. Another essential function of every stability running shoe is its ability to offer runners with maximum durability while they're on the road.
The stability of jogging shoes is achieved by processing solid materials, additional supports in the shaft, a corresponding profile, a reinforced midsole and a straight last. In addition, these running shoes have a more effective heel cushioning and a reinforced heel cup.
The construction material may determine the level of balance, the construction method and the additional features included in the design of the shoe. It is vital that every potential buyer looks out for stability in their running shoes before they make a purchase. If possible, the shoes can be tried on to have a vague feeling of their expected stability levels.
Material - The material used in making running shoes must be durable, breathable and reliable. This means it must be able to withstand all weather conditions and must enable your feet to breathe while you move around. There are some models of stability shoes that feature the use of water repellent materials. These materials prevent your feet from coming into contact with moisture, even if you step into puddles and mini water bodies.
Comfort - If you aren't able to notice your apparel while you're wearing it, it means that that product has been designed well. The same concept applies to run shoes. They must be so comfortable; they feel almost weightless when worn. Comfortable shoes are more enjoyable to wear and make use of; this, it is essential that we keep an eye out for such a feature.
Flexibility - The flexibility of running shoes refers once again to the type of material used in its construction. Flexible shoes are made with materials that easily conform to the natural curves of your feet. Most often, such pumps are more comfortable than those that make use of rigid and stiff materials in the name of sturdiness. Be sure to look out for flexible shoe models as they are easier to run with or take off after a run.
Breathability - The ability of your running shoes to stay well ventilated amidst changes in the weather or terrain can determine its level of quality. The best shoes are those that keep your feet well aerated at all times. These shoes are often made with breathable mesh material which allows fresh air circulation while preventing the entry of water. This increases your level of comfort significantly and makes you run more fun.
Fit - The fit is extremely vital if you're looking to experience relaxation. It is advised that, instead of purchasing running shoes online, you enter physical shops and try them out for yourself. This is because in most cases, the shoe sizes are determined by the manufacturers and will differ significantly from your actual shoe size. Being present to try the shoes on enables you to make a more informed decision which will be void of regret in the long run.
Stability Running Shoes FAQ
Q: What is the stability of running shoe?
A: Stability running shoes offer a combination of cushioning, support, and durability and prevent over-pronation of the foot. They are often used by professional runners and other athletes to help improve their running skills. These shoes are made with gel cushioning and also feature the use of flexible materials for their midsoles and uppers.
Sign Up Now
GET THE VERY BEST OF GEARHUNGRY STRAIGHT TO YOUR INBOX