Best Trail Running Shoes for Men In 2022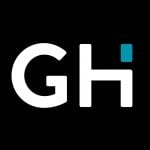 This product guide was written by GearHungry Staff
Last Updated
January 15, 2019
GearHungry Staff
GearHungry Staff posts are a compilation of work by various members of our editorial team. We update old articles regularly to provide you the most current information. You can learn more about our staff
here
.
GearHungry may earn a small commission from affiliate links in this article.
Learn more
Are you fed up with running on the same roads every day? Are you looking for something new and exciting to try out this new year? Why not consider trail running? Trail running is the ideal form of entertainment or exercise for individuals in desperate need of a workout that is more challenging; it can help you branch out of your regular workout routine with ease. However, for such a sport, the footwear you choose is of great importance and only the best trail running shoes for men will do. There are various types of footwear made available for the different kinds of races in existence, and trail running is no exception. A single search for the best trail running shoes will provide you with countless footwear options, each having its unique strength and additional features included in the design to make your running experience more enjoyable.
Our top ten picks for men's trail running shoes includes the shoes pros, cons and vital features that make it one of the best. There is also a buyer's guide with essential factors that must be taken into consideration before any purchase or selection is made.
The Best Trail Running Shoe
Salomon Men's Speedcross 4 Trail Running Shoe
We refer to the Salomon Men's Speedcross 4 Trail Running Shoe as something more than footwear for men. If you're a trail running enthusiast who is in need of lightweight footwear with an aggressive grip on both soft and bold trails, this is the best shoe option you will ever have. The Speedcross is more than just a shoe; it is an institution that has been manufactured by Salomon, one of the world's most magnificent trail running shoe producers in the world. This is a brand that has been in the business for an extremely long time, and thus, they are more than aware of all the various needs and requirements essential in the creation of the perfect trail running shoe. 
This 4th edition of the world recognized Speedcross franchise features an iconic design found in the other shoes, a simple trademark of the brand. It comes with features found in all other models, such as the supportive fit, single-pull lace system, as well as a reasonably light yet sturdy chassis. The lugs of this footwear are shaped in the form of an arrow, offering you tremendous traction over various terrains and soft ground such as snow, dirt, and even mud. The supportive upper material, as well as the Speedcross' thick midsole,  ensure that it is mountain-ready at all times.
We agree that the narrow fit of the Salomon Speedcross isn't made for everyone, but we believe in its performance-oriented design concerning traction. If you love to participate in adventure races such as Tough Mudders, or you love running in rough conditions, we highly recommend this footwear. The entire concept of this running shoe design is ultimate performance thus it has been manufactured by making use of many new and innovative technologies that help expand its limits of possibility while in use.
The founder of Salomon, bearing the same name, was born in the birthplace of modern alpinism, somewhere in the heart of the French Alps in 1947. Francois Salomon loved to design just as much as he liked to ski. His first modern ski equipment was produced with help from his son, George, and after that, both his passion for mountain sports and innovative design grew, leading to the production of many new, revolutionary concepts in skis, boots, and apparel. Footwear became creative regarding design, thanks to Salomon. He branched out further, manufacturing footwear, equipment for sports such as adventure racing, hiking, trail running and mountaineering, as well as their apparel. When others comment about Salomon products being 'expensive', we say that Salomon's products are a worthy investment.
Key Features:
Textile and Synthetic
Durable soles
Rubber sole
Versatile use for different terrains
Specification:
Brand

Salomon

Model

C2074

Weight

12 ounces
Water resistant
Good grip on mud & snow
Quick lace technology
Expensive
Lacking breathability
Can't be used as an everyday shoe
ASICS Men's Gel-Venture 6 Trail Running Shoe
The Asics Men's Gel-Venture 6 makes a whole lot of sense for individuals who want to mix their smooth trails with some road miles or those who plan on sticking mostly to smooth paths. With its thick materials, large toe cap, and massive lugs, the Gel-Venture is footwear innovatively designed to offer extreme lateral support and stability, with a grip more secure than any other road shoes on the market. It exudes the airy and light feel of a roadrunner with its mesh upper, and when worn by the right person, the Gel-Venture can offer the best of both worlds effortlessly. The Venture is a solid choice, with an excellent value for light trail use. It's important to note that, using this shoe on steep terrain or rough grounds will leave you feeling disappointed.
These Asics shoes help you take on any smooth trail by providing you with excellent shock-absorbing comfort, thanks to its newly designed midsole and upper. Designed as an upgrade from its predecessor, the Venture features a rugged, one-piece outsole and multi-directional lugs, included to provide runners with confidence-inspiring traction. The durable synthetic material of these trail running trainers from above, together with its stitched-down toe bumper offer nothing short of comfort, protection, and an excellent fit.
To ensure durability, the Gel-Venture trail running shoe is designed with AHAR Rubber Technology, Rearfoot GEL cushioning and synthetic mesh, materials that come together to promote a more long-lasting shoe with the ultimate level of durability. It is also designed considering flexibility and comfort. These two needs are catered for through the use of synthetic mesh for the upper. This material offers greater flexibility as it allows both your ankle and feet to move safely and correctly. Concerning traction, which is vital for a pain-free and successful running performance, this trail shoe from Asics can handle both rough and smooth surfaces without the risk of quick wear and tear.
The last feature which Asics is known for, and made manifest in the Gel-Venture 6 is its distinct and flashy design. With a vast range of models made available to people, this Venture 6 easily enhances the reputation of the brand by offering plans in various colors and styles, depending on gender.
Key Features:
Synthetic
Durable soles
Rubber sole
Available in various colours
Specification:
Brand

ASICS

Model

GEL-Venture 6 MX

Weight

12 ounces
Excellent traction
Highly durable
Flexible
Heavier weight
Lacking responsiveness
Durability
Salomon Men's Speedcross 3 Trail Running Shoe
Keep the tempo high in the city with the Salomon Men's Speedcross 3 Trail Running shoe on your feet. This shoe is fast, fluid, and promises to provide you with a superb fit. Featuring the most secure and precise construction of its upper, this footwear does more than just wrapping your feet with exceptional comfort and support. It features a broad range of technologies, and each included to give you the perfect fit you're searching for. To provide you with maximum breathability, the underlayer of this trail running shoe is made from a 3D open stretch mesh. Breathability means that fresh air can permeate the interior of your shoe easily, keeping both feet refreshed and cool all day long. 
The Sensfit technology is featured on the exterior of this winter running shoe, and it is employed by manufacturers to ensure a secure and precise fit while wrapping to your feet. It provides an accurate, stable, and snug fit by cradling your foot from the midsole to the lacing system. The Sensfit technology brings more comfort while reducing the weight of the shoe with a molding type system. This technology works hand in hand with Salomon's exclusive technology, the EndoFit Security and Precision engineering tech. It is produced with an internal fit sleeve and does its job by hugging the forefoot. The end goal is to improve both foot wrapping and feedback.
Another exciting feature found in the upper is this shoe's Quicklace system, designed to be extremely user-friendly. The Quicklace system is fed through friction-free eyelets. With a single Kevlar string, this lace system closes evenly as you pull, offering you with a security lockdown and precision adjustment for a better fit. To stash away any excess lace that may get in your way as you run, a lace pocket is made available to runners. The midsole of the Speedcross 3 offers supportive comfort while retaining a lightweight embodiment by making use of Salomon's lightweight compressed EVA. This proprietary EVA is included in Salomon designs for smooth gait cycle transitioning and cushioning. 
The Salomon's Speedcross 3 will always be there when you are taken off the beaten bath by an off-road trek. For premium performance and a fantastic fit, its lightweight construction meets the aggressive tread of the snow and mud Contagrip sole. Get suited up with security so intense, and you will hit the ground running and never look back. For more durable and waterproof shoes check out our guide to the best Gore Tex running shoes.
Key Features:
100% Synthetic
Durable soles
Synthetic sole
Dual-density EVA midsole
Specification:
Brand

Salomon

Model

Speedcross 3-M

Weight

4 pounds
Very durable
Good responsiveness for a trail running shoe
Snug and comfortable fit
Not the most recent model
Lacking breathability
Can't be used as an everyday shoe
Merrell Men's Trail Glove 4 Runner
Ever heard of the Merell Men's Trail Glove 4? If you have not, you're missing out on knowledge about one of the world's best trail running footwear in the entire universe! An iconic holdover from the minimalist shoe craze, this is one intriguing shoe with many exciting perks. Some distinct features of this shoe that strikes everyone is its superior trail feel, low profile, and zero-drop shape. These features help the Glove 4 stand out from other brands and many other models in its category. At 16 ounces, it is easily one of the lightest shoes around, and yet it still manages to use its close fit, Vibram outsoles, and rock guard to retain a modest trail performance.
If you're a minimalist trail runner who loves to run short distances on easy trails, the Trail Glove is a good choice. There are only a few shoes currently on the market who can boldly match the Trail Glove's barely-there feel. If you're a heel striker, new to the minimalist style, or you're only looking to transition from a traditional shoe, it's important to consider that you will need a bit of time to adjust to this shoe's zero-drop ride fully. The degree of rollover stability and protection offered by this footwear isn't nearly the same as traditional shoes due to its thin construction.
The upper of Merrell's Trail Glove is constructed from mesh and TPU, organic products that help render this footwear as a vegan-friendly unit. Many users appreciate the lightweight nature of this product, as well as its low profile which makes running more comfortable and enjoyable. Full protection and overall stability are some of the cons associated with the wearing of the Trail Glove 4, but this is stops being a hindrance once a person is fully transitioned from traditional shoes. This trail running shoe is an excellently designed, a shoe constructed from synthetic materials and 100% textiles combined to create footwear of maximum freedom and comfort. If you love sports and running, check out our guide to the best waterproof running shoes as well.
Key Features:
100% Textile and Synthetic
Durable soles
Vibram sole
Mesh & TPU upper. Vegan-friendly
Specification:
Brand

Merrell

Model

TRAIL GLOVE 4-M

Weight

1.8 pounds
Light and low
Flexible
Anatomically correct
Minimal protection
Minimal stability
Lacks ankle support
ASICS Men's GEL-Venture 5 Running Shoe
Another creation from the Asics camp on our list is the Asics Men's Gel Venture 5 running shoe.  Constructed to offer men everyday comfort, this great fitting footwear features a rugged outsole and a Rearfoot GEL Cushioning ideal for a vast range of running terrains. In many customer reviews, the Gel-Venture 5 scores extremely well for various reasons. One vital feature that leaves many users impressed is its durability. A high level of strength is attained through the materials selected for its construction. All materials are of top-notch build quality.
You are permitted to use your Venture 5 for walking purposes, but it is designed to perform well as a running shoe instead. With running being at the center of this shoe's design, manufacturers have included certain features that promise to make running something more than just a sport or hobby. One highlight added is the brushstroke pattern found along the mesh body of this footwear. The model exists to ensure that all runs made are incredibly comfortable. The interior of this shoe is soft enough to prevent you from experiencing any leg pains during or after a series.
For the ultimate comfort of all users, Asics has done everything possible, from the use of a rubber sole to gel cushioning inside, to ensure that you feel comfortable as long as you have your running shoes on. The style and vibrancy Asics is known for are not lost on the Venture 5. Users are provided with a plethora of colors to choose from, either to blend with or contrast your personality. Just as there are different colors, there are also different designs of this particular footwear. This results in you having an endless pool of options to choose from. With its excellent ventilation, great fit and maximum level of support, it is safe to say that the Asics Gel Venture 5 is one of the best trail running shoes that can be used as hiking shoes as well.
Key Features:
Rubber sole
Durable material
An outdoor-ready runner
Rearfoot GEL cushioning
Specification:
Brand

ASICS

Model

GEL-Venture 5-M

Weight

12 ounces
Quality runner who offers comfort
GEL cushioning inside to protect your feet
Rubber protection in high wear areas
Not a very durable
A bit pricy
Weak sole
New Balance Men's Nitrel V1 FuelCore Trail Running Shoe
The New Balance FuelCore running shoe is one of the current trainers manufactured by New Balance. It feels more like an evolution of footwear than a simple trail running shoe, which makes it merely terrific. The FuelCore Sonic features a corrupt fast Boa lacing system, together with a slightly lighter upper which adds up to its magnificence. The outsole of these cross country running shoes is constructed from blown rubber, while its midsole makes use of the RevLite technology to offer users a great deal of comfort. With a midsole as responsive as that of the FuelCore Sonic, you can run without having your footwear breaking down, for hundreds of miles.
The durability of this New Balance shoe manifests at the outsole, where the performance DNA of this shoe ends. The outsole, however, is made with a lot of rubber and thus, a little dampness can cause you to feel your shoes starting to slip when you push yourself harder during a race on wet terrains. One noticeable feature found on the upper of this trail running shoe is the Boa lacing system, which offers you the perfect tightness every time. The laces are designed thin to encourage even distribution of pressure between the back and front of the dial reels. The upper also features a wide strap that causes this shoe to hug your foot whenever you wear it.
This Durable soles running footwear is one of the many innovative products created by New Balance. It is, however, about 30% heavier than other New Balance models. The use of RevLite, a foam component, in the manufacturing process ensures that the shoe performs just as well as other traditional running shoes. The RevLite foam isn't used to modify the structure, stability or amortization of your pump, it merely offers a type of lightness which is much needed for your daily runs. 
Key Features:
Injection Molded Eva
No Response 2.0 Performance Insert
No-Sew Material Application
Synthetic/Mesh Upper
Specification:
Brand

New Balance

Model

MTNTRRP1

Weight

2 pounds
RevLite
Snug Upper
Speedy Lacing
Average breathability
Mediocre Traction
New Balance FuelCore Sonic General Info
Trail Running Shoes Buying Guide & FAQ
Features To Consider In A Trail Running Shoe
Waterproof - It is generally advised that as a runner, you stick to highly breathable shoes. You may not want a waterproof shoe if you're going to be trail running. This is because unlike activities such as hiking, trail running will cause your feet to sweat excessively, and the waterproof membrane of any running shoe will find it hard keeping up. There are however some terrains that may call for such pumps, and these include snowy trails at ultra-lengths or excessively muddy and snowy trails. When searching for the perfect trail running shoe, you must be particular about its intended use. If you're a trail runner who undertakes year-round hiking, a waterproof shoe may come in handy for you. There are great options for cold weather that aren't waterproof but will prevent your feet from freezing.
Padding - Padding is exceptionally essential when deciding on the type of running shoes to purchase. It is advised that to avoid the case of rubbing during a run, you must consider looking for a padded tongue and collar. These add support to your feet, and they're appreciated by those who run for long periods. Padding may seem like little detail, but it makes a lot of difference in your running and comfort.
Stability - The stability and relative stiffness of a trail running shoe is related directly to its intended use. Shoes manufactured for use on mountains or rough races are designed with more structure and are made to be stiffer. Shoes intended for easy trails feel more comfortable and flexible as soon as you wear them. Many trail running shoes on the market today offer a stable ride, even with their lightweight nature. Stability is essential as it helps resist ankle rolls.
Sole Stiffness - With a vast range of land types available for trail running, there are different designs of soles manufactured, designed according to the terrain it is going to be used on. Shoes with spaced-out lugs are excellent for people living in areas with a lot of precipitation and wet, muddy conditions. The spacing out of the lugs prevents a build-up of mud, which may lead to falls and slips. We recommend lovers of steep hills and rugged terrains to opt for soles with more support, structure and the ability to protect your feet from all kinds of obstacles.
Cushioning - The amount of cushioning provided in a shoe is dependent on the manufacturer. Some brands feature very thin cushioning, while others offer heavy cushioning. Shoes with a small cushion provide runners with a closer feel of the terrain. The downside to this is the potential of runners to experience very sore feet as they run further.
On the other hand, heavily cushioned shoes are so smooth to use, you hardly notice the ground underneath. The downside to this is a runner's inability to connect with the trail on which they run. Also, the tall height of these shoes increases a runner's chances of rolling over. Many runners prefer shoes with not too much cushioning and not too little; somewhere in the middle.
Fit - The vital factor to consider when selecting the perfect trail running shoe is fit, and this statement is not made lightly. If a shoe doesn't fit your foot, it doesn't matter how positive the reviews are, and it is just not meant for you. A good shoe fit goes far beyond the length, shoe size and width of a shoe. It also includes factors such as the length and arch shape of your feet. A footwear specialist is the best person to help you find a shoe of the right size. The best time to see such a specialist is at the end of your day when our feet are swollen a little. The swell helps you get a shoe big enough to accommodate your feet.
Lacing System - An excellent lacing system doesn't tighten or bag your feet excessively, and it simply holds your foot in place comfortably. Laces play a fundamental role in the ultimate comfort of a shoe, but most often, it is overlooked and considered irrelevant. There are running shoes that still make use of the standard lace-up method, but other brands are branching out and introducing more innovative solutions such as the Quick Lace system. If you're a runner who often struggles with laces to ensure a precise and secure fit, you can opt for shoe options that avoid the use of quick laces.
Grip - The difference between trail running shoes and road running shoes is that the former generally have a broader, wider spaced grip pattern, unlike the latter. You must consider the kind of terrain you will often ply, before making a purchase. For the greatest grip and stability, however, it is best to choose shoes with large, multi-directional and aggressive lugs.
Types of Trail - The surface on which you run will determine the kind of shoe you need to purchase. There are various brands and models in today's market for every type of trail, from light racing to sturdy trails shoes. Thus, it's vital that you know the kind of path you will be running on when selecting your pump.
Terrain - There are different kinds of ground, and they all have shoes designed to cater to their surfaces. For example, sturdy trail shoes with deep lugs are recommended for muddy terrains.
Race Type
Trail racing: this race type takes places usually on mountains and grassy terrains.
Triathlons: this race is a 3-part activity involving a swim, cycle and runs in the final lap. It is the most challenging race type.
Fun Runs: this race appeals to many beginner runners, as it helps you build up experience and fully introduce yourself to the world of racing. You can run alone, with friends or with organizations for charity.
Team Obstacle Race: if you're an adventurer at heart, then this race is designed for you. It takes you from a series of dark tunnels, over dangling electrical wires and through cold water.
Ultra racing: if you love running long distances, ultra-running is your best option. Going further than 26.25 miles, ultra-marathons are great for those who don't find traditional marathons challenging enough.

Trail Running Shoes FAQ
Q: What are trail running shoes?
A: Trail running shoes are footwear designed for runners who love going off the road, as trail running happens on softer surfaces such as dirt and grass.
Q: How is trail running shoes regular from different shoes?
A: The composition of most men's trail running shoes is what sets it apart from every other shoe. Trail shoes are traditionally designed to protect and offer support to the foot for the different terrains that will be run on. Road shoes, on the other hand, feature thin threads since the traction needed for paved roads is minimal.
Sign Up Now
GET THE VERY BEST OF GEARHUNGRY STRAIGHT TO YOUR INBOX