Best Trail Running Shoes for Men In 2021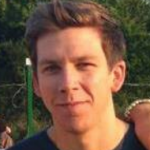 This product guide was written by Jordan Carter
Published
January 15, 2019
Support us! GearHungry may earn a small commission from affiliate links in this article.
Learn more
Are you fed up with running on the same roads every day? Are you looking for something new and exciting to try out this new year? Why not consider trail running? Trail running is the ideal form of entertainment or exercise for individuals in desperate need of a workout that is more challenging; it can help you branch out of your regular workout routine with ease. However, for such a sport, the footwear you choose is of great importance and only the best trail running shoes for men will do. There are various types of footwear made available for the different kinds of races in existence, and trail running is no exception. A single search for the best trail running shoes will provide you with countless footwear options, each having its unique strength and additional features included in the design to make your running experience more enjoyable.
Our top ten picks for men's trail running shoes includes the shoes pros, cons and vital features that make it one of the best. There is also a buyer's guide with essential factors that must be taken into consideration before any purchase or selection is made.
The Best Trail Running Shoe
Trail Running Shoes Buying Guide & FAQ
Features To Consider In A Trail Running Shoe
Waterproof - It is generally advised that as a runner, you stick to highly breathable shoes. You may not want a waterproof shoe if you're going to be trail running. This is because unlike activities such as hiking, trail running will cause your feet to sweat excessively, and the waterproof membrane of any running shoe will find it hard keeping up. There are however some terrains that may call for such pumps, and these include snowy trails at ultra-lengths or excessively muddy and snowy trails. When searching for the perfect trail running shoe, you must be particular about its intended use. If you're a trail runner who undertakes year-round hiking, a waterproof shoe may come in handy for you. There are great options for cold weather that aren't waterproof but will prevent your feet from freezing.

Padding - Padding is exceptionally essential when deciding on the type of running shoes to purchase. It is advised that to avoid the case of rubbing during a run, you must consider looking for a padded tongue and collar. These add support to your feet, and they're appreciated by those who run for long periods. Padding may seem like little detail, but it makes a lot of difference in your running and comfort.
Stability - The stability and relative stiffness of a trail running shoe is related directly to its intended use. Shoes manufactured for use on mountains or rough races are designed with more structure and are made to be stiffer. Shoes intended for easy trails feel more comfortable and flexible as soon as you wear them. Many trail running shoes on the market today offer a stable ride, even with their lightweight nature. Stability is essential as it helps resist ankle rolls.
Sole Stiffness - With a vast range of land types available for trail running, there are different designs of soles manufactured, designed according to the terrain it is going to be used on. Shoes with spaced-out lugs are excellent for people living in areas with a lot of precipitation and wet, muddy conditions. The spacing out of the lugs prevents a build-up of mud, which may lead to falls and slips. We recommend lovers of steep hills and rugged terrains to opt for soles with more support, structure and the ability to protect your feet from all kinds of obstacles.
Cushioning - The amount of cushioning provided in a shoe is dependent on the manufacturer. Some brands feature very thin cushioning, while others offer heavy cushioning. Shoes with a small cushion provide runners with a closer feel of the terrain. The downside to this is the potential of runners to experience very sore feet as they run further.
On the other hand, heavily cushioned shoes are so smooth to use, you hardly notice the ground underneath. The downside to this is a runner's inability to connect with the trail on which they run. Also, the tall height of these shoes increases a runner's chances of rolling over. Many runners prefer shoes with not too much cushioning and not too little; somewhere in the middle.

Fit - The vital factor to consider when selecting the perfect trail running shoe is fit, and this statement is not made lightly. If a shoe doesn't fit your foot, it doesn't matter how positive the reviews are, and it is just not meant for you. A good shoe fit goes far beyond the length, shoe size and width of a shoe. It also includes factors such as the length and arch shape of your feet. A footwear specialist is the best person to help you find a shoe of the right size. The best time to see such a specialist is at the end of your day when our feet are swollen a little. The swell helps you get a shoe big enough to accommodate your feet.
Lacing System - An excellent lacing system doesn't tighten or bag your feet excessively, and it simply holds your foot in place comfortably. Laces play a fundamental role in the ultimate comfort of a shoe, but most often, it is overlooked and considered irrelevant. There are running shoes that still make use of the standard lace-up method, but other brands are branching out and introducing more innovative solutions such as the Quick Lace system. If you're a runner who often struggles with laces to ensure a precise and secure fit, you can opt for shoe options that avoid the use of quick laces.
Grip - The difference between trail running shoes and road running shoes is that the former generally have a broader, wider spaced grip pattern, unlike the latter. You must consider the kind of terrain you will often ply, before making a purchase. For the greatest grip and stability, however, it is best to choose shoes with large, multi-directional and aggressive lugs.
Types of Trail - The surface on which you run will determine the kind of shoe you need to purchase. There are various brands and models in today's market for every type of trail, from light racing to sturdy trails shoes. Thus, it's vital that you know the kind of path you will be running on when selecting your pump.
Terrain - There are different kinds of ground, and they all have shoes designed to cater to their surfaces. For example, sturdy trail shoes with deep lugs are recommended for muddy terrains.
Race Type
Trail racing: this race type takes places usually on mountains and grassy terrains.
Triathlons: this race is a 3-part activity involving a swim, cycle and runs in the final lap. It is the most challenging race type.
Fun Runs: this race appeals to many beginner runners, as it helps you build up experience and fully introduce yourself to the world of racing. You can run alone, with friends or with organizations for charity.
Team Obstacle Race: if you're an adventurer at heart, then this race is designed for you. It takes you from a series of dark tunnels, over dangling electrical wires and through cold water.
Ultra racing: if you love running long distances, ultra-running is your best option. Going further than 26.25 miles, ultra-marathons are great for those who don't find traditional marathons challenging enough.

Trail Running Shoes FAQ
Q: What are trail running shoes?
A: Trail running shoes are footwear designed for runners who love going off the road, as trail running happens on softer surfaces such as dirt and grass.
Q: How is trail running shoes regular from different shoes?
A: The composition of most men's trail running shoes is what sets it apart from every other shoe. Trail shoes are traditionally designed to protect and offer support to the foot for the different terrains that will be run on. Road shoes, on the other hand, feature thin threads since the traction needed for paved roads is minimal.