Bowflex SelectTech 552 Adjustable
PowerBlock Elite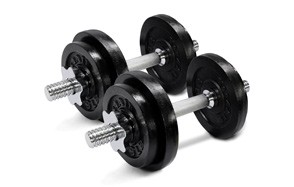 Yes4All Adjustable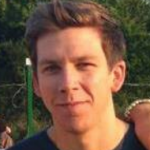 With the growing number of people who are starting to engage themselves to a healthier lifestyle, people have figured out the best things to help them achieve their fit goals. Aside from observing appropriate and proper diet, lifting weights (whether in the gym or at home) is one of the famous fitness activities that most people know about and love doing as part of living such lifestyle.
Going to the gym and using traditional weight dumbbells have been a wide trend until some people became too busy to even manage to pay a visit to the gym or some get tired of always manually changing the weight plates when required. This is where adjustable weight dumbbells get in the picture.
This incredible innovation not only tackles and solves the problem of the manual weight changes, but it also guarantees a space saving fitness equipment, even when you're outside the gym.
To give you a better and closer look on what these things are and what they can do, a list of 9 products with short reviews are provided.
The Best Adjustable Dumbbells
Bowflex SelectTech 552 Adjustable Dumbbells
See More Reviews

See More Reviews



Bowflex, based in Vancouver, Washington, is in line with the best fitness training equipment brands. It specializes in manufacturing and distributing products that range from smart activity trackers and cardio machines to home gyms and adjustable dumbbells. The Bowflex SelectTech 552 Adjustable Dumbbells actually replace 15 pairs of weights and has 2.5 pound increments up to its first 25 pounds for easy weight adjustments from 5 pounds to 52.5 pounds. No need for any complicated measures to change weights as you just have to turn its user-friendly dials for a much easier and quicker adjustment to help you switch from one exercise to another. This dumbbell set observes maximum functionality, allowing you to use it for leg, back, chest, abs, and shoulder and arm workouts.
The set's metal plates are encased in a heavy duty moulding for a much smoother lifting and quieter workouts. Bowflex covers the unit's weight plates and parts a 2 year warranty.
Specification:
Brand

Bowflex

Model

100182

Weight

52.9 pounds
Yes4All Adjustable Dumbbells
See More Reviews


The Yes4All Company always sees to it that it only produces dumbbells of high quality with heavy durability that provides optimum functionality and performance for fitness hobbyists and enthusiasts. The company is based in California and has been in service for about 8 years now, providing the best fitness and training workout equipments as a big contribute in the industry.
The Yes4All adjustable weight dumbbells promote solid cast iron plates, guaranteeing high quality performance and maximum durability, having the dumbbells bound for long usage. These plates also fit in all standard handles of 1.15 inches. These are corrosion resistant, being covered with black paint finish for additional protection.
Specification:
Brand

Yes4All

Weight

107 pounds
PowerBlock Elite Adjustable Dumbbells
See More Reviews

See More Reviews



The PowerBlock Elite Dumbbell series is one of the best adjustable dumbbells (and are in line of the most trusted dumbbell sets) in today's fitness industry. Its one of a kind design and incredible features will tell you as to why these things deserve to be in the list of the best training and fitness equipments that are widely available in various markets.
Talking about the unit's physical design, the handle is placed on the centre (like usual), but 4 independent bars surround it like a cage, serving as the foundation of the set as they connect each end of the dumbbell. The cage style of these adjustable hand weights are supposed to be wrist guards. It's specifically designed like that for people who always tent to bend their wrists backwards while lifting dumbbells, which causes an unwanted inflammation in the wrist area's tendons, giving the greatest possibility of a wrist injury. While the top bars serve the purpose of maintaining your control and preventing wrist issues. The bottom bars are for lifting the adder weights, having 2.5 pound increment jumps. While the 4 bar design seems to get in your way when engaged in dumbbell exercises, it really doesn't do anything at all. The unit also observes a clever and economical design, allowing maximum durability and toughness to take over the equipment and giving you the benefit of long usage. Because of this, it can withstand even the worst usage in the gym.
Specification:
Brand

Power Block

Model

PB-EL-70

Weight

70 pounds
ProForm 25 Pound Adjustable
See More Reviews

ProForm has been in service for over 30 years, helping everyone with their fitness goals through their workout and fitness equipments. One of their products in the section of cheap adjustable dumbbells is the ProForm 25 Pound Adjustable Dumbbell Set. The set is cheap through the money you'll be saving for purchasing it and through the quality of construction. With just a hundred bucks or less, you can bring a home weight set for yourself and engage in fitness activities in the comforts of your home. You don't have to worry about having a small workout space as these interchangeable dumbbells is in line for the best dumbbell set for home, having a very small and convenient storage space requirement with its compact design that includes a storage tray.
These selectable dumbbells include two 12.5 pound of adjustable weights in the set, giving you the ease of advancing to 25 pounds. The unit adjusts in 2.5 increments, guaranteeing you an easy and quick weight adjustment. Obviously, the dumbbell set provides a light weight, which is the perfect type of weight set for beginners and people who don't want to build up too much muscles.
Specification:
Brand

ProForm

Model

PFSAW2514

Weight

27.3 pounds
See More Reviews

See More Reviews



The fifth product in this list comes from Bayou Fitness, which is one of the leading fitness equipment providers, contributing in the industry. They're especially known for their manufacturing and distribution of health and exercise equipments, fitness manuals, guides and programs, and DVD guides from experienced trainers, only to give you quality products to help you achieve your fitness goals. Priced in less than 200 bucks, these cheap adjustable dumbbells will surely give you the advantage of lifting weights even when you're just working out outside the gym. The model features a pair of 50 pound weights which can be used for shaping your shoulders, arms, chest, back, abs, and legs. Engage in different fitness exercises using the set from bicep curls to squats, and a lot more to help you tone your body.
Each dumbbell in the set is chrome plated for maximum durability and guaranteed long usage. Additionally, its finish also gives an elegant look to the equipment. The dumbbells' handles also have grids to provide a non-slip grip during exercises, providing you a nice complete and tight grasp on the equipment. It also has a locking mechanism which secures each weight plate on the bars. The set's plates also don't have a space in between that's the main cause for the annoying clacking or rattling sound that may result to discomfort when in workout activities.
Specification:
Brand

Bayou Fitness

Model

BF-0225

Weight

55 pounds
See More Reviews

See More Reviews


Core Fitness is known for its specialization in manufacturing and distributing equipments for fitness and workout purposes. This model is considered as one of the best dumbbells the company has in their line of products. To begin with the set's specifications, the construction of these dumbbells involve plastic and metal. Its weight plates are constructed from steel and are coated with a high impact PVC material to provide high level of durability. With this kind of construction, the set is guaranteed to be corrosion resistant and the handles of each dumbbell won't rattle, allowing comfort while working out. The handles are also constructed from steel but are coated with rubber, having an arched layout. This feature makes sure that you have a complete and non-slip grip on your rubber dumbbell. It also gives consideration for people who sweat easily, as it has superior adherence. This also allows you to easily turn the handles when you want to adjust the weight.
The Core Fitness adjustable dumbbell set observes a TwistLock adjustment system that allows you to change or adjust the weight with these simple steps: place the rubber dumbbells on their cradles; twist the handles until the weight you need is selected and then lift them up. Note that once the dumbbell with the adjusted weight has been lifted, that handle will just pick up the weight plates that have appropriate weights according to the selected adjustment. Just an important note with regards to the set's TwistLock system: it doesn't allow offset weight adjustments as twisting the handle initiates both of its end to pick up the same number of weight plates so that it only adjusts equally.
As what have been mentioned, the unit comes with a cradle that secures the dumbbells in place. Aside from the storage purposes, it also serves as an essential accessory for adjusting the weights. The cradle is made of a combination of aluminium and PVC material, having openings on each end; a secure and tight grip is provided. It can be mounted on a stand.
Core Fitness covers a 1 year warranty for the set's parts.
Specification:
Brand

Core Fitness®

Weight

110 pounds
Universal Selectorized 4-45
See More Reviews

Universal Nautilus specializes in the production of fitness equipments such as treadmills, elliptical, bikes, weights and benches. The Universal Selectorized Dumbbells are in line of the best dumbbells that the company produces. In this model, the company sees to it that the unit provides optimum performance while saving storage space. These Power Pak dumbbells can be adjusted from 4 pounds to 45 pounds, having an increment of 5 pounds to give you an impression of working out in a gym even if you're engaging into fitness activities at home or in our own workout place. Whenever you feel like adjusting your dumbbell's weights, just move the weight selector dial to your desired weight setting.
Keep in mind that the dumbbell's handle makes the weight lifts with you, making your 10 pound dumbbell into a 20 pound one. With this, you can use your set for different exercises, performing from light triceps extensions to biceps curls. Because of the model's neat and convenient design, you don't have to worry about multiple dumbbell weight plates lying across you work room or manually putting plates on your handles to adjust weights and switch to another fitness activity.
Specification:
Brand

Universal by Nautilus

Model

100208

Weight

112 pounds
See More Reviews

See More Reviews



Yes4All is specifically known for their production of fitness equipments which prices are very low, making it really popular among the mass majority. For less than a hundred bucks, bring a set of adjustable dumbbells to the comforts of your home. Don't worry about the standard and quality that come with a low price as the dumbbells are as durable as those costly equipments and can perform as well as those, there may even be some instances that this unit comes well than those.
The structural design of this 40 pound adjustable dumbbells include handles that have 1.25 inch diameter, making it easy for you to look for and buy additional weight plates, if needed, as this size is the standard sizing of plates. The handles are also chrome finished and have a textured grip to provide a secure and non-slip grasp while doing dumbbell exercises.
Specification:
Brand

Yes4All

Model

D2CL

Weight

40 pounds
See More Reviews

See More Reviews


The last product in this is list is the CB Sports Deluxe Travel Dumbbells. CB Sports is known for its line of equipments that contributes a lot in the fitness industry. This type of dumbbells is one of the most interesting dumbbells they've manufactured. This model is specifically designed such that you can fill these things with water whenever you feel like working out, no matter where you are. True to the unit's name, it's really convenient to bring with during travels as they're extremely portable, allowing you to fold it so it's easy for you to carry the set whether you're on a holiday or on a cruise trip. It's really easy to pack in your bag and is actually lightweight.
Instructions as to how these will work are emailed after your purchase. However, here's the simple step to follow when you want to fill it: fill water on your sink or basin and submerge the water bags. If you're worrying about the set leaking, the water bags are made of a thick and high quality material, preventing it from leaking.
Specification:
Brand

CB Sports

Weight

2.4 pounds
Adjustable Dumbbell Buyer's Guide
Q: How Do Adjustable Dumbbells Work?
A: There are so many adjustable dumbbell models that are widely available in today's industry but there are only two types of these that differentiate them from each other. There are the traditional adjustable dumbbells and the innovative adjustable dumbbells.
The traditional ones consist of 2 bars that hold the weight plates; a few weight plates in varied sizes and weights; and 4 collars for the weight fastening to the bar. These work such that you have to manually change the dumbbell's weights using three steps: first, unscrew the two collars from the bar; then, add or remove the appropriate weight plates; and lastly, screw the 2 collars back to fasten the plates in place.
The innovative adjustable dumbbells, on the other hand, are a one-piece dumbbell that has varied weight plates attached on a bar. These are designed such that you won't have to manually change the weights or worry about where you're keeping it.
This kind of weight changing dumbbells has a base where weight plates of different weights are placed with the handle amidst of it. Just set a dial to the right weight and then lift the bar.
Q: How Long Does It Take To Build Muscles With Weights?
A: Due to certain circumstances, it's pretty hard to give an accurate answer to this curious question. It simply depends on what kind of built you want it to turn out. Building muscles up doesn't only consider weights as just depending on dumbbell sessions at the gym or at home won't instantly make you feel those biceps and abs burning, no matter how hard you flex in front of the mirror. It will take you months or even years of using weights as a primary medium to tone your body. To be consistent about your fitness goal, make sure that you observe proper diet and engage in regular workout sessions.
Q: Can My Dumbbells Be Too Light For Benefit?
A: It's a known fact that lifting weight dumbbells give stress on the muscles, causing it to grow. If you can lift a 10 pound weight, then it's really recommended that you use a dumbbell that's heavier than that. Now to answer the question, you can get dumbbells that are light, especially if you're just starting a fitness program so that you condition your body for the next workout activities.
Q: Can Dumbbells Replace The Gym?
A: Technically speaking, dumbbells can't replace the gym. However, if you're that dedicated to getting physically fit and you have a weight set for home use, following fitness guides and getting on a proper diet, then you can bid the gym goodbye.

Conclusion
To wrap up the whole article, adjustable weight dumbbells are the new fitness equipment of the era. 10 products that have been shortly discussed proved that companies provide dumbbells with distinct features so that you have the choice to pick the right one that suits your preferences and requirements. Some questions were also answered with regards to the equipment to make you understand more about it. Hopefully, this article helped you learn more about adjustable dumbbells and let you discover new products to check out.