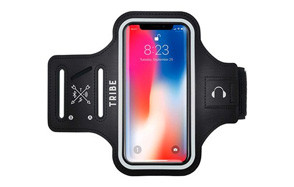 TRIBE Water Resistant Cell Phone Running Armband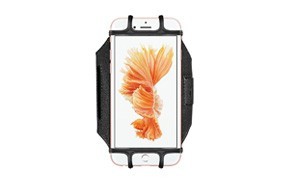 VUP Running Armband for iPhone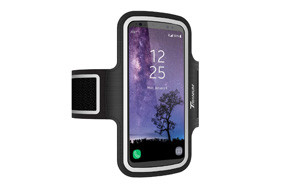 Trianium Water Resistant Large Cell Phone Armband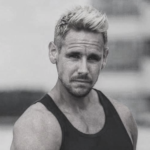 Running is an excellent activity to get involved with for many reasons; it's free, great for your health and allows you to explore nature – just to name a few!
If you're already aware of how beneficial running is, then it's likely that you're now looking for ways to improve your experience. With this in mind, we thought it'd be beneficial to start with a big problem: phones.
Whether it's being used for tracking purposes or for music purposes, a phone often becomes a burden on a run, and screen cracks become second nature. Luckily, there is a simple way to prevent costly damage, and that is through the use of running armbands. If you want a product which will never let you down and benefit you in more ways than you could ever imagine, then take a look at the best running armbands mentioned in this buying guide. The running enthusiasts of our team have tried and tested all of these products and can guarantee that they are the very best.
The Best Running Armband
Running Armband Buying Guide
Our buying guides are here to make things easier for you. The internet is an ever-growing space, meaning if you aren't headed in the right direction, you could fall into the hole of cheap knockoffs and false advertisements. With the help from our experts who have an extremely keen eye for all things high-quality, it's safe to say that you're on the right journey to the best purchase of your life. Even as something as small as running armbands need to be selected carefully, and below, we'll discuss exactly how we've done that.

How We Chose Our Selection Of The Best Running Armbands

We have a thorough selection process when it comes to our buying guides. Each product is evaluated on three main factors: price, review and brand. If a product doesn't tick all of the boxes for these three factors, then it doesn't make it on the guide. Simple!
Here's a slightly more in-depth explanation about our selection process:
Price - Unless you've recently won big on the lottery, then it's unlikely that you want to spend massive amounts of money on something as small as a running armband. We know we wouldn't want to lose big bucks on something like this, and with so many excellent armbands out there for reasonable prices, we'll never have to!
Pretty much every runner on this planet will have a budget in mind when it comes to buying accessories like running armbands, and we've made sure that they're all covered in this buying guide. From cheaper alternatives which get the job done to slightly more expensive pieces of tech that have all of the fancy features, you'll be sure to find a product suited to your bank balance.
Reviews - We love reading reviews. Honestly, we can't get enough of them. From the buyers who are disappointed to the buyers who have had their lives changed by a product; we've seen it all.
Don't worry though, there's no negativity here - the reviews for the products mentioned in this buying guide have been incredible. Nobody wants to waste their money on a product which won't live up to its expectations, and with the help from the reviews we've seen, your being presented with only the best choices! So, expect a whole lot of four and five-star ratings in this guide. You deserve nothing less.
Brand - We know which brands are worth looking out for when it comes to running, and we know which ones to steer clear of. You want a running armband which will be durable enough to last for years, and the only way to find a product like this is by knowing which brands to buy from. We've done all of the research for you, so you can enjoy the product in all its glory rather than stressing about its durability.
We don't judge books by their covers, meaning we don't judge products by their brand. Due to this mindset, we have the ability to find running armbands which probably wouldn't have caught your eye if you were browsing Amazon alone. There are still plenty of big brands mentioned in this guide, but this has all been because of the quality of the product, rather than the brand name attached.

Features To Look For In Running Armbands
Running is a very personal sport, meaning everyone who takes part in it will have their own techniques and benefits to reap from. Due to this, it's important that you find a running armband which tailors to your preferences, rather than your friends. There are many features to look out for when it comes to running armbands, and the ones that you deem necessary might not stand out to someone else! Take a look at the features below and establish which ones you'd like to have on your arm. We'd recommend going for a running armband which holds all of these features, but as mentioned earlier, the choice is completely up to you.
Phone Compatibility - The whole purpose of a running armband is so that it will keep your phone nice and secure. If the running armband fails to do that, then it really isn't worth your time or money! Before purchasing an armband, check that it is compatible with the design of your phone. More times than most, the armband will be suited for the majority of iPhone designs, so you might have to dig a bit deeper for one that fits an android. It's important that you check the armbands phone compatibility before buying, as it won't be put to good use if your phone doesn't fit in it.
Adjustable Strap - It's always safe to opt for an adjustable strap when choosing a running armband. It doesn't matter whether you're trying to lose weight or trying to work on your biceps, the shape of your arm will change over time, meaning your running armband will need to fit at all stages.
Usually, an adjustable strap will simply slide through a small loop and Velcro back together. The ease of this process proves just how simple it is to adjust to the shape of your body.
If you choose to purchase a running armband which doesn't have an adjustable strap, then you can expect to have to buy another a few months down the line once it doesn't fit anymore. Do you really want a drawer full of unused running armbands?
Flexibility - If a running armband is made out of stiff material, then it will have troubles wrapping around your arm. Not only this, but it may even start rubbing uncomfortably, leaving you with a nasty rash.
Luckily, the majority of running armbands will be made out of flexible materials which will wrap nicely around your arm. It's also worth noting that they'll be really lightweight too, so you won't even notice it's there.
As you can probably tell by now, your running armband needs to be made out of flexible material in order to function properly.

Style - While running armbands don't need to be too stylish, it's still nice to have one which doesn't stick out like a sore thumb. In our personal opinion, running armbands should have a sleek and consistent style throughout, accompanying the rest of your fitness attire.
Typically, running armbands will be available in the usual colors of black and white; some brands may even push the boat out and introduce brighter colors and patterns. The style which you opt for will be personal to you, but it's worth knowing that even running armbands can look awesome.
If you really want to take your style to the next level, then purchase a running armband which has a reflective strap. This will not only add a unique touch to your running attire, but it will make running in the dark far safer.
Water Resistance - If you're a truly dedicated athlete, then a bit of bad weather won't stop you from heading out on a run. While this can actually be really refreshing, the rain also poses as a damage threat to your electronics. Due to this, it's important to have a running armband which is water resistant.
When made out of waterproof materials, your running armband won't need to spend hours drying after being outside. As well as this, your phone will be kept nice and safe without having to lose any of its functionality. Unless you live in an area which hasn't seen rain in years, then we'd recommend getting a water-resistant armband; just to be on the safe side.
Remember that water resistance isn't just ideal for bad weather; it'll help to keep sweat at bay, too. Unless you're the luckiest human on this planet, then sweat is going to be a completely normal thing to occur when exercising, so it's worth getting an armband which will be able to endure this and not go smelly and soggy. Nobody wants that...