Best Running Armbands In 2022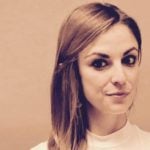 This product guide was written by Jilli Cluff
Jilli Cluff
Jilli is a freelance copyeditor and writer out of Austin, where she lives with her one-eared dog, George Michael. She dedicates most of her downtime to flailing on one of her many, many climbing projects.
GearHungry may earn a small commission from affiliate links in this article.
Learn more
Running is an excellent activity to get involved with for many reasons; it's free, great for your health and allows you to explore nature – just to name a few!
If you're already aware of how beneficial running is, then it's likely that you're now looking for ways to improve your experience. With this in mind, we thought it'd be beneficial to start with a big problem: phones.
Whether it's being used for tracking purposes or for music purposes, a phone often becomes a burden on a run, and screen cracks become second nature. Luckily, there is a simple way to prevent costly damage, and that is through the use of running armbands. If you want a product which will never let you down and benefit you in more ways than you could ever imagine, then take a look at the best running armbands mentioned in this buying guide. The running enthusiasts of our team have tried and tested all of these products and can guarantee that they are the very best.
The Best Running Armband
TRIBE Water Resistant Cell Phone Running Armband

We're not holding back here – we have another iPhone running case from the wonderful brand TRIBE. This time around, it goes by the name of the TRIBE Water Resistant Cell Phone Armband Case for iPhone and features a very similar design to the one we've previously mentioned. We'd say that the main difference between the appearance of these two is that this TRIBE product has a slightly more formal and leather-look. If you're after a sleek design, then say hello to this beauty.
It's worth mentioning that this armband has a dual adjustable elastic strap, meaning it will only be suitable for those with an arm size of nine to sixteen inches. Although this is still a very large width gap, we'd suggest measuring your arm before purchasing in order to ensure that it'll fit you well.
As well as a dual adjustable strap, this armband has a discreet holder for your door key and a reflective border for night-time running. To put it simply, this running armband does the trick, without needing to have too many fancy features. It's also extremely affordable, too, and can replace your running belt!
Key Features:
Dual adjustable elastic strap (fits arms from 9 to 16 inches)
Available in 10 designs
Discreet key holder
Specification:
Brand

Tribe

Model

AB37

Weight

1.44 ounces
Newppon 180° Rotatable Running Phone Armband

The desire of every fitness and workout enthusiast is to relate fully with the task at hand and not to be entangled with extra exercise concerns. It is in this connection that Newppon had come up with this armband to keep you focused and give your workout an absolute devotion. The Newppon Rotatable Running Phone Armband is one product that is sure to improve dramatically the way you carry out your workouts and fitness exercises and much more. With its rotatable strap, velcro fastenings, and two-strap slots, it is able to accommodate every kind of phone, no matter the size, and fits any arm size.
As a result of its sure-grip design, it prevents slippages and drops encountered during vigorous exercises. To enhance safety and security even further, a patch of non-slip silicon beadings have been fitted to the back of the panel as well as an adjustable soft belt that offers more comfort on the armband. The 180-degree rotation makes it possible to use all the functions on the mobile phone at any time no matter what you are involved in. What's more, fixing your phone into this armband can be done in a second.
Key Features:
180-degree rotation ability to enable versatility of use
Supports all phones even if in their protective casing
Breathable material to allow free flow of air
Non-slip silicone beadings for enhanced safety and security
Specification:
Brand

Newppon

Weight

2.56 ounces
Trianium Water Resistant Large Cell Phone Armband

Workout and training activity can be really tough and demanding and so you need that device that sturdy enough to withstand all those sessions but at the same time enhance your comfort and this is what Trianium is placing at your disposal by means of this stretchable and adjustable armband. The Trianium Water Resistant Cell Phone Armband is specifically devised with an additional room which for larger phones. What's more, the stretchy neoprene fabric can accommodate most iPhone and Android phones. This kit easily bends, twists, folds and stretches without any deformation and is able to fit all arm and wrist sizes.
The protective cover is specially designed for touch screen phones without flaw. This makes for easier activities on your phone or activation of your stopwatch whilst with your phone firmly secured in its place. It is water-resistant and thus offers the best moisture-wicking capabilities to keep all sweat and moisture completely away. Designed for a comfortable grip, it also features headphone and charger openings as well as an inbuilt key holder to safely keep your home and other essential keys whilst when on the move. On top of these amazing features, this armband comes with an unbeatable price.
Key Features:
Ability to handle small and large phones
Ability to stretch, bend and twist without distortion
Ability to fit all arm sizes
Water and sweat-resistant
Specification:
Brand

Trianium

Model

4351566787

Weight

2.72 ounces
TRIBE Premium Running Armband & Phone Holder for iPhone




We have an extremely strong product leading the pack, and it goes by the name of the TRIBE Premium Running Armband & Phone Holder for iPhone. Now, you're going to know TRIBE like the back of your hand after checking out this buying guide; they're an excellent brand trusted by millions of running enthusiasts, meaning we're going to give them the recognition they deserve. TRIBE are the experts in creating running bands for iPhone and their tagline 'our love for fitness defines who we are' certainly stands loud and proud here. In fact, it's a good day for those who own the Samsung Galaxy too, as this armband will be able to fit the S9, S8 and A8 devices as well.
This running armband is made out of 100% lycra, meaning it is extremely light-weight, water resistant, and nice to touch. There will be no fear of running in torrential rain or sweating too much when this armband is on your body! What more could you want? Well, let us enlighten you…
Not only is this running armband incredibly practical in terms of material, but it also has lots of epic features that'll make your whole experience more streamlined, too. Featuring a sensitive touchscreen, reflective strip for night-time runs and pockets for cards and keys, you'll never be disappointed with this product on your arm. There are plenty more features too, but we'll stop preaching and let the product itself do the talking. So take your running shoes and hot the road.
Key Features:
Adjustable elastic strap which will fit all arm sizes
A thick reflective border for safety when running in the dark
Holder for small items such as cards and keys
Specification:
Brand

Tribe

Model

PSX-Black/Grey

Weight

1.6 ounces
VUP Running Armband For iPhone




If you're bored of the standard design which the majority of running armbands have, then say hello to the VUP Running Armband for iPhone. This iPhone holder for running features a design truly like no other – your phone will be held in place by elastic strings rather than fitting in a slim pocket. This might make you worry for the sake of your iPhone at first glance, but after trying and testing this interesting design out, we can gladly say that it works.
Made out of breathable lycra and neoprene material, this running armband will sit softly on your arm without causing any problems with chafing. As well as this, the unique elastic straps mean that your iPhone can rotate 180 degrees, making it easily accessible while on your travels. These elastic straps may not be ideal for when running in wet weather, but they're perfect for high-intensity training which takes place indoors. If you love running, check out our guide to the best running jacket.
Key Features:
Elastic straps which allow your iPhone to turn 180 degrees
Compatible with most 4 to 5.5-inch smartphones
Key holder and card holder
Specification:
Brand

VUP

Model

4326455452

Weight

2.08 ounces
E Tronic Edge Phone Running Armband Sleeve

We understand that strapping your phone to your arm and heading out on a run can be quite a daunting thought; it only takes one loose fitting for your expensive device to end up smashed on the floor. Of course, all running armbands will have the right mechanism in order to prevent this, but if you want guaranteed safety, then check out the design of E Tronic Edge Phone Running Armband Sleeve.
Featuring a design just like a compression sleeve, this running armband has been made with comfort in mind. You won't experience any chafing on the skin when this sleeve is snug on your arm, especially as there is no scratchy adjustable strap to worry about! Not only this, but it's made out of spandex material so that absolutely any phone will be able to slide in and be kept safe and sound. If that isn't enough to convince you, then you might be pleased to know that we're not stopping here. All it took was a quick read of the countless excellent running armbands reviews to realise just how epic this sleeve is. Seriously, check out the reviews, you'll soon be buzzing to join the hundreds of other happy runners who purchased this! You may also like to check out guide to the best running shorts.
Key Features:
Compression sleeve design so that there is no chafing
Stretchy spandex material for any size arm and phone
Made out of quick drying fabric
Specification:
Brand

E Tronic Edge

Model

4336642050

Weight

0.64 ounces
TrianiumArmTrek Sports Running Armband

Next up, and heading back to the more traditional running arm holder designs, we'd like to introduce you to the TrianiumArmTrek Sports Exercise Armband for Apple iPhone. This running armband looks pretty similar to the first few we mentioned on this buying guide, meaning you can be rest assured that its design will work perfectly for you. The only difference here is that this design is made solely for the iPhone 6, so it's your lucky day if you own this phone and have a budget of five dollars.
Available in three different colours and featuring cut-outs for your headphones and chargers, this running armband will be the perfect companion, no matter how much distance you cover. The adjustable Velcro strap will fit any arm up to the size of 14 inches, and the water resistant pockets will keep any troubles with water and sweat at bay. To be honest with you, for five dollars, you really can't go wrong. Be sure to also check out our list of the best winter running gear for more great items like this.
Key Features:
Available in black, pink and purple
Touch screen compatible protective cover
Integrated key slot
Specification:
Brand

Trianium

Model

TM-RAM01-BLK

Weight

2.4 ounces
Casego Waterproof Running Armband




There's no reason as to why your iPhone running case has to lack in personality. In fact, if you're naturally a colourful person who enjoys looking stylish at any given opportunity, then you deserve a running armband which will match your personality. And, if you're a fan of sky blue, then we have just the thing for you.
This Waterproof Arm Phone Holder for Running will fit pretty much any modern phone on the market, and even supports the touch-ID feature on all iPhone devices. Once again, this armband has an extremely useful and discreet key and card holder, meaning your most important belongings will be kept safe as you run. Combine this with the reflective strip which sits around the phone sleeve and you'll be out of harms way no matter what!
The feature which particularly stood out to us on the design of this running armband was the elastic strap itself. If you're after an elastic strap which is made out of breathable fabric, then you'll love this one. Its suitable for runners with any arm size between eight to eighteen inches, which is very generous indeed. Our handy guide to the best running earphones features more great products like this.
Key Features:
Elastic strap band made from breathable fabric
Touch sensitive phone sleeve which even works with touch-ID
Built in reflective strap
Specification:
Brand

Casego

Weight

1.6 ounces
E Tronic Edge Sports Armband: Cell Phone Holder

Are you still with us? Don't worry – we're on to the last product of this buying guide! We're finishing off this guide with a fancy rotatable sports armband, as with a combination of striking design and awesome features, our buying guide wouldn't be complete without it. The super strong and stretchy rubber holds your phone in place no matter what size it is, and the design of this mechanism means that you can rotate your phone around and use it with ease at any given time. Say goodbye to having to remove your phone from the armband whenever you need to check something; a 180-degree feature is something you probably didn't realise you needed until now!
As always, a running armband wouldn't be of excellent quality without being made out of breathable materials. This Sports Armband: Cell Phone Holder is no exception, so you can expect a dry product from start to finish. If you're feeling particularly exotic, you can even get this armband in a bright green colour – passers-by will be able to spot you from a mile off!
Key Features:
Breathable and sweat resistant material
Elastic bands which stretch for all sizes of phone and arm
Headphone strap and small key pocket
Specification:
Brand

E Tronic Edge

Model

4336642052

Weight

1.6 ounces
Matone 180° Rotatable Phone Armband

Whatever activity you take part in, distractions are the last visitors you want to court. Which is why this 180-degree Rotatable Phone Armband from Matone is just the right kit you need for total focus on all your outdoor activities, be it jogging, cycling, or climbing. In order to achieve the maximum outcome, this product comes with an easily rotatable build that makes for better viewing whilst you navigate through your phone's various features whether on the treadmill, lifting weights or on the go running.
This highly elastic silicone armband is also able to accommodate virtually every type or make of smartphone and perfectly fits all makes of Androids and iPhones, even whilst it is still in its protective cover. In addition, it is extremely adjustable and will fit all sizes of arms and wrists, while ensuring that your comfort is not compromised in any way. As for usability, it comes with an earphone cord holder as well as a key pouch and can be gripped firmly by means of strong rubber straps and a velcro band which sits firmly in its place to avoid slippages or drops during serious workouts. A patch of anti-slip silicon beadings fitted on the backside enhances the security and safety of the band.
Key Features:
Earphone cord holder and a key pocket
It is firm gripping and also anti-slip
Flexible enough to receive almost any phone
Made from highly elastic silicone material
Specification:
Brand

Matone

Model

M-N-Armband-03

Weight

2.4 ounces
Running Armband Buying Guide
Our buying guides are here to make things easier for you. The internet is an ever-growing space, meaning if you aren't headed in the right direction, you could fall into the hole of cheap knockoffs and false advertisements. With the help from our experts who have an extremely keen eye for all things high-quality, it's safe to say that you're on the right journey to the best purchase of your life. Even as something as small as running armbands need to be selected carefully, and below, we'll discuss exactly how we've done that.

How We Chose Our Selection Of The Best Running Armbands

We have a thorough selection process when it comes to our buying guides. Each product is evaluated on three main factors: price, review and brand. If a product doesn't tick all of the boxes for these three factors, then it doesn't make it on the guide. Simple!
Here's a slightly more in-depth explanation about our selection process:
Price - Unless you've recently won big on the lottery, then it's unlikely that you want to spend massive amounts of money on something as small as a running armband. We know we wouldn't want to lose big bucks on something like this, and with so many excellent armbands out there for reasonable prices, we'll never have to!
Pretty much every runner on this planet will have a budget in mind when it comes to buying accessories like running armbands, and we've made sure that they're all covered in this buying guide. From cheaper alternatives which get the job done to slightly more expensive pieces of tech that have all of the fancy features, you'll be sure to find a product suited to your bank balance.
Reviews - We love reading reviews. Honestly, we can't get enough of them. From the buyers who are disappointed to the buyers who have had their lives changed by a product; we've seen it all.
Don't worry though, there's no negativity here - the reviews for the products mentioned in this buying guide have been incredible. Nobody wants to waste their money on a product which won't live up to its expectations, and with the help from the reviews we've seen, your being presented with only the best choices! So, expect a whole lot of four and five-star ratings in this guide. You deserve nothing less.
Brand - We know which brands are worth looking out for when it comes to running, and we know which ones to steer clear of. You want a running armband which will be durable enough to last for years, and the only way to find a product like this is by knowing which brands to buy from. We've done all of the research for you, so you can enjoy the product in all its glory rather than stressing about its durability.
We don't judge books by their covers, meaning we don't judge products by their brand. Due to this mindset, we have the ability to find running armbands which probably wouldn't have caught your eye if you were browsing Amazon alone. There are still plenty of big brands mentioned in this guide, but this has all been because of the quality of the product, rather than the brand name attached.

Features To Look For In Running Armbands
Running is a very personal sport, meaning everyone who takes part in it will have their own techniques and benefits to reap from. Due to this, it's important that you find a running armband which tailors to your preferences, rather than your friends. There are many features to look out for when it comes to running armbands, and the ones that you deem necessary might not stand out to someone else! Take a look at the features below and establish which ones you'd like to have on your arm. We'd recommend going for a running armband which holds all of these features, but as mentioned earlier, the choice is completely up to you.
Phone Compatibility - The whole purpose of a running armband is so that it will keep your phone nice and secure. If the running armband fails to do that, then it really isn't worth your time or money! Before purchasing an armband, check that it is compatible with the design of your phone. More times than most, the armband will be suited for the majority of iPhone designs, so you might have to dig a bit deeper for one that fits an android. It's important that you check the armbands phone compatibility before buying, as it won't be put to good use if your phone doesn't fit in it.
Adjustable Strap - It's always safe to opt for an adjustable strap when choosing a running armband. It doesn't matter whether you're trying to lose weight or trying to work on your biceps, the shape of your arm will change over time, meaning your running armband will need to fit at all stages.
Usually, an adjustable strap will simply slide through a small loop and Velcro back together. The ease of this process proves just how simple it is to adjust to the shape of your body.
If you choose to purchase a running armband which doesn't have an adjustable strap, then you can expect to have to buy another a few months down the line once it doesn't fit anymore. Do you really want a drawer full of unused running armbands?
Flexibility - If a running armband is made out of stiff material, then it will have troubles wrapping around your arm. Not only this, but it may even start rubbing uncomfortably, leaving you with a nasty rash.
Luckily, the majority of running armbands will be made out of flexible materials which will wrap nicely around your arm. It's also worth noting that they'll be really lightweight too, so you won't even notice it's there.
As you can probably tell by now, your running armband needs to be made out of flexible material in order to function properly.

Style - While running armbands don't need to be too stylish, it's still nice to have one which doesn't stick out like a sore thumb. In our personal opinion, running armbands should have a sleek and consistent style throughout, accompanying the rest of your fitness attire.
Typically, running armbands will be available in the usual colors of black and white; some brands may even push the boat out and introduce brighter colors and patterns. The style which you opt for will be personal to you, but it's worth knowing that even running armbands can look awesome.
If you really want to take your style to the next level, then purchase a running armband which has a reflective strap. This will not only add a unique touch to your running attire, but it will make running in the dark far safer.
Water Resistance - If you're a truly dedicated athlete, then a bit of bad weather won't stop you from heading out on a run. While this can actually be really refreshing, the rain also poses as a damage threat to your electronics. Due to this, it's important to have a running armband which is water resistant.
When made out of waterproof materials, your running armband won't need to spend hours drying after being outside. As well as this, your phone will be kept nice and safe without having to lose any of its functionality. Unless you live in an area which hasn't seen rain in years, then we'd recommend getting a water-resistant armband; just to be on the safe side.
Remember that water resistance isn't just ideal for bad weather; it'll help to keep sweat at bay, too. Unless you're the luckiest human on this planet, then sweat is going to be a completely normal thing to occur when exercising, so it's worth getting an armband which will be able to endure this and not go smelly and soggy. Nobody wants that...
Sign Up Now
GET THE VERY BEST OF GEARHUNGRY STRAIGHT TO YOUR INBOX