Best Asics Shoes for Men in 2022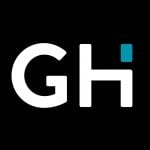 This product guide was written by GearHungry Staff
Last Updated
September 26, 2018
GearHungry Staff
GearHungry Staff posts are a compilation of work by various members of our editorial team. We update old articles regularly to provide you the most current information. You can learn more about our staff
here
.
GearHungry may earn a small commission from affiliate links in this article.
Learn more
There are few brands that put this much effort into their running shoes. Asics are one of the most world-renowned brands for runners, and you rarely ever see marketing, commercials or see advertisements for them: they're a stalwart landmark of quality that needs no introduction. Among some of the best-reviewed running shoes in the world, these ten pairs of Asics running shoes will get you on your feet and out onto the street in no time. Without further ado, let's jump into the best Asics shoes for men and get you on the running trail by this weekend.
The Best Asics Shoes for Men
Asics Nimbus 20 Running Shoes
You can't get any better than their Nimbus lineup. Every year like clockwork, Asics has been releasing a newer version of the Nimbus running shoe, and now it's up to the Nimbus 20 model. Hands down, the very best Asics running shoes on the market. You get two layers of advanced midsole protection, one Flytefoam layer for shock resistance, and an additional Fluidride midsole level to offer fantastic comfort. Users claim it's like walking on marshmallows, and if you spend most of your workday on your feet or you've recently converted to a standing desk, these could be the perfect addition to your wardrobe to stay comfortable while you're grinding on the nine-to-five. Lastly, Asics has changed their sizing chart with this model, so pay attention to the chart they've provided, and as long as you do, you'll have a perfect fit no matter what.
Key Features:
Flytefoam midsole provides excellent shock resistance
Additional Fluidride midsole level for enhanced comfortability
Accurate sizing information for a perfect fit right out of the box
Specification:
Brand

ASICS

Model

T801N

Weight

3 pounds
Asics Gel-Kayano 25 Running Shoes
The ever breathable Kayano line of Asics is here, and it's better than ever before. Our editor's choice for the best Asics running shoe, all thanks to the added layers of technology under the exterior. You get FluidFit and IGS working in tandem to provide you with a stretchy fabric that contours to your feet, and a natural shape to meld around your foot very comfortably. Pair that with the EVA midsole liner and Solyte midsole, which each take on the roles of provided protection and shock resistance, respectively. Not to mention the immense style you'll be rocking when you slip these on. Kayano 25's come in ten different unique styles that Asics are famous for, and keep the spotlight on quality and comfort above all else. Make sure you also check our selection of Gore-Tex running shoes for more great items like this.
Key Features:
Solyte midsole for a lighter shoe, and advanced protection
Paired with an EVA midsole layer for added protection
FluidFit technology gives you additional stretch for a contoured fit
IGS technology provides you with a more natural feel around your feet
Specification:
Brand

ASICS

Model

1021A028

Weight

2.02 pounds
Asics Cumulus 19 Running Shoes
I do so appreciate all the cloud references. Cumulus sticks to a breathable synthetic fiber for the exterior of this shoe, but there's lots to love when you slip inside. Not only do you get the FluidRide technology that Asics is famous for, but it's paired with IGS to give you a natural feel to your shoe. You'll feel like you're barely wearing them, yet feel little to no impact of your usual morning run. Slip into the rubber insole, and utilize the dual gel pad along the heel and forefront of your shoe to absorb the oddest shocks: stepping off a curb the wrong way, tripping on the sidewalk, and all of the above. Cumulus 19's like having smart technology in your shoes to protect you when the environment is seemingly out to get you. Be sure to also check out our list of the Nike sneakers for more great items like this.
Key Features:
Features the IGS technology to keep a more natural feel from toe to heel
FluidRide midsole provides shock protection
Rear and forefoot gel cushioning helps with unique contact points during a run
Rubber insole w/ synthetic exterior construction
Specification:
Brand

ASICS

Model

T7B3N

Weight

4 pounds
These might be the most comfortable pair of Asics ever invented. The Dynaflyte 2 provides excellent protection during your run, but they're also immensely soft and simple to slip into. You get an improved exterior along the midsole, helping you grip the environment as you pass through the concrete jungle on your morning run. Thanks to the synthetic mesh design, these remain ultra-breathable at all times, which is especially helpful if you're getting that run in while it's still humid and muggy during the morning before you head to work. Last but not least, everything down to the insole is super simple to clean and maintain with little effort. Low maintenance running gear is always a plus. Our handy guide to Adidas shoes features more great products like this.
Key Features:
Easy to clean synthetic and mesh construction
Improved outsole grip to help stave-off the rough terrain on an urban morning run
Synthetic sole is rated to last for five years without tiring
Super soft laces and tongue for maximum comfort
Specification:
Brand

ASICS

Model

T7D0N

Weight

3 pounds
Asics Gel-Contend 4 Running Shoes
Asics isn't done with you yet. Coming in at our best overall value, Gel-Contend 4 mimic those of the Gel-Flux 4, but keep a lot more armor under your feet at the same time. Stampede through the streets with your rearfoot gel cushioning in tow, withstand those vibrations of you putting in those hard hours over pavement and pebbles. ComforDry removable sock liners keep this cooler and drier than any other running shoe you've owned, thanks to patented technology that Asics just had to have for this model. From your synthetic exterior and breathable construction, you'll have a much easier time stripping those socks off after your run. Our guide to CrossFit shoes features more great sneakers so check it out!
Key Features:
Rearfoot gel cushioning to withhold all the force and vibrations of unexpected steps
ComforDry sockliner; removable, keeps your feet cooler and drier than this shoe could do on its own
Synthetic exterior build w/ rubber sole
Specification:
Brand

ASICS

Model

T716N

Weight

3 pounds
Are you going all-in or not, amigo? Asics poured their heart and soul into Metarun, a pair of stylish kicks that carry you through your running sessions like you're walking on air. You get two layers of protection working in your favor: DUOMAX midsole and FlyteFoam technology whirling around in tandem to provide the best shock absorption money can buy. You'll also get Ortholite sock liners (removable) to add some extra breathability and comfort during your run. With all this tech wrapped up inside these killer sneaks, you'd think that they would have skipped the style department. Wrong. They went all-in on this fantastic design, which integrated the exoskeletal heel cup into the aesthetics. That heel encasement gives you better protection against your Achilles, while also ensuring you have proper posture for the duration of your run. Don't miss our guide to Converse shoes, for more great footwear options.
Key Features:
FlyteFoam technology absorbs more shock and vibrations than leading sneakers
Exoskeletal heel encases your foot for better posture, and more protection where you're most vulnerable
DUOMAX midsole builds on FlyteFoam's ideals
Includes removable Ortholite sockliner
Asics Gel-Venture 6 Running Shoes
Last but not least, Asics has Gel-Venture 6, a price-flexible shoe with a dozen designs, and a lot to love. Starting at the base, you get a fantastic rubber outsole and gel cushioning systems along the heel to protect your tendons from major shock and sudden vibrations. Slip out the removable sockliner to clean the inside, and while you're at it, you'll have a simple, quick process of cleaning the synthetic exterior. If you're still not certain what you're looking for in a pair of Asics, we've broken down each element and what works best for certain types of runners in the guide below. Learn about care, the importance of pronate and everything in between.
Key Features:
Synthetic exterior construction
Rearfoot gel cushioning reduces shock from pressuring your tendons
Removable sockliner
Rubber insole
Specification:
Brand

ASICS

Model

t7g1n

Weight

12 ounces
Asics Shoes Buying Guide
You already know that Asics is the go-to brand for runners, but what you didn't know what was made them tick underneath the sole. There's a lot more technology that goes into play than your standard run-of-the-mill clearance running shoes. These work to protect and encase your feet in a variety of ways, so let's strap in and talk about how to maintain them, what to look for, and the importance of your foot shape in the purchase process.
How We Chose Our Selection of Asics Shoes
Quality - There's unmistakable quality in Asics, but we're the first to admit that no brand has this omnipotent ability to appease the masses just because it's had a good track record. We took a look at the best quality shoes that Asics has to offer, keeping an open mind to spot any irregularities along the way.
Reviews - User reviews act as the preliminary period before we develop our short list. Asics has been in business for a long time, and we had plenty of different models and renditions of their famous footwear to go through before whittling it down to just ten.
Fit - Fit is a different story than design. Asics has, in recent years, changed their sizing chart to reflect what they believe is a more accurate system for measuring. If you look at the top model on this list, we warn you to look out for their new charts on the sales page. It's far easier to get the right fit than ever before, so you can stave-off that hesitation you have buying these bad boys online.
Design - The design is part of the reason people come to Asics: they're contoured to your foot shape, they feel like a better version of your own skin, and provide the best traction with reduced shock. The designs are excellent, and this was perhaps the most simple part of picking this list.
Price - You're a runner, that's what you do. You know how expensive running shoes can get, and coming here, you probably already had a fair idea of how much Asics run for. We've done our best to find models with frequent sales, and those that are a bit cheaper than the standard going rate for Asics. Budgeters beware.
Features to Look for in Asics Shoes
Technology - EVA midsoles, Flytefoam, IGS; there's a ton of different technology that goes into your Asics shoes to make them what they are. You can't stuff all of these goodies into a single shoe type, so pay attention to what Asics offers in different shoes, and try to determine which one is going to be the best fit for your particular running needs.
Weight - You want as little drag as possible on your feet, with as much padding as possible between you and the pavement. It's a very tricky medium to hit, and shoemakers have been attempting it for ages. Pay attention to the item weight, not just the shipping weight, and try to find out how much your current running shoes weigh to get a feel for how you'll fare with the new ones.
Materials - There are six primary materials used for solid, quality shoe construction, which we've listed below in our cleaning guide. Your materials are directly associated with how durable your shoes are going to be. Certain materials are better for certain pronation degrees, and some will last longer than the outsoles do.
Durability - You'll see a lot of rubber, and then there are the main materials associated with your shoe. Running shoes, even Asics, are going to have their lifespan. Materials and durability will determine how long that lifespan is. We go in-depth in the bottom half of this buying guide about pronation and how to detect when your running shoes have worn down.
Shock absorption - You undergo an enormous amount of individual shocks every single time you step on the pavement. It's not as smooth a transition for your bones and joints as standing up from a computer chair, where you can ease into the motion. You're barraging your joints with damage, which is why you need a mediator to absorb the shock from colliding with the harsh ground and keep as many vibrations at bay as possible.
Flexibility - This comes down to materials and how thick the midsole is. You want your running shoes to be flexible enough to roll with you when you move, but not so flexible that they're going to provide no support in the event of slipping or falling. There's a fine line, and it's exactly why Asics got their own Gear Hungry guide: they tow it very well.
Support - This comes down to the midsoles, outsoles and insoles. Yah, lots of soles, but they all play a critical part in the overall usability of your running shoe. It's all about shock absorption, keeping you on your feet when you're gliding through town, and above all else, ensuring the best environment for your feet for the least likely chance of injury.
 Asics Shoes FAQ
Q: What is the right shoe to start road running?
A: It would be ludicrous to simply say that this requires your preference. There are technical differences between the right and wrong pair to start with, and we recommend going with our number one pick (which is why we popped it at the top of our list).
Not only does Asics provide the most accurate sizing on any shoe we've ever tried, but they also have a fantastic blend of two separate midsoles to provide the best comfort possible when you're just getting started, or getting back in the groove after a long hiatus. All-around the best selection for a running shoe by far.
Q: How will my Asics shoes wear down?
A: It's critical to detect this so you don't end up running basically on a flat strip of rubber, and damaging your feet from negative pronation or feeling a pebble strike you on the arch. You'll encounter different levels of wear and tear depending on what terrain you're running on. For instance, if you're sticking to streets and the cityscape, you're going to burn through your shoes twice as quickly as if you were running on a dirt road. The impact of our feet on concrete doesn't even leave a mild vibration, but the dirt of the earth will slightly impact our steps, which puts less pressure on your midsoles.
If your shoes smell like a swamp even after you're extensively washed them, you should junk them. Famed distance runner Ryan Hall goes through a pair of Asics every two weeks because he runs through them until they're about half-used (this dude runs a lot of miles in any given weak) and doesn't want to ensure injuries simply to save a little bit of cash.
So how else would you know your shoes have run down? For one, you can put one hand in your shoe, press against the bottom, and use your other hand to press from the bottom of the shoe, like you're making a really tight sandwich. If you can feel your fingers (not the force of your hands, if you can make out the shape of your fingers), then you need to junk those shoes without hesitation and grab a fresh pair.
Now, there are guys and gals who run thousands of mile in their shoes before swapping them out, but that's basically a choice you need to make on your own. If you're serious about getting in those miles and you run every single day--and I know I'm preaching to the choir here--consider swapping out your shoes more often than the average runner.
Q: What is pronation?
A: Pronation, in short, is the way that your feet naturally curve inward. If we're getting mathematical and talking angles, your feet come in at a fifteen-degree angle (at least, the average adult male's do), which determines where you feel shocked in the body from your steps. Whether you overpronate or underpronate, you'll feel different effects in vibrations through your bones and varying degrees of stress placed on your feet and joints.
It's the most complicated topic that comes up when you're talking about running shoes. Your weight will impact your pronation, even if four months ago you underpronated, that could be a different story if you've shed some pounds and there's less stress on your body, and in reverse as well.
Pronation is the natural movement of the foot. Your foot comes down, it rolls (from the space beneath your toes, down your arch to the balls of your feel) and designates which areas of your legs are going to feel the impact, and at what time. Getting improper pronation shoes is usually the culprit of shin splints and damaging your legs while running, as well as knee injuries.
Overpronation - With this, the outside of your heel is the first spot on your foot to make direct contact with the ground. This puts a lot more stress on your body and causes stabilization issues with your ankles (you know, those things that control whether or not you'll be able to run properly). Overpronation is damaging to your feet, which is why you need running shoes to contradict your natural foot shape.
Underpronation - This is when your foot is a little too good at rolling inward. You have a much higher chance of rolling your ankle, which can dislocate your joints and cause major inflammation, as well as the injury that can last from three to eight weeks (depends on the instance). Underpronators also have shoes available to them that will correct this behavior, and keep them stabilized throughout their entire run.
There's not a lot of data to throw this way and suggest a certain percentage of the population over or under pronate. All we really know is that it's out there, and there's enough private marketing data to persuade most brands to offer relief for both cases. It's a very big deal, and can dramatically impact your running time and efficiency.
Q: How do I clean running shoes?
A: There's a ton of variations in what types of materials are used, so we've made a short list of the most common running shoe materials and how to clean them. This works for every area of the shoe, just know that you should be working from the outside in.
Textile - Get a toothbrush and dip it in some hot soap, and start scrubbing circles into your running shoes. Textiles are fairly simple to clean, and you can be mildly rough with them. Run them through with water afterwards in a similar fashion, and let them air dry for 12 to 24 hours. Quick and simple.
Leather - Leather has a lot going on, which is why you'll only see it used for certain aspects of some running shoes. Don't use detergent or harsh chemicals. Use a damp rag to gently wipe dirt and filth away, check for cracks and seal them up with a good quality leather sealer. Finally, apply a finish or a leather care spray to seal it off and keep essential oils inside.
Mesh - Mesh is a different story. It's often blended with synthetic materials and used to give breathability, and a bit of flexibility to help you slip into the shoes in the first place. If your shoes contain mesh, use a toothbrush or designated light bristle brush to gently scrub. With mesh, you can scrub dry, and use a vacuum cleaner nozzle attachment to suck the rest of the dirt out once it's been lifted.
Synthetic - Synthetic materials are among the most durable and resistant against, well, just about everything. It's why they make such an excellent choice for running shoes where you're putting them through hell and back. You can use a brush or a cloth and really roughly scrub into these to get them clean. The fantastic thing is that they're mostly resistant to harboring sweat and dirt (not perfect, but it makes them easy to clean).
Canvas - Canvas is one of the most durable materials for shoes. You'll see it as a component in boots or a focal point in low-top sneakers (like Vans). Canvas requires a bristle brush and a bit of patience: start with it dry and rub gentle circles into the canvas. You'll be lifting stubborn, stuck-on dirt that's been accumulating. From there, use a paper towel or a cloth to wipe it all away. Wet the brush and perform the same task, drying it afterwards to ensure any lifted dirt will end up in the garbage or the wash.
Rubber - Rubber is easy to clean, so long as you don't apply too much elbow grease. You're mostly going to run into this on the outsole, and it's going to get grimy real fast. Perhaps one day someone will make a quality black rubber outsole so you can't see the dirt from your run. Rubber needs a gentle plastic bristle brush and a bit of patience. Don't go too tough or you'll start to break it away. You may spend five to ten minutes just cleaning the visible rubber.
Q: What are the best Asics shoes for flat feet?
A: Our # 5 selection of the best Asics running shoes cradles your feet far better than any other shoe on this list, which is specifically helpful to alleviate stress and damage brought on by flat feet. Your arch is literally more flexible than the next guy's, but that's not necessarily a good thing. While you're less likely to break your foot, you're more likely to have long-term damage as a result of immense pressure on your joints and heels.
Flat feet also feel fatigued after a third of the usual running trail, and the lack of a proper arch doesn't send vibrations through your legs properly. You'll feel the impact of the ground or road all in the front of your legs (most likely), which also means that you won't work out those calf muscles quite so easily.
Q: Should I use a waterproof spray on my running shoes?
A: You should always care for your shoes, but waterproofing is up to you. There's a misconception that it somehow reduces the traction on your shoes, but that's simply not the case. We personally think you should always use a quality waterproofing spray to increase your running shoe durability. You can't always know that the rain will hit, and if you're fifteen minutes out from your house early in the AM, you don't want to ruin your shoes and build bacteria along the interior. A waterproof spray is your friend.
Sign Up Now
GET THE VERY BEST OF GEARHUNGRY STRAIGHT TO YOUR INBOX