Best Pomades For Men in 2022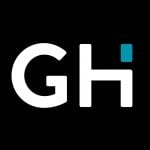 This product guide was written by GearHungry Staff
Last Updated
January 26, 2018
GearHungry Staff
GearHungry Staff posts are a compilation of work by various members of our editorial team. We update old articles regularly to provide you the most current information. You can learn more about our staff
here
.
GearHungry may earn a small commission from affiliate links in this article.
Learn more
A pomade is a water-based, wax-like substance that is used by both men and women to style their hair. The word derives from the French "pommade" which loosely translated means "ointment". It's been around in one form or another since Roman times although it wasn't until about 300 years ago that the pomade began to enjoy widespread acceptance. In all likelihood, your father, or maybe grandfather, used a pomade when they were young only they didn't call it that, they called it "Brylcreem" (a brand that survives to this day in various forms). During the late 60's Brylcreem went out of fashion as longer, more natural hairstyles prevailed. But recent years have seen a renewed interest in pomades, along with other previously out of favor products like moustache wax. Below we'll shine a spotlight on our 10 choices for best pomade for men.
The Best Pomade For Men
Layrite Natural Matte Cream
Our Best Choice pomade comes from Layrite and is what they describe as a natural matte cream. It's ideal for use on all hair types from thin to medium and even thick and coarse hair, delivering a medium hold but without creating heaviness or unwanted stickiness. The lightweight texture benefits from being water-soluble, meaning that it's easy to rinse out. It can be applied to both wet and dry hair depending upon what overall style and finish you are looking to achieve. It's brilliant for giving definition to curls and waves as well as eliminating unwanted frizz. Yet it also works to slick back and smooth straight hair for a sophisticated finish.
An American grooming company, Lyrite has been producing its men's grooming range since 1999 and the brand has fast become a favorite with professional barbers notably because the range was created by barbers and not in some science lab. These are real products, for real men, with real hair concerns. If you're looking for a product that holds like wax but without the sticky texture, then this is an excellent recommendation. They say, the dryer the higher! By that, they mean apply it dry for big and bold, hair raising styles or slick it down when wet for a more subtle sculpting effect. Go ahead and give it a go. With the natural scent of mild cream soda, it will have you feeling all nostalgic.
Key Features:
Suitable for all hair types from thin to thick
Use to create definition and hold for casual or more groomed styles
Natural matte cream texture for hold without heaviness
Can be used on both wet and dry hair
Water-based formulation is easy to rinse out
Specification:
Brand

Layrite

Model

MATTE042501

Weight

4.3 ounces
Suavecito Firme Hold Pomade For Men
If you've got a throwback do like a pompadour this is the product for you. Suavecito Firme is crafted to provide the ultimate hold for more elaborate, longer hairdos and to do its job without making you feel like you've got strips of bacon laying across your head. It's water soluble and washes out quickly and completely so you won't ruin your pillow cases while you're sleeping. Suavecito Firme may be the best pomade for thick hair but the beauty of it is you won't need a handful of it to get the job done. There are no harsh chemical additives that could cause problems with your scalp and the restrained sheen it provides always makes you look great, not greasy. American made, easy to apply, easy to work with your comb and easy to wash out. Good stuff.
Key Features:
Water-based formulation is easy to rinse out and remove
Easy to scoop from the jar and pliable to work with
Creamy and smooth consistency
Versatile to work with creating pompadours and slicked pack styles
Quickly emulsifies in your hands for easy application
Specification:
Brand

Suavecito

Model

4018

Weight

5.6 oz
Baxter of California Clay Pomade
Our Best Firm Hold pomade recommendation comes from a new breed to men's grooming labels, Baxter of California. They've emerged on the scene, fulfilling a demand for powerful styling products packed with natural ingredients. The range very much caters to today's modern man while giving a firm nod to those nostalgic bygone years. This unique formula is lightweight with a natural finish. It works on all hair textures to create versatile styles. It is especially excellent at soothing and softening hair texture to eradicate unwanted frizziness.
Hair remains touchable smooth rather than overly stiff, sticky, or rigid thanks to the presence of natural active ingredients. Just some of the bountiful ingredients including in this pomade, are beeswax and kaolin clay. These provide an extra nourishing treat for the hair and help you to create that effortless-looking, less is more, style hairdo. Use Baxter of California's pomade if you prefer at just got out of bed (but tidier) look as opposed to something that's overly structured. A little also goes a long way. You need only a small amount of pomade, worked between your hands and distribute through your hair to create a stunning overall finish. If you are looking for a moisture-rich, skin-loving formulation that will naturally soften and smooth hair into place, then you will appreciate this paraben-free, clay pomade
Key Features:
Creates a natural matte finish
Delivers texture and hold without shine
Infused with natural ingredients including beeswax and clay
Quickly emulsifies in your hands for perfect application
Works well in all hair types
Specification:
Brand

Baxter of California

Model

838364004019

Weight

7.5 ounces
Uppercut Deluxe works into your hair easily and never feels greasy or hard. It does however fulfill its mission of providing you with firm all-day hold even if your hair is a bit longer. It's a water-based pomade the features a moderate shine and a light to moderate scent that has both coconut and vanilla overtones. While we could do without the vanilla scent there are plenty who will find it appealing just as they'll appreciate the fact that Uppercut Deluxe allows their hair to retain a fairly soft feel even though it's being held firmly in place. There are no harsh chemicals used in the Uppercut Deluxe formula that are going to cause your scalp to revolt or have you itching your head all day. And even if you've used a fair amount to hold your Robert Smith 1989 throwback do it will wash out with ease at the end of the day.
Key Features:
Suitable for all hair textures and short to medium lengths
Used to deliver control and definition for versatile styling
Creates a medium to a high shine
Water-based formulation rinses out fuss-free
Strong hold without stiffness
Specification:
Brand

Uppercut

Model

UCDP

Weight

1.44 oz
Hair Craft Co. Pomade For Men Strong Hold
Hair Craft Co. pomade is a water-based product that's easy to apply and equally easy to wash out at the end of the day. It provides a tiny bit of sheen which is perfect for most guys who don't want their hair care products calling attention to themselves. Hair Craft Co. provides a high level of hold that stands up well over the course of a long day, though your hair never feels brittle like it will with mousse. Hair Craft Co. generally stays in the background of your life during the day. No greasy feeling. No brittleness as we said. It's great for closely cropped hair or hair that's a few inches long at best. Bottom line is that just a bit of Hair Craft Co. provides decent to good hold with a nice easy feel. It lets you look your best with minimal effort and expense and isn't that what it is supposed to do? Smells great too.
Old Spice Spiffy Pomade For Men
We mentioned earlier that your grandpa probably used Brylcreem when he was younger. Well there's also a good chance he had a white jar of Old Spice Cologne in his medicine cabinet too. It's one of those brands that got in on the ground floor of the men's personal care products movement and has managed to stay relevant by adapting to the times. The Old Spice Spiffy is a good example. It provides a firm yet supple hold and a tasteful matte finish you'll feel comfortable wearing to work or the ballgame or the concert. While the company touts the product's ability to keep your hair in place during even the most extreme weather the fact is it definitely works best on short to medium length hair. (Members of hair bands will likely want something with more rigorous hold like Suavecito Firme reviewed above.) On the whole this is another top-notch personal grooming product from Old Spice.
Layrite Pomade Super Hold might be better called 'standrite' because it's the next best thing to a couple of cans of mousse. In fact it's better because you won't ever experience the brittle feeling you get with mousse. Instead what you'll get from this pomade is firm hold a moderate amount of shine and a curious but generally agreeable light vanilla scent. Layrite is made with natural ingredients so you're not left with a dry itchy scalp after you wash it out, nor is it greasy. This is a great super hold pomade that delivers on most of its marketing promises and has become very popular with lots of younger guys today and it's easy to see why. While in our opinion it's not the best smelling pomade there are plenty of customers who like it just fine.
Rocky Mountain Barber Company Firm Hold
Rocky Mountain for Men is more of a natural hair pomade that does a good job keeping your hair where you want it without torturing your scalp or making you look like you dipped your head in the fryolator. It provides firm, all day hold even if your hair is a bit longer, which is not something every pomade can claim. The fact that it comes in a 5 oz rather than the standard 4 oz jar would indicate the company understands their customers will have longer hair and need a bit more product to keep it in place. Rocky Mountain also does something we wish more pomade makers would do; it de-emphasizes scent. This is not to say it's fragrance free but the scent it does have is very light and barely perceptible until you get right on top of it. That said you'll want to make sure you work this pomade between your hands a bit before applying as it comes out of the can a bit firm.
Reuzel Pomade Grease Heavy Hold
If you can get past the unfortunate name of this product you'll find that it does a great job of producing moderate to firm hold without a lot of effort or product. Reuzel Pomade Grease Heavy Hold is light on the scent, light on the wallet and produces a look that's easy on the eye. Guys with elaborate hairdos will find this stuff right up their alley as it achieves near gel-like results without making your hair feel like it's set in concrete. If we have a beef with this pomade it's that it can take a little more effort than some others to wash out thoroughly. It's not the end of the world but you'll do your pillowcase a favor by keeping it in mind. On the upside even if your hair gets messed up balling you'll be able to restore order with a few strokes of the comb.
Dove Men + Care Defining Pomade
A lot of guys who use pomades are into products that are locally grown or at least made by small, privately owned companies. And that's great. The more options in the marketplace the better. On the other hand there's something to be said for the predictability and fairly rigid quality control standards of large corporations. And we mention that because Dove's Defining Pomade is one such product that benefits from having the R&D and quality control services of an international conglomerate behind it. This is a well-made, water-based pomade that has a pleasant light scent, works through the hair easily, doesn't fight your comb as you try to establish order and washes out at the end of the day without any muss or fuss. Perhaps its one true drawback is the shiny finish, which some professionals who work in an office all day may find inappropriate.
Baxter Of California Cream
Cream Pomade by Baxter of California provides light to moderate hold that will take some of the unpredictability out of your longer hairstyle or provide nice, soft-to-the-touch control for your shorter cut. Of all the entries on our list this provides the softest hold and that's the way the manufacturer intended it. If what you're after is frizz control, some subtle definition or shape or just to hold your shorter do in place while moisturizing both your mane and your scalp this cream pomade may be just what you're looking for. Within the context of its marketing claims we have to say the product performs as expected and feels nice and light both on the scalp and to the touch. If you're into retro packaging you'll be disappointed here but if what you're after is a light hold that washes out easy Baxter Cream will get the job done.
Pomades For Men Buyers Guide and FAQs
Guys unfamiliar with pomades will want to know more about them before actually purchasing one. As such we've collected some of the most common questions out there about this particular grooming product.
Q: What Is Pomade?
A: As we said at the beginning the pomade has existed in one form or another for thousands of years. These days it's basically a way to style your hair without having to resort to mousse or gels that could irritate your scalp and/or create a hairdo that seems like it's carved from granite. In that sense it differs from gels or mousse that can leave your hair feeling like it will break off if you touch it the wrong way and can often cause reactions on the scalp that can range from mild to severe. Water-based pomades typically wash out of your hair completely without having to use any special soaps or detergents.
Q: Which Hairstyles Are Pomades Intended For?
A: The men's contemporary classic, the pompadour, the quiff, the ducktail and more are all men's hairstyles that benefit from the versatility of the pomade. As you can probably tell from that list it's particularly effective on combed hairdos that utilize short to mid-length hair. When it comes to our longer haired brothers it does a great job on some of the looser hairstyles and beards; those designed to exude a more carefree mindset. Some would call these hairstyles 'bed head' or 'messy and long' but whatever you call them a good pomade will help you pull them off.
Q: How Do I Use Pomade?
A: It's important to use the right amount as using too much typically won't add any extra hold but simple make your hair feel weighed down and make washing it out more difficult. If you need more hold just select a strong hold pomade that's rated 4 or 5 for hold rather than 1 or 2. That said the typical method for application is:
First, as we stated, select the degree of hold you want.
Then determine how much sheen you want. Typically if you work in an office environment you don't want a high shine pomade. Whereas a matt finish can make you look smart, sharp and professional a slick, shiny do may be interpreted as a flashy display of individuality; the kind the corporate world likes to discourage.
Wash your hair and towel dry it to the point where it's damp but no longer wet. This is the best time to apply the pomade because your hair is more malleable than if it's completely dry. You can certainly apply it if your hair is dry but you're likely to achieve a closer approximation of the style you are after if you apply it when your hair is still a bit damp.
When it comes to how much is right for your hair you're going to have to engage in a bit of trial and error. If your hair is short start with a small dollop. If your hair is longer try about enough to fill a teaspoon. If the pomade has a firm consistency rub it between your palms to loosen it up before running it through your hair.
Use your comb (or your fingers if you're after that 'just out of bed' look) to shape your hair as desired. If you feel you need a bit more work it in and re-comb. Remember, if the issue is the degree of hold you'll want a stronger pomade not more of a weaker one.
Q: How Do You Wash Out Pomade?
A: A water-based pomade like most of the ones reviewed above washes out easily using your regular or hair growth shampoo. The oil based pomade is another story altogether and you may need to resort to things like dishwashing liquid (which is completely harmless and designed to cut grease) in order to remove it completely. Remember that if you don't remove it completely it's your pillowcases and sheets that will suffer along with your scalp as subsequent layers of grease build up on top of one another.
Conclusion
The pomade – like beard oil – has found favor with a new generation of men. This can be attributed to its ability to provide several effective degrees of hold without damaging your hair or irritating your scalp the way mousse or men's hair gel can. It's also affordable, easy to use and easy to remove which makes it one of the best men's hair products a guy can have in their style arsenal.
We hope you found the above information on the best pomade for men helpful and that it assists you in making an informed decision when it comes to choosing the right product for your hair. Don't forget to stop back regularly for more product reviews and buyer's guides from Gearhungry.
Sign Up Now
GET THE VERY BEST OF GEARHUNGRY STRAIGHT TO YOUR INBOX