Best Sea Salt Sprays For Men In 2022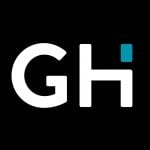 This product guide was written by GearHungry Staff
Last Updated
November 7, 2019
GearHungry Staff
GearHungry Staff posts are a compilation of work by various members of our editorial team. We update old articles regularly to provide you the most current information. You can learn more about our staff
here
.
GearHungry may earn a small commission from affiliate links in this article.
Learn more
Just because summer is coming to an abrupt end (it'll happen sooner than you realize) doesn't mean you should resign yourself to losing the cool and casual beach look you've spent all summer trying to achieve. While there are plenty of gre8at beach hair products around, the best sea salt spray for men is the most popular among guys who love to surf, snorkel, or just sun themselves by the shore.
Sea salt spray, like dry shampoo, is convenient and also perfect for those who miss their daily trips to the ocean during their vacation, and it's also adored by anyone who lives too far away from the beach to get that classic look. On top of being one of those products that makes you look cool, it also adds texture and volume to thick hair, making it great for people who like to style their hair, but don't want to look as if they've used product.
Yes, it's safe for your hair, and no, it doesn't smell like the ocean, but who wants a head smelling of seaweed and sand, anyway?
The Best Sea Salt Spray For Men
BYRD Texturizing Sea Salt Spray For Men
The BYRD Texturizing Surf Spray is our top pick of the best sea salt spray for men for several reasons. The GQ Grooming Award Winner uses a mix of coconut and sea salt to make it a beach spray for the ages, and perfect for those longing for the surf even through the winter months. Packed with Vitamin B and UV Protection, it nourishes any hair type and offers volume, shine, and texture for consistent don't-care results.
Unlike some hair sprays, it smells great and don't be surprised if you don't suddenly become the most popular guy at the office. It may be a little pricey for those still on the fence, but if you take the plunge, you'll enjoy beachy waves all year round, so rock it, bro.
John Frieda Beach Blonde Sea Salt Spray For Men
You may not want to splash out immediately on the best choice, though, and so the John Frieda Beach Blonde Sea Waves Salt Spray is a great way to dip your toe in to see how well salt spray works for you and your hair.
The effortless spray can be left in, so there's minimal maintenance, and it works with both long and short hair to find your preferred style, and it works just as well for blondes and it does for brown haired dudes wanting to achieve that beachy sheen. It offers volume and style without looking like you're trying too hard, which is pretty much everything a guy needs from a hair product, and you need not spend a lot, either.
Beauty By Earth Sea Salt Spray For Men
The Beauty by Earth Sea Salt Spray for Hair provides volume, texture, and a fresh beach look to all hair types that will make your buddies think you're moonlighting as a pro surfer. If only, hey? The all-natural ingredients means there are no pesky parabens, zero sad and sorry sulfates, and it's free of artificial fragrances. This gives you one of the most authentic beach looks without you ever going to the beach, especially if you hate sand getting everywhere.
It's available in both 6 and 12 ounce bottles, so if you run through it too quickly, we recommend investing in the larger size next time, especially if you want to maintain this secret (and totally fake) double life as the world's greatest wave rider. You may also like some of the best hair gels for men, so be sure to check them out.
Toni & Guy Casual Sea Salt Spray
For a chilled, relaxed style to match your laid back personality, the Toni & Guy Casual Sea Salt Spray is an ideal option at an affordable price. It creates relaxed and tousled waves while also providing a light hold that maintains hair's natural movement, so it will look just like you've recently emerged from the deep after battling (and overcoming) the Kraken.
This beach hair spray is also suitable for all hair types, providing versatility and allowing you to share with your partner if you're feeling generous. The fresh scent also falls firmly into neutral territory, so any guy still concerned about their masculinity won't feel threatened. One of the most affordable options, it's excellent for enhancing your already-beachy look to keep you looking chilled until next summer rolls around. Our guide to the best hair oils features more cool hair products like this, so check them out.
Davines This Is A Sea Salt Spray
For those more experienced with sea salt spray for men, the Davines This is a Sea Salt Spray is our premium pick for anyone wanting to go all in and enjoy top-quality sea spray whenever they please.
It's easy to apply and leaves your hair looking tousled and high in volume whether you spray it over damp or dry hair. It's also low maintenance, and the fine mist (instead of heavier sprays) works wonders over all hair types, but especially thin hair, giving you the texture you desire. While it's the most expensive we've selected, those who give it a go will never look back, and with subscription services available, all you need to do is wait for the next bottle to arrive, hassle-free. Be sure to also check out our reviews of the best hair clays for more cool products like this.
The Rockaway Salt Spray is not yet available (released on November 7), but that doesn't mean you can't get the front of the queue and enjoy beach-hair just in time for winter. It's excellent for those who never get time to hit the beach and is one of the closest you'll find that replicate a true beachy style.
It's gluten-free, vegan, and vegetarian with a cruelty-free formula and all-natural ingredients to put your mind at ease, and there's also UV protection built in to keep your scalp safe should you ever, finally, make it to the white sands you've always dreamed of. If you can't wait for November, there are better options available to help you get your beach head fix immediately, but if you're willing to wait, well, we're sure there's something about good things and all that jazz. If you are fighting with dandruff, be sure to check out our guide to the best dandruff shampoos.
It's not got the most attractive name in the world but that doesn't detract from how damn good the EVO Salty Dog Salt Spray makes your hair look and make you feel. It provides a salty feel that combines with a matte finish to give your hair volume and texture.
The pump is easy to use and while it works best on wet hair, you can use it on dry or almost-dry hair, too with spectacular results. It's free from sulfate, paraben, and propylene glycol to better protect your hair, and it works just as well on bleached hair as it does on regular. The minimalist bottle design also makes you feel a little more manly with none of that flowery nonsense so let it sit proudly on your shower shelf or stick it in your gym bag to use after your workout without feeling you may be judged, although we're sure you won't be, anyway. 
For an easy, long-lasting ocean hair look the SACHAJUAN Ocean Mist blends grip and volume to ensure that perfect post-beach style that many try so hard to achieve and, unfortunately, fail miserably. It's suitable for all hair types, and it doesn't matter whether you use a hair dryer, diffuser, or air drying, you're guaranteed superb results.
All you need to do is spray it onto either wet or dry hair depending on the style you need and the mist does the rest. You can tousle it and rearrange it to get the right style, or leave it to do its own thing. Again, it's one of the smallest bottles we've got, so it might not be ideal for anyone who wants to use it every day. If you like to mix up your style every now and again, though, this is a fantastic, reliable product to do just that. If you have decided to grow a beard, be sure to choose some of the best beard shampoos from our list.
Sea Salt Spray For Men Buying Guide & FAQ
How We Chose Our Selection Of Men's Sea Salt Sprays
When picking the best sea salt spray for men, we turned to our tried and tested methods that have served us and you so well in the past. Here's how we did it.
Reviews - Surf spray reviews were the best and easiest way for us to decide on our selection. With a plethora of detailed information, we managed to understand the best features to look for in sea salt spray and which products are better than others for different hair types, so you can find the perfect option for you.
Price - Sea salt hair spray comes in a range of prices to appeal to all budgets and needs. The price often reflects both the brand, quality, and the volume, so this is what we considered when making our selection. To ensure everybody gets the benefits of sea salt spray for men, we selected both premium and great value options, because looking good shouldn't have a price.
How To Use Sea Salt Spray
If you're new to the wonders of natural sea salt spray and aren't quite sure how to get all the benefits of using salt water for hair, we've put together this How-To so don't feel lost.
Using А Hair Dryer
Spray 3 or 4 squirts onto your hair
Work it through the root to the tip with your hands
Use medium heat and fast speed with your hair dryer
Work hands through hair in the direction you want your hair to set
Stop using dryer as soon as hair is dry
Add stylish product for extra definition or leave as is
Using a hair dryer is better for guys who want to add more volume to their hair and are also in a rush to get out of the house.
Without А Hair Dryer
Spray 3 or 4 squirts onto your hair
Work it through the root to the tip with your hands
Style hair using your hands
Allow it to dry naturally
If you've got time to wait around, sacking off the hair dryer works better for guys wanting a more relaxed style. We wouldn't recommend going without the hair dryer if you want to quiff your hair, but for casual and loose styles, it's ideal.
Sources:
Why Sea Salt Is The One Hair Product Every Guy Needs This Summer - Evening Standard
Sign Up Now
GET THE VERY BEST OF GEARHUNGRY STRAIGHT TO YOUR INBOX