Best Hair Oils For Men in 2022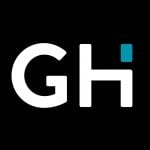 This product guide was written by GearHungry Staff
Last Updated
March 16, 2018
GearHungry Staff
GearHungry Staff posts are a compilation of work by various members of our editorial team. We update old articles regularly to provide you the most current information. You can learn more about our staff
here
.
GearHungry may earn a small commission from affiliate links in this article.
Learn more
If you're worrying about your thinning hair and encroaching baldness, you're not alone. Most men examine the mirror frequently for signs that their hair is no longer the crowning glory that it once was, and the first signs of hair loss sends many of us into a frenzy of panic.
Sometimes, your lifestyle is causing your hair loss problem, however, if you need to strengthen your hair and promote more growth, hair oil could be the solution. Here, we look at some of the best hair oil products that can help to resolve your issues.
The Best Hair Oil For Men
Pura D'or 100% Pure Argan Oil
You want to go 100% pure when you can, and from a trusted source like Pura D'or, you get a consistently great hair oil to hydrate that brittle hair. Argan oil is also the best hair oil for your dry scalp, and even dry patches of skin to bring in hydration. Pura D'or understands how important it is to you that you're using a pure and organic product, which is why they got this USDA-certified.
100% Pure Argan Oil is also cold-pressed, which is how it's processed without using any chemical treatments or harsh filler products. Great for all skin types, hypoallergenic, gluten-free, no synthetic fragrances, nothing but the good stuff. You get four ounces for a good price, giving you roughly one year's worth of argan oil to keep your skin and hair hydrated beyond belief. You may also like some of these handy hot air brushes from our list, so check them out.
Key Features:
Offers high antioxidants and anti-inflammatory qualities
Multipurpose anti-aging and moisturizing oil
Combines rich natural and pure formulas
Softens the appearance of stretch marks and scars
Specification:
Brand

PURA D'OR

Model

00635

Weight

4 ounces
OGX Renewing + Argan Oil of Morocco
Are you looking for the best hair oil made just for you? Luckily, OGX comes your way with this OGX Renewing Oil. As stated by the brand, originality is at the core of their products and a quest to maintain this status quo is what inspires them to keep formulating more. And thanks to their OGX Renewing Oil, soft and strong hair will be yours in no time. This oil shields hair from heat and UV damage, resulting in smooth, irresistible tresses. What's more, this signature line's secret lies in the infusion of original argan oil sourced from Morocco and comes super-charged antioxidants and Vitamin E; the perfect duo for gorgeous results.
Furthermore, if your wish is to restore damaged and coaxed hair, your healthy hair journey starts with just a few drops. And the best part of this product is that it is perfect for everyday use and works with almost all hair types and textures – from fizzy to straight, thin to thick, and color-treated to damaged hair; the OGX Renewing Oil is versatile enough to manage them all. For maximum results, use the product with OGX's entire argan oil collection; begin with shampooing and conditioning hair, and then apply the penetrating oil treatment to protect, moisturize, and brighten. Overall, this is a great hair oil that will also make a perfect Christmas or birthday gift as most OGX products stand out in the shape of their bottles, which are filled with their unique formulated exotic ingredients.
Key Features:
Infused with original argan oil sourced from Morocco
Helps restore damaged, dry and coarse hair
Equally supports all hair types
Rich in Vitamin E and antioxidants
Specification:
Brand

OGX

Model

91616

Weight

3.36 ounces
This Verb Ghost Oil is one of a kind product. Don't be fooled by the affordable price tag, which does not speak much relative to the value it offers. This is a top product for all your hair needs that works effectively to smooth frizz and promote radiant shine for all hair types. What's more, it can be used both for added shine or as a heat protectant and makes heat styling more comfortable and faster; however, it must be noted that it is not so effective on extremely wet hair – damp or dry hair works best. Nevertheless, its lightweight form makes it easily portable so that you don't miss out on your application periods.
Even for the frizziest, driest hair types, a daily application of the Verb Ghost Oil can transform your hair offering that amazing shine you always longed for. Simply apply two to three drops on damp hair daily and watch your hair transform. And if you're particular about the smell of hair oils, this has a more neutral scent and is pretty pleasant and welcoming; even better, it can be quickly and easily washed off. All in all, this Verb Ghost Oil is a great product to try as it offers lots of goodness in performance and quality.
Key Features:
Great packaging and of lightweight
Infused with original Moringa oil blend
Easy to apply
Works with basically all types of hair
Specification:
Brand

Verb

Model

559012

Weight

0.32 ounces
The Moroccanoil Treatment is one of the pioneering argan oil hair products out there. Thanks to this oil, the worldwide buzz on argan oil was created. This product prides itself as the original award-winning hair product that broke through the curtains of the hair care industry and comes enriched with ingredients such as organic Spinosa and kernel oil, among others. Its proprietary formula ensures that your hair is detangled and quickly absorbed with no greasy residue being left behind. Additionally, dry and damaged hair can be strengthened and nourished in no time – the enriched linseed seed extract coupled with antioxidant argan oil offers instant nourishment to your hair, leaving it healthier and shinier with each use.
No doubt, this product offers a solid base for all your hairstyles and also serves as a sure foundation upon which any hairstyles can be mounted. Especially for commercial workers, this hair oil offers more value for your time and services as it forms a long-lasting smoothness with increased manageability, as well as a speedup in blow-drying time; which means you can work on many clients in reasonably less time. Also, as it comes fragranced with the ever sweet Moroccanoil scent; so you get to enjoy the richness of sweet floral notes coupled with the exotic blend of juicy amber. Overall, it is easy to use and is suitable for all hair types. Simply apply to dry or damp hair from mid-length to the ends as a shine-boosting finisher, a leave-in conditioner, or primer.
Key Features:
Fragranced with the sweet Moroccanoil scent
Serves as a foundation for all hairstyling
Award-winning hair product
It gives you smooth and soft hair with improved manageability
Specification:
Brand

Moroccanoil

Model

2750

Weight

1.12 ounces
Sky Organics Castor Hair Oil
It's time to get down to business and treat your hair properly. Castor oil is unanimously the best essential oil to bring that sheen, luster and gloss back to your head of hair, without having to dole out the cash on expensive shampoos and conditioners. Farmed and sourced directly from India, this is the best hair oil for men that promotes proper circulation in your scalp and restores the pH balance to reduce and remove dandruff naturally.
This is 100% castor oil, and completely organic down to the last drop. You get a great price on a good-sized bottle, so you can restore your hair and maintain it all year long for a low upfront cost. No matter what skin type or scalp problems you have, Sky Organics' castor oil is exactly what you need. No chemicals, no additives, nothing but the good stuff at an even better price. Sky Organics castor oil is certainly one of the best hair oils in our list. Be sure to also check out our list of the best hair sprays for more great items like this.
Key Features:
Perfect for all skin types
Cold-pressed oil means no chemicals in the making of your hair oil
Sourced direct, no unnecessary handling or cost increases
Specification:
Brand

Sky Organics

Model

CASTOR16

Weight

12.6 ounces
Cliganic Organic Jojoba Hair Oil
Organic Jojoba Oil truly is a hair oil for men, treating your hair and beard at the same time. Jojoba oil is one of the primary oils found in all quality beard oil blends and for good reason. It promotes proper circulation, keeping your hair growing at a normal rate, and locking in that hydration to keep it feeling clean and healthy.
Cliganic is a fantastic brand that only sources 100% pure products. You get nothing but organic, USDA-certified 100% jojoba oil in this bottle, no added perfumes or any garbage products put into the mix. You'll also be able to sleep easy knowing that this brand never tests on animals, and is even validated with a Cruelty-Free Certification. Good brand, good price, and an even better product that provides you with the hair care that men need.
Key Features:
100% jojoba oil, USDA-certified and completely organic
The primary ingredient in quality beard oil, works well on all facial hair
No added fragrances or unnecessary filler products
Specification:
Brand

Cliganic

Model

USDA Organic Jojoba Oil

Weight

2.4 ounces
Majestic Pure Fractionated Coconut Hair Oil
For the gentlemen who have a little bit of dry skin going on, Majestic Pure has just the ticket. Coconut oil is one of the primary ingredients in most top-of-the-line skin care moisturizers and creams for men, locking in the natural properties of coconut to hydrate your skin, without making it oily and break out for any reason. Majestic Pure gives you a high volume for a great cost, so you can stock up, and utilize the three-year shelf life for as long as you want.
If you're not satisfied for any reason, they have a 60-day money-back guarantee to give you total peace of mind during your entire use. Coconut oil is one of the most versatile essential oils out there, and can be used as a massage oil, placed in an oil diffuser, or even used for aromatherapy depending on your preference. You'll find more than just a single use for this versatile product. Our handy guide to the best hair gels features more great products like this.
Key Features:
Natural fractionated coconut oil doesn't clump, works well on dry skin
Works well with massages and aromatherapy as well
High quantity for a low cost
Specification:
Brand

Majestic Pure

Weight

1 pounds
Essy Natural Hair Growth Oil
We cover it more thoroughly in our guide, but using hair oil can actually speed up your hair growth process, which is exactly what Essy has provided you today. Apply, let dry, and watch the benefits stack up. This quality essential oil blend uses castor oil, rosemary oil and, biotin products to nourish your damaged hair, and bring some luster back to that beautiful mane.
Cruelty-free, zero gluten and sulfates, nothing but a natural product that's completely guilt-free to use. If you have sensitivities or allergies to certain chemical processes, you'll be happy to know that Essy uses nothing but natural and safe means to process their Natural Hair Growth Oil, making it as hypoallergenic as possible. If you're not happy for any reason, they'll give you an instant refund for 100% of your money spent. Love this product? Check out our review of the top hair clays for our top picks.
Key Features:
Promotes proper circulation and mineral placement to speed hair growth
Essential oil blend of castor oil, rosemary oil, and biotin for a powerful formula
Free of parabens, gluten, sulfates and more
Specification:
Brand

Essy

Weight

4.5 ounces
Jack Black Epic Moisture Nourishing Hair Oil
Jack Black knows what's up when it comes to a proper hair oil for men. You not only get to use Epic Moisture Nourishing Oil to nourish your damaged hair and scalp, but this also works great as a beard oil, pre-shave oil, body lotion, tattoo protector and more. There are over ten uses, so you're never left in the dark when it comes to men's skin and hair care.
This is our premium pick, coming in with a high cost, but it has reviewers calling it things like unicorn tears, and other comedic spins on (completely accurate) results that will have you thinking it's magic. Relieves itchy, irritated skin on contact, blended of high-quality essential oils, and ready to bring on that soothing, cooling feeling that your scalp has been needing for so long. 
Key Features:
Essential oil blend of argan, baobab, moringa seed oil and more
Soothes your dry and itchy scalp or skin on contact
Usable as a pre-shave oil, beard oil or body lotion
Specification:
Brand

Jack Black

Model

4053

Weight

0.8 ounces
Majestic Pure Sweet Almond Oil
These guys really are a fantastic brand to go with. There's an obvious allergy concern with this one if you're allergic to tree nuts, but if not, all bets are off. You get a great 16 oz container of cold-pressed essential oil here, completely imported from Spain. Majestic Pure believes that you don't have to spend a bunch of money just to get the results you want, and the soothing feeling that you need.
This bottle will last you for well over a year. Sweet almond oil is rich in antioxidants and antibacterial properties, giving you an itch-free scalp that allows you to feel your best all through the day. On top of that, the natural proteins found in almonds helps to strengthen your brittle hair almost instantly and works far quicker than other essential oil blends on the market. Find more great products like this by checking out our guide to the best dandruff shampoos for men.
Key Features:
100% organic, pure and natural oil imported from Spain
Protein rich natural consistency immediately strengthens hair faster than other oils
Contains antioxidants to battle dry scalps and keep your skin clean and clear
Specification:
Brand

Majestic Pure

Weight

1 pounds
Hair Thickness Maximizer Organic Hair Growth Oil
You'd be skeptical of hair growth oil if you didn't know the science behind it. Organic Hair Growth Oil isn't magic, it's not going to make you grow a beard overnight or anything, but it will promote thicker and healthier hair production on your head. You can't reverse balding, but you can prolong and in some cases prevent it from happening with due diligence.
This blend of 100% organic essential oils, such as black castor, alfalfa extract and jojoba, will all work in tandem to provide a shield and armor for your hair. Protect against sunlight, pollution, and everything else that damages your hair on a day-to-day basis. If you're not convinced, you have 90 days to try it, or your money back with no questions asked. Don't forget to also check our hair growth shampoos review. 
Key Features:
100% organic essential oil blend
Promotes proper hair growth, speeds up hair production
Risk-free with a 90-day money-back guarantee
Specification:
Brand

Hair Thickness Maximizer

Weight

2.9 ounces
Badger has a way with hair oil. Not only can you use this on your beard or as a pre-shave oil, but you'll only be using completely organic, 100% oils that work in tandem to create a shield over your hair. It does what it's supposed to: locks in hydration, keeps harmful UV rays from damaging your hair, and above all else, keeps circulation flowing to promote healthy growth patterns.
Badger Men's Hair Oil is a US-made product, one that's completely cruelty-free. Never has been tested on animals, and it never will (after all, it wouldn't be fair to their namesake). You get two ounces, which should last you for about three to six months of use depending on your needs. Get your slick, thick hair to look like its young self again. We have also reviewed amazing pomades for men so check them out.
Key Features:
Certified organic and gluten-free product
Completely cruelty-free, no testing on animals ever
Made in the US, rich with multiple vitamins to promote hair health
Specification:
Brand

Badger

Weight

5.6 ounces
Hairfluence Growth and Shine Hair Oil
Last but not least on our list comes Hairfluence by Zhou Nutrition, a brand that we weren't sure would make it onto the top ten list, but after using this product and contacting their customer service, we're sold on these guys. Not only do they offer a no questions asked money-back guarantee, but you also get a lot of bang for your buck.
You only need to use a few drops of this all-powerful hair oil to nourish and revitalize your damaged, brittle hair. Get on the good foot, slick this back, and feel yourself turn from lamb into the lion. If you're still not certain which hair oil brand or main concentration of oil is right for you, we've laid it all out for you to take a peek at in the guide below. Find out the answers to all of your burning questions, and circle on back to select your favorite hair oil.
Key Features:
Promotes proper hair growth through stimulating circulation and minerals
Useful for all hair types
Complete money-back guarantee from the manufacturer
Specification:
Brand

Hairfluence

Weight

4.6 ounces
Hair Oil Buying Guide & FAQs
Natural oils are a great way to add shine and moisture to the hair while nourishing the scalp and reducing the flaky, dry skin that causes dandruff. When you use natural hair oils, you'll enjoy healthier and faster hair growth without needing to use any dangerous chemicals that could actually worsen your hair loss problem.
Some of the different natural hair oils available include:
Almond – almond oil is full of healthy ingredients that will help your hair including vitamin E, magnesium, phospholipids and omega 3 fatty acids. This hair oil with strengthen and nourish your hair to treat damage and hair loss.
Olive – you might be more used to using olive oil when you're cooking, however it works really well to promote hair growth and moisturize your hair. It can also combat bacteria for smoother, softer hair.
Avocado – another ingredient that might be more commonly found in salads, avocado oil is also very nourishing and will promote a healthy scalp and hair follicle. Full of protein, amino acids, healthy fats and vitamin B6, E, D and A, this hair oil will help to repair damage and prevent frizz and future breakage.
Jojoba – while jojoba oil isn't really an oil, rather a liquified form of wax, it is naturally high in vitamin D, E and A and can be used on any type of hair. It repairs damage and promotes healthy hair growth.
Coconut – this powerful oil doesn't just smell great, it's high in nutrients like vitamin E that will make your hair shiny, thick, and healthy with strong roots. Coconut oil also contains capric and lauric acids, both of which have antimicrobial powers so you won't have to worry about itchiness, infections and dandruff.
Q: How does hair oil help my hair?
A: Hair oil offers numerous benefits for your hair including:
Natural goodness – the vitamins and natural nutrients in hair oil nourishes the hair and scalp effectively
Revitalises the hair tissues – as hair oil penetrates through the skin, it revitalizes the tissues more effectively than shampoos and conditioners
Massage – when you apply hair oil, you massage the scalp and this increases blood circulation while spreading the oil evenly to send the nutrients straight to the roots
Combats hair fall – hair oils aid regrowth and fight hair loss
Taming frizz – if your hair is naturally frizzy or hard to control, hair oil can nourish it while making it more manageable
Q: How Do You Apply Hair Oil?
A: It can be difficult to know how to apply hair oil properly so as not to make your scalp and hair look greasy and unappealing. If your scalp is already overactive, hair oil may not be a good idea, however if you've got dry hair, it could be the perfect solution to your hair loss and damage problems.
First, choose the right oil to suit your hair type and to treat the problem that you're experiencing. Once you've made your choice, comb your hair through to make sure it isn't tangled as otherwise you'll end up getting very messy. Some people think you need to apply oil to clean hair, while others say to wait a couple of days – you may need to experiment to see which works best for you.
Protect your clothes and furniture from mess, since oil can get everywhere. Spread some paper towels or old towels around and keep a tissue to hand so you can clean up any mess.
Put a small amount (1 tsp) of hair oil into your hand and rub both hands together so the oil spreads. Keep most of the oil on your fingertips and this is how you'll apply it. Use your fingertips to work the oil into the scalp. Massage in the oil, stimulating your scalp at the same time. Ensure you've covered the whole scalp as well as behind the ears and just above your neck.
Split your hair into two sections down the center of the scalp. Treat all of your hair down its length. Never use more than a single teaspoon of hair oil at once as otherwise it'll be too messy. Run your hands through your hair, again remembering to cover the back. Work your way all the way through one section of hair, remembering to pay attention to the hair on the back of your head.
Apply oil once per day if you have dry hair but avoid applying the oil to your scalp on a daily basis. Instead, focus on the hair tips. It's often easier to use a spray bottle to produce a fine mist so your hair won't look too flat or greasy.
Q: Does Hair Oil Make Hair Greasy?
A: If you use hair oil properly, it shouldn't make your hair look greasy. The key is not to apply too much at once, especially if you're using it on a daily basis. It also depends on your hair type. If you already have greasy hair, hair oil isn't going to help matters, but if your hair is naturally dry, you shouldn't have a problem.
For most people, as long as you avoid applying excessive amounts of oil to your hair's roots, you won't find oiliness a problem. Remember to start at the end of your hair and work upwards until you produce the result you're looking for.
Q: Can Hair Oil Help Hair Growth?
A: Although all types of natural hair oils have varying characteristics, most of the commonly used hair care oils can promote hair growth – good news if you're worried about your hair loss! Natural oils contain plenty of amino acids, fatty acids, minerals and vitamins which balance and nourish the scalp for healthy growth.
For example, argan oil is very beneficial thanks to its omega 3 fatty acid and vitamin E content which speeds hair growth, while almond oil has plenty of vitamins E, B and A to soothe and calm the scalp's skin and magnesium to increase growth.
Rosemary oil can also help since it boosts blood circulation around the scalp while helping problems like dandruff thanks to its antibacterial qualities, and macadamia oil contains linoleic and oleic acids which prevent hair loss and boost hair strength. As for coconut oil, its moisturizing and protective lauric acid, iron and vitamin K and E content increases blood circulation to the scalp also helping to boost hair growth.
Apart from the natural benefits that all types of the bestl hair oil can bring your hair, the massage techniques used to apply these products to the scalp also helps to encourage healthier hair growth since massage is known to boost circulation and stimulate the hair follicles.
Overall, if you're worrying about your thinning hair problem, hair oil could be the perfect solution for you, restoring your attractive, thick, full head of hair to its former glory in no time at all!
Sign Up Now
GET THE VERY BEST OF GEARHUNGRY STRAIGHT TO YOUR INBOX