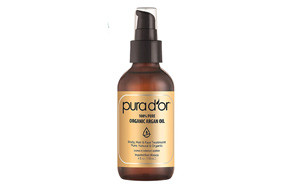 Pura D'or 100% Pure Argan Oil
Verb Ghost Oil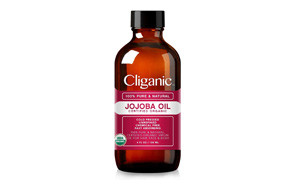 Organic Jojoba Oil by Cliganic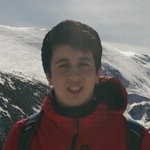 If you're worrying about your thinning hair and encroaching baldness, you're not alone. Most men examine the mirror frequently for signs that their hair is no longer the crowning glory that it once was, and the first signs of hair loss sends many of us into a frenzy of panic.
Sometimes, your lifestyle is causing your hair loss problem, however, if you need to strengthen your hair and promote more growth, hair oil could be the solution. Here, we look at some of the best hair oil products that can help to resolve your issues.
The Best Hair Oil For Men
Hair Oil Buying Guide & FAQs
Natural oils are a great way to add shine and moisture to the hair while nourishing the scalp and reducing the flaky, dry skin that causes dandruff. When you use natural hair oils, you'll enjoy healthier and faster hair growth without needing to use any dangerous chemicals that could actually worsen your hair loss problem.
Some of the different natural hair oils available include:
Almond – almond oil is full of healthy ingredients that will help your hair including vitamin E, magnesium, phospholipids and omega 3 fatty acids. This hair oil with strengthen and nourish your hair to treat damage and hair loss.
Olive – you might be more used to using olive oil when you're cooking, however it works really well to promote hair growth and moisturize your hair. It can also combat bacteria for smoother, softer hair.
Avocado – another ingredient that might be more commonly found in salads, avocado oil is also very nourishing and will promote a healthy scalp and hair follicle. Full of protein, amino acids, healthy fats and vitamin B6, E, D and A, this hair oil will help to repair damage and prevent frizz and future breakage.
Jojoba – while jojoba oil isn't really an oil, rather a liquified form of wax, it is naturally high in vitamin D, E and A and can be used on any type of hair. It repairs damage and promotes healthy hair growth.
Coconut – this powerful oil doesn't just smell great, it's high in nutrients like vitamin E that will make your hair shiny, thick, and healthy with strong roots. Coconut oil also contains capric and lauric acids, both of which have antimicrobial powers so you won't have to worry about itchiness, infections and dandruff.

Q: How does hair oil help my hair?
A: Hair oil offers numerous benefits for your hair including:
Natural goodness – the vitamins and natural nutrients in hair oil nourishes the hair and scalp effectively
Revitalises the hair tissues – as hair oil penetrates through the skin, it revitalizes the tissues more effectively than shampoos and conditioners
Massage – when you apply hair oil, you massage the scalp and this increases blood circulation while spreading the oil evenly to send the nutrients straight to the roots
Combats hair fall – hair oils aid regrowth and fight hair loss
Taming frizz – if your hair is naturally frizzy or hard to control, hair oil can nourish it while making it more manageable
Q: How Do You Apply Hair Oil?
A: It can be difficult to know how to apply hair oil properly so as not to make your scalp and hair look greasy and unappealing. If your scalp is already overactive, hair oil may not be a good idea, however if you've got dry hair, it could be the perfect solution to your hair loss and damage problems.
First, choose the right oil to suit your hair type and to treat the problem that you're experiencing. Once you've made your choice, comb your hair through to make sure it isn't tangled as otherwise you'll end up getting very messy. Some people think you need to apply oil to clean hair, while others say to wait a couple of days – you may need to experiment to see which works best for you.
Protect your clothes and furniture from mess, since oil can get everywhere. Spread some paper towels or old towels around and keep a tissue to hand so you can clean up any mess.
Put a small amount (1 tsp) of hair oil into your hand and rub both hands together so the oil spreads. Keep most of the oil on your fingertips and this is how you'll apply it. Use your fingertips to work the oil into the scalp. Massage in the oil, stimulating your scalp at the same time. Ensure you've covered the whole scalp as well as behind the ears and just above your neck.
Split your hair into two sections down the center of the scalp. Treat all of your hair down its length. Never use more than a single teaspoon of hair oil at once as otherwise it'll be too messy. Run your hands through your hair, again remembering to cover the back. Work your way all the way through one section of hair, remembering to pay attention to the hair on the back of your head.
Apply oil once per day if you have dry hair but avoid applying the oil to your scalp on a daily basis. Instead, focus on the hair tips. It's often easier to use a spray bottle to produce a fine mist so your hair won't look too flat or greasy.
Q: Does Hair Oil Make Hair Greasy?
A: If you use hair oil properly, it shouldn't make your hair look greasy. The key is not to apply too much at once, especially if you're using it on a daily basis. It also depends on your hair type. If you already have greasy hair, hair oil isn't going to help matters, but if your hair is naturally dry, you shouldn't have a problem.
For most people, as long as you avoid applying excessive amounts of oil to your hair's roots, you won't find oiliness a problem. Remember to start at the end of your hair and work upwards until you produce the result you're looking for.

Q: Can Hair Oil Help Hair Growth?
A: Although all types of natural hair oils have varying characteristics, most of the commonly used hair care oils can promote hair growth – good news if you're worried about your hair loss! Natural oils contain plenty of amino acids, fatty acids, minerals and vitamins which balance and nourish the scalp for healthy growth.
For example, argan oil is very beneficial thanks to its omega 3 fatty acid and vitamin E content which speeds hair growth, while almond oil has plenty of vitamins E, B and A to soothe and calm the scalp's skin and magnesium to increase growth.
Rosemary oil can also help since it boosts blood circulation around the scalp while helping problems like dandruff thanks to its antibacterial qualities, and macadamia oil contains linoleic and oleic acids which prevent hair loss and boost hair strength. As for coconut oil, its moisturizing and protective lauric acid, iron and vitamin K and E content increases blood circulation to the scalp also helping to boost hair growth.
Apart from the natural benefits that all types of the bestl hair oil can bring your hair, the massage techniques used to apply these products to the scalp also helps to encourage healthier hair growth since massage is known to boost circulation and stimulate the hair follicles.
Overall, if you're worrying about your thinning hair problem, hair oil could be the perfect solution for you, restoring your attractive, thick, full head of hair to its former glory in no time at all!