Best Hair Gels For Men in 2022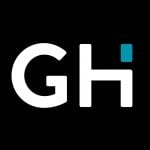 This product guide was written by GearHungry Staff
Last Updated
April 11, 2018
GearHungry Staff
GearHungry Staff posts are a compilation of work by various members of our editorial team. We update old articles regularly to provide you the most current information. You can learn more about our staff
here
.
GearHungry may earn a small commission from affiliate links in this article.
Learn more
Hair gel has never gone out of style—the signature look of gentleman across the globe, throughout the hallowed halls of history. You want to look sharp as a knife, and twice as dangerous; the right hair gel can do that for you. We've covered everything from application, removal, and the top time-tested hairstyles for men in our all-inclusive buying guide. These best hair gels for men are used by Gear Hungry staff, and the most influential men of our time—it's time to join the ranks.
The Best Hair Gel For Men
Got2b Ultra Glued Invincible Styling Hair Gel For Men
Two six-ounce tubes of styling gel at a killer price—Got2b's advanced formula is absolutely perfect for vertical hairstyles, and aids wonderfully in a few of the do's we're going to be talking about in just a minute. They've found the perfect blend between medium-hold hair gel, and an easy washout formula—you don't have to spend ten or twenty minutes on your hair just to get product out. Got2b gives you a mild boost of shine, while staying strong throughout the day to prevent flaking.
Key Features:
Recommended for vertical hairstyles
Guarantees the strongest hold
Alcohol and fragrance-free
Non-sticky
Specification:
Brand

Got2b

Model

four21-five02-jooi218

Weight

8.3 ounces
Jack Black – Body-Building Hair Gel
Jack Black was established in 2000, with its location in Texas. The company, which started as a manufacturer of men's skincare products, is now a leading brand to be reckoned with globally and their Body Building hair gel is another one of their top-notch products. One may wonder why the Jack Black hair gel is formulated with grapefruit. To start with, grapefruit contains citric acid, which skincare experts consider to be a natural exfoliator. In addition, this superfruit is fortified with Vitamin C to promote the generation of collagen, which is a vital chemical for skin and hair care. Furthermore, it comes loaded with antioxidants, which help to fight against free radicals. Another useful ingredient featured in the Jack Black gel is glycerin which is a naturally occurring substance in plant oils. Hair gels are formulated with glycerin to retain moisture into your hair, so it won't dry out during the summer. It also helps to keep the gelled hair intact for a long time.
Furthermore, while some of us are attracted to scented hair gels, others are not and for good reasons. Certain artificial fragrances can react with the hair and cause irritation, hence why the Jack Black hair gel is completely fragrance-free. What's more, traditional hair gels contain drying alcohols such as isopropyl. The reason for the inclusion of these ingredients is to quicken the drying time of the gel by wicking moisture content from the hair. However, in the long run, this may be detrimental to the hair. This is because it coats the hair in a manner that prevents it from absorbing moisture. Although this is a great way of combating frizz, an accumulation of carbomer on the hair will prevent hair strands from absorbing the needed moisture content from hair conditioners. In the long run, the hair will become extremely dry and start breaking. Thankfully, the Jack Black gel does not contain alcohol.
Key Features:
Alcohol-free
No fragrance
Contain grapefruit extracts
Offers a strong hold
Specification:
Brand

Jack Black

Model

4087

Weight

3.36 ounces
American Crew Firm Hold Styling Hair Gel For Men
For the thicker head of hair, the man with the long mane, American Crew Firm Hold Styling Hair Gel comes to the rescue. Add a fuller, more put-together look to your hairstyle, while utilizing an alcohol-free formula to prevent moisture from bleeding out, all without drying to your scalp. American Crew is huge on using natural extracts to boost the shine, while keeping your hair from fighting you throughout the day. With improved hold capability like this, you'll be able to conquer the day, and still look just as sharp when you return home.
Key Features:
Fortified with natural extracts
No alcohol
Solid hold
33.8 fluid ounces
Specification:
Brand

American Crew

Model

794437103587

Weight

2 pounds
Johnny B Mode Styling Gel
Johnny B was set up in 1994 – the core objective of the brand is to provide high-quality hair care products such as the Johnny B Mode Styling gel. One crucial feature of this product is the hold factor. If you need a firm hold that stays put throughout the day, then this hair gel is for you; what's more, it offers a natural-looking finish that blends in seamlessly with your hair. Perhaps you are one of those that frequently visit the gym or spend a great deal of your time outdoors? If so, you are in luck as this a gel offers one of the strongest holds you can get.
Furthermore, with is sorbitol as the main ingredient, you are assured of a natural, non-chemicalised hold. Sorbitol functions as a humectant in skin and hair care products and is also used for preventing loss of moisture by retaining water from the atmosphere through osmosis. In addition, sorbitol carries its own attractive fragrance that does not react with the hair. And as it has the coveted approval of the FDA, you are assured of its safety. And although sorbitol is a polyalcohol, it is still considered to be alcohol-free as the quantity of alcohol is far below the benchmark for classifying this hair gel as alcohol-based. What's more, the absence of alcohol thickens the hair, so it will stay put for a long time.
Key Features:
Formulated with sorbitol
Alcohol absent
FDA approved
Remarkable shine
Specification:
Brand

Johnny B

Model

Joh-6709

Weight

2.2 pounds
Style Sexy Hair Hard-up Gel
You've got a thicker mane, a harder-to-manage look—time to get sexy. Nearly 17oz of premium 10/10 hold quality, with an enormous boost to  shine, all in an easy pump bottle for quick access, and no messy tube caps or covers. With such a stellar hold, you'll be able to master  any hairstyle you could possibly imagine, all without the fear of your gel turning into a flaky mess throughout the day. Dome store hair gel wreaks havoc on your hair—with Style Sexy Hair, you get a formula that retains moisture, while keeping your scalp nice and dry.
At first, we didn't believe it—olive oil is a seriously killer material for hair gel. Eco Styler's take on this fantastic product offers 100% pure olive oil components, which naturally retain your hair's moisture, and contains no alcohol compounds whatsoever. Eco Styler Olive Oil Gel is designed to be itch-free and comforting/conditioning to your scalp, while adding just enough shine to make your glorious mane stick out in all the right ways. If you're akin to eczema and skin irritation, this will be the most comforting thing on your skin—you have to feel it to believe it.
Johnny B. Mode Styling Hair Gel For Men
Our top pick comes as the medium-hold gel for the everyday gentleman. Those with hair
that's "unmanageable" will quickly lose sight of the past, and look forward to a perfect head of hair, day in and day out, rain or shine. You get a glorious 16oz of hair gel in an easy-twist container, as opposed to leaving trace material behind in squeeze bottles. Johnny B. Mode comes alcohol-free to protect your hair, and retain its moisture throughout the day. For the absolute best results, blow-dry your hair very briefly after use, and you'll have all-day stay that defines your style.
Redken Brews Extreme Gel For Men
Extreme hold, superior shine—that's what Redken is all about. When you're dead set on pursuing sharper hairstyles, need a thicker hold for longer hair, and don't want the hassle of a jar lid opening, Redken Brews Extreme Gel is right beside you. This product comes in a 5oz container and offers a perfect 10/10 hold for the most unmanageable, toughest heads of hair on the planet. If you've tried everything under the sun and had nowhere else to turn, Redken's formula is the answer you've been looking for.
Dove Men+Care Styling Gel
Dove has been one of the leading haircare products across the globe, and it's exactly for products like Dove Men+Care Styling Gel. Offering an alcohol-free formula for maximum moisture retention and minimal irritation, you get a slicked appearance, all while sporting a 7/10 tough strength hold. If you need 10-12 hour protection for your hair throughout the day from a formula that won't quit, even when you do, you've just found your match.
L'Oreal Paris Studio Line: Clear Minded Clean Gel
We were truly surprised to put L'Oreal up on the list, but couldn't ignore the superiority that this gel holds. For an 8/10 strength gel, you get 7oz of product in an easy tube container, giving you complete control over your style. Their Studio Line product contours to your desired style, depending on when you apply it after hopping out of the shower. Retain a wet look, or simply get a matte-looking hold. There's no flaking, alcohol, or build-up in your hair—L'Oreal is simple to clean out, and even easier to apply.
Men's Hair Gel Buying Guide and FAQ
No two grooming products (including hair clay) are created equal, even if they're in the same category. We've outlined the best products above, but this is what makes them tick, along with some helpful information on applying and removing hair gel, and a breakdown of what reworkable products are. Everything you need to know about your hair gel is right here—let's get started.
All About Hold Strength
We said no two grooming products—specifically, hair gel—are created equal. Fact of the matter is, no two heads of hair are the same; we're all different, and it's difficult to find exactly what works well for us, especially when it comes to the right amount of hold.
Hold strength in your hair gel is basically the test of your gel's merit. Depending on your hair type, length, and thickness, you're going to run into a bunch of problems without the right level of hold. Fortunately, we've outlined what you should be looking for.
Thick hair requires a stronger hold, as you can imagine. Having a gel that's labeled "thick" sometimes just refers to the consistency of the product, without it actually being an applicable solution to thick hair. You need a maximum strength hold for lush heads of hair. Simply using more of a thinner gel isn't the answer—that turns your hair into a solid rock, and never works out well. You'll be on the lookout for 7-10/10 hold products.
Medium hair, which our top pick accommodates for, is the average thickness of men's hair. The most important factor you need to consider, apart from ensuring you have medium-hold gel, is that it's flexible. For men with unmanageable or otherwise "wild" hair, a good set of gel is going to be your answer. Flexible, dependable, and reworkable. You want 4-6/10 products.
Thinner hair requires a lighter touch. Too much (or too strong of a hold) is going to showcase itself, bringing unwanted attention to thinning areas of the hair, or an otherwise full, yet thin hair style. When you go with higher hold products, it ends up looking like your hair turned to stone. You don't want that. Low-hold (1-3/10 products) are your best bet.
Q: What are the Best Men's Styles with Hair Gel?
A: Hair gel is the ultimate accessory to your style—if you know how to use it. Having the right haircut can prime you for quick and simple hair gel fixes; these are the top three hairstyles that contour to any man.
The undercut has been popular for the last five-or-so years, and for good reason—any man can rock it and look like a beast. If you're already sporting an undercut, you're in luck—these hair gel products we've selected are going to make everything a synch for you. The key is to work inward, gelling your hair and keeping it in a slate-like appearance. Avoid getting gel on the short sides, since it can provide unwanted sheen in the sunlight, or dry and flake if you have extremely dry hair.
The once-over is one of our personal favorites. This puts the part closer to the edge of your hair, giving you a slicked look, while making your hair look full and magnificent. Simply spike your hair up, give it a once-over to the side of your choosing, and define the part where you see fit.
The edgy angular quiff sounds both intimidating, and hilarious—however, it's a sophisticated style that adds a bit of flair to any look. Whether casually-dressed or donning your best suit, this simple style is bound to draw the right attention. Spike it up on the front, slick it back on the sides, and gently run your fingers through the front section to give it a blown-back, not quite slicked down look.
Q: How to Properly Apply Hair Gel
A: The biggest sin committed when one uses hair gel is applying too much. You burn through your supply, you mess with the proper ratios, and then blame the product. Knowing how to apply hair gel is half the battle. Apply a penny-sized glob of gel to your fingertips of both hands. For thicker or longer hair, start small and work your way up. If you're not getting the hold/style you want, gradually increase the amount you use, just be careful not to overdo it.
When you're applying gel, weave your fingers through your hair. Many men make the mistake of pressing the gel to their hair, patting it down as they go—that's not going to do you any good, neither is applying it all to your scalp. Target the hair.
All About Shine
Every hair type is subjective to the benefits of a proper shine. The right hair gel is going to add a bit of sheen to your new do, or, it's going to give a matte finish. Primarily, a good shine can add to your overall look, and help you look a bit more polished. The darker (and thicker) your hair, the more shine you're going to get out of your product. If it boasts a "Mega shine," as some products have, it's going to deliver—there aren't a lot of ways to determine how it's going to affect your hair. That depends on your natural oils and cleansing products you use. When it comes to the shine, it's a wildcard.
Q: What is Reworkable Hair Gel?
A: Reworkable hair gel, or often called dry hair gel, is the all-day hold that you're in desperate need of. If you've used dime store gel in the past, you likely encountered your hair falling out of style around lunchtime, each day. Reworkable hair gel is all about consistency—it's a hold that lasts all day, but when wind and your environment get in the way, you can simply run your hands through your hair, and put it right back into place. Reworkable hair gel can be a pain to get out of your hair, but it does its job. This brings us to our next section.
Q: How to Properly Remove Hair Gel
A: There's a few steps to follow. If you have reworkable hair gel, and it's a bit stubborn, following these steps will ensure you'll get all the product out of your hair.
Repeatedly rinse your hair with lukewarm water. When the water's too hot, it's going to melt the gel and have it stick to your scalp, leaving you with an unpleasant waxy feeling. Warm water loosens the gel, and allows it to run freely from your head, into the drain.
Use clarifying shampoo to work through your hair (gently) to remove additional product. You'll most likely go through three phases of warm water rinse, and light shampoo use. Thicker/longer heads of hair will endure more rinse cycles.
Rinse with cool water to chill your hair, while locking the pores in your scalp. If you missed any additional product left in your hair (which is likely), it will work into your natural hair oil. You don't want it getting stuck and clogging the pores on your scalp. Also, if you need a bit of thickness, look into minoxidil.
Sign Up Now
GET THE VERY BEST OF GEARHUNGRY STRAIGHT TO YOUR INBOX