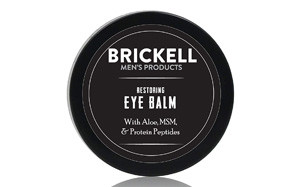 Brickell Men's Restoring Eye Cream for Men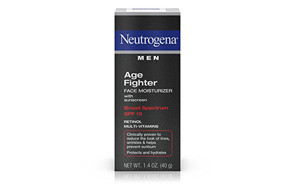 Neutrogena Age Fighter Face Moisturizer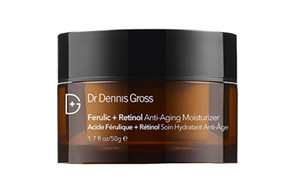 Dr. Dennis Gross Ferulic Anti-Aging Moisturizer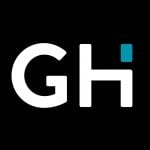 Aging is something that none of us can avoid and whether you are starting out early with a preventive system of anti-aging products to keep the wrinkles at bay or you want to try and improve and actively reverse some of the damage that has already been done, there are a plethora of products out there to choose from that will have you channeling your inner Benjamin Button. We're talking cleansers, toners, face moisturizers as well as targeted eye creams that contain advanced, breakthrough formulations and clinical backing to support their anti-aging claims. With hot ingredients like Retinol, Hyaluronic Acid, and advanced Peptides, these formulations are designed to keep skin hydrated and clear as well as even out skin tone, improve elasticity and improve the appearance of fine lines and wrinkles. If you've not yet invested in your male grooming skincare products, then now is the time to do so and the great news is that it's never too late to start with your bespoke anti-aging skincare regime. So let's get stuck right in and look at some of the Best Anti-Aging products for men that will help to keep you looking fresh-faced and wrinkle-free for as long as possible.
The Best Anti-Aging Product for Men
Anti-Aging Product for Men Buying Guide & FAQ
How We Chose Our Selection of Anti-Aging Products for Men
Our comprehensive product reviews are made up from a wide selection of products across a number of well recognized as well as new to market brands within the category. We try to ensure that there is something for everyone so cover off a wide cross-section of budgets as well as brands with varying price points so there are entry level as well as higher-end product formulations featuring the active ingredients you would expect to find in powerful anti-aging formulations. We also extensively review customer feedback to ensure that all of our recommendations are in fact Tried, Tested and True.

Features To Look For In Anti-Aging Products for Men
Before investing in your new skincare regime, we recommend that you consider and evaluate a number of key essential factors. Firstly check that the products you are selecting are appropriate for your skin care type. If you have very oily skin, you will want a more lightweight formulation whereas if you have very Dry or Mature skin, already you can afford to go for something that has a richer and denser, velvety texture. If you have very sensitive skin, you might want to consider a Fragrance Free range, and of course, there are all kinds of active ingredients present in today's anti-aging formulations so look for one that addresses your own key skin care concerns. Always check for any side effects too that might be associated with some of the more aggressive active ingredients to ensure that you don't have a sensitivity or an unwanted reaction to using them.
Types of Anti-Aging Creams
Anti-aging creams can come in a variety of textures and formulations from a very lightweight and easily absorbed lotion to a much richer and more velvety thick cream. You can also invest in moisturizing serums too which have a much higher concentration of active ingredients and are designed to be used in conjunction with your favorite moisturizing lotion or cream. Many people prefer the lightweight texture of a lotion for daytime use and something thicker like a cream for repairing the skin overnight or for during the harsher and colder winter months where dehydration from the elements as well as from central heating can be a concern.
Ingredients Proven To Reduce Signs Of Aging
With the advancements in skincare technology and particularly the investment made into the category of anti-aging, there are a plethora of new and exciting actives being included into skincare products that will help to reduce the signs of aging. Some of the most common and popular that we recommend you look out for are:
Alpha Lipoic Acid
Biotin
Caffeine
Ceramides
Coenzyme Q10
Glycolic Acid
Green Tea
Hyaluronic Acid
Hydroquinone
Jojoba Oil
Lactic Acid
Malic Acid
Niacinamide
Plant Stem Cells
Reservatrol
Retinol
Vitamin E
Vitamin K
Look for a formulation that combines some of these key active ingredients, and you should have your bases firmly covered.
Anti-Aging Product for Men FAQ
Q: What are Anti-Aging Products for Men?
A: Anti-aging products are primarily lotions, creams, serums, eye creams or facial washes that contain a series of active ingredients designed to promote and retain younger-looking and revitalized skin. They may prevent the signs of aging from occurring in the first place and help to press that pause button, or they could assist with reversing some of the symptoms of aging that are already present, such as loss of elasticity and firmness, fine lines and wrinkles and dehydration.
Q: Do Men need Anti-Aging Products?
A: Yes of course! If men want to look the best they can for as long as they can, then they too should be investing in a good grooming and skincare routine. We are all subjected to the harsh external factors of the sun plus daily pollutants and aggressors, so investing in specific anti-aging products that not only protect but actively reverse skin damage, are a must-have if you want to stay looking younger for longer.

Q: When should I start Using Anti-Aging Products?
A: Quite honestly, it's never too early to too late to start with your own good skincare routine so if you're 21 or 51, you can benefit today from investing in a couple of key products with active ingredients that will help protect your skin from aging or reverse the signs where they've already occurred. As you get older, you might look for stronger formulations, but really, it's a great idea to form the good habit of looking after your skin as young as possible.
Q: How To Slow The Process Of Aging?
A: The best way to slow down the process of aging is to take great care of your skin and your general health and well-being. Be mindful about what you eat, ensure that you get plenty of exercises and drink your daily quota of water so that you are adequately hydrated from within. Invest in a skincare routine and a set of anti-aging products that work with your lifestyle. Take care to avoid damaging pollutants caused by the sun and the environment and choose products that have multi-tasking formulations with actives like SPF, Retinol and Hyaluronic acid.
Q: How Much Should A Man Spend On Anti-Aging Creams?
A: What you spend is entirely down to you but remember that a lot of what you pay for is brand marketing and expensive packaging! It's more important to pick a product that has a good, powerful anti-aging active that works for you and your particular skin type rather than the most expensive lotion or potion on the market.