Best Anti-Aging Products for Men in 2022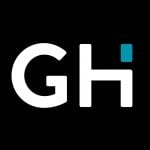 This product guide was written by GearHungry Staff
Last Updated
October 9, 2018
GearHungry Staff
GearHungry Staff posts are a compilation of work by various members of our editorial team. We update old articles regularly to provide you the most current information. You can learn more about our staff
here
.
GearHungry may earn a small commission from affiliate links in this article.
Learn more
Aging is something that none of us can avoid and whether you are starting out early with a preventive system of anti-aging products to keep the wrinkles at bay or you want to try and improve and actively reverse some of the damage that has already been done, there are a plethora of products out there to choose from that will have you channeling your inner Benjamin Button. We're talking cleansers, toners, face moisturizers as well as targeted eye creams that contain advanced, breakthrough formulations and clinical backing to support their anti-aging claims. With hot ingredients like Retinol, Hyaluronic Acid, and advanced Peptides, these formulations are designed to keep skin hydrated and clear as well as even out skin tone, improve elasticity and improve the appearance of fine lines and wrinkles. If you've not yet invested in your male grooming skincare products, then now is the time to do so and the great news is that it's never too late to start with your bespoke anti-aging skincare regime. So let's get stuck right in and look at some of the Best Anti-Aging products for men that will help to keep you looking fresh-faced and wrinkle-free for as long as possible.
The Best Anti-Aging Product for Men
Brickell Men's Restoring Eye Cream for Men
What is it they say? The eyes are the window to the soul? So the last thing you want is for yours to look like Deputy Dog! So kicking off our best anti-aging product for men review we have a specifically targeted eye cream that is all natural and organic and works to diminish and reduce the significant eye concerns that come with aging. Wrinkles, fine lines, dark circles, puffiness and eye bags. Containing caffeine which is a natural stimulant that increases blood flow to the eye area, this gel-like formula also has Hyaluronic Acid which can hold 1000 times its own molecular weight in water as well as clinically proven Matrixyl 3000 which is a blend of collagen boosting protein peptides. The result is a reduction in wrinkles and puffiness and the reversal of age-related pigmentation and localized dark spots. Brickell Men's Restoring Eye Cream is seriously good stuff and is one of our favorite anti-aging products for men, which makes it a perfect this year's Christmas gift for that special man in your life to keep him young.
Key Features:
Reduces puffiness, dark circles, eye bags and wrinkles around the eyes
Perfect for men of all ages who want brighter and more energized eyes
Lightweight easily absorbed formulation contains caffeine
Certified organic ingredients including Aloe, Vitamin C, and Green Tea
Balm-like gel texture can be used twice daily
Specification:
Brand

Brickell Men's Products

Model

EB134

Weight

1.6 ounces
Rugged & Dapper Face Moisturizer for Men
We're a little bit in love not only with the manly and sophisticated packaging but also the highly effective, powerful formulations that Rugged & Dapper pack into their Face Moisturizer for Men. Up next we have an anti-aging cream for men which is a powerful facial hydrator as well as the soothing aftershave lotion. It's packed with collagen boosting peptides and delivers a smooth, matte finish while increasing elastic production and prevent wrinkles from forming. It's a rich and powerful formula that has certified organic super ingredients including Aloe Vera, Jojoba Oil, Shea Butter, Green Tea and a whole host of effective plant-based botanicals. It works to moisturize, heal and protect all skin types and will certainly improve the overall appearance of your skin. Be sure to combine it with one of the facial cleansers from our list.
Key Features:
A range specifically formulated for me to fight aging, acne, breakouts and soothe post shave
Completely organic and natural ingredients and botanicals, vitamins, minerals and antioxidants
Fragrance-free and fast-absorbing shine free formulation
Perfect for all skin types and ages including normal, sensitive, dry, oily and combination
Multi-tasking anti-aging face product that doubles as a soothing aftershave
Specification:
Brand

RUGGED & DAPPER

Weight

4.6 ounces
L'Oréal Paris Vita Lift Face Moisturizer for Men
You can always trust L'Oréal to be ahead of the curve when it comes to designing hard working skincare products that really tackle and reverse the most common signs of aging, and this Vita Lift is no exception with its simple, no fuss, but hard-working formula. It actively fights the five major signs of aging and is particularly great at attacking sagging skin thanks to the powerful combination of Pro-Retinol and Par-Elastyl. We genuinely think it's one of the best anti-aging cream for men. It contains a form of Vitamin A to help reduce wrinkles and is effective on the neck as well as the face. It promotes surface layer cells to shed and be renewed with fresh, younger looking skin plus it unclogs pores to promote fresher and clearer skin too. Our handy guide to aftershaves for men features more amazing products like this.
Key Features:
Daily anti-aging moisturizer for men with SPF 15 included
Fights 5 visible signs of aging: wrinkles, loss of firmness, sagging, roughness and dryness
Contains powerful Pro-Retinol and Par-Elastyl, two highly effective anti-sagging ingredients
Non-sticky and non-greasy advanced hydrating formula
Dermatologist tested and delivers UVA and UVB protection
Specification:
Brand

L'Oreal Paris

Weight

6.1 ounces
Marlowe No 123 Men's Facial Moisturizer
Next up we have an anti-wrinkle cream for men from Marlowe that features their very own proprietary M formulation which is a natural combination of green tea, passionflower and willow bark. These actives are combined into a water-based and lightweight fluid moisturizer that has the light scent of also and citrus with a manly woody undertone. Marlowe No 123 Men's Facial Moisturizer is great for treating all skin types and will actively nourish and revitalize tired and distressed looking skin. Don't forget to take care of your hair and be sure to check out our guide to dandruff shampoos for men. 
Key Features:
Lightweight, anti-aging facial moisturizing cream with non-greasy formula
Contains proprietary M Blend of active natural ingredients
Passionflower, green tea, and willow bark
Water-based lotion that is suitable for all skin types
Nourishes, soothes, protects and revitalizes the skin
Specification:
Brand

Marlowe

Weight

7.2 ounces
Lab Series Daily Defence Lotion
Lab Series products feel reassuringly scientific. Just looking at them and you get the sense that they are going to be effective and the formulas don't disappoint. Light and powerful enough to be used daily to prevent the visible signs of aging but without clogging the pores. Lab Series Daily Defence Lotion is perfect for post-cleansing or shaving and is infused with antioxidants that deliver continuous hydration while also protecting from environmental pollutants and the damaging effects of UVA/UVB rays. It's been formulated for use on normal, dry as well as oily skin types and we highly recommend this as a wrinkle cream for men you should always have in your Dopp kit.
Key Features:
Lightweight moisturizing formulation with SPF 15 included
Infused with active antioxidants for continual hydration
Minimizes wrinkles and fine lines
Works to visibly improve overall skin texture
Apply to face and neck daily after cleansing or shaving
Specification:
Brand

Lab Series

Model

2EF2-01

Weight

3.36 ounces
Neutrogena Age Fighter Face Moisturizer
This oil-free and fragrance men's anti-aging face cream has been formulated with advanced Retinol, a powerhouse ingredient in the fight against premature aging. It's a pure form of Vitamin A and clinically proven to significantly help reduce the appearance of fine lines and wrinkles. With the addition of SPF15, this Neutrogena Age Fighting cream is perfect at protecting against free radicals as well as the damaging effects of the sun's harmful rays. Apply liberally daily to protect the skin and specifically for use as a sunscreen, generously apply 15 minutes before exposure to the sun. Be sure to combine it with some of the best body lotions from our list.
Key Features:
Anti-Wrinkle face moisturizer with broad-spectrum SPF 15
Formulated with Retinol, a pure derivative of Vitamin A
Non-greasy super hydrating formula with multivitamins
Perfect for rough, dry and uneven textured skin
Helps prevent sunburn and sun damage
Specification:
Brand

Neutrogena

Model

070501020166

Weight

2.08 ounces
Clinique for Men Anti-Age Moisturizer
If you have skin that is prone to dryness, it will look even more dehydrated which will make any wrinkles you do have look more pronounced. Something like this Clinique moisturizer which delivers a hydrating surge of moisture will brighten up the skin and almost instantly make those fine lines look like they've been filled in. It also works to prevent the future signs of aging by effectively neutralizing free radicals and calming the skin with its powerful formulation that is packed with anti-oxidants. It's perfect for all male skin types and will strengthen the moisture barrier, promoting a more revitalized and fresher looking face. To improve your looks even more, be sure to pick some of the best facial masks from our list.
Key Features:
Help to minimize fine lines and wrinkles
Works to prevent future signs of aging
Provides a younger and more revitalized, refreshed complexion
Supports the skins structure and delivers a moisture barrier
Packed with powerful antioxidants
Specification:
Brand

Clinique

Model

0020714612764

Weight

1 pounds
Kleem Advanced Retinol Moisturizer
Next up, another strong contender for best anti wrinkle cream for men. Kleem Advanced Retinol Moisturizer contains Retinol as well as Hyaluronic and can be used around the eyes as well as all over the face. It claims to deliver deep hydration for 72 hours after application and to improve the skins collagen and elastin production. If you are concerned about crows feet, dark circles and wrinkles then this is the cream for you. It has been proven with 5 Bio-Active ingredients and also contains skin-loving Vitamin E, Jojoba Oil as well as Green Tea.  Better still, there are no Parabens, and it's alcohol-free too so kind on the skin. For a healthy and radiant complexion, this 2.5% retinol based anti-aging non-greasy cream offers a fantastic solution. For more great grooming products, check out our handy guide to shaving soaps.
Key Features:
Delivers 72 hours of deep hydration and active moisturization
Formulated with 5 Bio-actives including Retinol at 2.5% strength
Natural and organic ingredients with no alcohol or parabens present
Smoothes and soothes the skin for a radiant complexion
Increases skin firmness and elasticity
Specification:
Brand

Kleem Organics

Weight

3.84 ounces
Ole Henriksen Truth Serum Collagen Booster
Next, in our Best Anti Aging products for men round-up, we are looking at one of the best anti aging serum for men from Ole Henriksen. A Serum differs from a cream in terms of its texture and the potency of the active ingredients and is a great addition to any already existing anti-aging skincare regime. This is a weightless formulation which actively boosts collagen production and is full of wonderful aromatics that effortlessly penetrate the deep layers of the skin. It's a superb corrective product and comes highly recommended. It's all packed with powerful Vitamin C Complex which fights off environmental pollutants and aggressors and helps to soothe out facial lines and wrinkles significantly.
Key Features:
Skin boosting serum infused with Vitamin C
Powerful and high powered serum based complex to soothe out lines and wrinkles
Nourishes and protects skin from environmental pollutants
Provides long-term anti-aging benefits
Weightless and aromatic formulation for deep penetration
Specification:
Brand

Ole Henriksen

Model

450785RP

Weight

4 ounces
Derm-Nu Anti-Aging Daily Skincare Set for Men
Our next recommendation is an entire skin care set from Derm-Nu. It's one of the best gentleman's grooming kits around and would make a fabulous gift purchase. It features not just an anti-aging facial moisturizer but also a face and body wash as well as an exfoliator too. The range is packed with powerful ingredients that will leave skin feeling refreshed and revitalized, and it's particularly effective at unclogging pores, preventing in-growing hairs and fighting against acne and breakouts.
Key Features:
All in one anti-aging skincare grooming kit for men
Contains a revitalizing face and body wash
Comes with a powerful facial exfoliator to minimize in-growing hairs and control acne
Perfect for post-shave as well as protection from sun and environmental exposure
Daily defense against aging, fine lines, wrinkles, and dry skin
Specification:
Brand

Derma-nu Miracle Skin Remedies

Weight

5 ounces
Lab Series Age-Less Power V Lifting Cream
Another exceptional product is the Lab Series Age-Less Power V Lifting Cream that also comes in a serum formulation too. This lifting cream is an innovative solution and features Lab Series LS Power V Technology which supports you and your skin in the fight against gravity! It helps to counteract sagging and improve skin firmness. Overall with regular and continued application, skin should be visibly transformed and look younger and more revitalized.
Key Features:
Works to boost moisture and repair wrinkles
Supports the production and increase in collagen
Helps to tighten and tone contours of the face especially around the jawline
Delivers a more sculpted and lifted overall effect
Clinically proved and highly effective anti aging formulation
Specification:
Brand

Lab Series

Model

0022548324875

Weight

7.4 ounces
CM Anti-Aging Retinol Rich Moisturizer
CM Anti-Aging Retinol Rich Moisturizer is a maximum strength, a highly effective anti-aging formulation that combines the benefits of Retinol along with natural amino acids, jojoba oil, and raw shea butter in a powerful and targeted daily moisturizer. It has a rich but easily absorbed formulation that can tighten sagging and loose skin, fade age spots and smooth out unwanted wrinkles. It provides a surge of hydration and a huge boost of nutrients and antioxidants to the skin plus it has a lovely hint of essential orange oil which smells deliciously refreshing but also helps brighten and clarify the complexion. 
Key Features:
Retinol based moisturizer for advanced results with 2.5% strength formulation
Delivers softer, smoother and clearer looking skin
Detoxifies and stimulates the skin by boosting collagen production
Works on all male skin types even irritated, sensitive and acne prone skin
Doesn't contain any Parabens of Artificial ingredients
Specification:
Brand

Chamuel

Weight

5 ounces
Kiehls Age Defender Moisturizer for Men
We love the packaging, and you will love the results which just get better with time. Their Age Defender line really does work, and it's great at firming, lifting and treating wrinkles but also at making skin immediately feel firmer the minute you apply it. It's a super powerful and advanced, ultra-lightweight formulation from Kiehls that acts as the first line of defense against the ravaging effects of aging. Formulated with Cypress Extract, it can be easily absorbed by the skin and gets to work immediately to deliver a more youthful looking and resilient appearance. Kielhs do exceptional anti-aging moisturizers for men and women, and this is just superb. I can be used both day and night and also applied to the next area for lighting and anti-sagging results.
Key Features:
Powerful anti-aging formulation with Cypress Extract
Highly effective Age Defender that easily absorbs into the skin
Fights the appearance of wrinkles and counteracts sagging skin
Can be applied both morning and night to the entire face and neck area
Lightweight but incredibly hard working formulation
Anti-Aging Product for Men Buying Guide & FAQ
How We Chose Our Selection of Anti-Aging Products for Men
Our comprehensive product reviews are made up from a wide selection of products across a number of well recognized as well as new to market brands within the category. We try to ensure that there is something for everyone so cover off a wide cross-section of budgets as well as brands with varying price points so there are entry level as well as higher-end product formulations featuring the active ingredients you would expect to find in powerful anti-aging formulations. We also extensively review customer feedback to ensure that all of our recommendations are in fact Tried, Tested and True.
Features To Look For In Anti-Aging Products for Men
Before investing in your new skincare regime, we recommend that you consider and evaluate a number of key essential factors. Firstly check that the products you are selecting are appropriate for your skin care type. If you have very oily skin, you will want a more lightweight formulation whereas if you have very Dry or Mature skin, already you can afford to go for something that has a richer and denser, velvety texture. If you have very sensitive skin, you might want to consider a Fragrance Free range, and of course, there are all kinds of active ingredients present in today's anti-aging formulations so look for one that addresses your own key skin care concerns. Always check for any side effects too that might be associated with some of the more aggressive active ingredients to ensure that you don't have a sensitivity or an unwanted reaction to using them.
Types of Anti-Aging Creams
Anti-aging creams can come in a variety of textures and formulations from a very lightweight and easily absorbed lotion to a much richer and more velvety thick cream. You can also invest in moisturizing serums too which have a much higher concentration of active ingredients and are designed to be used in conjunction with your favorite moisturizing lotion or cream. Many people prefer the lightweight texture of a lotion for daytime use and something thicker like a cream for repairing the skin overnight or for during the harsher and colder winter months where dehydration from the elements as well as from central heating can be a concern.
Ingredients Proven To Reduce Signs Of Aging
With the advancements in skincare technology and particularly the investment made into the category of anti-aging, there are a plethora of new and exciting actives being included into skincare products that will help to reduce the signs of aging. Some of the most common and popular that we recommend you look out for are:
Alpha Lipoic Acid
Biotin
Caffeine
Ceramides
Coenzyme Q10
Glycolic Acid
Green Tea
Hyaluronic Acid
Hydroquinone
Jojoba Oil
Lactic Acid
Malic Acid
Niacinamide
Plant Stem Cells
Reservatrol
Retinol
Vitamin E
Vitamin K
Look for a formulation that combines some of these key active ingredients, and you should have your bases firmly covered.
Anti-Aging Product for Men FAQ
Q: What are Anti-Aging Products for Men?
A: Anti-aging products are primarily lotions, creams, serums, eye creams, or facial washes that contain a series of active ingredients designed to promote and retain younger-looking and revitalized skin. They may prevent the signs of aging from occurring in the first place and help to press that pause button, or they could assist with reversing some of the symptoms of aging that are already present, such as loss of elasticity and firmness, fine lines, wrinkles, and dehydration.
Q: Do Men need Anti-Aging Products?
A: Yes of course! If men want to look the best they can for as long as they can, then they too should be investing in a good grooming and skincare routine. We are all subjected to the harsh external factors of the sun plus daily pollutants and aggressors, so investing in specific anti-aging products that not only protect but actively reverse skin damage, is a must-have if you want to stay looking younger for longer.
Q: When should I start Using Anti-Aging Products?
A: Quite honestly, it's never too early to too late to start with your own good skincare routine so if you're 21 or 51, you can benefit today from investing in a couple of key products with active ingredients that will help protect your skin from aging or reverse the signs where they've already occurred. As you get older, you might look for stronger formulations, but really, it's a great idea to form the good habit of looking after your skin as young as possible.
Q: How To Slow The Process Of Aging?
A: The best way to slow down the process of aging is to take great care of your skin and your general health and well-being. Be mindful about what you eat, ensure that you get plenty of exercise, and drink your daily quota of water so that you are adequately hydrated from within. Invest in a skincare routine and a set of anti-aging products that work with your lifestyle. Take care to avoid damaging pollutants caused by the sun and the environment and choose products that have multi-tasking formulations with actives like SPF, Retinol, and Hyaluronic acid.
Q: How Much Should A Man Spend On Anti-Aging Creams?
A: What you spend is entirely down to you but remember that a lot of what you pay for is brand marketing and expensive packaging! It's more important to pick a product that has a good, powerful anti-aging active that works for you and your particular skin type rather than the most expensive lotion or potion on the market.
Sign Up Now
GET THE VERY BEST OF GEARHUNGRY STRAIGHT TO YOUR INBOX