Best Serums For Men In 2022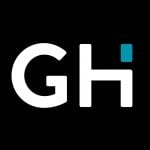 This product guide was written by GearHungry Staff
Last Updated
November 13, 2019
GearHungry Staff
GearHungry Staff posts are a compilation of work by various members of our editorial team. We update old articles regularly to provide you the most current information. You can learn more about our staff
here
.
GearHungry may earn a small commission from affiliate links in this article.
Learn more
We know what you're thinking. Serum? Face serum? It sounds like something sinister. Something out of a thriller movie where the villain has finally caught our heroic protagonist and is ready to send him into a coma to ensure there's no interference with the GrandMaster Evil Super Plan (no. 10495). But no, it's much less of a thrill ride, and the best serums for men are another excellent daily skincare routine that any man serious about his appearance should consider.
While it shares many similarities with moisturizers and face oils, serums work into your skin instead of remaining on the surface as you'll find with standard moisturizing products. It targets the epidermis beneath the surface layer of skin to provide concentrated doses of the serum and will attack specific issues you might be facing.
These issues can include anything from acne to wrinkles, dry skin, and brightness and help to boost confidence and transform your look from someone who's close to given up to one who's ready to take on the world.
The Best Serum For Men
The wonders of vitamin C aren't just limited to what we squeeze into our glasses in the form of a refreshing orange drink. It is also an essential skincare ingredient, and the easiest way to take advantage of its skincare benefits is through a serum. Many professionals can agree with research and studies, which show that the antioxidants in Vitamin C help in the stimulation of collagen production, protection from the sun and UV damage, and the riddance of dark spots. As a result, it reveals more radiant, glowy, and youthful skin. The science behind the creation of the TruSkin serum focuses on skin-friendly ingredients that produce amazing results. You see, this serum acknowledges the benefits of Vitamin C yet, still goes further to combine it with hyaluronic acid and Vitamin, which are two active ingredients when it comes to softening fine lines.
This miracle-working serum also incorporates plant-based ingredients like witch hazel, which is anti-inflammatory, helps fight bacteria, and promotes skin healing, as well as Jojoba oil. The presence of Jojoba oil as an active ingredient helps seal off moisture and creates a protective barrier for the skin. Clearly, with all the ingredients and science backing the creation of this serum, it is safe to say that the TruSkin serum is pretty much radiance in a bottle, and you will be doing your skin a great favor by incorporating it into your regimen.
Key Features:
An antioxidant serum created with Vitamin C, E, and Hyaluronic acid
A plant-based formulation
Increases collagen production
Extended manufacturer guarantee
Specification:
Brand

TruSkin Naturals

Model

Best Vitamin C Serum

Weight

3.04 Ounces
Jack Black Protein Booster Skin Serum For Men
Serious guys serious about their skincare and seeking the undisputed choice of the best serums for men will love the Jack Black Protein Booster Skin Serum. But first, we'll clarify that no, not that Jack Black.
This peptide rich formula combines minimizes aging and boasts a silky, liquid texture that doesn't feel oily, but absorbs quickly into the skin's surface. It contains Green Tea and organic Omega-3 Fatty Acids, along with Renovage and Matrixyl 3000, which even if you don't know what it is, still sounds super cool. It requires a little more per-use than other options, requiring a single pump for both face and neck. However, the results speak for themselves, and even though it's the priciest around, we'll let this slide, especially considering the youthful glow you're about to experience. Our guide to the best facial masks features more great products your skin will love.
Key Features:
Contains antioxidant-rich botanical extract
Rich in essential fatty acids and proteins that soothe the skin
Contains advanced tripeptide
Specification:
Brand

Jack Black

Model

2012

Weight

2.08 Ounces
Brickell Men's Restoring Eye Serum
Next time you look into the mirror, pay attention to how the skin around your eyes feel and look, and you will notice that it's more sensitive than any other area on your face. It is for this reason that we recommend the Brickell Men's Restoring Eye Serum, which is a mixture of powerful and organic and ingredients that target dark circles and eyebags, thereby leaving the skin around your eyes smooth and tight. The key ingredients in this eye serum include Hyaluronic acid, protein peptides, and Vitamin C. Hyaluronic acid is the ultimate moisturizer because of its gel-like water holding molecule, which is capable of retaining over 1000 times its weight in water. Hyaluronic acid further helps prevent fine lines and wrinkles by flooding the skin cells with much-needed hydration. On the other hand, the protein peptides increase collagen production while the Vitamin C content protects the skin from destructive free radicals.
Also, this serum is paraben glycol, phthalates, sulfate, and synthetic dye-free. More so, when used daily in the right direction, this hydrating eye serum dramatically reduces signs of aging around the eyes. The best part is, you do not have to worry about introducing harmful chemicals to this already delicate skin area. To use, pump a pea-sized amount to the orbital bone and around your eyes then gently rub in until the skin absorbs it. Be careful not to make contact with your eyes or eyelids, but if you do, rinse off with water immediately.
Key Features:
Made with Organic and Natural Ingredients
An Unscented product
Targets signs of aging around the undereye
It is a fast-absorbing serum
Specification:
Brand

Brickell Men's Products

Weight

0.64 Ounces
Lab Series Future Rescue Repair Serum
At 1.7 ounces, the Lab Series Future Rescue Repair Serum is an excellent option for those who already know how much they adore the wonders of a hydrating serum. It boasts algae extract and mulberry root extract among a plethora of other natural ingredients to provide the results you need.
It offers more of a lotion-y feel, which is comparative to the consistency of Brickell serum that's more akin to a thin, watery substance (although we're not saying that's a bad thing). However, this lotion style makes it easier to apply and spread evenly across your face, giving greater coverage and more confident results. It isn't greasy and won't clog your sink. The only thing that might put users off, especially if they're new to using serum, is the price, and there are more affordable options available. It's up to you to decide whether you consider them on par with the Lab Series, though. For sensitive skin around your eyes, check out our guide to the best eye creams.
Key Features:
Compatible with all skin types
Detoxes the skin by promoting dead cell removal
Algae extract, and Glycol are vital ingredients
Recommended for daily use
Specification:
Brand

Lab Series

Model

0022548342909

Weight

0.16 Ounces
Tame the Beast Men's Anti Aging Face Serum
Aside from having a fantastic named, the Tame the Beast Men's Anti Aging Face Serum is a hyper-effective and solution for fighting the signs of aging through a plethora of natural ingredients to ensure you stay looking youthful, even if everything about you says otherwise (but you'll show them!)
This serum for men contains Vitamins C, A, and E, along with Natural Oils and Sandalwood. It's cruelty-free, vegan-friendly, and offers moisturizing properties to prevent inflammation and provide a soothing scent that other options sorely miss out on. It's available in the Subscribe and Save range so you can set and forget, while the non-greasy properties make it a dream to use and stops your skin getting that slimy reptile-esque look that's sure to put both potential employers and potential partners off. Feel free to include it to your routine along with some of the best anti-aging creams from our list.
Key Features:
Provides anti-inflammatory, moisturizing elements
It is an aromatherapeutic serum
A Vegan serum
Toxin and Cruelty-free
Specification:
Brand

Tame the Beast

Weight

3.2 Ounces
Pure Biology Premium Vitamin C Serum For Men
Number one in our selection of the best serums for men is the Pure Biology Premium Vitamin C Serum which boasts an anti-aging blend comprising several essential base ingredients including Vitamins C and E, Hyaluronic Acid, Witch Hazel, Aloe, and Jojoba Oil that work to brighten the skin to restore your youth like little else.
Along with brightening, this anti-aging product has been proven to tighten, removing wrinkles and making you look much younger while also protecting your skin from UV rays which contribute to accelerating the aging process. For those with dry skin, it's an excellent addition to your morning (and evening) skincare routine, hydrating your skin and speeding up wound healing so you shouldn't have to explain how you prodded yourself with your screwdriver 'Just because'. There's no distracting fragrance, and it can also fight inflammation to reduce acne, perfect for teenagers and adults alike. The formula is smooth, sticky, absorbs quickly, and lasts longer than you think to keep you looking your best throughout the year.
Brickell Men's Anti Aging Reviving Day Serum For Men
The Brickell Men's Anti Aging Reviving Day Serum is an organic and wholly natural formula to deliver peace of mind over both your looks and the serum itself. The anti-aging agents work hard to tighten and replenish skin through a variety of effective ingredients to deliver fast-acting and powerful results.
These ingredients include protein peptides, hyaluronic acid, and concentrated aloe vera, which flushes the skin with structural protein, moisturizing agents, and essential vitamins to help you feel you haven't aged a day. When combined, these ingredients create effortlessly remarkable results and are a crucial tool in keeping men looking their best.
It's easy to use, with just a pea-sized amount that will penetrate the deepest parts of the face. It comes in either scented or unscented options, and when combined with additional Brickell products, you'll find yourself a master of the facial skin care routine, with everyone from the office to cashiers at the supermarket wondering who this dashing young man is, and what has he done with that wrinkled old grump from before. For more amazing skincare products like this, check out our guide to the best exfoliators.
Anthony Anti-Aging Vitamin C Serum
The Anthony Anti-Aging Vitamin C Serum is another popular and upper-range option for those willing to spend a little more to look a lot better. This high-performance option comes in a 1-ounce bottle, but while it may be small, it's still effective and will last longer than you expect.
Existing customers have commented on its wonder-properties, making them look 5 years younger with ease, and that's when only targeting the problem areas. It contains a healthy dose of Vitamin C along with liquorice root extract that evens your skin tone and prevents blotching even in warm weather. You only need a little to achieve a lot, and 2 pumps should do the trick to tighten your skin. When combined with a face moisturizer, it goes above and beyond what you expect, making it the final piece of the facial skincare routine you've been missing all these years.
The Ordinary Niacinamide (which is fancy-pants scientist talk for Vitamin B3) helps to reduce skin blemishes and congestion to provide clearer and softer skin which is also effective to brighten your skin tone, if that's what you're after.
You can combine it with additional skincare products for maximum effect, mixing well with additional lotions without leaving behind a greasy residue. With consistent application (recommended twice a day, morning and night) you'll find it acts fast and with reliable results to clear your skin and both look and feel younger within weeks.
You don't need too much, and we'd recommend just one pump whenever you apply it, which is a good thing, because it's not as large as other options we've selected measuring just over 1 fluid ounce. Despite this, it's still cheap enough that you won't mind purchasing again and again, which is part of the reason we've selected it as our best value pick. Our guide to the best facial cleansers features more great products that will help your skin look healthier.
No7 Men Protect & Perfect Intense Advanced Serum
Our final choice is the No7 Men Protect & Perfect Intense Advanced Serum keeps you looking young by reducing stress lines and wrinkles to make it a skin serum you might regret missing out on. It absorbs into the skin quickly and helps it feel soft and firm to make up for the wrinkles and lines men previously had no choice but to accept as they aged.
It's powered using Matrixyl 3000 Plus to help the skin regain its youthful glow, and you'll start seeing results in just 2 weeks. After 4 weeks, you can guarantee to see wrinkles and other blemishes fading as if they were never there. It's great for dry skin, it's great for regular skin, and it's also great for sensitive skin. This versatility makes it a fantastic choice for anybody and helps you tackle aging like you never thought possible. Be sure to also check out our guide to the best coffee scrubs for more amazing skincare products.
Serum For Men Buying Guide
How We Chose Our Selection Of Serums For Men
Picking out our favorite men's serum was not an easy task, and there are so many superb brands out there with a plethora of great features that we wish we could include them all. That's not why we're here though, and so we needed to set some options by the wayside and focus on the best of the best. Luckily we've been doing this long enough that we know exactly how to do that.
Reviews - Reading through review after review of men's serum was the only way we could feel certain we recommended the finest products available. Long time readers will already know how much we love (love, love, love) reviews and how we consider them an essential resource, and this time is no different.
Through these reviews we understood the pros and cons of every product. We gleaned whether they actually do what they say they do, and we were able to get an idea of how effective they are while also considering the potential for allergic reactions and similar issues.
Simply put, without these reviews, we'd not be able to give you the fully informed guide you see above.
Price - Serums for men are one of those skincare products that aren't cheap. The ingredients they require combined with how they work means that anyone buying them should prepare to pay a premium price, and it also means it's not something you should look to go (too) cheap with.
This means buying the serum from trusted sources and not some out of the back of some guy's car who looks like he hasn't slept for, oh, we don't know, weeks? That being said, we still wanted to find a range of prices suitable for all budgets and needs to appeal to as many of our readers as possible.

Features To Look For In Serums For Men
While we're sure you've already bookmarked at least one or two potential choices of the best serum for you, we recommend checking out this handy little guide to the key features you must consider before finalizing your decision, you might just your mind.
Ingredients - Natural ingredients are always preferred for skincare routines and will also prove beneficial with Korean serum treatments. Look for products high in Vitamins which can help improve the skin's condition, along with aloe vera and similar moisturizing products.
Application - Serums that are easy to apply will ensure you get the most from your product. Avoid ones that are too oily, but serums which are too thick also hinders their ability to absorb into the skin. If they complement other skincare products, you'll find even better results, so feel free to implement them into your routine.
Quantity - Because serum is more expensive than other skincare products, we advise looking for higher quantities, especially if you already know what you're doing. That being said, newcomers can look at smaller options (around 1 fluid ounce) and then graduate to higher quantities should they find it effective.
Serums do not require too much per use, so don't go crazy. One or two pumps each time should suffice.
Sources:
Why Use Serum? - The Independent
Use A Face Serum - WikiHow
Sign Up Now
GET THE VERY BEST OF GEARHUNGRY STRAIGHT TO YOUR INBOX