Last updated:
14 Aug 2020
10 Best Serums For Men (Review) In 2021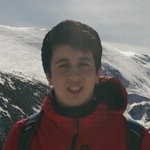 This product guide was written by Chris Spencer
Published
November 13, 2019
Support us! GearHungry may earn a small commission from affiliate links in this article.
Learn more
We know what you're thinking. Serum? Face serum? It sounds like something sinister. Something out of a thriller movie where the villain has finally caught our heroic protagonist and is ready to send him into a coma to ensure there's no interference with the GrandMaster Evil Super Plan (no. 10495). But no, it's much less of a thrill ride, and the best serums for men are another excellent daily skincare routine that any man serious about his appearance should consider.
While it shares many similarities with moisturizers and face oils, serums work into your skin instead of remaining on the surface as you'll find with standard moisturizing products. It targets the epidermis beneath the surface layer of skin to provide concentrated doses of the serum and will attack specific issues you might be facing.
These issues can include anything from acne to wrinkles, dry skin, and brightness and help to boost confidence and transform your look from someone who's close to given up to one who's ready to take on the world.
The Best Serum For Men
Serum For Men Buying Guide
How We Chose Our Selection Of Serums For Men
Picking out our favorite men's serum was not an easy task, and there are so many superb brands out there with a plethora of great features that we wish we could include them all. That's not why we're here though, and so we needed to set some options by the wayside and focus on the best of the best. Luckily we've been doing this long enough that we know exactly how to do that.
Reviews - Reading through review after review of men's serum was the only way we could feel certain we recommended the finest products available. Long time readers will already know how much we love (love, love, love) reviews and how we consider them an essential resource, and this time is no different.
Through these reviews we understood the pros and cons of every product. We gleaned whether they actually do what they say they do, and we were able to get an idea of how effective they are while also considering the potential for allergic reactions and similar issues.
Simply put, without these reviews, we'd not be able to give you the fully informed guide you see above.
Price - Serums for men are one of those skincare products that aren't cheap. The ingredients they require combined with how they work means that anyone buying them should prepare to pay a premium price, and it also means it's not something you should look to go (too) cheap with.
This means buying the serum from trusted sources and not some out of the back of some guy's car who looks like he hasn't slept for, oh, we don't know, weeks? That being said, we still wanted to find a range of prices suitable for all budgets and needs to appeal to as many of our readers as possible.

Features To Look For In Serums For Men
While we're sure you've already bookmarked at least one or two potential choices of the best serum for you, we recommend checking out this handy little guide to the key features you must consider before finalizing your decision, you might just your mind.
Ingredients - Natural ingredients are always preferred for skincare routines and will also prove beneficial with Korean serum treatments. Look for products high in Vitamins which can help improve the skin's condition, along with aloe vera and similar moisturizing products.
Application - Serums that are easy to apply will ensure you get the most from your product. Avoid ones that are too oily, but serums which are too thick also hinders their ability to absorb into the skin. If they complement other skincare products, you'll find even better results, so feel free to implement them into your routine.
Quantity - Because serum is more expensive than other skincare products, we advise looking for higher quantities, especially if you already know what you're doing. That being said, newcomers can look at smaller options (around 1 fluid ounce) and then graduate to higher quantities should they find it effective.
Serums do not require too much per use, so don't go crazy. One or two pumps each time should suffice.
Sources:
Why Use Serum? - The Independent
Use A Face Serum - WikiHow