Best Yoga Mats in 2022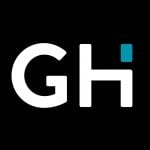 This product guide was written by GearHungry Staff
Last Updated
October 5, 2018
GearHungry Staff
GearHungry Staff posts are a compilation of work by various members of our editorial team. We update old articles regularly to provide you the most current information. You can learn more about our staff
here
.
GearHungry may earn a small commission from affiliate links in this article.
Learn more
Yoga is the perfect exercise routine for strengthening your core muscles. It's also a great way to unwind after a tough, stressful day. It unifies the connection between your mind, body and soul. The beauty of yoga is that you can do it at home, the gym, the park, or pretty much anywhere. Practically the only thing you need is comfortable clothes and a yoga mat.
The main purpose of a yoga mat is to keep you of the actual ground or floor, but it's also important that your mat facilitates a comfortable routine for you. A good yoga mat is essential to ensure you can remain straight and stable during the various poses. The correct posture and alignment are needed to get the most out of each potion so we've found a selection of best yoga mats that will make even the newest yogi stretching like a pro in no time.
The Best Yoga Mat
BalanceFrom GoYoga Yoga Mat
When you're looking for a no-fuss yoga mat that doesn't cost the earth, this great value all-purpose mat is perfect. It's a little larger than average making it ideal for people of all shapes and sizes. Both sides of BalanceFrom GoYoga mat are non-slip to keep you safe and secure during your routine. The moisture-resistant technology makes this mat easy to clean and the free yoga mat strap makes it easy to take it with you anywhere. Be sure to combine this with cool yoga pants from our list.
Key Features:
Non-slip and water resistant
High-density ½ inch foam
Easy strapping and portability and storage
Made from lightweight but durable material
Specification:
Brand

BalanceFrom

Model

BFGY-AP6GY

Weight

1.8 pounds
AmazonBasics 1/2-Inch Extra Thick Yoga Mat
If you have spine or joint issues that make yoga poses a little uncomfortable then you need an extra thick yoga mat that gives you a little more cushioning. AmazonBasics 1/2-Inch Extra Thick Exercise Mat is made from lightweight, durable foam with a textured surface making giving it more grip and stability for yoga and any type of exercise you choose to do. Team this mat up with some great yoga accessories and you'll be ready to exercise indoors or out.
Key Features:
Extra thick build
Designed for indoor and outdoor yoga exercise
Very convenient to carry about
Inclusive strap for easy roll up and transport
Specification:
Brand

AmazonBasics

Model

YM2001

Weight

2.45 pounds
Manduka PRO Yoga and Pilates Mat
The Manduka PRO Yoga and Pilates Mat has been made to last and are guaranteed to never wear out no matter how many times you use it. This extra-long yoga mat allows you the freedom to stretch out into any pose and the high density cushioning means you can do so extra comfortably. The synthetic materials used in this mat are nontoxic and the closed cell surface prevents your sweat from seeping into the mat which also makes it super easy to keep clean making this a premium choice for your exercise needs. Love this product? Check out our review of the best resistance bands for our top picks.
Key Features:
All constituent materials sources sustainably
Components are eco-friendly
Endures wear and tear situations easily
Free of toxic chemicals and materials
Specification:
Brand

Manduka

Weight

7 pounds
Yoga is all about keeping in harmony with nature and humanity. The Jade Harmony Yoga Mat embodies these virtues from concept to creation. This eco yoga mat is made from natural rubber tapped directly from rubber trees. The raw materials used in production are all from sustainable sources without a trace of synthetic plastics. In keeping with the ethics of protecting the earth, Jade Yoga will plant a tree for every yoga mat sold. But environmental issues aside, the natural rubber in the mat makes it very comfortable to use with great grip to keep from slipping giving you a more natural flow as you transition from one position to another. This is one of the best mats for those serious about their yoga. Find more great products like this by checking out our guide to the best medicine balls.
Key Features:
Ideal for all vigorous poses
Made from environmentally friendly materials
Assures of firm grips and greater resilience
Absolute lightweight but retains superior strength
Specification:
Brand

Jade Yoga

Model

Harmony Professional

Weight

5.1 pounds
Yoga is about finding your inner peace, and yourself in the process. The Gaiam Yoga Mat also gives you the opportunity for a little self-expression with over 30 fantastic colors and designs. These cute yoga mats are every bit as creative and stunning as you can be. They are lightweight making them easy to take with you to a yoga class or in your own home. They are also made from non-toxic materials making them safe for you and the planet. Be sure to always keep it clean with some of the best yoga mat cleaning sprays from our list.
Key Features:
Specially designed surface to enhance traction
Stylish surface to improve focus
Gives extra cushioning effect
Eco-friendly and non-toxic
Specification:
Brand

Gaiam

Model

05-63282

Weight

3.12 pounds
Aurorae Synergy 2 in 1 Yoga Mat
The Aurorae Synergy 2 in 1 Yoga Mat is fantastic for those who want a little bit more in a yoga mat. The super lush microfiber top layer has been specially designed making it the best yoga mat for hot yoga. In fact, the wetter this mat gets, the better it grips as the mat and towel components are securely bonded together. This mat is durable, lightweight, odor free and very easy to keep clean. Our handy guide to the best cooling towels features more great products like this.
Key Features:
Synergy patented Yoga mat/towel
The top is lush, slip-free microfiber with grippy non-slip bottom
Great for hot or very active yoga
Will not bunch up while you exercise
Eco Friendly
Specification:
Brand

Aurorae

Weight

3.4 pounds
Harmonize your workout with this eco-friendly yoga mat and experience total unison with nature. Natural Jute Yoga Mat is made from natural organic materials making it a great choice for vegans. This is a very durable mat yet it is still incredibly kind to your joints. You can also do your part for a better environment with this mat. With every mat sold the manufacturers will plant one tree. You can do something great for yourself and nature.
Key Features:
Made from natural organic materials
Free from toxic chemicals like BPA, PVC and heavy metals
Free cotton carrier strap
Gentle on your skin and joints
Simple to clean and care for
Specification:
Brand

Ajna

Weight

4.4 pounds
When you look at the bottom of the TOPLUS Yoga Mat, it almost looks like thousands of tiny suction cups have been fused on. This makes it a great non-slip yoga mat you can take with you anywhere. The extra thickness makes for a nice comfortable mat you will love to workout with. Be sure to also check out our list of the best foam rollers for more great items like this.
Key Features:
Anti-skid design
Made with SGC certified TPE material which is 100% safe and eco friendly
Optimum 1/4 inch thickness for extra comfort
1 year warranty
Specification:
Brand

TOPLUS

Weight

15 ounces
If you've only just recently taken an interest in practicing yoga, you absolutely must make this an addition to your yoga equipment. Heathyoga Yoga Mat has alignment lines that act as a guide to help you to accurately position your hands and feet to keep your body in the correct alignment. Even if you are an advanced yogi, you'll love this mat for its eco-friendly properties and its extra-large size makes it suitable for everyone, regardless of their size.
Key Features:
Eco Friendly Material
Alignment lines guide your hands and feet to the accurate position, to keep body in proper alignment.
Double layer structure design provides optimal grip and excellent cushioning
Double-sided non-slip texture
Extra Large Size: 72″(183cm) x 26″ (65cm)
Specification:
Brand

Heathyoga

Weight

2.2 pounds
Some people want a large yoga mat that allows for more movement while others need them as they may be taller than your average yogi. YogaAccessories Yoga Mat will definitely please even the most discerning yogi. The double-sided, non-slip texture allows you to keep your feet firmly in place and secure for safe movement. The materials used are non-toxic and it is double the density of most yoga mats making this one incredibly comfortable. These cool yoga mats come in a variety of awesome colors and are also durable and tear resistant so you will be using it for many years.
Key Features:
Double the density of average yoga mats for superior comfort.
Extra-large size
Double-sided non-slip texture
Durable and tear-resistant
Great range of colors available
Specification:
Brand

YogaAccessories

Weight

3.4 pounds
Yoga Mat Buying Guide
How We Chose Our Selection of Yoga Mats
Brand – There are countless rubber mats available on the market and many of them may even make their way into yoga supplies stores. However, we chose brands that specialize in making mats specifically for use during yoga routines. These brands have a reputation for exceptional quality yoga mats that provide lots of comfort and support while preventing injury during the various poses.
Quality –A good yoga mat should be made of durable materials for lasting quality. After all, a true yogi will need a mat on a daily basis meaning it will get a lot of wear. A good quality mat will not only last for quite a while, it will not lose its shape or cushioning effect for many years. That's why we looked at quality before any of the other selection criteria.
Durability – Yoga mats see a lot of strenuous stretching and posing so you need something that is durable and made to last. The more durable and strong the materials are in the mat, the safer it is for the yogi. We looked at mats that are particularly strong and reliable for everyday use over an extended period of time.
Reviews – There are not many more reliable ways to check the quality of a product than to read independent reviews from those who have already purchased, tried and tested that particular item. The same applies to yoga mats. Most people who practice yoga, even if it is just occasionally, need a yoga mat and will not hold back if the product failed to deliver on its promises. In the case of yoga mats, if the users found a particular mat consistently awkward or uncomfortable, we know to steer clear of them.
Price –When putting together this selection of yoga mats, our aim was to cater to most budgets. Some people only want a simple, convenient and well-priced exercise mat, while others want a high-end mat for more continuous and rigorous use. The price is just as important as many of the other criteria we looked at in a mat so we aimed to find a price that suited the features and quality.
Features To Look For In a Yoga Mat
Support – Yoga is a wonderful way to strengthen your muscles and your bones. It's practically zero impact and the risk of injury is minimal. If your yoga mat provides you with the right support when you are practicing, you should be able to move from one position to another with relative ease and without losing your footing. More importantly, when you are lying on your back, the higher the density, the more support and cushioning you will have to support your spine. This will not only be better for your back, but it will also make the poses and stretches more comfortable to perform.
Grip – The grip of a yoga mat is often referred to as the stickiness factor due to how well you can securely plant your feet into the mat during a pose. A successful yoga position like the Warrior pose depends on keeping stable for the duration of the pose, before you seamlessly shift into another one. The last thing you want to be doing is slipping and sliding or losing your balance. This can result in injury. A good workout mat for yoga has great grip so that your feet and hands feel almost glued to the mat when you plant them in the required position. This allows you to align your body perfectly into the pose to get the most benefits out of your routine.
Size – The size of your yoga mat should depend on how tall you are. Most yoga mats are about 68 inches in length but for taller people, it is probably wiser to get one that is between 72 and 74 inches in length. You should be able to stretch out completely on a yoga mat ensuring your spine, arms and legs are properly supported on the mat.
Surface Texture –Yoga mats come in a wide variety of textures. Some are smoother and perhaps rely more on the stickiness factor while others have different textures that provide good grip. The texture also depends on the materials the mats are made of. At the end of the day, it comes down to personal preferences. The main thing to remember is that you need stability so choose a texture that you feel will work for you.
Maintenance – Considering the activity performed on yoga mats, they can get dirty or absorb quite a lot of sweat. While the sweat will dry, the microbes in the sweat are left behind to multiply. Keeping a yoga mat clean is relatively easy. It's just a matter of using a mild detergent and water and wiping it down after a workout and then letting it dry completely. The amount of wiping will also depend on the types of surface textures you choose. An open-cell texture allows for moisture absorption which increases the chances of bacteria growth. This type will need a more thorough cleaning after each use.  A closed cell texture, on the other hand, prevents moisture absorption and a sealed cell minimizes moisture absorption. As long as you remember to clean your mat regularly and let it dry, you'll get plenty of use out of it.
Price – We touched on price in our selection criteria, but it's an obvious thing you will look at when purchasing a yoga mat. The top yoga mats are made from better quality, sustainable materials and should like you a considerably long time. That isn't to say that a cheaper mat won't last just as long. Budget is an obvious factor but there is no point in getting a less expensive one if you don't like how it feels.
Types of yoga mats – There are a number of different types of yoga mats and it basically comes down to materials or purpose. If you are looking for a traditional yoga mat, you can't go wrong with a natural rubber mat. These are generally made from renewable sources and are biodegradable, making them eco-friendly. You can also get a natural yoga mat made from cotton or hemp. These are great but won't last as long because cotton and hemp can wear out with continued use. Another natural alternative is the jute yoga mat. This type of mat is so comfortable and cushiony that it feels like a yoga carpet and is ideal for most of the different styles of yoga due to its natural breathing properties. If you're not overly concerned about the environmental impact of your mat, there are a number of synthetic alternatives to choose from.
Because yoga is something you can do anywhere at any time a good travel yoga mat is a great investment. These are usually thinner than other yoga mats and fold or roll up with ease so you can pack it in your suitcase and go anywhere. Alternatively, you may get a mat that comes with its own bag making storage even easier.
The sticky yoga mat is possibly the most popular but it has more to do with function. These mats have a slightly sticky texture which makes it so much easier to hold a yoga pose for longer. These are also generally less expensive so are perfect for novices.
Yoga Mat FAQ
Q: What is a Yoga Mat?
A: A yoga mat is in essence, a fitness mat especially designed for use during a yoga routine. Their main purpose is to cushion and support the spine and joints and prevent hands and feet from slipping and sliding during the various poses a yogi may perform during the exercise.  This allows for a more natural alignment of the body which results in getting the optimal benefit from the routine.
Q: How thick should a Yoga Mat be?
A: The thickness of your yoga mat should depend largely on your physical health and fitness. Some yoga masters need very little when it comes to supporting during a routine but for beginners and those with back problems, it may be better to get a thicker yoga mat. The average thickens of most yoga mats start from ⅛of an inch and go up to about ¼ of an inch.
Q: What does "PVC Free" mean?
A: When we refer to something as being PVC Free it means it does not contain polyvinyl chloride. This is the substance most plastic and rubber products are made of and during production releases dioxins into the environment. Dioxins have been linked to cancers, reproductive, developmental and immune disorders. Choosing PVC Free products means you can avoid this substance and the health risks that come with it.
Q: What are Yoga Mats made of?
A: Many yoga mats are made of PVC, often referred to as vinyl. However, as many yogis are switching to newer, more eco-friendly materials the trend has seen a significant shift towards yoga mats made from natural, sustainable materials such as natural rubber, cotton, hemp or jute.
Q: How do you clean a Yoga Mat?
A: Like any item we use with any degree of regularity, a yoga mat will also need to be cleaned. One of the simplest ways to clean a yoga mat is in the washing machine. If you can get your mat into the machine, then all you need is a small amount of a mild detergent and wash the mat on a cold, gentle setting. Keep in mind though, that even if your yoga mat can fit in the machine, you need to check the manufacturer's care instructions before you try this.
If you're not comfortable with machine washing your mat, all you need is a spray bottle with a few drops of detergent. Spray over your mat and wipe clean. If your mat is a little on the smelly side, you may need to dilute some baking soda with a touch of detergent and give it a good rub down.
There are two important things to remember when you are cleaning your yoga mat. Firstly, you should always follow the cleaning process with a wipe down with a clean, damp cloth to remove any detergent residue and secondly, always allow your mat to completely air dry before rolling it up again.
Q: Are Yoga Mat towels necessary?
A: Many yoga mats come with their own towel, but you can also buy yoga mat towels separately. While they may not be necessary, there is some wisdom to using them. Yoga towels are fantastic at absorbing sweat and this is a great advantage to keep the microbes from multiplying on your mat. If you do use a yoga mat towel, you will only need to give your actual mat a quick wipe down after your workout, instead of a full wash down. Yoga mat towels also double up as a towel to pat yourself dry during exercise. Once your routine is done, the towel is easy to throw into the washing machine and be ready for use the next time.
Conclusion
A good quality yoga mat will be of great benefit to you during your routine and it really doesn't matter if you are a novice or a professional. Yoga isn't competitive so you can truly stretch into the various positions according to your level of flexibility. Unlike other forms of physical activates, when it comes to yoga, the mat is pretty much the only thing you need although it's still pretty cool to have a few accessories.
Grab your favorite yoga mat and head for the hills. It's a great way to improve your flexibility and find your calm center. This great exercise is perfect to do in the park and when your routine is done for the day, you can relax comfortably on your mat for as long as you can.
Sign Up Now
GET THE VERY BEST OF GEARHUNGRY STRAIGHT TO YOUR INBOX