Best Resistance Bands in 2022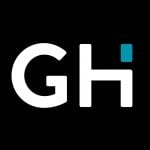 This product guide was written by GearHungry Staff
Last Updated
May 11, 2018
GearHungry Staff
GearHungry Staff posts are a compilation of work by various members of our editorial team. We update old articles regularly to provide you the most current information. You can learn more about our staff
here
.
GearHungry may earn a small commission from affiliate links in this article.
Learn more
Thinking of adding some extra resistance training into your regular workouts or planning on going on holiday or a business trip and want to keep up with your exercise regime but clearly don't have room in your luggage for a set of dumbbells? Then a resistance band is a great option that will give you plenty of variety to still workout pretty much your whole body but with the added convenience of being incredibly light-weight and portable. Normally tubular or a flat band design, with additional handles for upper body workouts or coming with ankle cuffs to put your lower body through its paces, resistance band training is both time and budget friendly. We've offered a couple of suggestions on options you might consider. If you don't think there isn't a resistance band man enough for you….think again. They are loved by Power Lifters and Cross Fitters so they're a serious bit of fitness gear.
The Best Resistance Band
Limm Resistance Workout Bands
This is a seriously budget friendly introduction to the world of exercise band training with 5 x 100% natural latex bands included, a carry bag and a host of additional on-line supportive videos and ideas on how to incorporate these bands into your fitness routines.
The straps measure in at 12-inch long and are a flat loop design, basic but great quality and really versatile in their application.
Incredibly flexible and ultimately portable, use Limm Resistance Workout Bands for warm-ups and stretching, to assist with Pilates and Yoga moves or for home based workouts.
Each of the five different tension bands is color coded and clearly marked with its strength so all you have to do is decide which one you want to use and what body part you are targeting today.
Key Features:
5 color-coded resistance bands from X-Light to X-Heavy
Perfect for shaping, sculpting, and total body conditioning
Professional grade, 100% TPE free latex
Mesh carry bag included for easy travel
Customize and control the intensity of your workouts
Specification:
Brand

Limm

Weight

3.84 ounces
WODFitters Pull Up Assistance Bands
Sold as a single band or as a set, these WODFitters resistance bands are perfect for stretching muscles pre and post workout as well as providing an extra layer of resistance to help you eventually nail that elusive unassisted pull-up. Made from high-quality resilient rubber to be ultimately durable, these bands sure can hold their own, and then some. They won't break, snap or become deformed, no matter how much load and excess stress they carry.
Ideal for both men and women, especially those struggling to perfect the ultimate chin up, ring dip or pistol squat, a WODFitter band is like having your own permanent spotter and training buddy by your side. Use the resistance bands to challenge powerlifting sessions further or just to help you do those kipping pull-ups in less time. Five different weight intensities are on offer from 10-35 lbs up to 65-175 lbs plus a range of incremental weights in between. The bands have also been designed to use together so that you can regress and progress during each workout session.
Key Features:
Five different weight intensities available
Bands can be combined together for progression and regression
Made from high-quality continuous layers of rubber
Guaranteed not to break or easily deform under pressure
Perfect for mobility training, stretching, and powerlifting
Specification:
Brand

WODFitters

Model

LYSB00IQM3W9K-SPRTSEQIP

Weight

4 ounces
Draper's Strength Resistance Bands
This three-pack of Draper's Strength Resistance Bands are ideal if you're trying to improve your workouts. You can use them on their own for arm and leg exercises or add them to a pull-up bar for extra resistance. Each band provides a different level of resistance, so you can work your way up to the maximum resistance level. All of the bands are the same length (41"), which is the perfect length for extending from the ground to above your head. This makes them much more versatile but you might need to fold them if you're on the shorter side. Made from latex, these are some of the most durable bands on the market. This is thanks to the continuous latex dipping process that creates hundreds of microlayers in the band. Plus, as if that's not enough, it comes with a free eBook with a bunch of different resistance band workouts.
Key Features:
Set of three
41-inches long 
Made from latex 
Continuous latex dipping 
Free eBook 
Specification:
Brand

Draper's

Weight

Draper's
Fit Simplify Resistance Exercise Bands
Available to purchase individually in 5 different tensions, these are a great choice whether you are just starting out with resistance training or are somewhat of a seasoned pro.
Use the Fit Simplify Resistance Exercise Bands for additional power strength training or to get a deep stretch. They come with a carry bag which makes them a portable and convenient option for working out away from home.
Measuring 12-inch by 2-inch they are made from 100% natural latex and a complimentary 41-page special E-Book is also provided in case you are stuck for ideas on what exercises you can perform with your bands.
They're snap, stretch and sweat resistant too so why not buy the whole set so that you can really challenge your body and add resistance to your home-gym workouts?
SPRI Xertube Braided Resistance Band
With their sturdy design and 5 different resistance levels, SPRI Xertube Braided Resistance Bands have been built to last and to be durable enough to use in even the most brutal of training workouts.
Their unique braided design is also color-coded so you know what tension you are working with and it's this braided rope like construction that really gives these resistance bands their durability and dependability. You don't have to worry about these bad boys snapping mid chest fly and you face planting on the ground.
They feature comfort grip handles but their most innovative feature is the 4 cord engineered design which makes them the perfect band for wrapping around trees and other structures so that you can really challenge your workouts and get out in the great outdoors to exercise too.
They really are resilient and will withstand even the most punishing of training environments.
Lifeline Resistance Cable System
This cable system style set of resistance bands offers a great alternative to gym weights or bulky machines and is ultimately light-weight and portable allowing you to do a diverse and full body workout out at home or when you are away on business or vacation.
Lifeline Resistance Cable System is tubular and made of a durable latex so they won't break when you put them under rigorous tension.
You can add and control the load yourself meaning that this is the perfect system for both progression and regression, if you are recovering from an injury and need to take it easier with the rehabilitation for example.
Featuring Lifeline's innovative and patented cable system for progressive layering technology, they come with 5 resistance cable bands, two x triple grip handles for comfort and secure hold and also an additional heavy duty door anchor for when you really want to challenge your body.
Rubberbanditz Resistance and Assistance Bands
The ultimate in resistance band choice, training and technology, Rubberbanditz come in 8 different sizes supporting you all the way with up to 200 lb of resistance. This makes them the perfect choice for a whole range of exercises where you might need to challenge both resistance but also require a little bit of extra assistance. Chin-ups for example. These kind of bands were made highly popular with the emergence in CrossFit training which as anyone who's tried it will testify, is brutal.
Measuring 41-inch and manufactured from 100% superior proprietary Latex, Rubberbanditz Resistance and Assistance Bands are designed and built to last and to offer you both resistance and resilience.
Use your band to stretch and tone, build strength and endurance or to work on your core and other stabilising muscles. Your best body is only a resistance band away.
Resistance Buying Guide & FAQs
How We Chose Our Selection of Resistance Bands
There is plenty of variation in the types and style of resistance bands available and it might be difficult to know where to even start when looking to buy your own. So we take the guess work out of that process for you by scouring the internet and retailers offering all the various types of bands to suit all ranges of budget too so that we can bring you a comprehensive highly recommended selection. We work alongside fitness industry experts and read consumer reviews to ensure that our suggestions have been professionally pulled together.
Features To Look For In Resistance Bands
Besides the obvious tension, look out for additional useful features when buying your workout bands like a storage bag included. The great benefit of resistance band training is that you really can do it anywhere so being able to keep all your kit together when you travel in a handy storage bag is a great additional extra.
Buying a resistance band to use for lower body workouts? Then look out for ankle cuffs that are secure but easy to take on and off with strong and reliable Velcro fasteners.
Prefer to have a band with integrated handles? Again consider what exercise you are primarily going to be doing and check that the handle is appropriately shaped and will be comfortable whilst performing something like a lat pull down for example. The handle shape is an important consideration.
Types of Resistance Bands
There are actually more varying types of resistance band than you probably realised and they are designed in order to achieve different results and support a far reaching series of exercises from assisted pull-ups to lateral band raises to good old booty workouts. The basic types are as follows:
Fit tube or compact resistance bands
These are the kind you see at the gym, featuring a latex tube but with fixed plastic handles either end making them ideal for performing a range of upper body, targeted arms and lower body movements. They will come in different strengths to increase or lower the resistance level usually denoted by a different color latex.
Flat resistance bands
You get these in two different types. What's known as a therapy band and also a fit loop band. Rather than tubing, the band is flat. They're frequently used in rehabilitation exercises and Pilates for example.
Lateral resistance bands
They are tubular style bands but with an ankle cuff on either end rather than handles meaning they are perfect for really challenging your lower half and giving it a good blast.
Clip tube resistance bands
Again with a latex tube but these will have a handy metal clip fastener allowing you the versatility to change out the handles. You should be able to get them in different lengths and thicknesses and they are super portable so make a great addition to your holiday suitcase.
Figure eight bands
Also called bow tie resistance bands, they're shaped, you got it, like a figure eight and have a handle on both loops and a third one in the middle. This makes them the ideal band for working the upper body and isolating arms, great for check expansion exercises for example. They're usually 20 inches long.
Pull-up resistance bands
Long and strong as you'd expect from a band that is going to assist you with the ever challenging pull up. They are made of one thick continue loop of latex and come in different strengths to support your weight as you hone that pull up technique. You'll usually use these in conjunction with a pull up bar at the gym
Ring resistance bands
These are designed in a complete circle with two handles or less flexible sections either side of each other. They'll usually measure about a foot diameter and can be a great way of targeting the lower body.
Resistance Band FAQs
Q: Why Should I Use resistance bands while exercising?
A: Resistance bands make a great portable alternative to the usual weights and dumbbell sets you might carry out at the gym. They still provide you with a valuable form of resistance but in a very accessible and light-weight piece of equipment. So light weight in fact, you can quite literally pop one in your workout bag and take it with you to park for a few targeted tricep sets post run or even better still pack in your weekend bag or suitcase for a business trip or that annual holiday.
With the flexibility and versatility that a resistance provides, in such a transportable and compact bit of kit, there are no excuses for not keeping up with your regular workout routines, wherever you might happen to be. A resistance band is a great investment for home or away. Buy one and even stick it by the bed so that last thing at night and first thing in the morning you can grab your band and get some regular resistance training into your day.
If you're a relative new-comer to exercise a resistance band will build up your strength and confidence and they are a great, fun and non-impact way, to maintain muscle definition, particularly if you have a desk job and are sat around for long hours.
A resistance band can also be used to give your body a good old stretch.
Resistance bands are perfect to use whilst exercising because they are safe, secure and very easy to use and offer the ultimate in both progression and regression.
Q: What resistance band tension is right for me?
A: Resistance bands can be bought singularly or often in a set so it might be an idea when you're starting out to invest in a set which will still be relatively inexpensive so that you can gauge for yourself what resistance you need where. It's likely that your legs are going to be a hell of a lot stronger than your arms for example so switching around your resistance band strengths is a good strategy. The strength of the band will most likely be denoted by its color but you will also be able to see and feel the difference in thickness and length which will affect the overall resistance. There are 4 main levels of tension and they will take you from a light or rehabilitation style workout right through to supporting your advanced needs. Note though that for some types of exercise where the band is intended to support your own body weight, lighter can in fact be more difficult!
Light Tension Bands
Thinner design and provide around three pounds of resistance so not very much. This makes them ideal for beginners to resistance training, anyone under-going rehabilitation or if you are working instead on flexibility.
Medium Tension Bands
These might a great starting place if you already have some strength, no you will quickly progress and are confident and comfortable with your own fitness abilities. They should provide anywhere from six to thirteen pounds of resistance so significantly more than a light band offers.
Heavy Tension Bands
Noticeably thicker, these bands can provide up to nineteen pounds of resistance so are a great band for someone who already has good strength and levels of fitness but is wanting to inject some variety into their usual workout.
Very Heavy Tension Bands
Providing the most demanding levels of resistance with anywhere up to twenty-three pounds of tension, these should only be used by someone who's already well experienced in weight and resistance training.
Q: What are the benefits of using resistance bands?
A: It might be that you just want to maintain some definition and gently challenge your muscles, perhaps because you are rehabilitating from an injury, are getting older and need to dial down the intensity, or you may be a newbie and need to start out slow and steady.
A resistance band offers a safe and easy way to get some valuable conditioning into your routine without the need to invest in an expensive gym membership as it's something that you can easily do from the comfort of your own home. Be changing the strength of our resistance band or using it in different positions, you are able to get a more challenging and targeted workout for your muscles, choosing to isolate particular areas where you might have a weakness or just want to build some more tone.
They are inexpensive, easy to store and carry and provide you with a quick and easy means of getting some toning exercise into your workouts wherever you might be.
Don't think that they are only suitable for people who want a light workout either. They can be fully incorporated into any advanced workout and because they are made from flexible material, can help you really hone and sculpt the more difficult to reach muscles that you just can't adequately reach with weights or one of the bulky machines down the gym.
Quite literally, you can use a resistance band to pretty much target every muscle group in your body from legs, to arms, to back, chest and buttocks.
Sign Up Now
GET THE VERY BEST OF GEARHUNGRY STRAIGHT TO YOUR INBOX