Best Men's Yoga Shorts in 2022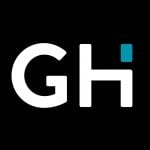 This product guide was written by GearHungry Staff
Last Updated
October 11, 2018
GearHungry Staff
GearHungry Staff posts are a compilation of work by various members of our editorial team. We update old articles regularly to provide you the most current information. You can learn more about our staff
here
.
GearHungry may earn a small commission from affiliate links in this article.
Learn more
Yoga is one of the oldest exercise and fitness routines in the world. When performed correctly, it can improve your flexibility, posture and over all wellbeing.  It doesn't matter is you are a total beginner or a season pro. Almost anyone can do yoga because you only need to stretch to your own maximum ability. The right outfit can make the difference between a great yoga session and a mediocre one.  If you're aiming for great you're going to need a good pair of yoga shorts that will allow you to ease from one yoga pose into another with smooth, fluid motions.
Yoga shorts have been especially designed using exceptional materials to make your yoga workout a comfortable and rewarding experience. We've put together a selection of the best men's yoga shorts that are guaranteed to give you lots of comfort, support and flexibility without compromising on style. Our range includes a variety of different styles, fabrics and other features that will get you bending and stretching your way into even the toughest yoga classes.
The Best Mens Yoga Short
Crow Swerve Men's Yoga Shorts Odor-Resistant Inner Liner
Comfort is important when you are practicing yoga and these Yoga Crew Men's Swerve Shorts are the best choice when it comes to men's yoga apparel. All the seams and the waistband are flat so you won't get that uncomfortable bunching or digging into your skin. The material is soft and moves with your body and features an odor-resistant boxer brief style lining. These shorts are perfect for yoga and any other activity you get into. Be sure to also check out our list of the best yoga pants for more great items like this.
Key Features:
Outer material is soft and flexible and moves with your body
The short is lined with a non-abrasive, odor resistant, and secure boxer brief
Seams and waistband are flat creating a no bunch, no fuss practice
Designed by a male yogi/athlete for the male yogi/athlete
4-rth Transition Men's Yoga Shorts
Workout clothes should be lightweight and easy to wear, especially when it comes to practicing yoga. You'll love these 4-rth Men's Transition Yoga Shorts because they are incredibly light and comfortable. The material is made from sustainable Birch Tree wood so they will also please the environmentally friendly yogis. They allow maximum flexibility and the full range of movement so specific for yoga, but you can also wear them for a lot of other activities as well. With a great range of colors, you can have more than one pair for yoga and everyday wear. Be sure to combine this with a cool yoga mat from our list, for maximum performance.
Key Features:
Made from our Custom MODAL French-Terry fabric from the sustainable Birch Tree wood.
2×1 Rib "paneling" below waistband & down side of leg – allowing for incredible flexibility & range of motion!
Ideal for all Yoga styles & other sports as well
YogaAddict Men's Yoga Shorts Quick Dry
These form-fitting shorts are great as an all-around clothing item and are the ultimate in men's hot yoga shorts. YogaAddict Men's Yoga Shorts are incredibly comfortable and stretchy enough to accommodate any move you want to make during your active yoga routine. The quick-drying material not only caters to your comfort but also means you can get into very demanding exercises and not end up with sweaty, clingy shorts. Our handy guide to the best foam rollers features more great products like this.
Key Features:
Supremely comfortable, stretching with your every move
Stylish fit that can be worn as casual wear
Perfect for any Yoga style (Ashtanga, Bikram, Hot Yoga, Hatha), Pilates
Quick dry material. Allow to perform any pose easily
Made with the finest fabric – Body: 87% Nylon, 13% Spandex
YoungLA French Terry Solid Bodybuilding Men's Yoga Shorts
There's no reason you can't look cool during a session of yoga so why not get a pair of men's yoga shorts and stand out from the pack? These YoungLA Men's French Terry Workout Shorts come in a fun range of colors and patterns, yet are so comfortable you'll not only look great in your yoga class, you'll feel good too. They are breathable and absorbent which is perfect for active yoga and any other workout you engage in. They wash and wear incredibly well so get a few pairs and wear them every day at your yoga class, the gym, or going for a run.
Key Features:
Designed for intense workout
French terry men's gym shorts have ideal stretch for all types of workouts
Breathable and absorbent to keep you comfortable
Raw edges give the shorts a distinctive rugged look
Durable knit cotton fabric will withstand continuous intense training
Under Armour Men's Tech Graphic Shorts
Under Armour always delivers when it comes to top-quality sportswear. So, it's no surprise that their yoga shorts are some of the best. The Under Armour Men's Tech Graphic Shorts are towards the more expensive end of workout shorts but that buys you some of the best sports tech in the business. They're made a blend of polyester (87%) and elastane (13%) known as UA Tech Fabric. This material is quick drying, ultra soft, and feels natural against your skin. It wicks sweat away from your skin and allows you to get into the most difficult yoga positions without any discomfort (from your shorts, at least). 
Key Features:
Made from polyester (87%) & elastane (13%)
Elastic closure 
UA Tech fabric 
Quick-drying 
Internal drawcord 
Available in 21 colors 
Specification:
Brand

Under Armour

Model

1306443

Weight

5.29 ounces
Champion Men's Jersey Shorts
If you're looking for affordable sportswear, Champion is always a good brand to check out. They can't compete with the big brands (Adidas, Nike, etc) on performance but they almost always beat them on price. This pair of Champion Men's Jersey Short are absolutely ideal for yoga. They're made from soft materials (cotton and polyester) and offer plenty of room, allowing you to stretch into the most compromising yoga poses. Other features included a drawstring closure, Champion logo on the left leg, and two deep pockets. They're also available in four different colors, so you can find the perfect match for the rest of your outfit. 
Key Features:
Made from cotton and polyester 
Drawstring closure 
Logo on left leg 
Elastic waistband 
Side pockets 
Available in four colors 
Specification:
Brand

Champion

Model

85653

Weight

6.9 ounces
Amazon Essentials Men's 2-Pack Loose-Fit Performance Shorts
For yoga, you need shorts that give you room to move. The last thing you want is for your shorts to restrict your movement when you're trying to get into downward dog. The Amazon Essentials Loose-Fit Performance Shorts are perfect for the job. You get two in the pack, so you can always have a clean pair ready to go. They're made from 100% polyester, making them lightweight, durable, and breathable. They also wick moisture naturally, so they're suitable for hot yoga as well. Features include a drawstring closure, eight-inch inseam, and an elastic waistband. 
Key Features:
Made from 100% polyester 
Drawstring closure 
Moisture-wicking 
Closed-hole mesh 
Available in five colors 
Specification:
Brand

Amazon Essentials

Model

13215

Weight

9.59 ounces
Men's Yoga Shorts Buying Guide
How We Chose Our Selection of Yoga Shorts
Brand – When shopping for the best yoga clothes for men it's important to check the brands that specialize in this type of clothing. There are literally thousands of different types of sports gear available but when it comes to yoga it's important that the manufacturer understands how the body moves during the different routines. That is why we chose brands that do in fact focus in this area to ensure that the shorts guarantee comfort and flexibility no matter how strenuous or active the yoga routine may be.
Material – Cotton and other natural fibers are always popular choices in the production of yoga shorts but there is also a new revolution in durable and flexible materials. While cotton is a great, breathable material, it doesn't really allow for freedom of movement when it comes to yoga shorts. That's why we looked at a range of synthetic materials and synthetic-natural blends that move with the natural, yet demanding movements you find in yoga. We've still included some natural fiber blends for the environmentally conscious but our main focus has been on easy care, flexible materials.
Quality – The best yoga shorts are going to be put through a whole lot of abuse. When you put them through the whole range of yoga poses they are inevitably stretched and pulled in a whole lot of directions. If the routine is pretty strenuous they'll also get pretty sweaty so they'll see a lot of washing too. This makes quality a top priority. We chose yoga shorts that are durable, flexible and made from top quality materials so they will last you for as long as possible without losing shape and functionality no matter what you choose to do while wearing them.
Reviews – Past experiences with products are the best measure of how good that particular product us. Obviously, we can't try out every product first hand, but someone has. This makes reviews a vital tool when selecting men's yoga clothing, particularly the shorts which see the most movement. A large number of positive, independent reviews are a good indication of getting a great product. We searched through a large number of these reviews so we could be assured that the shorts we chose for our list would perform the way we all expect them to.
Price – When it comes to yoga apparel, you pretty much get what you pay for. That doesn't mean you need to spend a fortune to get a good pair of shorts for yoga. When considering the price for our selection, we chose what we believe to be value for money for every budget. Of course, we also chose a few with added features that are definitely worth spending a little extra.
Features to Look For In Yoga Shorts
Fit – Traditionally, yoga clothes were very much on the loose side. This generally works fine for pants and tops, but it's not so good when it comes to shorts. Form-fitting or tight shorts are fine as long as the material is breathable and stretchy. But they also need to fit snugly for support. While a little bit of looseness is fine, if yoga shorts are too loose they can gather and bunch up around the groin area making some yoga positions uncomfortable.  Find a fit that you are comfortable in. Whether they are a touch loose or body hugging, the important thing is that you are comfortable and that you can get through an entire yoga class with relative ease.
Length – Yoga shorts for men come in every length you can think of so the type you choose will depend entirely on your personal preferences. Some men prefer mid-thigh, others just above the knees, while others like them even longer. When considering length, you should also look at the fit. If you choose a tight fit, the length is generally irrelevant. The most popular length seems to be mid-thigh but to find the best for you, it's best to try on a few different lengths to see which ones you feel the most comfortable in.
Liner – When looking at the range of male yoga clothes, shorts probably rank in the highest must-haves. Depending on the style, the shorts you choose may come with an inner lining. This liner is usually designed to offer support when the shorts themselves are looser. With technological advances, these liners are water resistant to keep you dry no matter how much you sweat. The other feature to look for in a liner is odor resistance. Fortunately, this problem has also been solved and many yoga shorts come with liners that wick away moisture so that the groin area stays quite dry. This inhibits the growth of odor-producing microbes keeping you smelling and feeling fresh. The fabric itself should also be soft and stretchy offering optimal comfort.
Versatility – Very few people will buy any type of sporting apparel for just that sport. Where shorts are concerned, we have a tendency to wear them when engaging in other sporting activities, social settings and just lounging around. A good versatile pair of shorts will take you anywhere. Obviously, as you may initially purchase them for yoga, but that doesn't mean you don't want to follow a yoga class with a jog around the local park.  The best yoga shorts will be the ones that don't exactly look like yoga shorts so you will get plenty of use out of them.
Pockets – Let's face it. Apart from sports bags, men just don't like carrying around a lot of stuff. When heading towards your yoga class, the gym or a barbecue at the beach you want to be able to stash your keys and phone in your pocket. The pocket should be deep enough so that your personal items won't accidentally fall out during physical activity without being too obvious. If all you are doing is standing yoga poses, jogging or hanging out with friends, pockets are a must. Just remember that when you start doing floor poses you will most likely need to take your items out of your pocket to avoid discomfort.
Compression – For periods of strenuous or prolonged exercise, compression style yoga shorts can minimize that not so nice feeling of muscle fatigue. The fabric in compression yoga shorts is a little denser than usual but is still quite stretchy and flexible. This allows you to extend your stretches and poses to the max while supporting your muscles and joints. This will do wonders in avoiding muscle strain and with your muscles held in place, you'll find aligning your body through various yoga positions much simpler and more effective.
Features – Men's yoga wear, particularly the shorts are so much more than just an item of clothing so the better ones come with a number of features. One of the more popular features generally comes down to the types of materials used. The materials need to be durable and flexible for comfort and maximum range of movement.  While most are synthetic, there are some that are blended with natural fibers.  Another key feature to look for is moisture wicking technology that has the ability to keep you dry no matter how much you sweat during your rigorous your workout routine. Then too, you want adequate support to give your muscles and joints a bit of a boost during your yoga routine.  Then too you need to consider versatility and the quality. It all comes down to what you like and fortunately, you will have a lot to choose from.
Men's Yoga Shorts FAQ
Q: What are yoga shorts?
A: Yoga shorts are simply shorts that are usually worn during a yoga routine. Like their longer counterparts, yoga pants, these shorts have been especially designed from lightweight, durable materials with incredible stretching properties. The main purpose of the shorts is to provide the yogi comfort, support and a full range of movement during yoga practice.  The shorts themselves can vary from figure-hugging shorts that resemble bike shorts to slightly looser cuts that look like everyday shorts. They are also available in a range of lengths to suit all personal preferences.
Q: What to wear to yoga class?
A: You don't need a lot of clothing to wear to a yoga class. A good quality pair of comfortable yoga shorts should be the first thing on your list, Yoga pants are also perfectly fine, particularly in cooler weather. Then you also need a good quality t-shirt or tank top. This too needs to be made from breathable materials that can be similar to those that went into making the shorts, but any natural fiber such as cotton are fine as well. The top should fit snugly. If it is too tight it can restrict your movements, however, if it is too loose, you may find it hanging over your head when you are performing the downward dog pose.
Some yoga studios provide yoga mats for their clientele but you may still prefer to take your own. You will also need a towel and perhaps a tracksuit top for the trip to yoga class and back. Don't forget to bring some water. This is particularly important for the more active yoga sessions.
Q: What are the best materials for yoga shorts?
A: There are so many different fabrics and materials that are used in making workout clothes but when it comes to yoga, the best materials feature nylon and polyester blends, sweat-wicking dri-fit fabrics, compression fabrics. Spandex, Lycra and a range of natural blended fibers as well. All of these materials have been especially selected and some even designed, especially for the intense stretching involved in yoga while offering superior comfort and support for the wearer. The best of these materials are also breathable to keep you cool during your yoga workout but also durable enough to withstand the dynamics involved in active yoga.
Q: Should I choose loose or tight shorts for yoga?
A: The choice between loose or tight yoga shorts is a very personal choice. Some yogis prefer comfortable loose clothing, while others like body-hugging shorts. First and foremost, comfort should be the first consideration. A lot will also depend on where you go to yoga classes. Some of your fellow yogis may not appreciate seeing tight bulges every time you stretch out. This is where a loose, but not too loose, a pair of shorts will be more pleasing and less distracting. If you prefer to do your yoga routine at home, then the tightness of the shorts is not going to be much of an issue. Fortunately, even some of the tighter yoga shorts are made from thick, but lightweight fabric so modesty can be preserved.
Conclusion
Yoga is all about finding balance and harmony for your mind, body and soul but it's also an amazing way to get fit and firm up a  few of those flabby muscles. It can help strengthen your core muscles as pretty much any other problem area on your body. All the gentle bending and stretching also serve to massage your internal organs which, in turn, is a fantastic way to improve your overall health.
Take your health and wellbeing seriously and choose the best yoga shorts for men from our great selection. All of the shorts we have featured have been designed to help you get the absolute best out of your yoga routine, but you need to focus on your breathing and body alignment and not on the clock. A great pair of shorts will give you incredible movement and flexibility. They will be durable, stretchy and give you remarkable comfort in and out of yoga class.
Sign Up Now
GET THE VERY BEST OF GEARHUNGRY STRAIGHT TO YOUR INBOX