Best Yoga Straps In 2022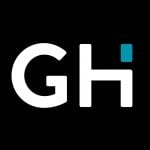 This product guide was written by GearHungry Staff
Last Updated
April 2, 2020
GearHungry Staff
GearHungry Staff posts are a compilation of work by various members of our editorial team. We update old articles regularly to provide you the most current information. You can learn more about our staff
here
.
GearHungry may earn a small commission from affiliate links in this article.
Learn more
The best yoga straps are a fantastic addition to your daily (or just yearly) yoga routine. If you've ever tried yoga before, you understand how complicated it can be, especially if you're not used to how it expects your body to bend and twist, and this puts many people off pursuing the activity more seriously.
However, with yoga straps, both budding and experienced yogi can find their perfect pose. Yoga straps help to minimize the risk of injuries, while also allowing greater flexibility and range of motion. If you're using yoga to help recover from injuries, they are also fantastic for assisting with muscle recovery.
Whether you need to get back to your best or need a little extra confidence at the start of your yoga journey, these yoga straps are just what you need. Durable, reliable, versatile, and affordable, you'll finally get to see what all the fuss is about, and you'll feel better for it, too.
The Best Yoga Strap
OPTP The Original Stretch Out Strap
Our top pick for the best yoga straps are the durable and long-lasting OPTP The Original Stretch Out Strap. This nylon-constructed strap provides superb support for a range of different poses and stretches, and it is suitable for both experienced yogi and those just getting started. It measures over six feet, and there are also 10 individual foot and hand loops to provide better support. These in particular are ideal for beginners, as it prevents injury and muscle strains by trying to do more than your ability allows.
The strap helps improve flexibility and range of motion, and it's also fantastic for rehabbing injuries. If you're still concerned about how to use it and get the most from it, the strap comes with an instructional exercise book to help you get to grips with the finer strategies when learning how to use your new yoga strap and get the best benefits from it. 
Key Features:
Instructional exercise book included
6'4" woven nylon strap
Versatile
10 individual foot and hand loops
Improves flexibility and range of motion
Enhances muscle recovery
Durable and long-lasting
Specification:
Brand

OPTP

Model

440

Weight

4 Ounces
Pete's Choice Adjustable Yoga Exercise Straps
The Pete's Choice Adjustable Yoga Exercise Strap is available for you to buy in either a pack of 2 or a pack of 5, which is perfect for both individual yogi or anyone who's part of a group and wants to provide everyone the perfect support the next time you meet at the studio. The 8 foot strap boasts a variety of purposes, and it's not only excellent for support but also stretching and plenty of different yoga poses. You can also use it for activities other than yoga, and it's a superb option to help recover from injuries, complete outdoor workouts, and use in your physical therapy sessions.
The thick and reinforced cotton will last a long time, and it's also suitable for all users no matter their skill level. It doesn't have loops like other options might, but the adjustable D-ring still allows you to create a loop-like style for different lengths. If you're not sure how to use it, you'll get a bonus ebook free to help you get to grips with everything. 
Key Features:
Pack of 2 or pack of 5
8-foot strap
Multipurpose
Thick reinforced cotton
Suitable for all users
Adjustable d-ring
Bonus e-book
Specification:
Brand

Pete's Choice

Model

FEI-F09

Weight

8 Ounces
Tumaz Yoga Strap Stretch Bands
With 17 colors to choose from and three sizes for you to buy, the Tumaz Yoga Strap Stretch Band is one of the most versatile choices you can find. You can purchase a 6 foot, 8 foot, or 10-foot strap to best suit your needs, while the multiple colors make it an excellent gift for someone who likes to stand out from others during their yoga sessions.
At 2.55mm thickness, it's designed to last and prevent fraying or damage, even after everyday use. This is further encouraged by its ability to withstand over 1 ton maximum load, do you can feel confident and secure whenever you strap yourself in. The adjustable D-ring offers versatility, too, and with this, you can adapt the strap to best suit whichever pose you need to do with excellent support without overexerting yourself and getting injured. This helps to provide stability even if you're famously not that steady on your feet, and it can also increase your flexibility, so maybe one day you'll finally manage to touch your toes. One can only hope.
Key Features:
Adjustable D-ring
17 colors
3 sizes
2.55mm thickness
Over 1-ton maximum load
Provides stability
Increases flexibility
Specification:
Brand

Tumaz

Model

B07BMQP73X

Weight

5.6 Ounces
If you're looking for yoga straps with the best value on the market, the REEHUT Yoga Strap is the choice for you. Not only are they affordable, but they are also effective, supportive, and endlessly versatile. Available in 7 colors and 3 sizes (6, 8, 10 feet), it offers something for everybody, regardless of how far along they are in their yoga journey.
The adjustable D-ring is stable and secure, and you can thread the strap through to create your own little loop that will support your feet, ankles, legs or arms when trying new poses for the first time. Along with a sturdy D-ring, the polyester cotton strap itself is reliable, while also being lightweight and easily portable so you can throw it in your bag without feeling weighed down when on the move. It's comfortable to grip to ensure an uninterrupted session with no abrasions, but if you're not completely satisfied with it, there is a 30-day replacement policy should you need it.
Key Features:
7 colors
3 sizes
Adjustable D-ring buckle
Sturdy polyester cotton
30-day replacement policy
Lightweight and portable
Comfortable
Specification:
Brand

REEHUT

Model

B07TCHB776

Weight

3.5 Ounces
Sometimes, the name of the brand is all you need to be convinced that a product is for you, and the Clever Yoga Leg Straps is one of those times. It is available in 7 colors and two sizes, so you can choose from the standard 8-foot strap or the extra-long 10 foot option, depending on your needs.
The adjustable D-ring helps you find the perfect style to suit your yoga session, and the durable strap is comfortable to hold and easy to manipulate however you need. It is flexible to ensure easy poses and stretches regardless of how bad your flexibility might be right now. The non-slip nylon cotton also keeps you safe from accidental slips or awkward pulls that could cause an injury. It's 100% non-toxic, so you're guaranteed safety and considering it is such an easy strap to use, it's perfect for all yogi levels. You'll start seeing the benefits in no time and become a yogi pro soon enough.
Key Features:
7 colors
2 sizes
Adjustable D-ring
Durable
Non-slip flexibility
100% non-toxic
Suitable for all levels
Specification:
Brand

Clever Yoga

Model

B00XB0DVJS

Weight

5 Ounces
SANKUU Multi Loop Yoga Strap
The SANKUU Multi Loop Yoga Strap is an easy to use and affordable choice and while it doesn't have the adjustable D-ring, the stitched-in loops are just as good, and they may even be easier to use, especially for beginners.
There are 5 colors available, and the strap itself measures 8 feet long with 12 individual loops running up the strap, and these are sturdy and durable to keep feet and hands firmly in place to ensure you perfect each pose, especially the ones you've been struggling with. The double nylon construction feels sturdy, too, and it's also wonderfully versatile, and you can use it for pre-working stretches and muscle recovery, so it's useful even if you're not a yoga enthusiast. It's easy to use and provides optimal resistance and stability to help you through even the most challenging poses in your yoga repertoire. The thick material is reliable, and the stitching is something you can trust, so no matter your skill level, you'll use this yoga strap with confidence.
Key Features:
5 colors
12 loops
Durable nylon construction
Portable
Easy to use
8 feet long
Optimal resistance and stability
Specification:
Brand

SANKUU

Model

B07H4LXTZV

Weight

6.4 Ounces
Our premium choice is the excellent Manduka Align Yoga Strap which is available in 4 colors and 2 sizes, so you can find the right strap to match your yoga gear and choose whether you need an 8 foot or 10 foot option. Eight feet is the standard, but if you've been blessed with height, the 10 foot option will provide greater support and increased comfort.
It's lightweight so you won't notice it in the bottom of your gym bag, but aside from carrying convenience, this also makes it easy to twist and stretch and maneuver to find the perfect pose regardless of skill level. It comes with a soft but firm grip, too, and the non-slip design ensures excellent stability when attempting more challenging poses. The end ring is not the D-shape like other options but instead more of a standard rectangle. This doesn't change how effective it is, though, and you can still trust it to keep you steady with a non-loosening design that provide confidence with every pose, stretch, and plant. 
Key Features:
4 colors
2 sizes
Lightweight
Soft and firm grip
Eco-friendly construction
Non-slip design
Non-loosening
Specification:
Brand

Manduka

Model

B078K93XVZ

Weight

5.8 Ounces
With 11 loops and available in 3 colors, the A AZURLIFE Stretch Strap is an excellent and versatile choice for a variety of activities and applications. While it's primarily a yoga strap, it's also fantastic for recovering through physical therapy, and can also assist with dance, pilates, and hamstring strength training to give you the edge. It offers dual-material construction, which makes the strap extra thick and therefore extra durable. This mixture of materials also provide gripping support to help you hold the pose for longer without pain or slipping. The strap is also compact, which makes it easy to carry and easy to store. It's not as long as other options, it only measures 5.5 feet, but this is still useful enough and versatility makes up for it.
Also included is a handy instructional booklet, which can help you get to grips with the most popular yoga poses and also offer tips on how to ease yourself into more complicated poses and stretches. If you've had a yoga session or two before, you won't need this, but it could be invaluable for beginners.
Key Features:
3 colors
11 loops
Dual material construction
Extra thick and durable
Versatile
Compact
Non-slip rubber pad
Specification:
Brand

A AZURELIFE

Model

B07MMTZPQ7

Weight

8 Ounces
The Gaiam Yoga Straps are out final pick for today and this option is another that's available in multiple sizes to help both experts and beginners, the tall and the short, and those who need a yoga strap for a little more than just yoga. The design helps you to sustain poses for longer, which will have a positive effect on your fitness, balance, and flexibility. The strap is 1.5" wide, which provides enough surface area for easy gripping but also means it won't feel too bulky in your backpack, nor too difficult to grip if you have small hands.
The easy-release cinch buckle is an excellent feature, and this provides a level of safety that others don't. We're all prone to thinking we can do more than our bodies are capable of, and this cinch will help prevent injuries brought on by our own hubris.
Key Features:
3 sizes
3 colors
Sustains poses for longer
1.5" wide
Easy-release cinch buckle
Durable fabric
Easily to store and carry
Specification:
Brand

Gaiam

Model

B00A3Q46LA

Weight

4 Ounces
Yoga Strap Buying Guide & FAQ
How We Chose Our Selection Of Yoga Straps
As with all of our product buying guides, we strive to find only the best and most effective products around. How do we do this? By using our tried and tested selection method, of course. Here's the method behind the madness.
Brand - We love all types of brands, which is why you'll find a wide range of them any of our selections. With yoga straps, we understand there are plenty of excellent brands putting out superb products, and this factored into making our selection.
The brands we chose all boast excellent quality, spectacular durability, and fantastic comfort to ensure that no matter which option you end up going for, you can do so with confidence.
Price - The good news is that yoga straps are not that expensive, and you can get an array of options to choose from without breaking the bank. However, because everything is so affordable, it's difficult to decide which is really the best one for you. What a convenient conundrum to have.
When making our selection, we kept this in mind and searched for and selected yoga straps which balanced affordability with the excellent quality so that if the strap you pick fits into your budget, you'll be left satisfied either way.
Reviews - Reviews are our favorite part of the selection process. They give us the information we need that isn't available from reading product descriptions. Through these reviews, we're able to narrow down our selection from a massively long list to the 10 excellent products you see above.
These reviews give us everything we need to know. They help us understand how a product performs a week, a month, and even a year after purchase. We wish we had the time to dive this deep into our research ourselves, but we want to recommend these products to you as soon as we can, and reviews allow us to do just that.
Features To Look For In Yoga Straps
When deciding which of the best yoga straps are the ideal ones for you to bring into your home yoga studio, take a look at these essential features to consider and guarantee you find the perfect strap for you and your needs.
Quality - Considering the amount of pulling, twisting, and stretching involved with yoga straps, you want them to be as high quality as possible. This quality comes in many forms. The straps need to be comfortable but they also need to do their job, otherwise you may as well just stick to using a length or rope and hope for the best.
High quality is always something you need to consider when purchasing any product, but when it's something such as yoga, which can lead to injuries if you're not careful and using low-quality products, it's even more important.
Material - A reliable material can be the difference between an excellent yoga strap and one that's not even worth looking at. Yoga strap mostly use nylon for the main strap while elasticated cotton is popular for loops that make it a more versatile yoga accessory. When searching for the perfect yoga strap for you or your yoga loving friend, it's important to keep this in mind.
You should also think about the D-ring, which will be some kind of metal. This ring will allow for easy and secure threading of the strap to customize it so you can pull off those poses that so far have eluded you for far too long.
Durability - You hope that anything you buy will be durable, especially if you spend a lot of money on it. While yoga straps are not expensive, you still need this durability to ensure you get plenty of consistent use out of it. The material will have something to do with this, and you can trust nylon to survive hundreds, if not thousands of yoga sessions.
It's also useful to think about stitching. This keeps the D-ring and loops in place and prevents fraying. With this excellent durability, you'll never need to buy another yoga strap again, unless you want to buy one for your friends, that is.
Yoga Strap FAQ
Q: What is a yoga strap?
A: A yoga strap is an accessory used for, you guessed it, yoga. It helps to improve balance and stability as well as help achieve poses and stretches that you might not be able to do unassisted right now.
With a yoga strap, you can enhance your range of motion and flexibility. Some yoga straps come with loops attached along the length of the strap, which you can use for your hands and feet, depending on the pose. The purpose of these loops is to gradually work your way up until you achieve the desired flexibility.
Yoga straps are suitable for all levels, but beginners may get the most benefit from them, and it could help them kick-start their yoga journey with less stopping and starting. The increased confidence that a yoga strap provides allows them to achieve better results with every stretch and pose, feeling better after every session.
Sources:
10 Ways to Use the Yoga Strap (With Photos) - Do You Yoga
Sign Up Now
GET THE VERY BEST OF GEARHUNGRY STRAIGHT TO YOUR INBOX