Best Ab Machines in 2022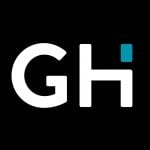 This product guide was written by GearHungry Staff
Last Updated
October 18, 2018
GearHungry Staff
GearHungry Staff posts are a compilation of work by various members of our editorial team. We update old articles regularly to provide you the most current information. You can learn more about our staff
here
.
GearHungry may earn a small commission from affiliate links in this article.
Learn more
'Yeah I have a six-pack, a six-pack of beer!' Ah, a classic joke that many dudes use to justify why their lack of motivation for working hard to get ripped, washboard abs. Just because we joke doesn't mean we don't think it'd be nice to torch that fat, we just don't have the time or the patience. Of course, we're wrong. We do have the time, and it's never been easier to work on our abs without needing to head to the gym every day. With abdominal exercise equipment, you can bring the gym to you and just 15 minutes a day will give you results in no time. So, if the allure of sharp abs is too much to resist, check out our choices for the best abs machines, and achieve that ripped body you've always craved, with plenty of time until the summer rolls back around.
The Best Ab Machine
Perfect Fitness Ab Machine Carver Pro Roller
Coming in at first place the best ab machine, the Perfect Fitness Ab Carver Pro Roller is designed to smash your core workout in an effective and (mostly, because no pain no gain) comfortable way. Its extra-wide tread provides excellent stability, while the built-in resistance gets you working hard.
Also included is the ability to download workout plans, which makes it great for beginners and can get you started on the right path. It's not too big, either, so you can keep it out in the open for quick and convenient workouts whenever the need strikes you. Soon, you'll be seeing the results you need and that need will become more like an addiction, just don't strain your stomach smashing it all day long. Everything in moderation, after all. Be sure to also check out our list of the best medicine balls for more great items like this.
Key Features:
Built-in resistance and ergonomic handles
Interior kinetic engine
Ultra-wide wheel tread
Includes high-density foam kneepad
Specification:
Brand

Perfect Fitness

Model

31042

Weight

0.96 ounces
Downloaded workout plan included
Convenient for consistent workouts
Comfortable and effective
Resistance sometimes needs resetting during a workout
In terms of value, this Fitnessery Ab Machine will do an excellent job without worrying about adding a bunch of features that you might not even use. If you're just looking to build a stronger core, then this is one of the best options for you, while not causing you to spend a fortune on advanced equipment.
Made from strong, durable materials, it's built to last, while you'll also be comfortable during your workout, with extra-comfortable handles and smooth operation to make this one of the simplest rolling machines that you can find. For now, you'll also be gifted to three free gifts, including a knee pad for extra comfort and two e-books that can help maximize your approach to better health, and make everything feel much easier. If you are looking to upgrade your fitness equipment, then make sure you read our adjustable dumbbells review.
Key Features:
Three free bonus gifts
Made of durable stainless steel
High-value gifts
Ergonomically designed knee mat
Specification:
Brand

Fitnessery

Model

SG_B00ZPAWV5C_US

Weight

1.52 pounds
Saves money on a gym membership
Provided e-books give you vital info on health and nutrition
Ergonomic design for maximum comfort
Handles could have better grip squish
EnterSports Ab Roller Wheel
The EnterSports Ab Roller Wheel is one of the best ways to get rock-hard abs. This high-quality ab machine comes with a bunch of bonus items that will help you sculpt your abs but we'll get to them in a minute. First, let's take a look at the ab roller itself. One of the most important features is the extra-wide wheel. At 3.2-inches wide, it's twice as wide as a lot of the ab rollers on the market and this makes it much more stable. This is crucial because it allows you to focus on your form, rather than worrying about your balance. It has a maximum weight capacity of 600 pounds, thanks to the stainless steel bar that runs through the center. The wheel is made from non-slip TPR, designed to be soft on carpets and hard floors to avoid damage. Plus, it has comfortable and durable PVC handles. 
Now, the extras. You get an extra-thick foam knee pad, which stops your knees from getting sore when you're working on a hard floor. You also get two premium resistance bands to use in conjunction with the ab roller to provide a more intense workout. And, as if that's not enough, it comes with two push-up bars, so you can do extra work on your core muscles. If you're serious about getting a washboard stomach, the EnterSports Ab Roller Wheel is the product for you. You may also like some of these amazing under desk treadmills from our list, so check them out.
Key Features:
Extra-wide – 3.2" 
Made from stainless steel, TPR, and PVC 
Comes with a knee pad, push-up bars, and resistance bands 
Maximum weight capacity – 600lbs 
Specification:
Brand

EnterSports

Weight

3.7 pounds
Extra width makes it stable 
Comes with awesome accessories 
High-quality materials 
Requires assembly 
Some issues with customer service 
Cap Barbell Adult Ab Machine
Any type of sit-up exercise equipment is a great tool for maximizing your workout range without breaking the bank on fancy gym gear or gym fees. Designed for all sexes, Cap Barbell Adult Ab Machine has a sturdy frame that's incredibly ergonomic, which will benefit you and reduce back and neck strain that you might suffer from using other machines.
It's also super easy to put together, so you can take your first step towards a stronger core within minutes of its arrival. For added comfort, the headrest is cushioned to give you better support and make the whole thing much more enjoyable. Be sure to combine this with cool foam rollers from our list.
Key Features:
Convenience easy assembly
Durable sturdy, ergonomic design
Cushioned headrest for support
Made of durable steel construction
Specification:
Brand

CAP Barbell

Model

HHC-CB4

Weight

5 pounds
Quick assembly in just minutes
Comfortable size to suit everybody
Simple to use
Quite basic for some
Headrest feels a bit cheap
Wonder Core Smart Fitness Ab Machine
A stomach exercise machine that will help with toning the whole body as well, the Wonder Core Smart Fitness Equipment gives you the chance to target a variety of muscle groups for a well-rounded workout and ensure that nothing gets missed as you strive towards a more toned physique. It comes with adjustable resistance so you can switch it up during your routine, and provides an exercise DVD for you to follow while you get used to it.
The Wonder Core also supplied a fitness guide to give you advice on how to get the best results, while it's comfortable on the neck, back, shoulders so you won't feel that sting of dread just thinking about using it. Delivered fully assembled, you can get straight to work, and you might find it so helpful that you'll never stop. For more great fitness products, check out our guide to the best resistance bands.
Key Features:
Provides whole body toning
Ability to target a variety of muscle groups
Adjustable dual resistance
Exercise DVD and Fitness Guide included
Specification:
Brand

Wonder Core

Model

9555

Weight

14.77 pounds
Protects from aching neck during crunches and sit-ups
Easily foldable for storage
Ideal for use when watching TV or listening to music
Not suitable for already-athletic people
Perfect Fitness Crunch Ab Machine
Even though it sounds like a healthy(ish) breakfast cereal, the Perfect Fitness Crunch machine does a whole lot more than a morning bowl ever could. It's been designed to provide comfort and results for your workout by reducing head and neck strain thanks to padded handles and a mesh head support system that you'll only find here.
For a balanced and well-rounded workout, it acts as a multifunctional machine, allowing you to crunch, sit, twist and push so you work out as many muscles as possible. So you don't feel intimidated, it will be as effective for beginners as it would be for those who've been doing this for years, so you can feel like a pro in a matter of days. Love this product? Check out our review of the best battle ropes for our top picks.
Key Features:
Brings comfort and effectiveness to your workout
Multifunctional for versatile exercises
Reduces strain on head and neck
Ideal for a range of fitness levels
Specification:
Brand

Perfect Fitness

Model

31125

Weight

6.9 pounds
Easy to use
Works well on a variety of surfaces, including uneven ground
Perfect for quick, convenient workouts
If you want abs that you can grate cheese on, you need the Bssay Ab Roller. At 3.7" wide, it's much wider than most ab rollers out there on the market and that makes it steadier. It can handle up to 600 pounds of weight without wobbling, which allows for unrestricted movement and better exercise. If you're a big guy, the Bssay Ab Roller will let you work on your abs confidently. 
Made from stainless steel non-slip TPR, and durable PVC, this is a super-tough ab machine. It also won't cause any damage to your carpet or wood floor, which is a problem we've come across in cheaper ab machines. This extra-wide ab roller comes with free resistance bands, so you can steadily up the intensity of your ab exercises until every rep burns. Plus, you get a bonus knee pad thrown in as well. 
Key Features:
Extra-wide – 3.7-inch 
Made from stainless steel, TPR, and PVC 
Maximum weight – 600lbs 
Free resistance bands and knee pad
Specification:
Brand

Bssay

Weight

1.3 pounds
Extra width makes it steady 
Doesn't damage floors 
Comes with bonus gifts
You have to assemble it yourself
Vinsguir Ab Roller for Abs Workout
The Vinsguir Ab Roller is one of the smaller ab machines on this list. At just 6.29-inches high and 3.12-inches wide, it feels much smaller than some of the other ab rollers we've featured. However, don't let that put you off because it still has an impressive maximum weight limit of 440lbs. It's also one of the most competitively priced ab rollers on the market, making it an excellent choice for anyone who wants to try out this product without investing a lot of money. 
The Vinsguir Ab Roller has an EVA rubber cotton handle for added comfort. The wheel is covered in TRP rubber, so it doesn't mark your floors. And, it has high-strength stainless steel shafts, which allow it to take a lot of weight. Plus, it comes with a free rubber mat, so you don't damage your knees when you're working out.
Key Features:
3.12-inches wide 
Made from stainless steel, TPR, and EVA 
Maximum weight limit – 440lbs 
Free rubber mat 
30-day no-hassle return
Specification:
Brand

Vinsguir

Weight

1.4 pounds
Great for people with smaller hands 
High-quality construction 
Comes with free rubber mat
Fitness Invention Ab Roller Wheel
Next up, we've got the Fitness Invention Ab Roller Wheel. This ab machine is the perfect way to get rock-solid abs, as long as you're willing to put the time in. When you get it out of the box, you'll notice the high-quality construction. It has high-strength stainless-steel bars, which gives it an impressive maximum weight capacity of 600lbs, so anyone can use it confidently. The actual wheel is made from non-slip rubber and the handles are covered with a comfortable foam material. The other great thing about the Fitness Invention Ab Roller Wheel is that you get a high-end skipping rope, thrown in for free. This allows you to work on your cardio as well as building your ab muscles, so you'll have a perfect washboard in no time.
Key Features:
Maximum weight capacity – 600lbs 
Made from stainless steel, foam, and non-slip rubber
Free skipping rope and knee pad included 
Money-back guarantee 
Specification:
Brand

Fitness Invention

Weight

2.2 pounds
High weight capacity 
High-quality construction 
Comes with a free skipping rope 
Some reports of used products arriving 
Ab Machine Buying Guide
Types of Equipment To Train Abs
Depending on your situation, available space and goals you can select a different ab workout machine to suit you. These include:
Ab Rollers / Gliders
Sit up Frames
Exercise Benches
Battle Ropes
Hanging Leg Raise
Some of these will require you to be at the gym, but others are easy to do at home with home gym equipment, so approach them however you like. Of course, not everyone will find benefits with each piece of equipment, so test some out and see which ones work best for you.
Benefits of Using an Ab Machine
Apart from getting absolutely ripped, there are a whole host of benefits to using an ab machine.
Better Sports Performance - From an ab machine you can get a stabilized core, which is excellent in helping improve your sports performance like you're a whole new man. Sports such as basketball, football, and soccer rely on you using your limbs to move, shoot and tackle, and having a strong and stable core will help improve the force in which you attempt these, making you king of the field.
Reduces Lower Back Pain - Increased core strength will make it easier to lift things, lean down, and sit properly at your desk. This is because it helps to reduce your lower back pain, making things that should be easy actually easy.
Improves Posture - If you often feel like you're slouching and you feel this sharp pain in your neck and shoulders, you probably have poor posture. Improving your core through an ab workout machine will reduce the compression you put on certain parts of the body, make you sit and stand straighter, and generally make you feel one hundred times better.
Better Breathing - The diaphragm and intercostals are directly related to your core. Thanks to your ab machine, you'll manage to strengthen your core to allow you to breathe better.
Slimming Down - The ravages of time will plump up even the most fitness-focused dude, but you can prevent this for as long as possible by using an ab machine to keep your core strong and your waistline slim.
Essential Tips When Training Abs
You can't just dive into ab training without first knowing how to get the most out of it, but that's why we're here to give you a helping hand.
Switch up your workout every 4 - 6 weeks so you don't get bored and also help you target all of the abdominal muscles.
Include cardiovascular exercise to burn off stored calories and get rid of the layer of fat that's covering your abs.
Indulge in resistance training to help burn a greater amount of calories than you would with mere ab-only training.
Ensure a proper diet to increase the chances of getting chiseled abs as no matter how hard you try, you can't work out a bad diet.
Don't be afraid to ask for advice from people with more experience if you're having difficulties, it only takes a second to learn some new information and maybe make some new friends!
5 Steps To Help Strengthen Your Core
Strengthening your core doesn't happen overnight, so don't be alarmed if you don't see any desired results straight away. If you've been working on your core for a while and still aren't seeing the results you want, try out these steps and see if you can't turn your fortunes around.
1. Making the Time
Any kind of exercise is useless if you don't make the time to do it. We all know how difficult it can be to find the motivation to workout, and some days you can't help but miss out on exercising, but with how convenient abs workout machines can be, there's really no excuse for not getting at least some in during the day.
Due to the easy nature of a quick core workout, you can do this when watching the TV, during commercials or instead of playing on your phone after work. If you feel like you'll struggle to remember to do this, then be sure to keep the machine within your view instead of collecting dust in the closet, at the very least the guilt of not using it will motivate you to get a quick workout in.
2. Learn How It's Done
Nobody wants to be that guy who is using a machine improperly. We don't want to be like that at the gym, and we don't want to be like that at home. The only problem with this is that at the gym, a good Samaritan will be able to give you advice on what you're doing wrong, whereas at home you're all on your own.
Except you're not. The internet might have given more idiots cause to spout their nonsense opinions on a daily basis, but it's also full of incredibly useful information that you'd have had to go on odyssey's of knowledge to discover not too long ago. If you want to get the best results from your ab machine, then using video tutorials online can save you a lot of aches, pains, and embarrassment, and help you get washboard abs in no time at all.
3. Variety is the Spice of Life
A lot of people find a workout that feels good, gives results, and (after a while) doesn't hurt for three days after doing it. This is great, and it's cool that they've found something that works for them, but relying on one single routine can have detrimental effects on other parts of the body. We've all seen those possibly photoshopped, possibly not photographs of dudes who's spent far too long working on their biceps and no time at all anywhere else, and we all know how ridiculous they look. Do you want to be that guy? Of course, you don't.
To avoid this, it's crucial that you do mix up your core workouts when you can. This will provide you with a much more well-rounded workout and ensure you're focusing on different parts of the body as frequently as possible. By doing this, you eliminate the possibility of looking like a cack-handed caricature and instead more like someone who knows what they're doing. So what else can you do?
4. Dead Bugs
We're not suggesting you go around picking up recently (or not so recently) deceased insects from around the house and gorging on them, although they are a good source of protein, instead, it's a type of core workout that can be used to complement your machine and planking routine.
The Dead Bugs position is achieved by lying flat on your back with your arms straight out and knees bent at a 90-degree angle with your calves facing parallel to the floor. From here, you move one arm up and the opposite leg down, with the heel tapping against the floor all while being sure that you don't arch your back. Repeat the process by alternating between left legs and right leg. You'll know you've got it right because you'll look just like a dead bug.
5. Planking
Planking is perhaps the best way to improve your core without using a machine, and it's an ideal way to add a slice of variety to your core workouts. The majority of advice you'll see about improving your core will no doubt mention planking at some point, so it would be irresponsible to your burgeoning abs to ignore it.
It's also a super simple little addition. All you need to do is lie in an almost sit up position on your forearms and keep a straight back for as long as you feel is necessary, but the typical limit is between 20 and 60 seconds if you can manage that. Of course, this isn't a set-in-stone rule, and you can try half planks as well if you're still getting to grips with this whole workout thing if that'll be easier for now.
Safety Tips When Training Abs
As with all kinds of workouts, you can't just dive in without first understanding how to stay safe to prevent injury to you or other people.
Don't Arch Your Back
Arching your back is a big no-no during core workouts. Finding the proper form and ensuring that you stick to it is crucial for your workouts to be effective. If you arch your back, you end up putting an unnecessary and useless strain on other muscles, which increases the chance of your hurting yourself, putting you right back to square one.
Relax Your Muscles
If you're feeling a strain on the neck during sit-ups or other core workouts, you can press your tongue onto the roof of your mouth. This is done to help your neck and throat muscles relax and eases the tension, giving you a more comfortable workout. Weird? Yes. Effective? Also yes!
Don't Overtrain
We know how addicting it can be to get the best body once you start seeing the results you want, but overtraining is just as bad for you as not training at all. When working on improving your abs, you should only focus on them 2 to 4 times per week. This is sufficient enough to develop abs that you so desperately crave, and any more could result in a lot of discomfort that might drive you towards skipping the workout because no one can do anything in that kind of condition.
Be Mindful of Others
If you're at the gym, then you'll need to take care not to interfere with other people's workouts and ensure that wipe down any surfaces once you leave them, return weights, and generally be a decent human being. No one likes that guy who doesn't think about other people, especially not at the gym.
Sources
Men's Top 7 Ab Training Mistakes - WebMD
Seven Ways to Strengthen Your Core - The Guardian
Sign Up Now
GET THE VERY BEST OF GEARHUNGRY STRAIGHT TO YOUR INBOX