Last updated:
21 Jul 2020
9 Best Ab Machines (Review) in 2021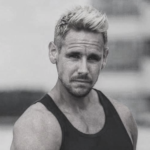 Your guide to this article today is by fitness expert Ben Coleman
Published
October 18, 2018
'Yeah I have a six-pack, a six-pack of beer!' Ah, a classic joke that many dudes use to justify why their lack of motivation for working hard to get ripped, washboard abs. Just because we joke doesn't mean we don't think it'd be nice to torch that fat, we just don't have the time or the patience. Of course, we're wrong. We do have the time, and it's never been easier to work on our abs without needing to head to the gym every day. With abdominal exercise equipment, you can bring the gym to you and just 15 minutes a day will give you results in no time. So, if the allure of sharp abs is too much to resist, check out our choices for the best abs machines, and achieve that ripped body you've always craved, with plenty of time until the summer rolls back around.
The Best Ab Machine
Ab Machine Buying Guide
Types of Equipment To Train Abs
Depending on your situation, available space and goals you can select a different ab workout machine to suit you. These include:
Ab Rollers / Gliders
Sit up Frames
Exercise Benches
Battle Ropes
Hanging Leg Raise
Some of these will require you to be at the gym, but others are easy to do at home with home gym equipment, so approach them however you like. Of course, not everyone will find benefits with each piece of equipment, so test some out and see which ones work best for you.

Benefits of Using an Ab Machine
Apart from getting absolutely ripped, there are a whole host of benefits to using an ab machine.
Better Sports Performance - From an ab machine you can get a stabilized core, which is excellent in helping improve your sports performance like you're a whole new man. Sports such as basketball, football, and soccer rely on you using your limbs to move, shoot and tackle, and having a strong and stable core will help improve the force in which you attempt these, making you king of the field.
Reduces Lower Back Pain - Increased core strength will make it easier to lift things, lean down, and sit properly at your desk. This is because it helps to reduce your lower back pain, making things that should be easy actually easy.
Improves Posture - If you often feel like you're slouching and you feel this sharp pain in your neck and shoulders, you probably have poor posture. Improving your core through an ab workout machine will reduce the compression you put on certain parts of the body, make you sit and stand straighter and generally make you feel one hundred times better.
Better Breathing - The diaphragm and intercostals are directly related to your core. Thanks to your ab machine, you'll manage to strengthen your core to allow you to breathe better.
Slimming Down - The ravages of time will plump up even the most fitness-focused dude, but you can prevent this for as long as possible by using an ab machine to keep your core strong and your waistline slim.

Essential Tips When Training Abs
You can't just dive into ab training without first knowing how to get the most out of it, but that's why we're here to give you a helping hand.
Switch up your workout every 4 - 6 weeks so you don't get bored and also help you target all of the abdominal muscles.
Include cardiovascular exercise to burn off stored calories and get rid of the layer of fat that's covering your abs.
Indulge in resistance training to help burn a greater amount of calories than you would with mere ab-only training.
Ensure a proper diet to increase the chances of getting chiseled abs as no matter how hard you try, you can't work out a bad diet.
Don't be afraid to ask for advice from people with more experience if you're having difficulties, it only takes a second to learn some new information and maybe make some new friends!
5 Steps To Help Strengthen Your Core
Strengthening your core doesn't happen overnight, so don't be alarmed if you don't see any desired results straight away. If you've been working on your core for a while and still aren't seeing the results you want, try out these steps and see if you can't turn your fortunes around.
1. Making the Time
Any kind of exercise is useless if you don't make the time to do it. We all know how difficult it can be to find the motivation to workout, and some days you can't help but miss out on exercising, but with how convenient abs workout machines can be, there's really no excuse for not getting at least some in during the day.
Due to the easy nature of a quick core workout, you can do this when watching the TV, during commercials or instead of playing on your phone after work. If you feel like you'll struggle to remember to do this, then be sure to keep the machine within your view instead of collecting dust in the closet, at the very least the guilt of not using it will motivate you to get a quick workout in.
2. Learn How It's Done
Nobody wants to be that guy who is using a machine improperly. We don't want to be like that at the gym, and we don't want to be like that at home. The only problem with this is that at the gym, a good Samaritan will be able to give you advice on what you're doing wrong, whereas at home you're all on your own.
Except you're not. The internet might have given more idiots cause to spout their nonsense opinions on a daily basis, but it's also full of incredibly useful information that you'd have had to go on odyssey's of knowledge to discover not too long ago. If you want to get the best results from your ab machine, then using video tutorials online can save you a lot of aches, pains, and embarrassment, and help you get washboard abs in no time at all.

3. Variety is the Spice of Life
A lot of people find a workout that feels good, gives results, and (after a while) doesn't hurt for three days after doing it. This is great, and it's cool that they've found something that works for them, but relying on one single routine can have detrimental effects on other parts of the body. We've all seen those possibly photoshopped, possibly not photographs of dudes who's spent far too long working on their biceps and no time at all anywhere else, and we all know how ridiculous they look. Do you want to be that guy? Of course, you don't.
To avoid this, it's crucial that you do mix up your core workouts when you can. This will provide you with a much more well-rounded workout and ensure you're focusing on different parts of the body as frequently as possible. By doing this, you eliminate the possibility of looking like a cack-handed caricature and instead more like someone who knows what they're doing. So what else can you do?
4. Dead Bugs
We're not suggesting you go around picking up recently (or not so recently) deceased insects from around the house and gorging on them, although they are a good source of protein, instead, it's a type of core workout that can be used to complement your machine and planking routine.
The Dead Bugs position is achieved by lying flat on your back with your arms straight out and knees bent at a 90-degree angle with your calves facing parallel to the floor. From here, you move one arm up and the opposite leg down, with the heel tapping against the floor all while being sure that you don't arch your back. Repeat the process by alternating between left legs and right leg. You'll know you've got it right because you'll look just like a dead bug.
5. Planking
Planking is perhaps the best way to improve your core without using a machine, and it's an ideal way to add a slice of variety to your core workouts. The majority of advice you'll see about improving your core will no doubt mention planking at some point, so it would be irresponsible to your burgeoning abs to ignore it.
It's also a super simple little addition. All you need to do is lie in an almost sit up position on your forearms and keep a straight back for as long as you feel is necessary, but the typical limit is between 20 and 60 seconds if you can manage that. Of course, this isn't a set-in-stone rule, and you can try half planks as well if you're still getting to grips with this whole workout thing if that'll be easier for now.

Safety Tips When Training Abs
As with all kinds of workouts, you can't just dive in without first understanding how to stay safe to prevent injury to you or other people.
Don't Arch Your Back
Arching your back is a big no-no during core workouts. Finding the proper form and ensuring that you stick to it is crucial for your workouts to be effective. If you arch your back, you end up putting an unnecessary and useless strain on other muscles, which increases the chance of your hurting yourself, putting you right back to square one.
Relax Your Muscles
If you're feeling a strain on the neck during sit-ups or other core workouts, you can press your tongue onto the roof of your mouth. This is done to help your neck and throat muscles relax and eases the tension, giving you a more comfortable workout. Weird? Yes. Effective? Also yes!

Don't Overtrain
We know how addicting it can be to get the best body once you start seeing the results you want, but overtraining is just as bad for you as not training at all. When working on improving your abs, you should only focus on them 2 to 4 times per week. This is sufficient enough to develop abs that you so desperately crave, and any more could result in a lot of discomfort that might drive you towards skipping the workout because no one can do anything in that kind of condition.
Be Mindful of Others
If you're at the gym, then you'll need to take care not to interfere with other people's workouts and ensure that wipe down any surfaces once you leave them, return weights, and generally be a decent human being. No one likes that guy who doesn't think about other people, especially not at the gym.
Sources
Men's Top 7 Ab Training Mistakes - WebMD
Seven Ways to Strengthen Your Core - The Guardian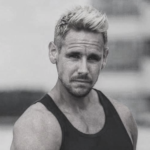 Ben Coleman is our resident sports and fitness product expert who offers a wide range of information in this field. Ben speaks fluently in the language of nutrition, training, and health - with a Fitness and Personal Training B.A (Hon) gained from the prestigious Southampton University in the UK.
The best!
Gear, gadgets & stuff for men
Straight to your inbox