Last updated:
27 Nov 2020
13 Best Treadmills (Review) In 2021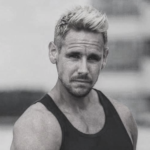 This product guide was written by Ben Coleman
Published
February 4, 2020
There are tons of reasons why you wouldn't want to go out running. Bad weather, the fear of being judged, and potential injury spring to mind. So, you can either spend your money on a gym membership or cut out the middleman and just buy a treadmill. Sure, it's going to cost you a bit more upfront, but that investment will be worth it when you're in the best shape of your life, and you haven't had to leave the house once! Here's our list of the best treadmills on the market.
The Best Treadmills
Treadmills Buying Guide & FAQ
Features To Look For In Treadmills
Running Surface - Depending on your running style, you might require a wider running surface. When you run, try to tell if your feet are more than a shoulder's width apart - this should give you an idea of the width you'll need.
Motor - The power of treadmills is measured in horsepower, like a car. However, it's more useful to look at the maximum speed to determine if the motor is powerful enough for you.
Cushioning - Most modern treadmills have cushioning underneath the running surface. If you suffer from ligament damage or any other knee, ankle, or foot problems, look for a treadmill with extra cushioning.
Incline - Being able to change the gradient of the treadmill recreates the effect of hill-training. It helps build calf muscles and takes your workout to the next level.
Control Panel - Lots of treadmill control panels look the same, but they can be full of hidden features that can optimize your workout. For example, the NordicTrack 1750 has a smart touch screen that provides user-led immersive workouts.
Foldable - Not everyone has the space for a home gym. Fortunately, some of the treadmills on this list can be folded flat to save space.
Maximum weight - Most treadmills have a maximum user weight of over 300lbs. If you are heavier than this, you need to carefully research each treadmill and find one that can accommodate you.
Types Of Treadmills
Curved treadmill - Curved treadmills use a concave running surface, which allows you to run on it without motor power. They're not as effective workout tools, but because they don't use electricity, they're considered a greener choice.
Folding treadmill - Folding treadmills are perfect for people who don't have enough space for a permanent home gym. You can usually fold the running surface up against the handlebars, which makes them easy to store.
Running treadmill - Most of the products on this list are traditional running treadmills. These are the machines you find in almost every gym around the world. They have multiple speeds, which are chosen from the control panel.
The best!
Gear, gadgets & stuff for men
Straight to your inbox