Best Smith Machines In 2022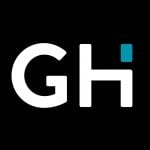 This product guide was written by GearHungry Staff
Last Updated
December 6, 2019
GearHungry Staff
GearHungry Staff posts are a compilation of work by various members of our editorial team. We update old articles regularly to provide you the most current information. You can learn more about our staff
here
.
GearHungry may earn a small commission from affiliate links in this article.
Learn more
Smith machines are the pinnacle of home gym equipment. They are mainly for using barbells, but you can use them for whole-body workouts. You're going to need a smith machine that can take a beating, especially if you're going to be using it every day. For this list, we've been researching the best smith machines that money can buy. Here are our favorite 7.
The Best Smith Machine
Marcy Diamond Home Gym Smith Machine
The Marcy Smith Cage Workout Machine is probably the most comprehensive smith machine on the market. It's an absolute beast. If you want to create a serious home gym, you need this piece of kit. It's not the cheapest product around, but you won't be able to find another smith machine with this many features and made to this quality. 
It's designed to be an all-in-1 workout machine for strength training. That means – with a bit of fitness knowledge or some YouTube videos – you will be able to train every major muscle group using this one machine. On the main part of the machine, you'll find a dual-function leg developer, a press bar, a low pulley with a footrest, a pec deck station, high-cable crossovers, and a free weight squat rack. That's a pretty daunting list of workout potential that will keep you busy on many training sessions.
In addition to that, you get a separate multi-function weights bench, which has a leg developer with an Olympic sleeve, a bicep preacher curl, and a preacher pad. And if that's not enough, it has a whole list of attachments including a triceps rope and a shiver bar. It would be easier to list the equipment that this smith machine doesn't come with.
Of course, as is the case with most smith machines, you have to buy the weights separately (it takes 2-inch Olympic-size weights). You also have to assemble the machine yourself, which is a bit like assembling Ikea furniture – just much more complicated. Having said that, if you keep yourself organized and give yourself plenty of time, you shouldn't find it too hard.
Key Features:
The all-in-1 strength training station
Separate weight bench included
Requires 2-inch Olympic-size weights (not included)
Assembly required
Available in 2 colors
Specification:
Brand

Marcy

Weight

120 Pounds
Very comprehensive machine.
Sturdy and well-built.
More stable than most home-use smith machines.
Have to buy weights separately.
Assembly is pretty complicated.
Valor Fitness BE-11 Smith Machine
The Valor Fitness BE-11 is one of the most heavy-duty smith machines we could find. It might not have all of the features and attachments that the Marcy Smith Cage Workout Machine has, but it can handle 1,000lbs of weight with ease. That means you could be going for world record bench-presses with this machine.
In terms of features, the Valor Fitness BE-11 is pretty lacking. It doesn't come with a leg developer, bicep curler, or anything like that. In fact, it's pretty basic. You are paying for quality over versatility. It's designed for light commercial use, which means that it's suitable for use in a proper weightlifting gym. It's constructed from thick 12-gauge steel that is held together using thick steel bolts. This is important when you're moving up into the heavyweight categories because you need to know you can trust the frame to hold the weight.
The solid steel bar is attached to the frame to stop you from losing balance and falling. That means you can lift without a spotter and still feel completely safe. We also like the fact that the bar is knurled at the lifting points, to provide optimal grip, even when your hands are sweaty. This is one of the most solid smith machines at this price point. The only negative reviews on Amazon are from customers who couldn't understand (or didn't receive) the assembly instructions. So, once it's set up, you'll be happy with the machine. For more great fitness gear like this, check out our guide to the best rowing machines.
Key Features:
12-gauge steel
Solid steel knurled bar
4 Olympic plate storage plates (2")
Case-hardened rod and smooth bearings
Requires 2-inch Olympic-size weights (not included)
Assembly required
Specification:
Brand

Valor Fitness

Model

BE-11

Weight

51 Pounds
High-quality and thick steel construction.
Feels very sturdy.
Safe-guided motion means you don't need a spotter.
Not much in the way of added features.
Have to buy weights separately.
Marcy Combo Smith Strength Home Gym Machine
This Marcy smith machine is a slightly smaller version of the one you saw at the top of this article. That means you can get the same quality machine but without a few of the added features, if you don't think you'll use them. The most obvious things missing are the lat bar and the bicep preacher curl/preacher pad. There are also some other smaller missing features but don't let that put you off. This is still a pretty comprehensive workout machine.
The main feature is the upper pulley cable crossover with the independent motion vertical butterfly. This is the sort of workout technology reserved for professional gyms and now you can get it in your home. It has the dual-function leg developer and back pad, which help turn this machine into a full-body workout beast. Plus, it has a ton of smaller attachments that will take you weeks to get your head around.
Naturally, all of these added features has one big downside – it will take you a whole day to put together. But, there's no easy way to erect a machine this complicated. One of the best things about Marcy equipment is the finish. It has beautifully upholstered pads and seats, as well as a powder-coated finish. Not only does this make it look professional-standard, it makes it much easier to clean and maintain. If you're looking for a home gym, you've got to consider one of the Marcy smith machines on this list. Be sure to also check out our guide to the best vertical climbers for more great products to help you get in shape.
Key Features:
The all-in-1 strength training station
Requires 2-inch Olympic-size weights (not included)
Assembly required
Dual-function leg developer
Specification:
Brand

Marcy

Weight

332 Pounds
Almost as stacked with features as the Marcy Diamond.
High-quality finish and upholstery.
Strong and sturdy.
MiM USA Functional Trainer and Smith Machine Combo
The MiM USA Functional Trainer and Smith Machine Combo is another high-end machine. It wouldn't look out of place in a commercial gym setting, which means it's more than suitable for your home gym. It's pretty similar in design to the Force USA Monster G3. However, this product doesn't have a power rack, so it's not quite as versatile. Instead, it combines a smith machine with a functional trainer to give you a heap of workout options.
We'd say that this is one of the most attractive combo machines on the market. It has a black and red upholstered seat, which is padded with high-density foam. And, all of the steel is finished in chrome, giving the whole product a shine to it. This might not be important to everyone, but it will certainly improve the aesthetic of a home gym. Another added benefit is that this machine is a little easier to assemble. Similar machines are known to take 15+ hours to put together, whereas this one can be done in an afternoon. Plus, the customer support from MiM USA is known to be excellent. You may also like some of the best exercise bikes from our list, so be sure to check them out.
Key Features:
Combo machine
Smith machine and functional trainer
Chrome-painted sleeves
Weights not included
Assembly required
Very versatile and sturdy machine.
Attractive upholstery.
Easy to assemble.
Good customer service.
Not much information is available on the internet.
Body-Solid Powerline Smith Machine
It's hard to find a cheap smith machine. They are big pieces of equipment made from high-quality steel – and they need to be safe. However, we've managed to find a fantastic and super affordable option. At less than $500, Body-Solid Powerline Smith Machine is the cheapest machine on here, but it's still up there with the safest machines. The reason it's affordable is that it's one of the most basic smith machines. You are just buying the frame and bar – and all of the safety features that come with it. Then, if you want to improve the machine, you can buy a lat attachment, pec attachment, adjustable workout bench and more. Over time, you can turn this basic machine into an exercising powerhouse.
We already mentioned the safety features but they're worth a deeper look. The main safety feature is the dual-lock Safety Spotter Catch System. This acts as a spotter by catching the weights if you drop them. It's designed for the heaviest lifting sessions and will also prevent you from getting stuck in a max-out situation and injuring yourself. This innovative system operates separately from the main crossbar and can be locked at any time by simply turning your wrists. We were also impressed with the quality of this machine. Of course, it's not comparable with the premium smith machines we've featured. You might need to weigh the base down to stop it from tipping. It's probably not suitable for serious bodybuilders or commercial use.
Key Features:
12-gauge square pillars
Super-Glide nylon bushing
Dual-lock Safety Spotter Catch System
Multiple attachments available
Requires 1-inch Olympic-size weights (not included)
Assembly required
Specification:
Brand

Body-Solid

Model

PSM144X

Weight

168 Pounds
Very affordable.
You can add attachments and improve the machine.
Great safety features.
Limited workout options.
Not very stable unless you weigh it down.
Smith Machine Buying Guide & FAQ
How We Chose Our Selection Of Smith Machines
Brand - Smith machines take a lot of weight - that's what they're designed to do. So, you need to buy from a brand you can trust. We've checked out the brands behind these smith machines to see if they're trusted by fitness experts.
Price - Smith machines aren't cheap. They are large pieces of equipment that are made from steel, so you can't find them for a budget price. However, you can find ones that are cheaper than others, normally because of the size of the machine and how many exercises, you can do. Combo machines are generally a lot more expensive because of the complexity of the machines.
Reviews - Consumer reviews are a great way of finding out if a product is worth buying. For every product we write about, we read hundreds of reviews. We look for patterns to see if there is a recurring problem with a product. For example, if 20 people say that a product fails after a couple of weeks, then it's a problem.
Features To Look For In Smith Machines
Weight Being Lifted - You need to check how much weight the smith machine can take. If you're serious about weightlifting, you will be increasing the amount of weight you lift. The last thing you want is a smith machine that can't keep up with you.
Available Space - If you hadn't guessed, smith machines are big. You can't just put them up in your bedroom and leave them set up. Generally, people keep them in garages or personal gyms. Check how much space they take up and measure your available space.
Assembly - Smith machines come unassembled and you need to put them together yourself. If you struggle with stuff like this, you might want to ask for help. They always come with instructions and will only require basic tools.
Safety - Safety is paramount when it comes to weight-lifting. Each smith machine comes with its own set of safety features. Some smith machines - like the Body-Solid Powerline Smith Machine - have safety features that allow you to lift on your own, without a spotter.
Smith Machine FAQ
Q: What are smith machines?
A: Smith machines are weight-lifting machines with a fixed barbell. They can be used for a wide variety of exercises and come in different sizes.
Q: What are the benefits of training with smith machines?
A: They allow you to exercise your whole body without the injury-risk associated with free weights.
Sign Up Now
GET THE VERY BEST OF GEARHUNGRY STRAIGHT TO YOUR INBOX