Best Wrist Wraps In 2022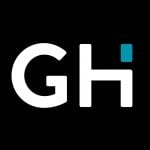 This product guide was written by GearHungry Staff
Last Updated
September 20, 2019
GearHungry Staff
GearHungry Staff posts are a compilation of work by various members of our editorial team. We update old articles regularly to provide you the most current information. You can learn more about our staff
here
.
GearHungry may earn a small commission from affiliate links in this article.
Learn more
If you're a gym rat, then it's likely that you want to do everything to push your body to its best form. We get it, but most times your body doesn't – and it's just natural that some muscles and bones put up a protest against the strain you're putting them through.
For lifters, wrist straps help provide support for your wrists, so they don't break (literally) under the strain of the heavyweight. They're kind of a compromise with your wrists. With wrist wraps, you're at a lesser risk of getting wrist injuries and sprains caused by tension on the wrist.
So, if you're looking for something to enhance grip and strength during those monster lifts, here's a list of the best wrist straps out there.
The Best Wrist Wrap
Rip Toned Wrist Wraps With Thumb Loops
The Rip Toned wrist straps are our best choice- and apparently Kevin Weiss' too. The 2014 World Powerlifter Champion endorsed this product- but that's not why it's our number one. The Rip Toned wrist wraps are made out of stiff material- stiff enough to stay tight on the wrist but not tight enough to cut off the blood supply to your wrists. This reduces the flexibility and the tension on your wrists, making them suitable for heavy weight lifting. However, what we really like is that Rip Toned realized that not everyone likes to do max heavy lifting – so they made these wrist straps in a medium stiff version that allows more room for wrist movement. This flexibility is essential for soft sports like yoga and martial arts.
The high-quality fabric on this product will stand up to the most intense workouts, but Rip Toned still threw in a lifetime replacement guarantee – so you'll only ever be buying these once. This product also has thumb loops that ensure excellent grip and ultimate fit on all hands. Plus, this product comes in a variety of cool colors, so you'll be sure to find something that suits your personal style and your drive for perfection. If you are looking for products that will help you with ankle injuries, check out our guide to the best ankle braces.
Key Features:
Professional grade 18-inch long elastic straps
Reinforced thumb loops
Durable hook and loop strips
Specification:
Brand

Rip Toned

Weight

5.6 Ounces
Breathable fabric does not retain sweat
Stiff and medium stiff suitable for hardcore and regular workout
Customer-friendly manufacturer
The Stoic wrist wraps are made of high-grade nylon fabric and heavy-duty elastic that is tested to withstand the most extreme conditions without stretching or fraying. The Stoic wraps come in one size, but features 18″, 24″ and 36″ length options so you can tighten or loosen according to your preference. It is long enough to provide premium support to your wrists while you lift, but not long enough to be uncomfortable or tricky to wear.
The thumb-loops are double-stitched so that they don't tear due to pressure from the lifting- and each wrap has a designated right & left hand to ensure uniform wrapping. Nothing spoils the drive to best your body limits like faulty gear – but the 2″ hook-and-loop on the Stoic wrist wrap is strong and durable, and will not come off in between reps. Add the fact that the Stoic wraps are competition-compliant and it's obvious why these are the go-to lifting straps for professional weight lifters. Whether you're breaking personal records or world records, the Stoic wraps will provide the ultimate protection and support for wonky wrists. Our guide to the best weightlifting gloves features some great porducts that will help you protect your hands while lifting.
Key Features:
Premium 18″, 24″ and 36″ wrist strap sizes
Medium-stiff nylon fabric
Flexible thumb loops
Competition-compliant standards
Strap stiffness is adjustable
Nylon fabric does not retain sweat or smell
Velcro part of the band is not durable
Although the Bracoo wrist strap is not what we'd recommend for a heavyweight lifter, it holds its own pretty well. The Bracoo strap is made of mostly Neoprene – a synthetic rubber that remains flexible no matter the extent that you stretch it to. The fabric is very breathable, and moisture vents on the wrap ensure that no sweat or odors are trapped in.
Unlike the other wrist straps we have featured in this review, the Bracoo strap does not come in a pair. Instead, it is a one-piece, but is designed in a versatile way so that you can wear the strap on either wrist. The hook straps are easily adjustable, and that means you can tighten or loosen the strap to your taste. We'll reiterate this – if you're looking for something to help beat your personal records at weightlifting, the Bracoo wrist strap is not it. If we're wrong, that says something about your 'personal records.' Step up, Jack. However, if you're into soft sports, then this could be a perfect option. Because the fabric is not beefy, you can kep it on while doing other day-to-day jobs like typing. also, if you need something to help quicken your recovery from a lifting injury like a sprain, then Bracoo's WS10 wrist strap is your guy. Be sure to combine it with some of the best weightlifting belts from our list.
Key Features:
Latex-free neoprene elastic fabric
Adjustable length
Reversible wrist strap
Specification:
Brand

Bracoo

Weight

0.64 Ounces
Can be worn on either wrist
Enhances quick recovery from wrist injuries
Easy-to-use and carry around
Cannot be used for heavy lifting
Grip Power Pads Heavy Duty Lifting Strap
Grip Power Pads had heavyweight lifters in mind when they made their lifting straps. These weightlifting wrist straps are designed with neoprene padding – giving them maximum comfort, grip, and durability, and that's a winning combo for lifters. This product is designed with an extended wrap-around strap that is adjustable to any fit, and will make all the difference on your workout routines, as they provide support for your wrists and reduce friction on your palms. Get ready to work out longer and harder.
The Grip Power Pads are perfect as crossfit wrist wraps, and come in a variety of colors- and designs. For heavy-duty lifters, the company made straps that contain rubber coating, so that you get longer, firmer grips. However, if you only want to look good while working your adjustable dumbbells, there's also a variation that contains no coating and is super fanciful.
Whether you're pushing heavyweight, lightweight, no weight at all, or recovering from an injury, the Grip Power Pads will ensure that you have maximum protection for your wrists. If anything, the 'Secure Your Grip' inscription printed boldly on the straps should keep you revved up for longer- and the non-slippery, durable fabric is there to match your drive. 
Key Features:
Thick neoprene padding for extra comfort
Adjustable stiffness
Cotton straps
Specification:
Brand

Grip Power Pads

Model

GPP-CA-WS

Weight

7 Ounces
One size fits all
Durable materials are suitable for heavy lifting
Allows blood circulation to the wrists while you work
Extended lifting straps may shift mid-sets
Contraband Black Label 1001 Weight Lifting Wrist Wraps
Contraband's Black Label straps are approved for use in massive lifting competitions– and that's saying something about the durability of these bad boys. They come in three different lengths – 18-inch, 24-inch, and 36-inch- all designed with reinforced elastic wrist straps for more flexibility and enhanced grip. The velcro strap is larger than is obtainable with most other brands, and that makes for more size options when you're adjusting. The adjustable hook and loop were made to last, and Contraband claims that it will withstand up to 100,000 reopens–and that's a lot of workout time.
Contraband released the Black Label straps in four different tension levels – 4 Stripe Light, 3 Stripe Medium, 2 Stripe Heavy and 1 Stripe Extreme. This means these straps were made to cater for as many gym-goers as possible-from the heavyweight lifter trying to break bench records to the aspiring 6-packer looking for a little extra support for complicated routines to female lifters who want something fancy and functional, and everyone else in between. Apart from Contraband's attention to inclusion, we also absolutely rever their attention to detail. This is obvious in their thumb loop stitch, which is on the outer side of the wrap. Some lifters complain about getting blisters when the stitching is on the inside, especially when breaking them in. For more amazing fitness equipment, check out our top picks of the best arm blasters.
Key Features:
Professional-grade elastic wrist strap
4-tension degrees
Heavy-duty hook and loop
Large velcro area for better size adjustments
Specification:
Brand

Contraband Black Label

Weight

6.1 Ounces
Budget-friendly
Competition-compliant product
1-year warranty
Extreme tension wraps are too thick for most
CAP Barbell Wrist Wraps With Thumb Loops
The CAP Barbell straps are a mouthwatering deal for wrist straps– and we'd definitely recommend them if you're on a budget. The synthetic material will withstand a lot of pressure, and the thumb loops on both straps keep them fastened and firm on your wrists, while you work. However, CAP skimped on the bucks so they could deliver a great product for a good price, but it told on the quality of the straps. The elastic thumb loops snap after a while – and does not withstand washing or continued use.
However, you'd get a great deal of support for the price, and because they're so easy to put on and adjust mid rep, we'll say yes to the CAP Barbell straps. If you're a germaphobe and you can't stand the tell-tale stink of the durable brands, then go for this. Think of it as getting disposable face wipes instead of a reusable, heavy, towel.  Plus, the CAP Barbells are really only suitable for light workout routines. We'd recommend that you go for one of the big boys if you're going to be doing some monster lifts. You may also like some of the best crossfit gloves from our list, so take a moment to check them out.
Key Features:
Proper support on free weight training
Synthetic material
Specification:
Brand

CAP Barbell

Model

HHSA-CB010

Weight

1.6 Ounces
They are cheap, so they work pretty well for people on a budget
The wrist material is wide, so it provides adequate wrist support
No inner lining on the straps
Thumb loops fray quickly
Grizzly Fitness Power Weight Training Wrist Wraps
These wraps are a good match for lifters' beastly PR and max limits. In fact, with the Grizzly Fitness wraps, there are no limits. The bulky mass is super stiff and is excellent for overhead presses, dumbbell presses, bench presses, and skull crushers. However, if you're doing something a little more flexible, then it's a no-no. They're stable wraps for activities that require solid wrist support but don't get these if you're a yogi. The neoprene and nylon mesh material is comfortable on the wrists, yet very sturdy. The hook and loop on the wraps are rigid and thick, and the velcro is a large, ruthless piece of fabric. When you wash these wraps, get everything else out – the velcro is capable of snagging other fabrics and fraying them badly.
The velcro also makes it super easy to adjust the tension on your wrists in between routines. These wraps do not have thumb loops, but they're not at all awkward to slide on – and they stay on firmly too. Grizzly Fitness designed these wrist straps such that they do not rotate around the wrists, even when you perspire, so you get a consistent, comfortable feel throughout the workout. You may also like some of the best weighted vests from our list, so be sure to check them out.
Key Features:
Neoprene and nylon webbed lining
Cotton material
Adjustable velcro hook and loop closure
Specification:
Brand

Grizzly Fitness

Model

8668-04

Weight

4 Ounces
Suitable for all fitness activities
One size fits all
Stiff wraps provide maximum support for lifting
Good price
Not suitable for flexible movements
Nordic Lifting Heavy Duty Wrist Wraps
If you're all for going all out, then the Nordic Lifting Heavy Duty Wrist Wraps are for you. These 24″ wraps are made of super durable cotton with premium elastic support, and these will stand up to extreme heavy lifting. Like, to the ultimate max. The fabric stretches just enough to be tight around your wrists, but that's it. Don't expect any flexibility from the Nordic Lifting wraps.
The thumb loops on the wraps then ensure that they stay firm while you try to do the same. Plus, the said thumb loops are reinforced and double-stitched, so you won't be experiencing any unruly fraying or tearing. If you do, Nordic Lifting offers a 1-year warranty to cover any unkept promises. For optimal stability, and to make sure that the wraps don't slip off between reps, there's an extra large velcro on the Nordic Lifting wraps. These also make tightening and loosening tension super comfortable, almost effortless. And for the price that Nordic Lifting offered these workout beasts for, you'd be ready to take on those monster weights without hassle. For more great lifting gear, check out our guide to the best weightlifting shoes.
Key Features:
Premium cotton fabric with a large velcro
Reinforced thumb loops
24″ wrap
One size fits all
Specification:
Brand

Nordic Lifting

Weight

8 Ounces
Great price
1-year warranty
Great for powerlifters
Not good for flexible activities
Ergodyne ProFlex 400 Universal Wrist Wrap
If you're looking for therapeutic wrist wraps for a great price, here's your guy. These ambidextrous wraps feature durable woven elastic for maximum support, comfort, and fit. The lined contours conform perfectly to the shape of the wrists, and helps provide support for light workouts or day-to-day wrist-straining jobs. The hook and loops on the Ergodyne wraps are flexible and easily adjustable, and one size can easily fit any wrist width.
This is a great support system if you have already sustained some minor sprains and other injuries. For the price, however, don't expect these wraps to last forever. The velcro straps have been known to give way not long after continued use– but it does what it should for as long as it can, and we respect that. To prevent knee pain while you workout, check out our reviews of the best knee sleeves.
Key Features:
Woven elastic wraps
Ambidextrous
Velcro closure
Yarned inner lining
Specification:
Brand

Ergodyne

Model

400

Weight

0.64 Ounces
Good price
Helps with injury recovery
Elastic material provides good support
Hustle Athletics Wrist Wraps
First off, we love this brand name. Seems like a good supplement for a pep-talk, and the fact that it's a one-liner makes it cooler. But that's not the point here. The Hustle wraps will help you do exactly what they say – hustle. Made from a premium blend of cotton, polyester and elastic, these wraps will help you lift weights you never thought you could. So, they are perfect for bench pressing, overhead presses, and other activities that causes strain to the wrists over time. The top grade premium stitch on the Hustle wraps are extra durable, and will withstand all the pressure you can possibly put on them. Large Velcro straps make for different adjustments, so you'll be sure to get them to fit your wrists exactly.
The Hustle Athletics company was so sure of their product that they added a money-back guarantee, so if you do change your mind after getting these, or decide that they aren't that cool after all, they'll give you a full refund, no questions asked. Except maybe why you didn't like their wraps. Just throw a pair of these on, and wrap up your body goals once and for all. Our guide to the best knee pads features more amazing products like this.
Key Features:
12″ and 18″ variations
Double stitched thumb loops
Elastic and cotton material
Beefy material
Specification:
Brand

Hustle Athletics

Weight

4 Ounces
Great for heavy lifting
Adjustable Velcro straps
Money-back guarantee
Easy to use
Wrist Wrap Buying Guide and FAQ
How We Chose Our Selection Of Wrist Wraps
We really wish we could say that the team hit the gym together to test the wrist wraps we selected before we came up with this list. But we'll be honest-- our six packs are as ripped as the average Joe's. However, we took painstaking care to assess the products on the market based on the following criteria, ultimately ensuring that each product we picked was on merit and not anything else.
Brand - The fitness world already had a lot of renowned brands that have stood the test of time, consistently supplying gym goers with premium gear. For this review, we made sure to pick not only these renowned brands but also the ones that are relatively new to the market. However, this was only based on the quality of their products.
Price - Nobody said you have to break the bank to have your dream body. So for this review, we were sure to pick the products with the most reasonable prices. Of course, the prices vary across brands and for the value that each product offers, but overall, there's something for everybody on our list. Whether you're on a budget or you don't mind a splurge, you'd find something here.
Reviews - Nobody judges a product better than the actual users--people who have had real experiences with it. That's the model we went by for this review. We scoured countless customer reviews, weighing aggregate opinions to arrive at the final products that made it to the list.
Features To Look For In Wrist Wraps
If you get out and about and stumble on other brands apart from the ones listed on this review, here's a sure guide to picking the best wrist wrap of the bunch.
Support - Here's one aspect where physical shoppers may trump online buyers when getting wrist wraps. It's recommended to try the wraps on before putting bucks on them. If they don't provide the necessary support for your wrists, then they're defeating the basic function of wrist wraps. Also, test for flexibility, if you'll be doing sports that require less stiff hold than others.
Fit - If you're shopping online, which is likely, stick to the size charts and take accurate measurements so you'd get the wraps that best fit your wrists. Most retailers have return policies, though, but you may want to save yourself the hassle.
Material - When you're buying wrist wraps, go for non-irritant fabrics, and be sure to check that they don't contain chemicals or synthetic fibers that you're allergic to. Some people are allergic to neoprene, for example. Also, it is best to opt for fabrics that wick away sweat and do not retain odor. You'll be getting a lot of those when you're pumping 'em muscles, and you don't want to deal with stinky wraps, trust us.
Comfort - The best wraps provide comfort even when you're straining the last of your muscles. Look out for beefy fabrics and bulky mass- thin fabrics allow for flexibility but may dig into your skin while you work, causing discomfort.
Wrist Wrap FAQ
Q:  What is a wrist wrap?
A: If you can't already tell from the reviews, wrist wraps are worn on the wrists during workouts to provide support for activities that may be too strenuous for the wrists to handle. This is to prevent injuries, or in some cases, help recover from one.
Q: What is the point of wrist wraps?
A: Some macho gym goers taunt wrist wrap users, but really everyone that does any kind of lifting should use wrist wraps. More support means that you can do more reps for a longer time, which means you gain more than your non-wrist-wrap-wearing counterparts.
Q:  How tight should wrist wraps be?
A: Well, that largely depends on you. Most wrist wraps are adjustable, and can be pulled tight enough to provide solid support for your wrists. Generally, wrist wraps should be tight enough to mold to the size of your wrists without cutting off circulation.
Q: Do wrist wraps increase bench?
A: Yes, they do. In good bench press form, your wrists should stay upright -- meaning they shouldn't bend back or wobble under the weight of the barbell. Bending backward can cause aches and injuries like sprains. Wrist wraps would help stabilize the extensors and flexors of the wrist so they don't cave under pressure.
Q: Are wrist wraps necessary?
A: Well, no. However, best believe you'll be carrying chicken weights if you don't use the support that wraps offer. You may still carry weights, but you'll do better if you use wraps. It's like having four wrists over two.
Sign Up Now
GET THE VERY BEST OF GEARHUNGRY STRAIGHT TO YOUR INBOX