Best Hand Strengtheners In 2022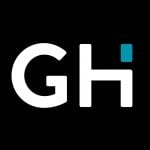 This product guide was written by GearHungry Staff
Last Updated
February 14, 2020
GearHungry Staff
GearHungry Staff posts are a compilation of work by various members of our editorial team. We update old articles regularly to provide you the most current information. You can learn more about our staff
here
.
GearHungry may earn a small commission from affiliate links in this article.
Learn more
If you want to improve your gripping ability, then a hand strengthener is one of the most useful and effective tools you can have at your disposal. However, the best hand strengtheners are not only for bodybuilders and those looking to tone their forearms and hands.
Like any decent workout equipment, including curl bars, farmers walk handles, or just regular free weights, hand strengtheners offer a variety of versatile applications for a range of demands. Whether you like to scale mountainsides and need a grip that will keep you steady, play an instrument and need to improve dexterity, or are rehabbing an injury, a hand strengthener is something you'll find plenty of benefits within.
The Best Hand Strengthener
FitBeast Hand Grip Strengthener Workout Kit
Our best choice for the best hand strengtheners is the fantastic and versatile FitBeast Hand Grip Strengthener Workout Kit. Here, you get five different hand strengthening options so you can target different areas of the hand and fingers for a full workout and ensure strength, flexibility, and dexterity.
Each piece offers an ergonomic design and is comfortable. Where possible, there are also adjustable resistance levels to increase the workout the more you use them. Across each option, you've got a secure and safe grip, and the compact design means you can use them wherever you like. Because it's a set of five, though, you may not need each piece. However, it's better to have and not need than the other way around. Overall, this hand and grip strengthener is an affordable option that comes complete with a lifetime warranty for your confidence and peace of mind.
Key Features:
5 pack
Comfortable
Durable
Adjustable resistance
Ergonomic design
Lifetime warranty
Specification:
Brand

FitBeast

Weight

15.2 Ounces
Suitable for a variety of applications
Excellent grip on all equipment
Convenient to use wherever
You may not need all the equipment in the set
IronMind Captains of Crush Hand Strengthener
If you don't need a large set of equipment and want to find a great value that doesn't break the bank, the IronMind Captains of Crush Hand Gripper is an excellent choice for beginners and experts, as well as intermediates in between.
You can work your way through eleven strength levels so it's not a one-and-done thing, while the materials are durable and designed for long-life to ensure superb results and performance way into the future. The grip is secure, and eventually, it's comfortable, too, although you may need weightlifting gloves when first using it to prevent abrasions. Whether you're using it to build strength or recover from an injury, you'll find a lot to love about this option that will keep on impressing despite its not-so-exciting design.
Key Features:
11 strength levels
Durable
Precise
Customizable
Comfortable
Secure grip
Builds strength
Helps recover from injury
Trains for a variety of sports and activities
May need gloves when first using it
MummyFit Hand Strengthener and Adjustable Hand Exerciser
If you're a pro looking for the best of the best hand strengtheners, the MummyFit Grip Strengthener and Adjustable Hand Exerciser is the only one you'll ever need again. Not only does it provide silent operation so you can use it next to sleeping babies, but it's also tough and durable, with thermoplastic nylon construction that ensures longevity and damage resistance.
It comes with a lifetime warranty, too, so even if something goes wrong you can trust you'll be covered. It's safe to use and lightweight enough to carry around with you with no issues. The wide resistance range is perfect for the experts, but if you're just getting started, we can understand why you can't justify the price tag just yet. If money is no object, then it's still suitable for all levels, and its durability, combined with performance, means it's ready to stand the test of time. It also makes a useful fitness gift for your friends and family.
Key Features:
Silent operation
Thermoplastic nylon construction
Adjustable
Lifetime warranty
Safe to use
Lightweight
Specification:
Brand

MummyFit

Weight

0.32 Ounces
Wide resistance range
Suitable for all levels
Durable
Perhaps a little too expensive for beginners to justify buying
IMENSEAS Hand Grip Strengthener
The versatile IMENSEAS Hand Grip Strengthener 7 Pack is another option for those who can never decide which workout is best for them and so want to try out everything they can. With seven pieces of equipment to use, you'll never want for a hand workout, and with various levels of resistance for different pieces, everyone can find the right piece of equipment for them.
The resistance bands are constructed using high-quality silicone and the grippers are stable plastic that's built to last. Each item is easy to use, which is a good thing considering there may not be any instructions included. It's suitable for a variety of demands and the handy bag makes it easy to carry with you on trips and commutes.
Key Features:
Includes 7 different pieces of equipment
Various resistance levels for each piece
Carry bag included
High quality silicone
No risk purchase
Easy to use
Specification:
Brand

IMENSEAS

Weight

13.6 Ounces
Versatile hand workout options
Suitable for musicians, athletes, and rehabbing injuries
Allows you to move at own pace
No instruction manual provided
Longang Hand Grip Strengthener
The Longang Hand Grip Strengthener may not be as plentiful as other options but that shouldn't put you off the purchase, and it's perfect for when you don't need to invest in too much equipment and instead want a simple and straightforward option.
Like any decent hand strengthener, it offers a secure grip with adjustable resistance. It's also lightweight, while the stainless steel and rubber construction combo provides quality. The resistance levels are not as high as we'd like, though, so even though it's suitable to use anywhere, you may grow out of it sooner than you would with other options. For more great fitness gear, check out our guide to the best kettlebells.
Key Features:
Secure grip
Adjustable resistance
Lightweight
Easily portable
Stainless steel and rubber construction
Comfortable
Specification:
Brand

Longang

Weight

5.6 Ounces
Suitable for anyone
Use if anywhere you want
Quiet operation
Resistance levels not as high as we'd like
PORTHOLIC Hand Exerciser Grip Strengthener
The PORTHOLIC Hand Exerciser Grip Strengthener may not look like a lot at first glance, but this only adds to the amazing performance and results you'll find after using it for the first time. The simple and straightforward design is easily portable and highly discreet, so you can train while on the go, sat in meetings, or idly watching TV on a Friday night.
It comes in a pack of four, all of which provides a different resistance level to help you increase your grip strength the more you use it. It's ergonomic and comfortable to use, with enough flexibility for easy use. The durable material also provides peace of mind. If you're after a high-level option, this may not be it, though, and the resistance levels are mainly suited to beginners or more casual users. Our guide to the best foam rollers features some cool products that will help you relieve muscle pain.
Key Features:
4 pack
Portable
Ergonomic design
4 resistance levels
Durable material
Flexible
Specification:
Brand

PORTHOLIC

Weight

2.4 Ounces
Convenient
Safe and washable
Suitable for all levels and needs
Resistance levels may not be high enough for some users
Prohands Gripmaster Hand Exerciser
The Prohands Gripmaster Hand Exerciser boasts a spring-loaded design that ensures high performance, fantastic quality, and an excellent experience whether you're a beginner or one who knows their way around a hand strengthener.
With it, you'll find various tension levels that you can customize to suit your level, and you can also work on individual fingers if you're training for specific sports or practicing for a specific instrument. It allows you to build strength, power, and endurance, and the high-quality ABS plastic delivers quality. It can also assist with a variety of medical issues and makes for a great rehabbing tool, but it may not be suitable for the average user and instead better for musicians and professional athletes. Our handy guide to the best adjustable dumbbells features more great products like this. 
Key Features:
Spring-loaded design
Builds strength, power, and endurance
Various tension levels
4 colors available
High-quality ABS plastic
Digit isolation
Exercises the whole hand
Doesn't put too much strain on weaker digits
Helps with a variety of issues
May not be suitable for the average users
D'Addario Accessories Varigrip Hand Exerciser
The D'Addario Accessories Varigrip Hand Exerciser is very similar to the Prohands, but it offers something a little different than we think you'll love. The individual finger tension customization allows you to work out different digits independently of one another, which is a fantastic solution for guitar and trumpet players, but also useful for boulderers trying to master the Dawn Wall.
It's compact enough for on-the-go conditioning, and the ergonomic design provides comfort and allows you to easily switch between hands for a more well-rounded experience. Through this, you can improve your strength while also making the most of maintaining muscle memory. It is, however, a little small for some users, which could affect how effective it is for you. If you love this product, be sure to also check out our review of the best medicine balls for our top picks. 
Key Features:
Multiple pack sizes available
Customizable tension
Simulated strings
On-the-go conditioning
Ergonomic design
Versatile operation
Specification:
Brand

D'Addario Accessories

Model

PW-VG-01

Weight

2.56 Ounces
Improves strength
Maintains muscle memory for musicians
Smooth operation
May be a little small for some users
Luxon 2 Pack Hand Grip Strengthener
If you need to work out both hands wherever you go, then look no further than the Luxon 2 Pack Hand Grip Strengthener. This option helps you work out all finger muscles and provides resistance levels ranging from 10 to 50kg.
It's suitable for a variety of demands, while the lightweight design makes it easy to carry and store both on the go or at home. To top it all off, the durable materials means it's something that it should last a long time, although you still won't get as much mileage out of it compared to more expensive options. For the price, though, it's easy to clean and does a good enough job for someone who needs a low-impact strength-building option. You may also like some of the best smith machines from our list, so be sure to check them out.
Key Features:
Works out all finger muscles
10 – 50kg resistance levels
Suitable for a variety of demands
Easy to clean and store
Lightweight
Durable materials
Specification:
Brand

Luxon

Weight

10.2 Ounces
Suitable for athletes, musicians and more
Adjustable resistance
Easy to use
May not last as long as more expensive options
Yesimet Snailrose Hand Grip Strengthener
Despite the name that doesn't exactly scream fitness, the Yesimet Snailrose Hand Grip Strengthener is still a fantastic low-cost option for anyone who isn't yet wholly dedicated to improving their hand strength, but give it some time.
The foam handles are high quality and therefore they are comfortable enough even to use all day if you have nothing better do to. The design is compact and portable, and it's also lightweight enough to slip into your jacket pocket while waiting for the subway. It may be a little basic compared to other options, but when you're paying less than $10 for two-hand strengtheners, you can't complain, and for some, the modest, classic design might be something you prefer. If you are looking for some quality fitness gear fro your home gym, be sure to check out our guide to the best dip stands.
Key Features:
2 pack
Quality foam handles
Portable
Lightweight
18-month warranty and support
Tough carbon steel wire
Specification:
Brand

YESIMET

Model

Esmartlife-01

Weight

5 Pounds
Comfortable
Easy to use
Suitable for building strength and rehabbing injuries
A little basic compared to other options
GRM Counting Hand Grip Strengthener
The GRM Counting Hand Grip Strengthener is a varied and versatile choice that also offers something that we've not seen before in this selection. We're talking, of course, about the counting function that checks how many squeezes you do in each session to check your progress and keep updated on how you're doing.
There's more to it than just this gimmick, though, and you can also embrace the wide range of adjustable resistances along with the variety of exercises the other equipment offers. It's constructed using solid ABS material, too, so you can trust it will last you long enough. Despite this, some parts feel a little cheap, but if you can look past this, you can try out versatile and enjoyable workouts. You may also be interested in some of the best wrist rollers from our list, so check them out.
Key Features:
5 pack
Smart counting design
Adjustable resistance
Variety of exercises
Solid ABS material
Wide resistance range
Specification:
Brand

GRM

Weight

14.4 Ounces
Comfortable grip
Durable spring
Suitable for everyone
Some pieces feel a little cheap
VariGrip Sport Adjustable Resistance Finger Strengthener
Our final choice is the VariGrip Sport Adjustable Resistance Finger Strengthener which comes with customizable tension for each finger and an ergonomic design that ensures fantastic comfort to help you squeeze and train all day. With this, you've got a superb on-the-go conditioning experience perfect for walking to work, heading to the gym, or sitting on the sofa munching on takeout food (and making yourself feel better by using this grip).
It can also rehab injuries and help to ease your way back into hitting your peak and going beyond to smash your workout and fitness goals, while the easy-to-use design is ideal for everyone regardless of the experience or skill level. Your fingers may get pinched in places, especially if you've never used it before, but this is all part of building you into the man you're supposed to be. Our guide to the best arm blasters features more excellent products like this, so check them out.
Key Features:
Customizable tension
Ergonomic design
Reversible molded grip
Convenient
On-the-go conditioning
Callus builder
Specification:
Brand

VariGrip

Model

VGSP

Weight

2.88 Ounces
Suitable for rehabbing injuries
Useful for pre-workout
Easy to use
Fingers may get pinched sometimes
Hand Strengthener Buying Guide
Features To Look For In Hand Strengtheners
Before deciding which hand strengthener is the perfect option for you and your needs, check out these essential key features you must consider to ensure you make the right choice.
Adjustable Tension - Variable tension levels are a fantastic way to find great value with your hand strengthener and also improve your strength. Adjustable tension means you don't need to purchase a new piece of equipment every time you reach certain skill levels. It's also great for times you suffer an injury and need to lower the tension to get you back to your original strength. Some options offer variable tension between individual digits, giving you even more scope.
Resistance Range - It's not enough to have an adjustable resistance only, though. You must consider the range of the resistance and how that can impact your workout. A low resistance range won't be useful for someone with more experience for hand strength training, and even if you don't plan on increasing your hand strength too much, one with a broad range may still be better in the long run.
Portability - If you want to get the most from your hand strengthener, easy portability is a must. This way, you can practice and train wherever you are, including being on-the-go, at work, or at home. Simple portability gives you no excuse for not hitting your goals and getting the training you need completed.
Comfort - While it's unlikely you'll use your hand strengthener for too long, how comfortable it is will play a massive part in how frequently you use it. An uncomfortable product will cause strain and pain and it will make you less reluctant to use the device. Look for padded handles and surface and ensure the gripper is large enough so that it doesn't cramp up your hand.
Purpose - Hand strengtheners are not just for athletes, they are also useful for anyone rehabbing injuries as well as musicians training their fingers to improve muscle memory. With this in mind, it's important to know which strengtheners serve which purpose best. Standard grippers will be suitable for any demand, whereas whole hand options may be better for musicians.
Design - The design of your gripper is another thing you must think about, so consider the simplicity of the design and what you are looking for in a hand strengthener. This will make it easier for you to decide which option works best for you. If you're struggling to choose, there are plenty of multipack options at an affordable price that can give you the chance to sample different designs to find the right one for you.
Types Of Hand Strengtheners
Grippers - Grippers are your standard hand strengtheners you'll see most commonly. They work using a spring mechanism and come with both adjustable and non-adjustable versions. They are easy to operate, requiring a mere squeeze to train.
Finger Strengthener - Finger strengtheners are broader than regular grippers and allow you to work out all digits at once. They all have adjustable tensions, and some even have individual tension adjustment for each finger which would be ideal for rock climbers.
Resistance Band - Simple but also effective, resistance bands are not as adjustable as their counterparts but you can purchase multiple bands with varying resistance levels. They are compact, lightweight, and portable and help you build strength by flexing your fingers.
Sources
Sign Up Now
GET THE VERY BEST OF GEARHUNGRY STRAIGHT TO YOUR INBOX