Last updated:
25 Dec 2020
11 Best Dip Stands (Review) In 2021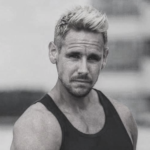 Your guide to this article today is by fitness expert Ben Coleman
Published
November 11, 2019
Support us! GearHungry may earn a small commission from affiliate links in this article.
Learn more
Do you even dip? If you've had an insult like this thrown at you in the gym, it's time you bought a dip stand. We've heard that dips are the new squats, which means everyone is doing them. A well-performed dip will work out your chest, shoulders, and triceps, so it's a really useful part of a full-body workout. We've been searching to find the best dip stand on the market, and we've narrowed it down to our 10 favorites.
The Best Dip Stand
Dip Stand Buying Guide & FAQ
How We Chose Our Selection Of Dip Stands
Brand - There are a lot of brands in the fitness market. It's one of the fastest-growing industries in the world and that means there are a lot of competing brands trying to get a share of the market. As a consumer, that means higher-quality, better prices, and better products. We've done some background research on the brands behind these products to make sure you can trust them.
Price - Not everyone has an unlimited budget for their home-gym equipment. We've included a range of products from cheap to expensive and everything in between. Check out our Best Value and Premium Products for the two ends of the spectrum.
Review - As an online consumer, you can read hundreds of reviews for almost any product on the market. Problem is, it would take you hours and hours of research before you find the product you want. Fortunately for you, we've done the leg work and checked out what other customers have said about all of the dip stands featured.
Features To Look For In Dip Stands
Height - Height is a very important consideration when you're choosing a dip stand. If you're a tall person, you need something with enough height to allow you to extend fully into the dip. Ideally, the handlebars should be in line with your hips.
Design - There are two main designs for dip stands. The first is where the whole dip stand is connected, which provides a sturdier platform to dip from. The second comes as two separate stands, which offers a bit more flexibility for wider dips. You can also find dip stands with added features like a vertical knee raise.
Performance - Your dip stand needs to perform to the highest standard. That means it should take your weight, not move around, be comfortable on your hands, and not prevent you from working out in any way.
Material - Most dip stands are made from steel tubing. As long as the material is strong and durable enough to withstand heavy use, it will be fine.

Dip Stand FAQ
Q: What is a dip stand?
A: A dip stand is a piece of exercise equipment used to perform dips and other exercises. It consists of two vertical bars at hip level.
Q: How tall should dip stands be?
A: It depends how tall the user is. It needs to be tall enough for you to perform a dip to full extension. Ideally, around hip height.
Q: Why should I use dip stands?
A: Dips work out your chest, triceps, and shoulder muscles. They are a very effective piece of exercising equipment.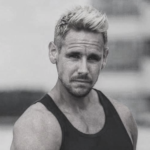 Ben Coleman is our resident sports and fitness product expert who offers a wide range of information in this field. Ben speaks fluently in the language of nutrition, training, and health - with a Fitness and Personal Training B.A (Hon) gained from the prestigious Southampton University in the UK.