Best Dip Stands In 2022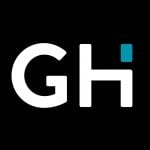 This product guide was written by GearHungry Staff
Last Updated
November 11, 2019
GearHungry Staff
GearHungry Staff posts are a compilation of work by various members of our editorial team. We update old articles regularly to provide you the most current information. You can learn more about our staff
here
.
GearHungry may earn a small commission from affiliate links in this article.
Learn more
Do you even dip? If you've had an insult like this thrown at you in the gym, it's time you bought a dip stand. We've heard that dips are the new squats, which means everyone is doing them. A well-performed dip will work out your chest, shoulders, and triceps, so it's a really useful part of a full-body workout. We've been searching to find the best dip stand on the market, and we've narrowed it down to our 10 favorites.
The Best Dip Stand
ProsourceFit Dip Stand Station
The ProsourceFit Dip Stand Station is even cheaper than the last product. The thing that stands out about this product is that it's much shorter than the other dip stands we've looked at. They've all been over 3 feet and this one stands at just 2.5 feet. That means it's only really suited to people that are under 6 feet. Having said that, we were still impressed with the product as a whole. Specifically, we like the fact that the width can be adjusted and the stand is still very stable.
If we had one complaint, it's that the pads on the handlebars are too small. You have to put your hand right in the middle of the bar if you want that padding – any tiny movement and you'll be grabbing the metal. And, you have to place it on very even ground or it will wobble around – but that's true of most dip stands. If you are on the hunt for some great weightlifting equipment, check out our guide to the best free weights and pick your favorite.
Key Features:
Adjustable height from 31 inches to 35 inches
Durable iron tube construction
Can support up to 400lbs
Rubber non-slip base
Specification:
Brand

ProsourceFit

Model

ProSource ps-1064-ds-black Dip Station Black

Weight

23.5 Pounds
Well-built and stable
Easy to adjust
A bit on the short side
Foam padding is too small
RELIFE REBUILD YOUR LIFE Dip Station
This dip stand wins the award for the most inspirational name. If you want to rebuild your life, maybe doing dips every day is a good place to start. But how does this product stack up against its competitors? Well, RELIFE REBUILD YOUR LIFE Dip Station is one of the cheapest on this list, so we'd recommend it to people who are just getting into this sort of exercising. If you're building a premium home gym, you should look for a more high-quality dip stand.
This dip station has a feature that we haven't come across yet – you can adjust the height. With a minimum height of 2.5 feet and a maximum of around 2.9 feet, it's not the tallest stand on here. However, if you're on the shorter side, this product could be perfect because you can find the ideal set up for you. We also like the fact that it comes in bright yellow – it makes a nice change from the black and grey products you see so often. For more amazing fitness equipment to help you get ripped, check out our guide to the best adjustable workout benches.
Key Features:
Adjustable height from 30.31 inches to 34.25 inches
Can support up to 300lbs
Non-slip rubber base
Soft padded handles
Specification:
Brand

RELIFE REBUILD YOUR LIFE

Weight

25.6 Pounds
Very affordable
Adjustable height for shorter people
Comes in bright colors
BalanceFrom Multi-Function Dip Stand
The BalanceFrom Multi-Function dip station was specifically constructed for the sturdiest and most stable control on the ground. This dip stand was manufactured with heavy-duty steel, which delivers a strong stance on the ground and is able to withstand the toughest of workouts. What's more, this equipment has an improved design implemented by BalanceFrom to guarantee maximum safety and is able to support a weight capacity of up to 500lbs due to its incredible compartments that allows optimal stability.
On top of all the great features offered by this multi-functional dip station, it also comes with an adjustable height component from 40.15 inches up to an incredible 51.18 inches, thus, making it suitable for use for those who are taller than average. What's more, there is a suitable non-slip pad that was implemented at the base of this equipment to greatly contribute to the stability features that the dip station wields. And as an added advantage, the machine also features a foam handle for the best grip while exercising – which subsequently ensures total comfort and prevention of pinched fingers. The overall dimensions of this dip stand make it comfortable for users to freely switch between exercises when needed. And with a width of 27.95 inches, coupled with a length of 29.52 inches, the space available is sufficient to accommodate all workout routines.
Key Features:
Improved design with added stability and safety
Heavy-duty steel construction
Foam padded handles
Non-slip base
Specification:
Brand

BalanceFrom

Model

BFDB-1YLParent

Weight

30.4 Pounds
AmazonBasics Dip Fitness Bar
AmazonBasics have a habit of becoming our Best Value products. They have carved a way into so many markets by creating high-quality and affordable products like this dip stand. They have taken inspiration from some of the most popular dip stands on the market. The first thing that impressed us about this dip stand is that it's over 3 feet tall and can handle up to 661lbs. AmazonBasics Dip Fitness Bar is suitable for just about anyone. Another feature we like is the thick foam padding that covers the entirety of the handle. Not only do they stop you from slipping, but they're also comfortable enough for long sets.
This dip stand is also surprisingly stable, thanks to the stabilizers. They dig into the ground and give it a solid platform to work from. One of the advantages of buying from AmazonBasics is that all of their products are covered by a limited 1-year warranty. If you're on the lookout for a budget dip stand, this one is really hard to beat. You may also like some of the great stepper machines from our list, so be sure to check them out.
Key Features:
661 lbs. weight capacity
Durable steel construction
Foam padded handles
Non-slip base
Specification:
Brand

AmazonBasics

Weight

22 Pounds
Well-built and stable
Tall and strong enough for most people
Impressive warranty
Some complaints of parts missing
Fuel Pureformance Deluxe Dip Stand
If stability is one of your major concerns, you should consider this Fuel Pureformance dip stand. It might not be the prettiest product on this list, but the steel construction makes for a very stable feel. Fuel Pureformance Deluxe Dip Station is made from a mixture of 12- and 14-gauge steel and has attached gussets to make it even more stable. It's over 3 feet tall, which makes it ideal for most people. If there's one thing we don't like, it's the metal bar over the front, which makes it difficult to swing your legs through. However, in spite of that, this is one of the top dip stations available. The product we've chosen is the dip station on its own, but you can also buy it with O-rings for an even more versatile workout machine. If you're on the heavier side, it's probably a good idea to splash out the extra cash on a sturdy dip stand like this one. For more quality machines for bodyweight exercises, check out our guide to the best wall mounted pull up bars.
Key Features:
Over 3 feet tall
12- and 14-gauge steel
O-rings available
10-year warranty
Specification:
Brand

Fuel Pureformance

Model

FM-FLDIP

Weight

25.5 Pounds
Very sturdy and durable
Grips are comfortable
Versatile with added O-rings
Confusing assembly
Not great for leg workouts
Ultimate Body Press Dip Stand
The first dip stand on our list is the Ultimate Body Press Dip Bar Fitness Station. Many people think this is the best dip stand on the market and we tend to agree. It combines all of the important aspects of a dip stand into the perfect product. It's a one-piece design, so the sides can't fall away from you in an explosive session. It's tall enough to accommodate people up to 6'5" and can handle weights of up to 350lbs – this pretty much incorporates everyone who should be using dips as part of their workout regime. You can adjust the width for different styles of workout. And, it has angled grips, which promote proper form during your workout. All of this is covered by an amazing 10-year warranty that covers for manufacturers defects for up to 10 years. A high-quality piece of your home gym equipment.
Key Features:
3 feet tall
Adjustable width
Angled grips for better form
Easy assembly and storage
10-year warranty
Specification:
Brand

Ultimate Body Press

Weight

17.80 Pounds
Tall and strong enough to accommodate almost all body types
Adjustable width for different workouts
Amazing manufacturer's warranty
Needs to be on an even floor
Titan Fitness HD Dip Stand
Next up, we've got a couple of interesting budget options. The first is the Titan Fitness HD Dip Station. At just over $50, it offers great value – especially if it can live up to its own claims. One of the biggest selling features is the 'exceptional weight capacity' – it can support up to 750lbs, which means it could hold some of the world's heaviest people. It's impossible that anyone fit enough to perform a dip could be too heavy for this stand.
It also has foam-padded handles and stabilizing pads to protect the floor from damage. It might be very strong, but it won't be as stable on the ground as the last 2 dip stands we've looked at. Also, quite a few Amazon customers have raised concerns about the assembly, with some missing parts. If you don't fancy yourself as a pro assembler, you might want to give this stand a miss. Our guide to the best vertical climbers features some amazing machines for your home gym, so check them out.
Key Features:
Over 3 feet tall
750lb capacity
Foam handles
Stabilizing pads
Specification:
Brand

Kinelo

Weight

24 Pounds
Can handle an impressive amount of weight
Very affordable
Confusing assembly
Not that stable on the ground
Lebert Fitness Equalizer Total Body Strengthener
The Lebert Fitness Equalizer Total Body Strengthener is the shortest dip stand on this list. Standing at just below 2.4 feet, it is considerably shorter than a lot of the products we've featured and that makes it an interesting product. It's somewhere in between a dip stand and a parallette bar, which opens up a whole new world of exercises. The product itself is well made. They've used stainless steel bars that can hold 400lbs. The grips are made from a comfortable and durable foam. And, despite being two separate bars, they are very well-balanced. 
The main thing that we like about this product is the fact that it comes with a workout DVD. If you're completely new to dip stands, this DVD walks you through the exercises and shows you the correct form. Plus, the stands come in 6 different colors! Be sure to check out our guide to the best ab machines that will help you torch fat and get that six-pack.
Key Features:
Approx 2.4 feet tall
400lbs capacity
Foam handles
Workout DVD included
6 colors available
Specification:
Brand

Amazon Renewed

Model

Lebert

Weight

19.25 Pounds
Lots of potential workouts
Easy to adjust
DVD explains how to use product
Expensive
Not as suited to dips
Ultimate Body Press Wall Mounted Dip Station
All of the dip stations on this list so far have been stand-alone. So, we thought we'd include a product that can be attached to the wall. Ultimate Body Press Wall Mounted Dip Station is perfect for people who want a home gym but can't afford to use a whole lot of space. That's the main advantage of this product – it barely takes up any room at all. The other advantage is that it's more than just a dip station. It has a padded back and vertical handles, which make it ideal for knee and leg raises. That means it's almost a whole-body work out tool.
The quality of the steel used is fantastic and if you assemble and attach it correctly, it's very stable. The only slight problem is that the steel tubing is a little too thin, which can make the handle uncomfortable on long sessions. Overall, we'd highly recommend this to anyone building a home gym. For more total body workout machines, check out our guide to the best rowing machines.
Key Features:
Wall-mounted
Includes vertical knee raise station
Heavy-duty steel construction
Foam padding
Specification:
Brand

Ultimate Body Press

Weight

21.5 Pounds
Perfect for someone building a home gym
Feels very stable on the wall
Offers more variety in workouts
Doesn't take up floor space
Steel tubing is a bit thin
Sunny Health & Fitness SF-BH6507
The Sunny Health & Fitness SF-BH6507 is one of the simplest dip stands on this list. If you're looking for something that you can use every day and then dismantle and store in the cupboard, it's absolutely perfect. One of the main reasons we like this dip stand is that it's super strong but doesn't take up much room. The solid steel frame can take up to 250 pounds but is relatively thin and low-profile compared to other dip stands. To connect the two handles (and stop them from falling over), there's a safety connector, which allows you to contract and extend the bar from 20" to 28". The foam hand grips make exercising more comfortable, without reducing the intensity. They also have a secondary purpose of stopping your hands from slipping. 
Key Features:
Dimensions – 46" (L) x 26" (W) x 30" (H)
Solid steel frame 
Max weight capacity – 250lbs 
Safety connector 
Adjustable width – 20" to 28"
Foam hand grips 
Non-slip rubber feet 
Specification:
Brand

Sunny Health & Fitness

Model

SF-BH6507

Weight

18.17 Pounds
Compact and easy to store 
Comfortable hand grips 
Suitable for all heights
Some reports of bolts missing 
Dip Stand Buying Guide & FAQ
How We Chose Our Selection Of Dip Stands
Brand - There are a lot of brands in the fitness market. It's one of the fastest-growing industries in the world and that means there are a lot of competing brands trying to get a share of the market. As a consumer, that means higher-quality, better prices, and better products. We've done some background research on the brands behind these products to make sure you can trust them.
Price - Not everyone has an unlimited budget for their home-gym equipment. We've included a range of products from cheap to expensive and everything in between. Check out our Best Value and Premium Products for the two ends of the spectrum.
Review - As an online consumer, you can read hundreds of reviews for almost any product on the market. Problem is, it would take you hours and hours of research before you find the product you want. Fortunately for you, we've done the leg work and checked out what other customers have said about all of the dip stands featured.
Features To Look For In Dip Stands
Height - Height is a very important consideration when you're choosing a dip stand. If you're a tall person, you need something with enough height to allow you to extend fully into the dip. Ideally, the handlebars should be in line with your hips.
Design - There are two main designs for dip stands. The first is where the whole dip stand is connected, which provides a sturdier platform to dip from. The second comes as two separate stands, which offers a bit more flexibility for wider dips. You can also find dip stands with added features like a vertical knee raise.
Performance - Your dip stand needs to perform to the highest standard. That means it should take your weight, not move around, be comfortable on your hands, and not prevent you from working out in any way.
Material - Most dip stands are made from steel tubing. As long as the material is strong and durable enough to withstand heavy use, it will be fine.
Dip Stand FAQ
Q: What is a dip stand?
A: A dip stand is a piece of exercise equipment used to perform dips and other exercises. It consists of two vertical bars at hip level.
Q: How tall should dip stands be?
A: It depends how tall the user is. It needs to be tall enough for you to perform a dip to full extension. Ideally, around hip height.
Q: Why should I use dip stands?
A: Dips work out your chest, triceps, and shoulder muscles. They are a very effective piece of exercising equipment.
Sign Up Now
GET THE VERY BEST OF GEARHUNGRY STRAIGHT TO YOUR INBOX