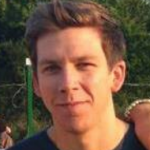 Getting in shape has never been easier. Gym memberships are (mostly) affordable, restaurants are focusing more on healthy meals, and companies are rewarding their employees for getting fit. They've incentivized healthy living. You don't always have time to eat right or hit the gym, though, so you need to find something that will help you out when you don't have the time or self-control. Just for you, we've found the best elliptical machines to help you get fit, healthy, and happy.
These have come at the right time, too. We all know how hard it is to resist temptation and maintain a healthy diet over the holidays. You're only one man and you can't expect to stride into 2019 without a slight slip of your willpower. What you can do, though, is get a head start on smashing your new year goals by investing in an elliptical machine to ease the shame of eating that fifth Christmas pretzel.
The Best Elliptical Machine
Elliptical Machine Buying Guide & FAQs
How We Chose Our Selection of Elliptical Machines
Brand - Instead of focusing on one brand because it's 'the best', we looked at a wide range of companies we believe offer excellent, high-quality products covering a range of purposes. Not everyone wants the same result from an elliptical machine, and so we felt it was important to identify variety to ensure we covered as many bases as possible.
Reviews - Reading reviews for elliptical machines has been useful in narrowing down our search for the best. We know that sometimes reviews can't be trusted, or that people may complain for the sake of complaining, however, there are enough reliable reviews to forget about these. Reviews that are reliable are informative and introduce us to the most important factors to consider when purchasing an elliptical machine.
Price - We know that you would love to have the best elliptical machine, who wouldn't? Unfortunately, this isn't always possible, whether that's because of budget, space, or if your partner lets you. We don't think it's fair to exclude anyone because they can't afford their favorite machine, and so we looked for machines ranging from the very affordable to the just about affordable so there's something for whoever wants one.

Features To Look For In Elliptical Machines
Size - Consider the size of the area you will place the elliptical. For standing machines, you'll need enough space to maneuver as well t when not in use, unless you have a dedicated gym room. For desk machines, the size won't be too much of an issue.
Assembly - Difficult-to-assemble machines can often cause mistakes somewhere throughout the process. The easier a machine is to assemble, the better, and the sooner you can start your workout. However, if it' seems too easy, you could have gone wrong somewhere, so ensure you double check before climbing on that thing!
Workout programs - You might already have your own workout program in mind, but it never hurts to test out some different workouts which can exercise different muscles. A standing machine with a range of great workouts will definitely be better value for money, but if you know what you're doing, it's not essential.
LCD screen - Tracking your speed, distance, pulse, and calories burned are great ways of motivating you, even if you don't need the motivation, they're always useful to see. an elliptical machine with an LCD display will give you all the information you need to make changes or improvements to your workout.
Incline settings - We know it sucks having to run up that hill, but if you're serious about getting into better shape, the incline setting is useful. Some machines have motorized inclines while others operate manually. It's more convenient for the incline to operate automatically, but if this is out of your price range, a manual incline setting will still be useful.
Resistance levels - Adjustable resistance sets ellipticals apart from low-budget and low-quality machines. The larger the range, the better the benefits, and should be more challenging the more you increase this resistance. Don't worry if you can't manage the highest setting just yet, it will come.
Stride length - The ideal stride length is between 16-inches and 21-inches as anything smaller may not be effective while 21 is ideal for the average-sized dude. If you can find a machine with adjustable stride length so the whole family can use it, that's even better.
App connectivity - For complete control over your progress and a better chance of hitting your targets, the ability to connect your elliptical with a fitness app is massively useful. This is only present in the most expensive machines though, and we don't recommend spending extra money solely for this. While it is useful, you can always input the information manually if you really want to.
Types of Elliptical Machines
Standing Machines
The large standing machines are ideal for home workouts are the same as those at the gym. They have digital displays, heart rate monitors, and come with a wide range of settings and programs to maximize your exercise, providing a full-body workout. They are also heavy and often not portable. This shouldn't be too much of an issue but could be one should you move.
Desk Machines
Desk ellipticals are smaller, more compact, and more basic machines. This doesn't mean they're any less effective though, and their size can be more beneficial than the standing machines. When you invest in an under-desk machine, you can use it all day, every day and do so almost passively. You'll only pause to take lunch or go to meetings. This provides more consistent workout you wouldn't achieve with a standing machine.

Elliptical Machine FAQs
Q: What is an Elliptical Machine?
A: An elliptical machine, also known as a cross trainer, is an (often) motorized exercise machine designed to stimulate the feeling of walking up or taking steps. They work similarly to treadmills, but are much low impact, which makes them popular among those who are rehabbing an injury or cannot do other workouts. The larger machines provide full body workouts while the smaller machines can fit under your desk where you can use them all day long.
Q: Can you lose belly fat by using an elliptical?
A: You can, but not because of the elliptical. If you want to lose fat anywhere on the body, you need to target that area, which for your stomach would not be possible on an elliptical. However, raising the intensity of your workout and combining it with a better diet will help to shed those pounds and start you on your way to six-pack abs. You can also look at the best core workouts to help you achieve this.
Q: Is elliptical better than treadmill?
A: We can't say for sure whether it's better than the treadmill, as different people have different goals. What we can say, though, is that because of the handles, a full-sized elliptical provides a full-body workout, which you don't get with a treadmill and these same ellipticals allow for backwards pedaling, which if you've ever tried to do the same on a treadmill, well you know how that ends up.
Q: How long is a good workout on an elliptical?
A: This depends on your fitness level and your aims, but shooting for 30 minutes a day over 5 days (because you'll need a rest day or two) is the optimum time. As you get into better shape, you can increase your time, which isn't a bad thing, just don't overdo it as you could suffer an injury.
Sources
Where to Start When Creating A Company Wellness Program - YEC for Forbes
What You Need to Know About Ellipticals - Very Well Fit
Elliptical trainer - Wikipedia