Best Elliptical Machines In 2022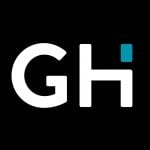 This product guide was written by GearHungry Staff
Last Updated
November 30, 2018
GearHungry Staff
GearHungry Staff posts are a compilation of work by various members of our editorial team. We update old articles regularly to provide you the most current information. You can learn more about our staff
here
.
GearHungry may earn a small commission from affiliate links in this article.
Learn more
Getting in shape has never been easier. Gym memberships are (mostly) affordable, restaurants are focusing more on healthy meals, and companies are rewarding their employees for getting fit. They've incentivized healthy living. You don't always have time to eat right or hit the gym, though, so you need to find something that will help you out when you don't have the time or self-control. Just for you, we've found the best elliptical machines to help you get fit, healthy, and happy.
These have come at the right time, too. We all know how hard it is to resist temptation and maintain a healthy diet over the holidays. You're only one man and you can't expect to stride into 2019 without a slight slip of your willpower. What you can do, though, is get a head start on smashing your new year goals by investing in an elliptical machine to ease the shame of eating that fifth Christmas pretzel.
The Best Elliptical Machine
Cubii Jr. Desk Elliptical Machine
The only very-slightly less 'complete' version of the Cubii is this Cubii Jr. Desk Elliptical, which comes with almost all the features as the flagship product but misses out on app connectivity and syncing. This is fine, though, and if you don't have the tools to track anyway, this is an excellent and less-costly option to keep fit at home or at the office.
The patented and ergonomically angled pedals ensure low pressure and impact on your joints and won't leave you feeling like you've run a whole marathon uphill by the end of the day. Instead, they provide a smooth and comfortable operation that'll soon become second nature, and it'll feel strange whenever you're sitting down without it. You can also track your workouts with a built-in display monitor and adjust the resistance levels to determine how hard you want to work on any day.
The Cubii Jr. is an excellent way for reducing muscle stress while still keeping you active throughout the day. If you often lament your lack of motivation after a dull day at the office, this under desk elliptical is a decent little stop gap for those times you can't bring yourself to head to the gym after work. Our guide to the best squat racks offers more great equipment so check it out as well.
Key Features:
Built-in display with real-time tracking
Whisper quiet to prevent distractions
Patented ergonomic pedals for smooth and comfortable operation
Any-time workout possibilities
Specification:
Brand

Cubii

Model

B074F1S194

Weight

35.7 pounds
Durable and sturdy construction
Simple assembly for immediate workout
Easily portable with middle handle
Doesn't sync with fitness apps or smartwatches
Schwinn 470 Elliptical Machine
At over $600, the Schwinn 470 Elliptical Machine is the most expensive product we bring to you today. It's a machine for those who are up to date with the evolutions of exercise machines and want to get the most from every feature, no matter how large or small. Investing in this elliptical – and that's what it is: an investment – will carve a golden path along your fitness quest that'll make it feel like the end isn't as far away as you once believed.
There's never truly an end to good fitness, but there are ways to take the monotony from your routine. The Schwinn 470 provides Bluetooth connectivity to sync with the downloadable Schwinn Trainer App to keep track of your progress, and the RunSocial app projects routes on your device screen for you to feel a little less lonesome on your journey.
You'll also have the pick of nearly 30 workout programs and 25 levels of resistance to suit beginners and those of you who have trodden along this track many times before. As a bonus, it's easy to put together, runs silently, and has loud built-in speakers to blast your motivational tunes like no one's business. Our handy guide to the best rowing machines features more great products like this.
Key Features:
Bluetooth connectivity to sync with Schwinn Trainer App
29 workout programs included
25 levels of resistance to achieve the most realistic workout
Dual Track LCD display
Specification:
Brand

Schwinn

Model

100517

Weight

207 pounds
Media shelf for a smartphone, tablet or MP3
Loud built-in speakers
Motorized incline operation
Fly wheel isn't free-spinning so your regular gym workout may seem more challenging
Nautilus E614 Elliptical Machine
If you're getting a little more serious about your fitness goals, then the Nautilus E614 Elliptical Trainer is a top-quality upgrade for the average dude looking to improve his cardio and burn some excess flab. The Goal Track feature ensures you keep up to date with your progress, giving you the chance to reward yourself with a cheeseburger every now and again, and offering motivation for those times you're convinced it's not worth it.
It's always worth it, though, and if you're willing to drop nearly $600 for a fitness machine, you better use it. It won't just keep you on your toes regarding your condition, you'll also have exceptional control over how you shed those pounds. With 22 total programs including 8 heart rate control, 9 profiles, and 2 custom workouts, you can take back the power and get fit on your terms. Once you get into the groove of this whole fitness thing, the 20 levels of resistance will be waiting for you to ramp up the intensity, and you'll be happy to do it. 
There's also built-in console speakers and MP3 input port, along with USB charging and an adjustable fan to keep you cool in the throes of stepping along. It's just about the complete machine for the fitness buff, and anyone who needs that extra motivation to get off the sofa and do something. Make sure to also check out our list of the best stepper machines for more great items like this.
Key Features:
Goal Track capability for individualized fitness targets
22 programs including profiles, heart rates, and quick start
20 levels of resistance
In-console speakers with MP3 input port
Specification:
Brand

Nautilus

Model

100391

Weight

193 pounds
Dual Track digital display
Easy assembly with straightforward instructions
Wide range of routines and manual workout possibilities
Heavy, so assemble it in the room
EFITMENT Compact Magnetic Elliptical Machine Trainer
The EFITMENT Compact Magnetic Elliptical Machine Trainer is an awesomely effective mid-range option for those who don't have rooms upon rooms of a home to choose from. The slim and modest design allows it to slot comfortably against walls or into alcoves between workouts, but it's still light enough to drag out into the middle of the room so you can watch TV while you stomp along.
Don't let its size fool you though. It still provides a total body workout that's sure to show results with consistency and dedication. As time goes on, you can increase the resistance along one of the 8 levels, all while checking your progress with the LCD digital display. For comfort, it comes with non-slip foot pads and although the stride length is only 11 inches, you can still get a good, efficient workout from it as it places greater focus on other areas of the body.
It's also super-quiet, so if you want to workout in the dead of night you can, all without the risk of waking the neighbors. If you live in an apartment, studio, or share a place, then the compact option is your best bet. Love this product? Check out our review of the best ab machines for our top picks.
Key Features:
Compact design to reduce home clutter and increase portability
Offers total body workout
LCD digital display monitor shows time, speed, distance, calories and pulse rate
Quiet operation
Specification:
Brand

EFITMENT

Model

B06XQ6BW92

Weight

63 pounds
Great for small spaces
Leg stabilizers for uneven floors
Phone and tablet holder
Screws and bolts could come loose if not properly tightened
Stamina InMotion Elliptical Machine Trainer
Not everybody has space, time, or cash to justify purchasing a standing machine though, and in those cases, a desk machine is a perfect solution. The Stamina InMotion Elliptical Trainer is a compact machine that doesn't take up any space at all while still giving you a suitable leg workout during days where you don't have half a second to yourself.
While it doesn't come with all the awesome and useful features as larger machines do, it's still an effective option and on the most basic level comes with everything you need for a convenient cardio workout. The adjustable tension increases intensity, which you can keep track of via the built-in digital monitor. It also offers a variety of movement options to provide versatility and give you the chance to workout different leg muscles for the best results.
Instead of beating yourself up for not making it to the gym today, consider investing in a desk trainer as a tradeoff. Its lightweight design and portability makes it an ideal office accessory or addition to your home gym equipment and gives you the chance to hit the gym without even hitting the gym which almost sounds too good to be true.
Key Features:
Portable and efficient cardio workout
Adjustable tension displayed via monitor
Variety of movement options, use sitting or standing
Forward or reverse motion
Specification:
Brand

Stamina

Model

55-1602

Weight

24 pounds
Great for casual workout when you don't have time for the gym
Runs smoothly and quietly
Built-in computer can track time and distance
Doesn't offer a full-body workout
Cubii Pro Under Desk Elliptical Machine
Something a little more premium than the InMotion, this Cubii Pro Under Desk Elliptical is the most advanced desk machine you'll ever come across. Bringing everything you love about the standing machines – aside from the full-body workout – it gives you a host of great features to make your days most active than they've been in years, all from the comfort of your desk.
You can connect the Cubii app, which allows you to track progress and sync with your Fitbit or Apple HealthKit for a complete record of your goals. As for operation, it's whisper quiet and so won't distract from tasks while at the office. You can use it at home, too, and you can either sit or stand to maximize workout variety and focus on different muscles.
The low impact gliding and rotation is excellent for those who suffer from joint issues, and while it may feel a little weird at first, you'll soon get used to it, and it will become almost passive, burning up to 300 calories a day. We don't think that's too bad for just sitting around, either. Don't forget to also check our guide to the best agility ladders.
Key Features:
Ergonomic elliptical workout for home or office
Bluetooth enabled with Cubii app to track progress and sync with smartwatches
Low impact on joints with 8 resistance levels for easy customization
Smooth gliding motion doesn't distract from other tasks
Specification:
Brand

Cubii

Model

F3A1

Weight

33.8 pounds
Fast and simple assembly
Pedals fit any shoe size
Effective gym cardio alternative
Slightly heavy to move if you need to
Stamina Peddler InMotion E1000 Elliptical Machine Trainer
The final step in our search for the best elliptical machines is this Stamina InMotion E1000 Compact Elliptical Trainer. Its compact design means it slides perfectly under the desk and you can also move it with ease should you get a promotion or want to take it home.
The pedal arrangement allows you to move forwards and backwards, giving you versatility in your workouts, and you can use it either sitting or standing for even more options. You'll get smooth operation, which is excellent for anyone with arthritis or trying to rehab a sports injury, and will have you feeling looser and more nimble in no time.
The digital display may be smaller than others, but it still provides post-workout readouts to keep you up-to-date with what you've done, which will be useful for anyone trying to git specific distance or time goals. It's also easy to put together, so there are no fears about it sitting in a box when it arrives. You can combine it with a weighted vest for even better results.
Key Features:
Pedal forwards and backwards to workout different muscles
Small and compact design for simple storage and portability
Versatile applications to workout sitting or standing
Post-workout reports with readout area
Specification:
Brand

Stamina

Model

B074CJTM8D

Weight

30 pounds
Easy assembly
Ideal for arthritis sufferers and those rehabbing injury
Smooth and comfortable gliding movement
Body Rider Exercise Upright Elliptical Machine
Our best choice for elliptical machines is the Body Rider Exercise Upright Fan Bike. It comes with dual-action extended handlebars, a feature which separates it from a standard exercise bike, and offers a whole body workout, the likes of which you won't get with a treadmill. You can easily adjust the resistance levels by turning a knob, and while there's no numerical indicator, it's still effective in adding intensity to your workout.
The digital display tracks time, distance, speed, and burned calories, but it doesn't have the in-depth fitness programs of more expensive bikes. That's cool, though, and what it might lack in sometimes forgotten features it makes up for with a smooth, fluid movement and a cool ocean-like breeze with the innovative fan wheel. When riding it, you feel secure, which is a product of the solid design and construction.
With it, you'll get a bike that offers great value for money, and even though it's missing a few features, this could cause a hike in price. For now, it's a great starter bike for anybody who wants to get in shape, but might not know exactly what they're after just yet.
Key Features:
Dual-action extended handlebars
Easily adjustable resistance levels
Innovative fan wheel keeps you cool
Digital display tracks time, speed, distance, and calories
Specification:
Brand

Body Rider

Model

BRF700

Weight

47.3 pounds
Solid, durable construction
Excellent value for money
Suitable body workout for beginners
Seat could be more comfortable
Elliptical Machine Buying Guide & FAQs
An elliptical trainer is an excellent piece of fitness equipment but there's lots to think about before you invest. We've highlighted below some of the features that go into making an excellent machine.
Tension and Resistance Levels - The more levels of resistance available, the more you will be able to incrementally challenge your workouts, pushing yourself even further as your fitness levels improve. It's always motivating and more fun to have scope with your exercise, that way you avoid both plateauing and getting bored.
When it comes to the types of resistance, most elliptical machines feature either a fan wheel or magnetic system. Fan wheels provide a smooth ride and can range in size according to the overall footprint of the machine. Magnetic resistance machines are quiet running and deliver consistent and natural feeling motion.
On-Board Computers - Most machines will feature some form of a digital computer, even if it's just a rudimentary one. Some have sophisticated, large back LCD monitors while others have just a small dial featuring basic digital information. Ideally, any display should be easy to read with backlighting being an advantage. Also, consider what information you'd like to have readily available. The best elliptical machines should provide a range of data, including distance, time, speed while the machines at the upper end of the market might also track pulse and heart rate.
Pre-Programmed Workouts - If your elliptical machine does feature a computer, it's likely also to have selectable programs with options geared towards weight loss, cardio workouts, interval training, etc. Some machines can have up to 30 different programs which can help minimize monotony, keeping your workouts challenging, fresh and fun.
Incline Adjustment - As with the resistance levels, many ellipticals also feature the option to change the degree of incline, which will add more diversity to your session by targeting different muscle groups more effectively. The more varied the portions you're able to choose from, the more challenging and interesting will be your experience.
Stride Length - Stride length varies from machine to machine and its this element that will dictate overall how much space your machine is likely to take up. If you're on the taller side plus you have plenty of space, then you might prefer a 20-inch stride that will enable you to replicate your natural walking pattern. If you're very limited on space, then you can get more compact bases with 11-inch stride lengths.
Other Considerations - Other features that it's worth considering include ease of transportation and portability as well as the ease of assembly. Does your machine have transportation wheels? Is it fitted with a fan? Are there speaker with inputs or a USB port for charging and data transfer? There are lots of advanced and useful features that today's best elliptical trainers feature.
Elliptical Machines FAQ's
Q: What are the Benefits of Ellipticals?
A: Ellipticals mimic the motion and muscle use not dissimilar to that used in cross-country skiing and can provide a hugely effective full-body workout in a safe and low impact way. You get a cardio workout while at the say time engaging all the main muscle groups for overall toning and strengthening effect. While your legs are striding away, you're activating your glutes and hamstrings, calves and quads. Pull in your arms by grabbing the upright handles and you begin to engage your whole upper body, in particular working the pecs and shoulders, back and arms. Your core is required to keep your body stabilized, so you are now getting the benefit of a total body workout. Whether your primary goal is to lose weight, tone up, get fit, or just have fun, all those objectives can be achieved using an elliptical machine.
Q: How should you care for your Elliptical Machine?
A: The best elliptical machines are going to feature plenty of moving parts, so regular maintenance is a must to ensure they're kept moving smoothly. We recommend that you lubricant from time to time, especially if you hear any squeaking parts or can feel that the motion isn't as smooth as normal. Make sure before you do purchase an elliptical machine that you check out the warranty just in case anything does go wrong in the future.
You're likely to sweat quite a lot using an elliptical machine, so it's also recommendable that you wipe down your machine after every session. Sweat might end up corroding some of the parts over time, plus it's just not pleasant! So keep a damp cloth to hand and give your machine a wipe down when you've finished using it.
Sign Up Now
GET THE VERY BEST OF GEARHUNGRY STRAIGHT TO YOUR INBOX