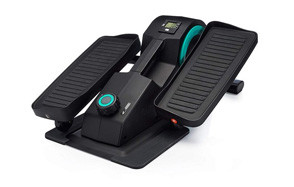 Cubii Jr. Desk Elliptical Machine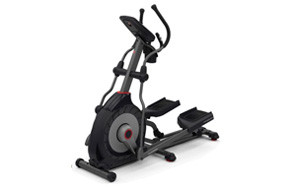 Schwinn 470 Elliptical Machine
Stamina InMotion Elliptical Machine Trainer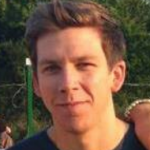 Getting in shape has never been easier. Gym memberships are (mostly) affordable, restaurants are focusing more on healthy meals, and companies are rewarding their employees for getting fit. They've incentivized healthy living. You don't always have time to eat right or hit the gym, though, so you need to find something that will help you out when you don't have the time or self-control. Just for you, we've found the best elliptical machines to help you get fit, healthy, and happy.
These have come at the right time, too. We all know how hard it is to resist temptation and maintain a healthy diet over the holidays. You're only one man and you can't expect to stride into 2019 without a slight slip of your willpower. What you can do, though, is get a head start on smashing your new year goals by investing in an elliptical machine to ease the shame of eating that fifth Christmas pretzel.
The Best Elliptical Machine
Elliptical Machine Buying Guide & FAQs
An elliptical trainer is an excellent piece of fitness equipment but there's lots to think about before you invest. We've highlighted below some of the features that go into making an excellent machine.
Tension and Resistance Levels - The more levels of resistance available, the more you will be able to incrementally challenge your workouts, pushing yourself even further as your fitness levels improve. It's always motivating and more fun to have scope with your exercise, that way you avoid both plateauing and getting bored.
When it comes to the types of resistance, most elliptical machines feature either a fan wheel or magnetic system. Fan wheels provide a smooth ride and can range in size according to the overall footprint of the machine. Magnetic resistance machines are quiet running and deliver consistent and natural feeling motion.
On-Board Computers - Most machines will feature some form of a digital computer, even if it's just a rudimentary one. Some have sophisticated, large back LCD monitors while others have just a small dial featuring basic digital information. Ideally, any display should be easy to read with backlighting being an advantage. Also, consider what information you'd like to have readily available. The best elliptical machines should provide a range of data, including distance, time, speed while the machines at the upper end of the market might also track pulse and heart rate.
Pre-Programmed Workouts - If your elliptical machine does feature a computer, it's likely also to have selectable programs with options geared towards weight loss, cardio workouts, interval training, etc. Some machines can have up to 30 different programs which can help minimize monotony, keeping your workouts challenging, fresh and fun.
Incline Adjustment - As with the resistance levels, many ellipticals also feature the option to change the degree of incline, which will add more diversity to your session by targeting different muscle groups more effectively. The more varied the portions you're able to choose from, the more challenging and interesting will be your experience.
Stride Length - Stride length varies from machine to machine and its this element that will dictate overall how much space your machine is likely to take up. If you're on the taller side plus you have plenty of space, then you might prefer a 20-inch stride that will enable you to replicate your natural walking pattern. If you're very limited on space, then you can get more compact bases with 11-inch stride lengths.
Other Considerations - Other features that it's worth considering include ease of transportation and portability as well as the ease of assembly. Does your machine have transportation wheels? Is it fitted with a fan? Are there speaker with inputs or a USB port for charging and data transfer? There are lots of advanced and useful features that today's best elliptical trainers feature.

Elliptical Machines FAQ's
Q: What are the Benefits of Ellipticals?
A: Ellipticals mimic the motion and muscle use not dissimilar to that used in cross-country skiing and can provide a hugely effective full-body workout in a safe and low impact way. You get a cardio workout while at the say time engaging all the main muscle groups for overall toning and strengthening effect. While your legs are striding away, you're activating your glutes and hamstrings, calves and quads. Pull in your arms by grabbing the upright handles and you begin to engage your whole upper body, in particular working the pecs and shoulders, back and arms. Your core is required to keep your body stabilized, so you are now getting the benefit of a total body workout. Whether your primary goal is to lose weight, tone up, get fit, or just have fun, all those objectives can be achieved using an elliptical machine.
Q: How should you care for your Elliptical Machine?
A: The best elliptical machines are going to feature plenty of moving parts, so regular maintenance is a must to ensure they're kept moving smoothly. We recommend that you lubricant from time to time, especially if you hear any squeaking parts or can feel that the motion isn't as smooth as normal. Make sure before you do purchase an elliptical machine that you check out the warranty just in case anything does go wrong in the future.
You're likely to sweat quite a lot using an elliptical machine, so it's also recommendable that you wipe down your machine after every session. Sweat might end up corroding some of the parts over time, plus it's just not pleasant! So keep a damp cloth to hand and give your machine a wipe down when you've finished using it.