Best Wrist Rollers In 2022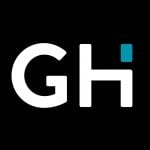 This product guide was written by GearHungry Staff
Last Updated
June 24, 2019
GearHungry Staff
GearHungry Staff posts are a compilation of work by various members of our editorial team. We update old articles regularly to provide you the most current information. You can learn more about our staff
here
.
GearHungry may earn a small commission from affiliate links in this article.
Learn more
Think about what constitutes a fit, healthy and strong body, and you probably focus on a ripped core, carved biceps and strong, broad shoulders. How many of you pay attention to your wrists and forearms? That's a mistake as clearly, the stronger your wrists are, the better equipped you will be to lift heavier weights over time. To smash your goals and work on increasing your reps and load, forearm strength shouldn't be neglected. A wrist roller is an excellent piece of specialist kit designed to isolate, target, and train the wrists and forearms. If you're looking to strengthen your grip so that you can give your boss more than a firm handshake, then read on. We've selected our top pick of the Best Wrist Roller products that will ensure you're the jam jar opening King!
The Best Wrist Roller
Pellor Forearm Wrist Blaster Roller Trainer
If you are looking to improve your grip, then a wrist roller and forearm exerciser is just what you need. Whether you're a mountain climber, a golfer or into a bit of hand wrestling, the power of a might grip will get you through many a tough sporting assignments. We've chosen the Pellor Forearm Wrist Blaster Roller Trainer as our Best Choice product today. Utilizing a tried and tested and functional method to improve the power and strength to the wrists and forearms, it's comfortable and easy to use.
The Pellor features soft foam grip handles which are easy to hold but which are also non-slip too. It's fabricated from high-quality solid steel and can conveniently be used with any standard sized weight plates which is a real bonus. It can also accommodate an upper weight threshold of 40lbs which should be more than adequate for isolating and working on that wrist strength. With rope length of 105cms, there's also plenty of leverage for retracting and releasing the rope to get a good set in.
Iron Mind Twist Yo' Wrist Wrist Roller
Our next best wrist roller designed specifically for performing wrist weight exercises comes from Iron Mind and is aptly called the Twist Yo' Wrist. It enables you to put an entirely new spin on your lower arm training and is ideal for those among you who enjoy everything from a spot of arm wrestling to shooting a gun. The Twist Yo' Wrist devices works out everything from your elbow down to your fingertips and will help in your quest to build muscle mass, strength as well as endurance in your lower arms.
It's different in design and fictionality to many of the other classic looking wrist rollers on the market. It trains both your grip, wrist, and forearms by using radial and ulnar deviation. If you're not exactly sure what that means, imagine if you were opening a firmly wedged jar of jam. One hand on the lid while the other is on the bottom to give you that all important leverage.  This uniquely designed wrist roller from Iron Mind has been devised so that you can train both concentrically (meaning winding up the cord) as well as eccentrically (unwinding the cord back the other way). As such, it's a popular go-to training tool for many climbers and martial artists who heavily rely on hand strength and grip.
Feating a 4" diameter polymer roller along with a 4" cord which is climbing grade quality, it can be used either with or without a pin (not included). It's easy and effective to use and incredibly compact and portable too.
If you are looking specifically for a piece of gym equipment you can use to perform wrist roller exercise, then take a look at our Premium Pick today from GD. It's a superb bit of kit with advanced features that make it an excellent choice. Fabricated from high quality anodized plated aluminum, it's durable and engineered to last. Just to put that into perspective, it's the same material used in aircraft material. That's combined with a Rothco paracord line which has an impressive tensile strength of up to 550lbs.
The GD Premium Wrist Roller features two lines connected with a stainless Carabiner which give it excellent balance and a stable center of gravity even when in use. The weighted center isn't affected even as the line is being retracted and released, meaning you can enjoy a more stable and intense workout. Solidly made with excellent abrasion resistance, the knurled finish on the handlebar provides an excellent grip. If you know that you want to push your limits by really working on increasing that lower arm strength then this wrist roller certainly provides plenty of scope for improvement.
This study and durable forearm and wrist exercise roller from Yosoo will have you opening jars like a pro, your hands and wrists will be so strong. For any activity that requires excellent hand grip and strength, then this is the perfect roller and is fully portable too.
It's made from a durable steel handle combined with a robust nylon rope measuring 100cm in length. That provides ample leverage for retracting up and releasing back down again. The handle is designed to be comfortable and secure to hold, featuring anti-slip foam for a soft but steady and effective grip. Fully adjustable, you can attach your own hanging weight up to an upper threshold of 20 pounds. It's ideal for the gym, at home or even to pack with you for that next business or pleasure trip.
Rigers Combo Wrist & Forearm Roller
This combination wrist roller and loading pin system from Rigers Fitness is a super versatile training tool that features an unbreakable all steel construction. Simply use in conjunction with an Olympic weight plate or even a kettlebell to work out your fingers, wrists, forearms and even your elbows. It's an excellent solution for any athletes out there suffering from the pain and inconvenience of carpal tunnel syndrome.
Very much designed with quality and functionality in mind, both the loading pin and handle are fabricated from steel and coated in a durable black powder finish to be rust resistant. Everything you need is included with your purchase (apart from weights) with the wrist and forearm roller, a robust nylon strap as well as a carabiner and loading pin. If you are wanting to increase your lower arm strength, then this is the perfect solution and will enable you to really isolate and build up a well-defined and proportionately developed forearm. Move over Popeye, there's a new strong man in town.
Wrist Roller Buying Guide
How We Chose Our Selection Of Wrist Rollers
We take several factors into consideration when narrowing down our final product recommendations.
Reviews - It's important, along with our own research, that we pay attention to reviews from reputable sources as well as what other consumers have to say about their own experiences in using the products. Only the wrist rollers that get positive reviews as well as passing our own rigorous internal testing and selection process make it into our final buying guide.
Price - We appreciate that staying fit and healthy can end up being an expensive process, and we want to make our guides as accessible as possible to a wide range of people with varying budgets. Living healthily and being able to workout should not only be reserved for the rich and famous! That's why we choose to focus on quality goods, at affordable price points that as many of our readers as possible can take advantage of.
Features To Look For In Wrist Rollers
Firstly you are going to need to decide whether you want to go for a handheld or mounted wrist roller and following that, your next major consideration is likely to be whether to go for weights or resistance. The most common type of wrist roller features a line to which a load is attached, but there are some devices which feature a built-in resistance control function, allowing you to dial up and down the overall intensity of your workout. Typically though, you can expect to pay significantly more for this exceptional versatility and portability.
Weight Capacity - Next, you need to think about what weight capacity you're likely to require. Some units may only support the attachment of small plates and have a limited upward threshold which you might quickly train beyond. Others come with a highly durable and dependable line or carabiner that has an impressive weight capacity that will well extend any weight threshold you're ever likely to reach.
Grip - Given that this is a piece of equipment that you are required to grip, it needs to be first and foremost comfortable to manage and hold. Non-slip roller grips are clearly going to be easier to control, especially if you're working up a sweat. The last thing you want is for the wrist roller to slip out of your hands mid-set with the weight plate crashing onto your toes!
Dual-line - A dual-line is a feature more likely to be found in higher end wrist rollers. The unique design ensures that the center of gravity remains equally balanced in the center of the bar, providing the end user with a better workout experience.
Types Of Wrist Rollers
While on the surface of things a wrist roller might seem like a simple enough device, there are actually two different options you can go for, either handled or mounted. Let's have a quick overview of their main differences.
Handheld - With a handheld wrist roller, the device itself is supported by the actual user and is designed to be portable and easy to use with no setup required. Besides attaching a weight, no other kit is necessary. This makes them a common and popular choice.
Mounted - With a mounted wrist roller, as the name suggests, it first needs to be attached to a stable surface. In that respect it lacks the portability and versatility of a handheld roller, however, it can be more effective at isolating and forearms and working them more deeply.
How To Use A Wrist Roller
Follow our top tips below to get the most out of this exercise.
Start by standing upright with your feet shoulder width apart and your arms extended directly straight out in front of you, parallel to the floor.
Grab hold of your wrist roller with your palms facing down to the ground and allow the unraveled roller to hand loosely down in front of you.
Begin by wrapping the rope around the wrist roller, alternating one wrist at a time and rotating in an upwards motion initially.
Once the weight has successfully reached the top, reverse the motion lowering the weight back down again once again adopting an alternating wrist position.
Repeat this up and down series for as many sets are you require.
If you prefer to watch a video of the exercise being performed, why not also check out the link below for a visual demonstration.
The key tip is to keep your body stationary at all times while performing the exercise, ensuring that only your wrists and forearms are moving. If you don't have access to a wrist roller yet, the exercises can be replicated using dumbest instead and remember to keep the arms extended out in front of you but angled slightly downward.
Sign Up Now
GET THE VERY BEST OF GEARHUNGRY STRAIGHT TO YOUR INBOX