Best Medicine Balls in 2022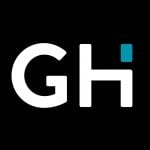 This product guide was written by GearHungry Staff
Last Updated
August 17, 2018
GearHungry Staff
GearHungry Staff posts are a compilation of work by various members of our editorial team. We update old articles regularly to provide you the most current information. You can learn more about our staff
here
.
GearHungry may earn a small commission from affiliate links in this article.
Learn more
If you are already familiar with the gym then you will have seen within the free weights section, those large baseball looking balls lined up alongside the kettlebells and dumbbells. They make a fantastic addition to your strength training and are an excellent option for a home gym too due to the multitude of exercise you can do with them.  Medicine ball workouts intensely utilize all your major muscle groups as well as providing a very dynamic and fun session that you can do solo or with a partner. They're perfect if you are starting out as there's no technical expertise required to master the form, unlike with a kettle bell which can be more challenging for a novice. If you can pick up a ball, then you can exercise with a medicine ball plus they come in all kinds of different weight options to progress with your own strength and endurance. So let's get the ball rolling with our Best Medicine Ball review today and get you slamming dunking your way to supercharged strength and endurance.
The Best Medicine Ball
Amazon Basics Medicine Ball
With this range of Amazon Basics medicine balls, you can really challenge your core strength as well as improve your balance, coordination and your muscular endurance. These classic weighted rubber medicine balls are perfect for a professional or home gym and come in a range of weights to suit the novice to exercising right through to professionals you might be using medicine ball training as part of their full programme. Whether you are working out alone or with a partner, there is so much that you can do with the ball to really have fun and challenge your progression.
The Amazon weighted balls all feature a colorful and bright stripe to denote their various weights and have their individual weight also clearly marked on the center of the ball itself. They are constructed from an easy-grip rubber which provides the resistance you need so that they won't slip out of overly sweaty hands. Use your balls to challenge your regular moves like squats, lunges and chest presses to bring more power to your workout.
Durable and ruggedly designed from high-quality, sturdy rubber, the balls bounce off hard surfaces like walls and floors so are perfect for throwing actions. With weights ranging from four all the way up to eighteen pounds, there is also plenty of progression from this Amazon basics range so maybe invest in a couple of options so that you can challenge and progress your results.
Key Features:
Available in ten sizes (4-18lbs)
Sturdy rubber construction 
Superior grip textured finish 
Develop strength, balance, coordination and explosive energy
Fun, functional and dynamic workouts
Specification:
Brand

AmazonBasics

Model

IB1023

Weight

10 pounds
Next up, we've got a high-density medicine ball from Yes4All. Well-loved by customers, this medicine ball is the perfect workout buddy if you don't have a lot of space in your home gym (or even if you do). One of the best features is the textured PVC shell. All around the surface are little protruding triangles that make it super easy to grip, even when your hands are drenched in sweat. Plus, the surface is thick enough that you can drop it without worrying about it getting damaged. 
The inside of the Yes4All Slam Ball is filled with sand to stop it from rolling and bouncing. This makes it much better for aerobic exercises that require you to pick the ball up and put it down multiple times. It's available in two colors and a bunch of different sizes (from 10lb – 40lb). If you're looking for a solid medicine ball, this is one of the best on the market. 
Key Features:
Textured PVC shell 
Easy-to-grip surface 
Filled with sand 
Available in six sizes (from 10-40lbs)
Available in two colors 
Specification:
Brand

Yes4All

Model

Slam

Weight

11 pounds
Next up, we've got a super high-quality toning ball from a company called A2ZCARE. The first thing you might notice about this medicine ball when it arrives in the post is that it's smaller than the ones you've seen in the gym. That's because it's designed for daintier hands. For some people, the larger medicine balls are too cumbersome for a regular workout. These ones are easy-to-grab, comfortable in your hand, and can be stored out of the way. 
You'll also notice the soft and smooth PVC shell. Instead of a textured finish, the A2ZCARE Toning Ball is super smooth, so you might need some chalk for your hands. The interior is filled with natural sand to stop them from rolling away. Plus, they're available in a bunch of different sizes and colors and even come with a six-month warranty. 
Key Features:
Smooth PVC shell 
Filled with natural sand
Easy-to-grab size 
Available in six colors 
Available in six sizes (2-8lbs) 
Specification:
Brand

A2ZCARE

Model

Toning

Weight

4.2 pounds
TRX Training Slam Medicine Ball
Anyone familiar with the gym will have heard of TRX and quite possibly used their suspension style training to really challenge their performance. So the fact that they have a range of superior TRX Slam Balls should come as no surprise nor should the fact that they have made it firmly onto our review. These high quality, easy-grip, textured surface workout balls will really test you to your limits.
They are constructed from an ultra-durable rubber shell and can withstand any amount of impact your throw at them. They can survive the evilest and grueling workouts. Question, is, are you fit enough to really put them through the pacing they deserve? With weights that go up to fifty pounds, there is a TRX Medicine Ball to suit everyone from the novice to the Pro athlete and all you gym bunny's in between. Get involved with the TRX Manifesto and transform the way you train forever. Be sure to also check out our ankle and wrist weights review for more great items like this. 
Key Features:
Nine sizes (6-50lbs)
Easy-grip textured surface
Durable rubber shell
One-year TRX warranty included
Developed by fitness industry renowned experts
DYNAPRO Durable Rubber Medicine Ball
We love the look and quality of these DYNAPRO rubber balls that have a really attractive and colorful design. They come in bright shades of red, green, yellow, blue, grey and pink and have 5 different weight options from four pounds up to twelve pounds. They have been specially constructed to be highly durable and to withstand repeated and extensive slamming. However hard you throw your medicine balls against the floor or wall, with their burst-resistant casing, you will get plenty of bounce and no disappointment.
They also very conveniently feature textured grip panels that mean you can comfortably train hard. There's no need to worry about the ball slipping from your hands, although we don't know what kind of catch you are so if you miss, that will be down to you and not the ball's lack of grip! These DYNAPRO medicine balls are great when used for all kinds of training programs whether solo, couples or in a class environment. They provide for plenty of fun and challenging variations on lots of established moves like squats and lunges, push-ups, chest presses and weighted jumps.
If you are tired of the same old workout and really fancy switching it up a gear, then it's time to check out medicine ball training and be ready to see fast, fat burning results, increased endurance and stamina and that much sought after leaner muscle mass. An excellent choice, especially if you are just starting out or even if you already actively participate in a sport like tennis, baseball or golf and want to incorporate some moves into your workout to compliment that sport and mimic their particular motions.
Key Features:
Five sizes (4-12lbs)
Durable rubber construction
Burst-resistant casing 
Dual surface texture
Perfect for solo or group exercise
Bright and attractive colored 
Specification:
Brand

DYNAPRO

Weight

10 pounds
We love the bright, colorful designs of these high-quality rubber Medicine balls from JMB. The clever color-coding easily identifies the weight, so there's no second-guessing. They are designed and constructed from a premium, eco-friendly, and highly durable rubber that can withstand repetitive slamming and handling. The textured surface of this range of workout balls not only means they are comfortable to workout with, but also have a great grip as well as exceptional bounce. They were an obvious choice to make it onto our Best Medicine Ball review.
There are seven weights in total to choose from in the JMB range so why not select a couple so that you can continue to advance your training? Starting at just two pounds for when you are just getting to grips with dynamic ball training and going up to fifteen pounds for when you are really ready to give that ball and your body a pounding.
Medicine balls like these are great for helping to improve your strength, and by adding some weight to your plyometric or core exercises, you are really going to advance your progress and see faster and more impressive results. For great bounce and exceptional handling, these make a wise investment. For adding weight to your workouts, we have reviewed some exceptional weighted vests so check them out.
Key Features:
Available in 7 colors to denote 7 different weight options
Select from 2 pounds up to 15 pounds
Constructed from durable and textured high grip material
Designed with eco-friendly rubber
Perfect for plyometric and core training
Excellent also for cardio exercise, coordination, and balance
Specification:
Brand

JBM international

Weight

2.49 pounds
Tone Fitness Soft Weighted Exercise Ball
A great add-on to a Pilates or Yoga practice to deliver more targeted arm strength, these soft, small weight balls are easier to work with than a traditional dumbbell and can be easily held in the palms of the hand or gripped tightly to increase your workout intensity.
Tone Fitness Soft Weighted Exercise Balls are basic but functional and are filled with air so are easy to manage and manipulate. They're not designed to be bouncy, but they do have an amount of giving which allows you to grip and hold them while you work out other body parts simultaneously. Three relatively light weights only, six, eight, and ten pounds, they are better for a more relaxed workout rather than for adding huge amounts of resistance. They make a great choice for rehabilitation purposes too.
Key Features:
Small weights designed to compliment toning and strengthening workouts
Perfect to add to yoga or Pilates exercise for additional intensity
Soft and durable, comfortable to hold, and great for developing arm strength
Three sized weight options available – 6, 8 and 10 pounds
Specification:
Brand

Tone Fitness

Model

HHKC-TN010

Weight

10 pounds
URBNFit Mini Pilates Style Stability Ball
As with the Tone fitness ball, these mini balls from URBNFit are designed for more gentle forms of exercise like Yoga, Barre, and Pilates where you might still want to add some additional resistance and intensity to say a lunge or squat but aren't want to load the weight or do anything too dynamic. They make an excellent choice for rehabilitation and physical therapy as well as for your end of programme stretching routines.
Constructed from high-quality anti-burst PVC they might be small but they are pretty mighty and can withstand pressure up to 600 pounds. A full workout guide is included with your purchase to help you get the most out of your URBNFit multi-purpose exercise ball. If you are into fitness, check out our fitness gifts ideas for more amazing products like this.
Key Features:
Multi-purpose 9-inch mini exercise ball
Perfect for Yoga, Pilates, Barre and Stretching
Constructed from high-quality PVC with anti-burst coating
Able to withstand up to 600 pounds of pressure
Workout guide and accessories are included
Specification:
Brand

URBNFit

Weight

6.4 ounces
SPRI Dual Grip Medicine Ball
The final exercise ball to make it onto today's Best Medicine Ball review is the only one that conveniently features easy-grip handles which makes it perfect for targeting those obliques and doing all of those rotational and core exercises. Having handles might also provide some of the less seasoned fitness fanatics among you with a little bit more confidence that they can stay entirely in control of the ball. You can challenge yourself further by using a one or two-handed operation and similar to a kettlebell, perform more dynamic and explosive movements.
The two-handled design means that SPRI Dual Grip Medicine Ball is great for cross-body patterns but also for replicating the functional swing required for sports like Golf and Tennis too. With seven different weights to choose from in this SPRI designed medicine ball, you can really challenge and push your body to the max. We especially love this dual grip ball for really helping to isolate the core for an intense and challenging workout. Our handy guide to the top battle ropes features more great products like this. 
Key Features:
Available in 7 different weight options from 6-20 pounds
Dual handle design
Easy grip features
Perfect for rotational core exercises
Free instruction sheet included
Robust and sturdy construction
Specification:
Brand

SPRI

Model

05-58673-P

Weight

15 pounds
Medicine Ball Buying Guide
How We Chose Our Selection of Medicine Balls
As always, hours of detailed research go into compiling our comprehensive guides for you and the focus is always on delivering a range of recommended products that are high in quality constriction, at an affordable range of prices and from fitness industry brand names that you can trust.
Features To Look For In Medicine Balls
Below are the key recommendations of what you should be looking out for when purchasing a medicine ball.
Medicine ball size and weight – you need to be able to comfortably hold, handle and manage the ball but also have room for advancement and progression. You might want to consider purchasing a small selection of different weights so that you can continue to increase your reps and weights as you gain more strength and muscular endurance.
Material – most medicine balls are constructed from high-quality rubber, but not all are designed for slamming activities. Some are of a lighter and softer material so decide what types of exercise you are most likely to want to carry out with your workout ball. If you are intent on doing some explosive and dynamic floor slams, then make sure you invest in a medicine ball that is sturdy and robust, and that can really withstand this repetitive and punishing type of use.
Quality of the medicine ball- it goes without saying but always ensure that you invest in quality, reputable goods that have been designed and engineered to last.
Medicine Ball FAQ
Q: What is a medicine ball?
A: A medicine ball, which might also be referred to as a fitness or exercise ball is a weighted ball that is generally used for either strength and conditioning training or for rehabilitation. It's usually about shoulder width in diameter or 13.7 inches approximately but will come in a range of different weights with anything from 1 up to 12 kilograms. It's not to be confused with an inflatable exercise ball that is much larger, lighter and that you generally sit on to perform exercises. With medicine ball training you can do much more dynamic and explosive training which is why they make a great add-on to your normal strength and conditioning training programme as you can throw them, unlike dumbbells and kettlebells.
The medicine ball is said to have its origins and influence back with Hippocrates who used stuffed and weighted animal skins with his patients as part of his ancient rehabilitation techniques. Today they are a regular site racked up at the side of gyms, especially Cross Training gyms where they are incredibly popular and prevalent.
Put simply, a medicine ball is a simple and highly effective tool for strength training, delivering core explosive power and a highly targeted all over body workout.
Benefits of medicine ball
First up working out with a medicine ball is fun and something different which is always going to be more motivational. It's also a great way of releasing stress and tension too, so you are already on to a winner. More importantly, though it requires acceleration and not just strength to perform the exercises which is why working out with medicine balls delivers such advanced results. Power and motion combined.
You can also work on multiple planes of movement including big and basic foundational moves like squats and lunges but rather than those moves being static, by introducing a medicine ball you increase the movement and the acceleration throughout your body to switch on and fire up the fat burning effect.
Medicine balls are also safe and easy to use. Something like a kettlebell requires more technical ability, but pretty much anyone can pick up a ball, even if they are starting out just with a very light one. If you are new to strength training, then a medicine ball is a great place to start to build up your confidence and as you do so, your reps and weights too.
Q: How to choose a medicine ball and what weight medicine ball should you use?
A: Medicine balls come in a variety of sizes as well as weights and to a lesser extent shapes. Mostly they will be the traditional round basketball shape. So the key factor is really going to be which weight you need, and that, of course, is going to be determined as most things are by your current physical strength, ability and the kinds of exercises and amounts of reps you are aiming for. You need to be able to manage the ball, completing your activities with proper form and still be able to maintain your full motor skills and stamina. If you are throwing the ball overhead, it needs to be large enough that you can hold and catch with both hands and heavy enough to recruit all your major muscle groups. If you are using a medicine ball to perform targeted ab exercises though, it needs to be smaller and lighter so that you can target speed, reps, and form. Generally speaking, it's a good idea to start out lighter and to work your way up to a heavier weighted ball as you become more confident, stronger and have better ball control.
Q: What muscles does the medicine ball work?
A: Depending upon which exercises you are carrying out at the time, a medicine ball can be used to target the entire body; upper, lower and your core. It's also the kind of training that any level of ability, age or physicality can look to incorporate. Because medicine balls can be used to match the patterns you use in regular sports, jumping, throwing, bending, squatting, lunging, etc., they are great for developing speed, strength, balance, and agility.
You can use a medicine ball very effectively to target the upper body, working on your chest, shoulders, and triceps, your lower body to hone in your quads and hamstrings and of course your entire core too.
Q: Ways to use a medicine ball?
A: A medicine ball really is an incredibly versatile as well as a fun way to get fit and will bring a whole new aspect to your training programme. There are plenty of exercises you can use them for, both as part of a solo or indeed a partner workout and you can use them very effectively to develop strength, endurance, and cardiovascular fitness too. They really are a fantastic all-round accessory if you are ready to ignite your results and power up your performance and the benefits of medicine ball training are probably far more extensive than you initially realized.
They make a great all over body-building ally and are a great motivational tool. You can simultaneously work multiple muscle groups at one including your lower, upper and your core. Fantastic for working those hamstrings and glutes, they also make a dynamite companion when targeting those abs. Combing lunges with dynamic twists will power up your quads, your obliques and your chest for an intense blast.
They can also bring the fun factor back into your fitness and provide an excellent opportunity to release some of that pent-up stress and frustration. There is nothing more liberating that vigorously throwing a heavy ball against the wall or the floor and knowing that you are doing so much good for your strength of body as well as your peace of mind!
Pretty much whatever you can do with a dumbbell, kettlebell or an Olympic barbell you can also do with a medicine ball and so much more besides. Lots of competitive athletes use them to replicate moves they might use in their specific sports to really target and train a body part. They can quickly build up strength, endurance and increase overall responsiveness as well as spatial and perceptual awareness. Use them plyometrically to develop power and increased explosivity. You can also use them to improve coordination and balance too. Try doing your pushups with your hands on a medicine ball and see how much more you need to engage that core!
By using a medicine ball, you really can work multi-muscle groups at once that will, in turn, help you to burn more calories and create increased muscle mass.
Q: Can anyone do a medicine ball training?
A: One of the beauties and appeals of medicine balls is that they can be used by almost anyone whether you are a novice and new to exercise or a professional looking to increase power and bring more explosive energy to your current discipline. There's little technical ability required other than the ability to hold a ball, and you can start slow and steady with minimal reps and weight, increasing both as you progress.
Sources:
Benefits of Medicine Ball Training - Onnit Academy
Take Your Medicine: Medicine Ball Training! - Bodybuilding
Sign Up Now
GET THE VERY BEST OF GEARHUNGRY STRAIGHT TO YOUR INBOX