Best Farmers Walk Handles In 2022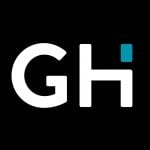 This product guide was written by GearHungry Staff
Last Updated
December 5, 2019
GearHungry Staff
GearHungry Staff posts are a compilation of work by various members of our editorial team. We update old articles regularly to provide you the most current information. You can learn more about our staff
here
.
GearHungry may earn a small commission from affiliate links in this article.
Learn more
If you feel you've done everything you can in your fitness regimen but are still failing to see the results you crave, it might be time to introduce a different aspect into your weekly (or even daily) gym routine. This different aspect could be one of the best farmers walk handles, which are superb for targeting a variety of muscles you can't always work on, even if you've got the best free weights, wrist rollers, or medicine balls.
Whether you're looking to enhance your home gym or suggest an upgrade at your local fitness center, farmers walk equipment can pay for itself almost immediately, and you and your fellow gym buddies will soon the results soon enough.
The Best Farmers Walk Handle
Titan Mini Farmers Walk Handles
Our top pick is the Titan Mini Farmers Walk Handles which comes in a set of 2 for easy, even workouts and convenience. As a set of mini farmers walk handles, it's compact and boasts simple storage, and while it won't hold as much weight as full-sized sets, it can still hold 90 pounds per handle.
This lower weight makes it ideal for beginners and also those with little space in their home gym (even if that gym is just the corner of your bedroom) and fit comfortably inside your gym bag. The sleeves are also smaller than usual and are 10" long, but still compatible with Olympic plates. The flat back design also means they stand on the floor securely. While they're not suitable for experienced bodybuilders, but for those looking to work towards building strength and increasing their lift capacity can start here and see where it takes them.
Key Features:
Pair set
Easy to store
10" loadable sleeves
Olympic plate compatible
45 pound max weight per sleeve
Flat back design
Compact design
Specification:
Brand

Titan Fitness

Model

FWMINI

Weight

18 Pounds
Titan 60 Inch Farmers Walk Handles
If you're looking for a full-sized option, the Titan 60" Farmers Walk Handles Carry Bars are a tough and high-capacity option for more experienced lifters. You'll get a total 1000 pound capacity, which is one of the largest around when looking for farmers carry handles.
The pair set boasts 12" sleeve length on both handles and both ends for easy balance, and these sleeves are suitable for both Bumper or steel plates and are Olympic size compatible. The black powder coating ensures the bars are protected from rust and wear and tear, and while the handles aren't knurled like other options, they are still easy to grip and feel secure in your hand. If you're not convinced, though, you can always invest in weightlifting gloves just to be on the safe side.
Key Features:
Pair set
Bumper or steel plates
Olympic size compatible
12" sleeve length
500 pound capacity
Black powder coating
Smooth handles
Specification:
Brand

Titan Fitness

Model

FARMWH

Weight

40 Pounds
TDS 5 Inch Farmers Walk Handles
Even bigger than the CFF FIT handles, these TDS 5" Farmers Walk Handles are a mammoth product that might make all other options feel just a little inadequate, at least size-wise. They look about as close to a torpedo as you can get with workout equipment, but once you finish a set with them, it'll be your guns people will fear.
As you'd expect from something this large, there's a 1000 pound weight capacity per bar, which will offer plenty of lifting options if you can fit all your plates on the 12" sleeves. These sleeves are Olympic compatible, too and you'll also get chrome plated collars to keep them secure. The handles are raised 6" from the pipe itself, offering plenty of space to grip and without the risk of chafing or rubbing to ensure a comfortable workout every time. Be sure to also check out our reviews of the best Olympic weight benches for more great fitness gear like this.
Key Features:
Pair set
Chrome plated collars
Handles raised from bar
3 sizes available
12" Olympic sleeves
1000 pound weight capacity per bar
Specification:
Brand

TDS

Model

C-0410-5-B

Weight

92 Pounds
Xtreme Monkey Farmers Walk Logs
Moving back to something a little more standard, the Xtreme Monkey Farmers Walk Logs are a decent mid-range choice for those somewhere in between beginner and experienced in powerlifting. It measures 60" in total per bar, so it's not too large that you'll knock over ornaments at home, but also not too small so that you won't get the full effects of the workout.
The zinc finish ensures durability, while the knurled handles make it easy to hold and minimize the risk of it slipping, which further protects the bars from damage. It can handle both Bumper and Iron Olympic plates, which fit comfortably on the 12" sleeves. If you don't have weight collars, don't worry, as these come complete with 4 commercial lock collars to get you started as soon as the box arrives. For some full body workout machines, check out our guide to the best rowing machines.
Key Features:
Pair set
Zinc finish
4 commercial lock collars included
Bumper and Iron Olympic plate compatible
Knurled handles
12" sleeves
60" total length
Specification:
Brand

Xtreme Monkey

Model

B00LV58VQS

Weight

75 Pounds
Xtreme Monkey Black Farmers Walk Bars
Suitable for a variety of workouts to maximize your form and physique, the Xtreme Monkey Black Farmers Walk Bars are lightweight but durable and offer a versatile approach you can't get with all options we've suggested so far.
They offer a 400 pound weight capacity, so while they might be a little too weak for professional powerlifters and bodybuilders, comfortable beginners and intermediates will find a lot to love about them as they work to perfect their style and build strength all from the comfort of their home gym. The 6 handles offer 3 different positions and ensures it's more than just a set of farmers walk handles. Instead, you can try a variety of different lifts for an all-around workout without investing in multiple accessories. It fits all Olympic plates and comes with 4 steel collars, and with a 6 foot total length, you'll never want for extra space on the bar. For more products for upper body muscle definition, check out our top picks of the best free stand up pull up bars.
Key Features:
Lightweight
Durable construction
400 pound weight capacity
6 handles offers 3 different lifting positions
Fits all Olympic plates
4 steel collars included
6' total length
Specification:
Brand

Xtreme Monkey

Model

100-4202

Weight

33 Pounds
TDS Strong Man Shrug Cage
Our final pick of the top farmers walk handles around is the TDS Strong Man Shrug Cage which while looking a little different to our other picks is still an effective option. It's also one of the strongest, with 1000 pound capacity and heavy-duty construction that ensures durability and the knowledge this will last you for perhaps your entire bodybuilding career.
The knurled handles make is easy to grip and offer peace of mind you (or others) won't drop it onto the floor if you get too tired. The design also makes it suitable for a variety of workouts and bears a large similarity to the Hex Bars we've looked at previously. It also boasts a balanced design that helps to improve form and also reduce the risk of injuries such and pulls and strains. The 13" loadable sleeves also provide plenty of space for weights, and despite only offering an inch more than other options, it still feels like a lot. You may also like some of the best squat racks from our list, so take a moment to check them out.
Key Features:
Heavy duty construction
1000 pound weight capacity
Knurled handles
Suitable for a variety of workouts
13" loadable sleeves
Balanced design
Specification:
Brand

TDS

Model

TDS-95450

Weight

40 Pounds
A2ZCARE Farmers Walk Handles
The A2ZCARE Farmers Walk Handles provide a more traditional way to increase your core strength. They're not designed to be portable or to look good, they're just designed for strength. Interestingly, they're not as strong as the nylon strap handles we featured above, with a weight capacity of just 330 pounds each. Still, that should be enough to give you a really solid workout. Plus, they have the added benefit of being completely rigid, so your body has to do less work to keep them in the right position. This is a better system for beginners, who need to focus on their form.
Key Features:
Dimensions – 10.25" x 14" x 4.9" 
Made from solid stainless steel 
10-inch loadable sleeve length 
2-inch diameter 
Max weight capacity – 330lbs
One-year limited warranty 
Specification:
Brand

A2ZCARE

Weight

9 Pounds
Farmers Walk Handle Buying Guide & FAQ
Features To Look For In Farmers Walk Handles
Before you decide which of the best farmers walk handles are the right ones for you, check out these essential key features to consider.
Dimensions - The dimensions of your farmers walk bars should depend on the space in your home gym or workout area. Mini farmers walk handles or straps won't take up a lot of room and can be easily stored away when not in use. However, full-sized bars and cages aren't as easy, so if you want to minimize clutter in the house, you should identify a safe but convenient space to store them.
Construction - A steel bar or frame will be the most beneficial as it's proven to be one of the most durable materials around while still being lightweight enough to lift and hold. You should also think about the design of the bar or cage and how the handles are attached to ensure further reliability, as a weak connection could lead to disaster, especially if you pack too much weight on the bar.
Weight Bearing Capacity - Speaking of weight capacity, consider this before purchasing your handles. Not everyone needs the largest load, and for some it might even be more useful to invest in lower total loads for convenience. This includes mini farmers handles and farmers walk straps, which can fit easily in your bag for transport.
For more experienced and serious lifters, the heavier the load, the more options you have, but this extra weight capacity shouldn't come at a price that's out of your budget. As with every purchase, be smart about what you're buying and consider your needs.
Loadable Sleeve Length - Walk handle sleeve lengths range from 10" to 13", which doesn't sound like a massive difference, but is often the difference between a plate or two. Before buying, consider what type of plates (Olympic or Standard) you have and how many you own, and also remember you'll need space for the collars to keep the plates secure.
Longer sleeve lengths offer more versatility, but if you don't have the plates to fill them sufficiently, the extra protrusions can get in the way and hinder workouts.
Farmers Walk Handle FAQ
Q: What are farmers walk handles?
A: Farmer walk handles are a type of workout equipment designed to target a variety of muscles (more on that later) and increase grip strength. As the name suggests, they are supposed to be used when walking and the style reflects the way farmers would walk with items when working the fields.
Unlike standard barbells or even hex bars, you hold farmer carry bars at your side with your arms straight, and walk forward. Because the bars are balanced with a center handle, they are easier to hold while walking without knocking your legs and knees on the bars.
While anyone can use farmers walk handles, they are most often used by bodybuilders and powerlifters.
Q: What muscles do the farmers walk work?
A: The best farmers walk handles work out a variety of different muscles that are essential to forming a perfectly sculpted body with no weaker muscles. However, the primary muscles are the back and shoulders, your core, and your legs.
By targeting these muscles, you'll find benefits that stretch further than merely smashing lifting goals at the gym. The exercises help with stamina, form, and posture, which is great for cardio workouts and general life. Walk handles also improve your grip strength, which makes them an excellent training option for climbers.
The style is not for everyone, but if you're looking for an extra aspect for your workout, the farmers walk handles could be the answer.
Sources:
How Loaded Carries Like the Walk Build Strength - Men's Health
The Farmer's Walk Cure - T Nation
Sign Up Now
GET THE VERY BEST OF GEARHUNGRY STRAIGHT TO YOUR INBOX