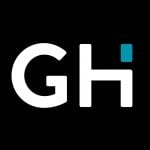 If you feel you've done everything you can in your fitness regimen but are still failing to see the results you crave, it might be time to introduce a different aspect into your weekly (or even daily) gym routine. This different aspect could be one of the best farmers walk handles, which are superb for targeting a variety of muscles you can't always work on, even if you've got the best free weights, wrist rollers, or medicine balls.
Whether you're looking to enhance your home gym or suggest an upgrade at your local fitness center, farmers walk equipment can pay for itself almost immediately, and you and your fellow gym buddies will soon the results soon enough.
The Best Farmers Walk Handle
Farmers Walk Handle Buying Guide & FAQ
Features To Look For In Farmers Walk Handles
Before you decide which of the best farmers walk handles are the right ones for you, check out these essential key features to consider.
Dimensions - The dimensions of your farmers walk bars should depend on the space in your home gym or workout area. Mini farmers walk handles or straps won't take up a lot of room and can be easily stored away when not in use. However, full-sized bars and cages aren't as easy, so if you want to minimize clutter in the house, you should identify a safe but convenient space to store them.
Construction - A steel bar or frame will be the most beneficial as it's proven to be one of the most durable materials around while still being lightweight enough to lift and hold. You should also think about the design of the bar or cage and how the handles are attached to ensure further reliability, as a weak connection could lead to disaster, especially if you pack too much weight on the bar.
Weight Bearing Capacity - Speaking of weight capacity, consider this before purchasing your handles. Not everyone needs the largest load, and for some it might even be more useful to invest in lower total loads for convenience. This includes mini farmers handles and farmers walk straps, which can fit easily in your bag for transport.
For more experienced and serious lifters, the heavier the load, the more options you have, but this extra weight capacity shouldn't come at a price that's out of your budget. As with every purchase, be smart about what you're buying and consider your needs.
Loadable Sleeve Length - Walk handle sleeve lengths range from 10" to 13", which doesn't sound like a massive difference, but is often the difference between a plate or two. Before buying, consider what type of plates (Olympic or Standard) you have and how many you own, and also remember you'll need space for the collars to keep the plates secure.
Longer sleeve lengths offer more versatility, but if you don't have the plates to fill them sufficiently, the extra protrusions can get in the way and hinder workouts.

Farmers Walk Handle FAQ
Q: What are farmers walk handles?
A: Farmer walk handles are a type of workout equipment designed to target a variety of muscles (more on that later) and increase grip strength. As the name suggests, they are supposed to be used when walking and the style reflects the way farmers would walk with items when working the fields.
Unlike standard barbells or even hex bars, you hold farmer carry bars at your side with your arms straight, and walk forward. Because the bars are balanced with a center handle, they are easier to hold while walking without knocking your legs and knees on the bars.
While anyone can use farmers walk handles, they are most often used by bodybuilders and powerlifters.

Q: What muscles do the farmers walk work?
A: The best farmers walk handles work out a variety of different muscles that are essential to forming a perfectly sculpted body with no weaker muscles. However, the primary muscles are the back and shoulders, your core, and your legs.
By targeting these muscles, you'll find benefits that stretch further than merely smashing lifting goals at the gym. The exercises help with stamina, form, and posture, which is great for cardio workouts and general life. Walk handles also improve your grip strength, which makes them an excellent training option for climbers.
The style is not for everyone, but if you're looking for an extra aspect for your workout, the farmers walk handles could be the answer.
Sources:
How Loaded Carries Like the Walk Build Strength - Men's Health
The Farmer's Walk Cure - T Nation