Best Arm Blasters In 2022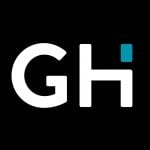 This product guide was written by GearHungry Staff
Last Updated
June 7, 2019
GearHungry Staff
GearHungry Staff posts are a compilation of work by various members of our editorial team. We update old articles regularly to provide you the most current information. You can learn more about our staff
here
.
GearHungry may earn a small commission from affiliate links in this article.
Learn more
Taking care of your body is a lot easier said than done. With work to take care off, there's barely any time left in the day for diet and fitness. Regardless of this, one has to utilize any available time effectively when it comes to getting in shape; which is why the use of equipment that helps achieve faster results should not be overlooked. Like resistance bands, arm blasters are fun additions to include in a workout to get optimum results in a shorter period of time. They are also incredibly under appreciated despite all the benefits they offer.  Since gaining popularity in the 1970s, they have still remained a relevant piece of exercise equipment; and for good reason too, as it benefits those who after leaner, more muscular arms. Thinking of getting an arm blaster for more defined arms? Here are some of the best arm blasters available.
The Best Arm Blaster
DMoose Fitness Curl Arm Blaster
While there are several solid arm blaster options on the market, none does it better than the DMoose Fitness Arm Curl Blaster. This is one of the most positively reviewed products out there; for sure it must be doing something right. The DMoose Fitness Arm Curl Blaster comes with an isolator bar that has been designed with a superior construction and also succeeds at precisely targeting the biceps while also stabilizing your body for maximum results. It successfully prevents arms from flaring out during heavy weight curls and also maintains tension on the muscle for the duration of the curl.
What's more, this arm curl blaster comes with a carefully designed 'comfort fit', thick padded elbow pads and supreme foam neck padding, all in a bid to ensure that you are suitably comfortable during an arm blaster workout. If that's not enough to convince you, maybe the lifetime guarantee will change your mind. This also makes a perfect fitness gift for your loved ones.
Key Features:
Lifetime guarantee
Comfort fit
One size fits all
Padded and adjustable nylon belts for efficiency and stability
Specification:
Brand

DMoose Fitness

Weight

1.8 Pounds
Improves long term stability
Increases strength and technique
Comes with a thick gauge aluminum
Bar not wide enough
Not for those with a thicker frame
Heavy
RIMSports Arm Blaster For Biceps
The RIMSports Arm Blaster for Biceps comes built with a posture support technology for faster, more efficient results which also makes it suitable for both beginners and professionals. Not many arm blasters are that versatile.
As for its construction, the RIMSports Arm Blaster also offers a heavy plastic buckle for added security when in use. If an arm blaster is not properly secured, this could affect the users form and defeat the purpose of the blaster in the first place. Luckily, you don't have to worry about that with this product. And thanks to the fact that RIMSports Arm Blaster for Biceps is made with superior grade aluminum, it can survive the toughest workouts.
If comfort is what tops your list of features, this arm blaster is a sure bet as it also comes built with dense elbow pads and padded neck support for comfort throughout your work. And with its durable scratch-resistant finish, you can say goodbye to future dents as this product will certainly remain sturdy and durable regardless of repeated use. If you like working out with weights, check out our guide to the best free weights.
Key Features:
Posture support technology
Unique contoured shape
Performance enhancing design
Heavy duty construction
Free Arm Blaster E-Book
Specification:
Brand

RIMSports

Weight

2.2 Pounds
Affordable
Durable
Comfortable
Not suitable for all sizes
Awkward fit for the wrong size
For lightweight lifting
RAD Ultimate Strength Arm Blaster
If you want bigger or more defined arms, you have to give them love from a well-designed arm blaster such as the RAD Ultimate Strength Arm Blaster. This is one gym equipment that has received an overwhelming amount of positive reviews. While most Arm Blasters target the biceps exclusively, the RAD Ultimate Strength Arm Blaster is one of the few that do great work on both biceps and triceps.
The RAD Ultimate Strength Arm Blaster has been commended for its sturdy and durable build. It is easily one of the most positively reviewed bicep blasters on the market. It's semi-gloss to flat finish has been a particularly highly praised feature, along with its safe construction that leaves no chances of back strain or pain.
Another great feature of this arm blaster is the adjustable straps that make it a suitable option for people of different sizes along with its ability to isolate your arms, especially during triceps pull-downs. The bicep pump you get after using the RAD Ultimate Strength Arm Blaster will definitely bring you back for some more intense workouts. Don't forget to also check our guide to the best resistance bands.
Key Features:
One size fits all
Top notch biceps isolator
Adjustable
Heavy plastic buckle/clip to keep belt secure
Specification:
Brand

RAD

Weight

1.39 Pounds
Comes with neck strap
Comes in multiple colors
Comes with supreme v2 foam neck padding
Cut unevenly
Weak strap
Bends after a short while of repeated use
Body Solid BB23 Arm Blaster
The Body Solid BB23 Bicep Bomber is the best options for those with bicep muscles. Not only is it lightweight and easy to use, but it is also efficient in its targeting of the arm muscles. What's more, this bicep bomber has also served as a secret weapon for many fitness pros that have successfully increased their muscle mass without the use of traditional weights. So, if it's good enough for the professionals, rest assured that it won't let you down when it comes to quick results.
When it comes to efficiency, the Body Solid BB23 Bicep Bomber's design provides greater isolation which in turn supplies more tension to the bicep muscles which furthers its growth. It also offers built-in elbow pads that are dense enough for your optimum comfort, whilst improving your arm blaster workout form or physique. Unsurprisingly, you will begin to see results in no time. Make sure you also check our guide to the best weightlifting belts.
Key Features:
Dense elbow pads
Webbed nylon belts and pads
Lightweight
Neoprene neck pad
Specification:
Brand

Body Solid

Model

BB23

Weight

2 Pounds
Nylon Belt offers 1,000-pound capacity
Affordable
Dense elbow pads for stability and comfort
Unbendable
Too small in size
Small neck pad
If you're looking to add some serious weight to your bicep curls, the Hawk Sports Arm Blasters will give you peace of mind. The 24-inch contoured arm blaster provides amazing support and helps you keep the perfect form when you're doing heavy curls. It has an adjustable strap with a heavy-duty steel buckle, perfect for most body types. Plus, the neck is padded with neoprene and the armrests are padded with foam. All of this makes it possible to achieve a high level of comfort during your workout. And, if you're not completely sold on the quality, Hawk arm blasters come with a lifetime warranty, so you can purchase with confidence.
Key Features:
24-inch arm blasters
Contoured design 
Adjustable strap 
Heavy-duty steel buckle 
Padded neoprene neck 
Padded foam armrests 
Lifetime warranty 
Specification:
Brand

Hawk Sports

Weight

2 Pounds
Adjustable design 
Comfortable padding 
Durable 
Protected under warranty 
More expensive than some models 
Cannon Curl + Fit Grips – Arm Blaster
The Cannon Curl + Fit Grips – Arm Blaster has, over the years, become a fan favorite. This is mostly thanks to its combo package that includes Cannon Curl + Fit Grips 2.0. With all the extra features in the combo pack, rest assured you are getting a good deal as this item is worth more than the listed price. The fit grips, in particular, deeply resonate with users of this arm blaster and like other premium additions on this list, the Cannon Curl + Fit Grips – Arm Blaster delivers on its promise of improving your form and isolating your arms for a better, bicep-pumping workout.
Another positive of this product is that it also comes with a secure nylon strap and a neck pad made of thick neoprene to ensure comfort during exercise. What's more, the thick aluminum gauge effectively supports heavier weights. With all the listed great features, if you're still not convinced, the manufacturers are offering a lifetime warranty that you can rely on if the product does not meet your standards. For more weight lifting products check out our guide to the best adjustable dumbbells.
Key Features:
Combo package – arm blaster, fit grips, thick grips bar training
Lifetime warranty
Posture support design
High quality materials
Specification:
Brand

Core Prodigy

Model

FBA_CCFG01

Weight

2.8 Pounds
Comes with fit grips
Lifetime warranty
Affordable
Small size
Awkward fit for people of bigger sizes
Not suitable for all sizes
Farabi Fitness Weightlifting Arm Blaster
For a fast and effective pump, consider the Farabi Fitness Weightlifting Arm Blaster. If you don't have much time to hit the gym, these arm blasters help to keep up with your muscle building routine whilst still adding the important stimuli. Not only does it come from a reputable brand, but it is also guaranteed to improve your physical aesthetic and is considered one of the best options for experienced athletes and weightlifters. However, it can also be a suitable option for beginners who are excited to jump right into the process.
Thanks to its sturdy construction, it can withstand heavy weightlifting without worrying about dents or breakage. And with its NHT curve design, arm movement is limited allowing you to stay true to form. It also comes with additional GCT cushion to support the neck and the Nylo-Fa XCR to ensure a comfortable workout. This is a perfect piece of home gym equipment.
Key Features:
Nylo-Fab XCR strap
NHT curve design
HG-Solid metal construction
Durable
Specification:
Brand

Farabi Sports

Model

FAB-1001

Weight

1.94 Pounds
Padded strap
Sturdy construction
Enhances lifting capacity
Small size
Could use additional padding
Not for all sizes
ARD-Champs Heavy Duty Arm Blaster
When a piece of exercise equipment has 'heavy duty' in its name, you can be sure it gets the job done. The ARD-Champs Heavy Duty Arm Blaster definitely delivers on that assurance and is perfect for those who are ready to take their workouts to the next level. It is not only one of the best choices for heavy weight workout but it is also very affordable.
With the ARD-Champs Heavy Duty Arm Blaster, you get to see results within a short time of use. Such a portable design enables more exercise in less time, which also means increased energy expenditure. What's more, this piece of equipment can also be used to isolate your biceps muscles which helps to prevent falsification, so that the training and growth stimulus on your biceps muscles are increased. Thankfully, the ARD-Champs Heavy Duty Arm Blaster also prioritizes comfort; so rest assured that you won't be uncomfortable while carrying out your heavy-duty arm blaster exercises. Live working out? Check out our guide to the best kettlebells as well.
Key Features:
Contoured design for improved isolations
Heavy metal buckle for security
Top notch biceps isolator
Neck strap has supreme v2 foam neck padding
Specification:
Brand

ARD-Champs

Weight

1.6 Pounds
Comes with a neck strap
Durable
For heavy weight exercises
Weak strap
Could use more neck padding
Strap does not stay tight
TAVIEW Weightlifting Arm Blaster
With the TAVIEW Weightlifting Arm Blaster Adjustable Aluminum Bodybuilding Bomber, you are sure to get the arm blasting workout you desire. This premium product is considered one of the best on the market; users can't seem to find a single complaint. While a little more expensive than others on the list, it's certainly worth your money.
The TAVIEW Weightlifting Arm Blaster is also easily adjustable and has been designed to fit different shapes and sizes. It also comes with cushioned neck padding as an assurance that you'll be comfortable during your workout. There is denying that this product does exactly what it sets out to do, and it absolutely delivers on all its promises of physical benefits without any catch or strings attached – which is why it is considered one of the top choices among arm blasters. When lifting weights, make sure you wear a pair of cofortable weightlifting shoes.
Key Features:
Aluminum alloy materials
Adjustable straps
Cushioned neck padding
Lightweight
Specification:
Brand

LARA STAR

Weight

1.8 Pounds
Effective
Sturdy
Adjustable
Cost
Lightweight
Could use extra elbow padding
4fit Heavy Duty Arm Blaster
In addition, the biceps are a relatively small group of muscles. That means you do not have to burden them too much until they are exhausted. An intense bicep work-out usually does not take more than 30 minutes, hence why a trip to the gym is not always essential. With the 4fit Heavy Duty Arm Blaster Body Building Bomber Bicep Curl, you can train at home effectively. This arm blaster stands out among its counterparts for various reasons, but most importantly, because it comes from a trusted brand. Beyond that, it is also very easy to use and its hassle-free design puts it among the few fan favorites in the market.
The 4fit Heavy Duty Arm Blaster does not take advantage of its brand recognition by listing its price at an unattainable amount. Instead, it is quite affordable, which no doubt adds to why the fitness community appreciates this product. It certainly delivers on what it set out to achieve; a great tool for isolating the arms and biceps while also improving form. With so many exercise equipment entering and leaving the market, there's a reason why this arm blaster has stood the test of time; it clearly has helped many users achieve their fitness goals.
Key Features:
Top notch biceps isolator
Comes with supreme V2 foam neck padding
Contoured design for better isolation
Heavy metal buckle/clip for safety
Specification:
Brand

4fit

Weight

1.5 Pounds
Great at isolating biceps
Affordable
Comfortable
Lightweight
A little tight across the chest
Strap is too long
Arm Blaster Buying Guide & FAQ
How We Chose Our Selection Of The Best Arm Blasters
Several factors were taken into consideration for our choices of best arm blasters but at the end of the day, these were the most dominant factor that influenced the final list.
Price - Staying healthy and eating right is already expensive enough, which is why we chose to focus on affordable options which can still get the job done. Here's a fun fact – the expected cost of living healthy is one of the key reasons people turn away from living a healthy life. However, affordable fitness tools, like the ones listed above, make the journey all that easier and a whole lot cheaper.
Brand - Trusted brands who have years of service in the health and fitness industry were given much consideration when compiling this list. We also included younger brands who have proven they can easily keep up with established names in the industry. Customers need to be able to trust any company that produces products designed for their health as well as those that have a good record of great service – brand assurance is certainly vital.
Reviews - Other reviews from reputable sources also had a hand in influencing our list of Best Arm Blasters. Although we tried and tested the above products, we also compared our findings with that of others. As a result, only the arm blasters that were positively reviewed were selected.
Features To Look For In Arm Blasters
Comfort - When choosing an arm blaster, you need to remember that this equipment has been designed to help you out in the gym – not inconvenience you. As a result, it's best to only select those that you feel 100% comfortable with; trusts us – you'll find several of them. What's more, it's vital to avoid any that are too tight or make you feel uncomfortable in any way.
Adjustability - Arm Blasters are supposed to work for you, which is why a suitable product that can be easily adjusted to your preferences must be chosen. It's always great to have the option of adjusting the arm blaster however you'd like; this will help to achieve your bicep training goals more effectively.
Durability - The fitness lifestyle is considered expensive, which is why choosing a strong durable item saves cost; this way, you don't need to spend money replacing an item that cuts or tears a few days or weeks after being bought. While these items are technically cheaper, which is where their appeal lies, they are not as practical as you'll end up buying several new ones in the long run. Instead, opt for an affordable arm blaster that will last for several years, thereby saving you cost in replacement fees.
Features - A great idea for selecting the best arm blasters is to look out for those that come with several features, just like the ones listed above. As such, it's best to opt for an arm blaster that has a lot to offer. This way, you will know you're getting more features for less – especially when you choose the affordable options.
Arm Blaster FAQ
Q: How do you use arm blasters?
A: As previously mentioned, the arm blaster is a piece of exercise equipment that aids in performing triceps exercises and bicep curls. It is easy to use and can be worn on the front of the body with an adjustable strap that rests on the back of the neck and shoulders area. Just like that, you're ready to go.
Wearing the arm blaster forces your elbow to remain in front of your torso as your curl, thereby keeping your elbow stationary and in place all through the arm blaster workout.
Q: Can women use arm blasters?
A: Certainly, Arm/Bicep blasters work the same for both men and women, and are a great addition to your workout regardless of gender.
Q: Will arm blasters help elbow issues?
A: The Arm Blaster is designed to help with posture control. As a result, it provides support to your elbows, enabling you to maintain the correct posture during triceps exercises and curls.
Q: Are arm blasters one size?
A: No, they come in several sizes to fit people of different shapes. However, several arm blasters are 'one size fits all' but are usually easily adjustable to accommodate the buyer/user.
Sign Up Now
GET THE VERY BEST OF GEARHUNGRY STRAIGHT TO YOUR INBOX