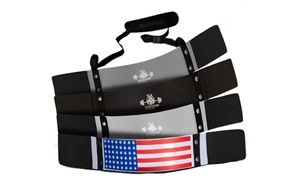 DMoose Fitness Curl Arm Blaster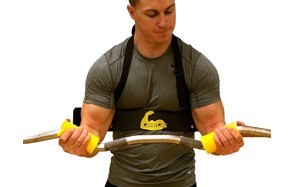 Cannon Curl + Fit Grips - Arm Blaster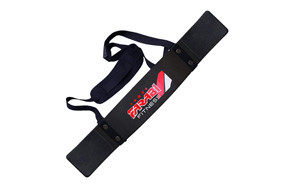 Farabi Fitness Weightlifting Arm Blaster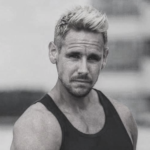 Taking care of your body is a lot easier said than done. With work to take care off, there's barely any time left in the day for diet and fitness. Regardless of this, one has to utilize any available time effectively when it comes to getting in shape; which is why the use of equipment that helps achieve faster results should not be overlooked. Like resistance bands, arm blasters are fun additions to include in a workout to get optimum results in a shorter period of time. They are also incredibly under appreciated despite all the benefits they offer.  Since gaining popularity in the 1970s, they have still remained a relevant piece of exercise equipment; and for good reason too, as it benefits those who after leaner, more muscular arms. Thinking of getting an arm blaster for more defined arms? Here are some of the best arm blasters available.
The Best Arm Blaster
Arm Blaster Buying Guide & FAQ
How We Chose Our Selection Of The Best Arm Blasters
Several factors were taken into consideration for our choices of best arm blasters but at the end of the day, these were the most dominant factor that influenced the final list.
Price - Staying healthy and eating right is already expensive enough, which is why we chose to focus on affordable options which can still get the job done. Here's a fun fact – the expected cost of living healthy is one of the key reasons people turn away from living a healthy life. However, affordable fitness tools, like the ones listed above, make the journey all that easier and a whole lot cheaper.
Brand - Trusted brands who have years of service in the health and fitness industry were given much consideration when compiling this list. We also included younger brands who have proven they can easily keep up with established names in the industry. Customers need to be able to trust any company that produces products designed for their health as well as those that have a good record of great service – brand assurance is certainly vital.
Reviews - Other reviews from reputable sources also had a hand in influencing our list of Best Arm Blasters. Although we tried and tested the above products, we also compared our findings with that of others. As a result, only the arm blasters that were positively reviewed were selected.
Features To Look For In Arm Blasters
Comfort - When choosing an arm blaster, you need to remember that this equipment has been designed to help you out in the gym – not inconvenience you. As a result, it's best to only select those that you feel 100% comfortable with; trusts us – you'll find several of them. What's more, it's vital to avoid any that are too tight or make you feel uncomfortable in any way.
Adjustability - Arm Blasters are supposed to work for you, which is why a suitable product that can be easily adjusted to your preferences must be chosen. It's always great to have the option of adjusting the arm blaster however you'd like; this will help to achieve your bicep training goals more effectively.
Durability - The fitness lifestyle is considered expensive, which is why choosing a strong durable item saves cost; this way, you don't need to spend money replacing an item that cuts or tears a few days or weeks after being bought. While these items are technically cheaper, which is where their appeal lies, they are not as practical as you'll end up buying several new ones in the long run. Instead, opt for an affordable arm blaster that will last for several years, thereby saving you cost in replacement fees.
Features - A great idea for selecting the best arm blasters is to look out for those that come with several features, just like the ones listed above. As such, it's best to opt for an arm blaster that has a lot to offer. This way, you will know you're getting more features for less – especially when you choose the affordable options.

Arm Blaster FAQ
Q: How do you use arm blasters?
A: As previously mentioned, the arm blaster is a piece of exercise equipment that aids in performing triceps exercises and bicep curls. It is easy to use and can be worn on the front of the body with an adjustable strap that rests on the back of the neck and shoulders area. Just like that, you're ready to go.
Wearing the arm blaster forces your elbow to remain in front of your torso as your curl, thereby keeping your elbow stationary and in place all through the arm blaster workout.
Q: Can women use arm blasters?
A: Certainly, Arm/Bicep blasters work the same for both men and women, and are a great addition to your workout regardless of gender.
Q: Will arm blasters help elbow issues?
A: The Arm Blaster is designed to help with posture control. As a result, it provides support to your elbows, enabling you to maintain the correct posture during triceps exercises and curls.
Q: Are arm blasters one size?
A: No, they come in several sizes to fit people of different shapes. However, several arm blasters are 'one size fits all' but are usually easily adjustable to accommodate the buyer/user.